Oh Happy Play is a place of KIDspiration and motherhood togetherness!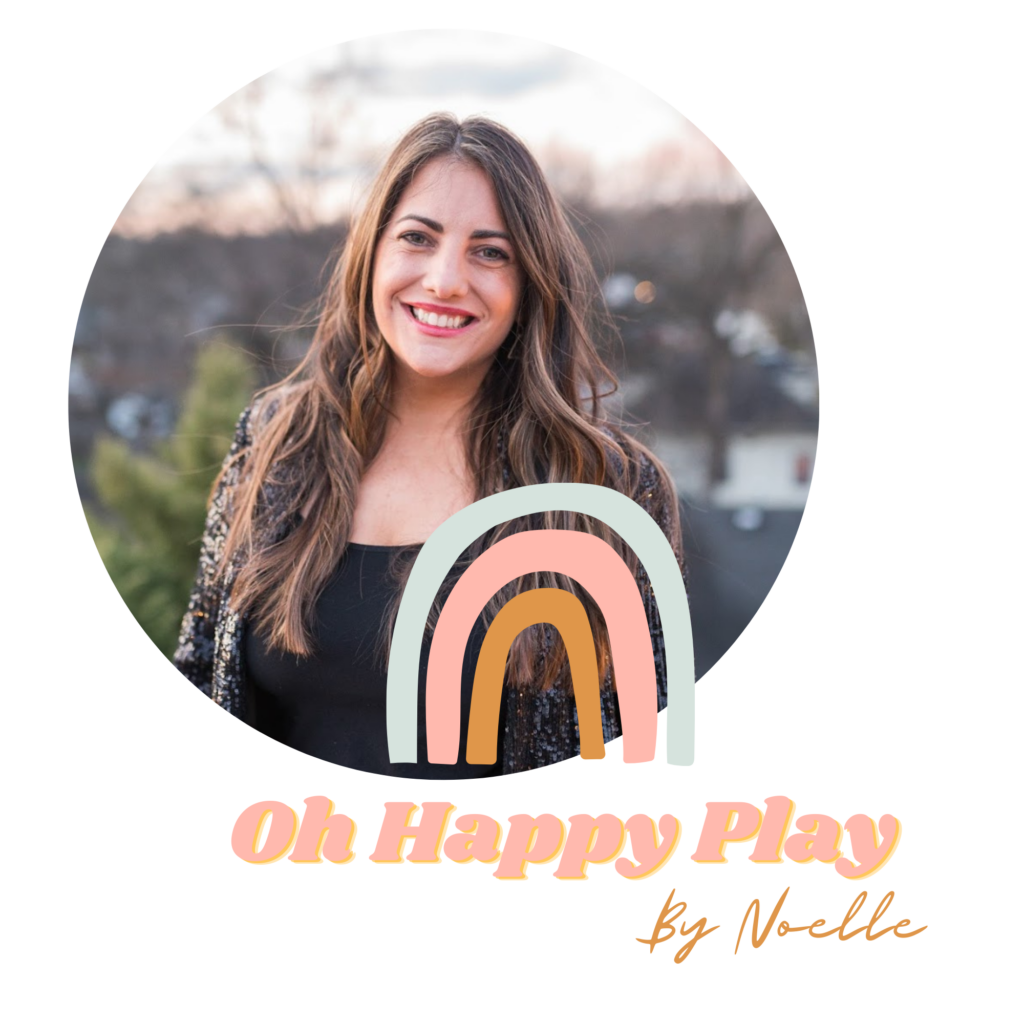 Welcome to Oh Happy Play! Oh Happy Play is a motherhood & lifestyle blog where you can come to find all of the latest, must-have, baby/kid items on the market, children's interior design as well as some real life positive parenting tips, pointers and tons of kid related inspiration (or KIDspiration as we call it around here).
I am Noelle, the owner + creator of this blog. I am a wife to an amazing man and a mother of 4 children under the age of 6! My girls are 16 months apart and we also have twin 2 year old boys. Needless to say they keep me very busy! They say children don't allow you to be lazy and I couldn't agree more! I am truly amazed that I was chosen to be their mama.
I love my family, decorating, being a total mamarazzi, and writing. And with that, I guess starting a blog only made sense! Here you will find everyday KIDspiration from kids play spaces to room décor, mom life and more. I frequently post about my life and our adventures on my Instagram page. You can follow along with my little family and find out more about us, here.
Oh Happy Play + Everyday KIDspiration
Oh Happy Play was created because I truly have a passion for being creative and all things motherhood. I take being a mom as a big responsibility and I pour my life's work into my children so that they can bring happiness in their own ways to the world.  Before I started Oh Happy Play I was consistently being asked questions about where I got my girls' clothes from and information on certain baby products I had for them. Many people wanted to see more pictures of the girls' rooms, their playroom and they also asked general questions about parenting (not that I would ever claim to be an expert). Given this and my pure love for everything mentioned above I decided to start a brand that spreads happiness, positive parenting tips and much more. I truly believe that when mothers support mothers, amazing things can happen!
Xo Noelle
For more fun, be sure you are following my other social media accounts too:
Instagram | Facebook | Pinterest | YouTube
See us on T.V. with fun these local features:
[maxbutton id="61″] 
[maxbutton id="62″]
---
Legal disclosures:
We are a participant in the Amazon Services LLC Associates Program, an affiliate advertising program designed to provide a means for us to earn fees by linking to Amazon.com and affiliated sites.
We are a participant in other brand affiliate programs as well and may earn commission through linking to affiliate sites.
SaveSave
SaveSave
SaveSave