Quality & Affordable Wooden Toys From Cubbie Lee
| This is a sponsored post by Cubbie Lee Toy Company. All insights are 100% my own |
---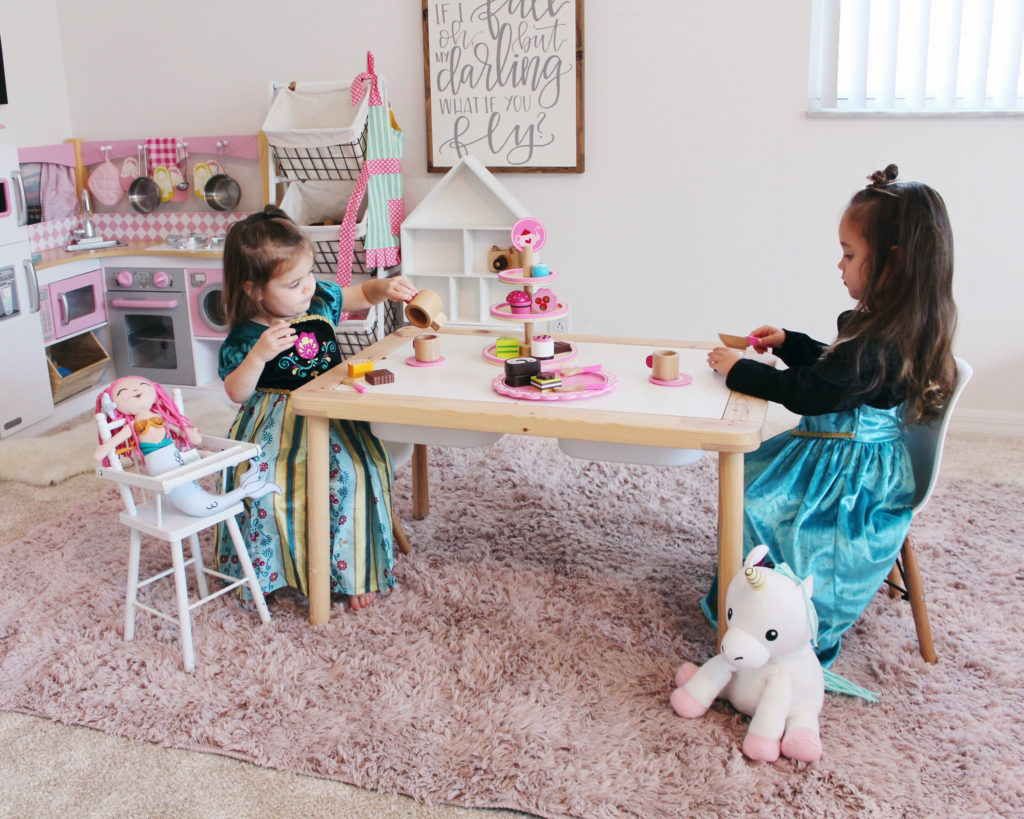 There is no denying that I am a huge fan of wooden toys. I love how durable and long lasting they can be and just generally more appealing to the eye than a room full of plastic toys. But it seems finding actual quality wooden toys are hard to come by these days and I am happy to introduce you to a brand I have been fortunate enough to try out and they are certainly Oh Happy Play approved!
Cubbie Lee Toy Company is a company started by a mom/dad duo who just like you and I wanted to get good, quality toys for their new child that were also affordable. So they took matters into their own hands and created this company! Their selection is great and everything is very well made. With the holidays fast approaching this is your one spot shop to get all the kids covered from infant to five years! You can shop ALL their toys HERE.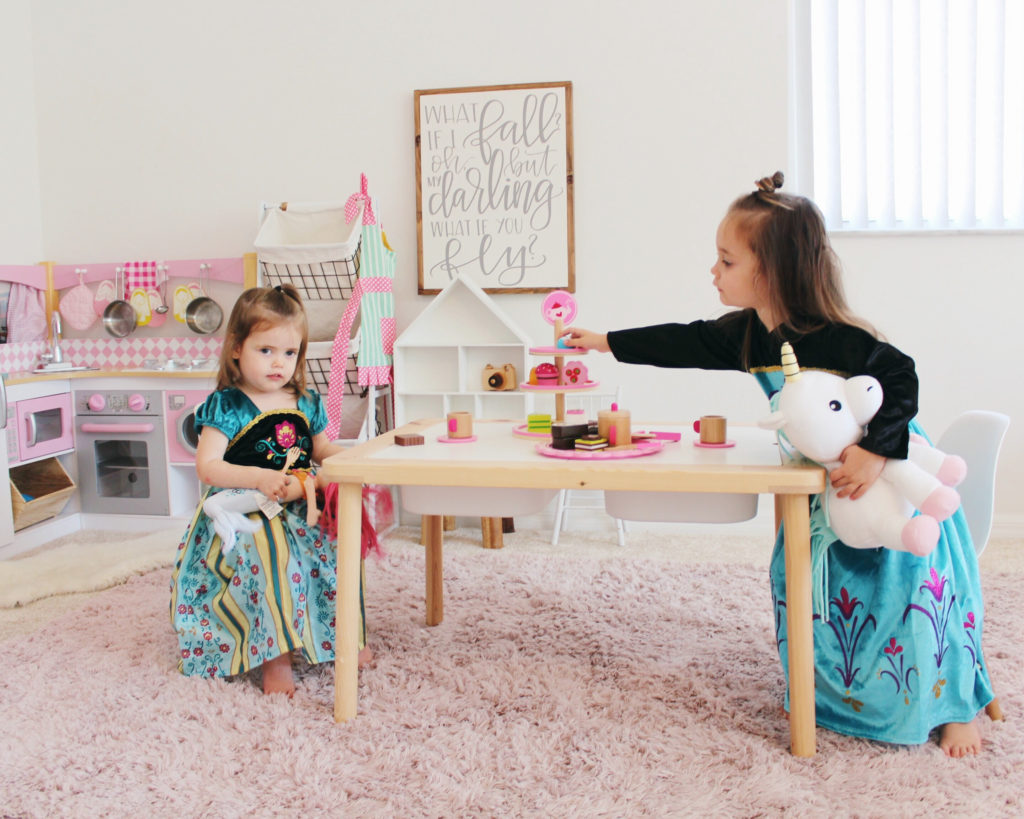 I got to surprise my girls with a Princess Tea Party using their adorable Afternoon Wooden Tea Party Set and Play Food Dessert Stand With Pastries To Cut And Serve provided by Cubbie Lee and it was so fun. The girls LOVED them! The cut and serve pastries were a huge hit with both girls and it fell right in line with my love of incorporating fine motor skills into every day play. The little pastries velcro easily back together after each cut of the knife and the girls were stuck on that aspect of it for a long time. The epitome of open ended play! They enjoyed slicing each other a piece of cake and serving it up to their "friends." What I love is that even when these two sets are not in use they still add cute décor to room. I love displaying these near their play kitchen and I feel like they actually get used more when they're in sight.
You can just see how much fun the girls had below: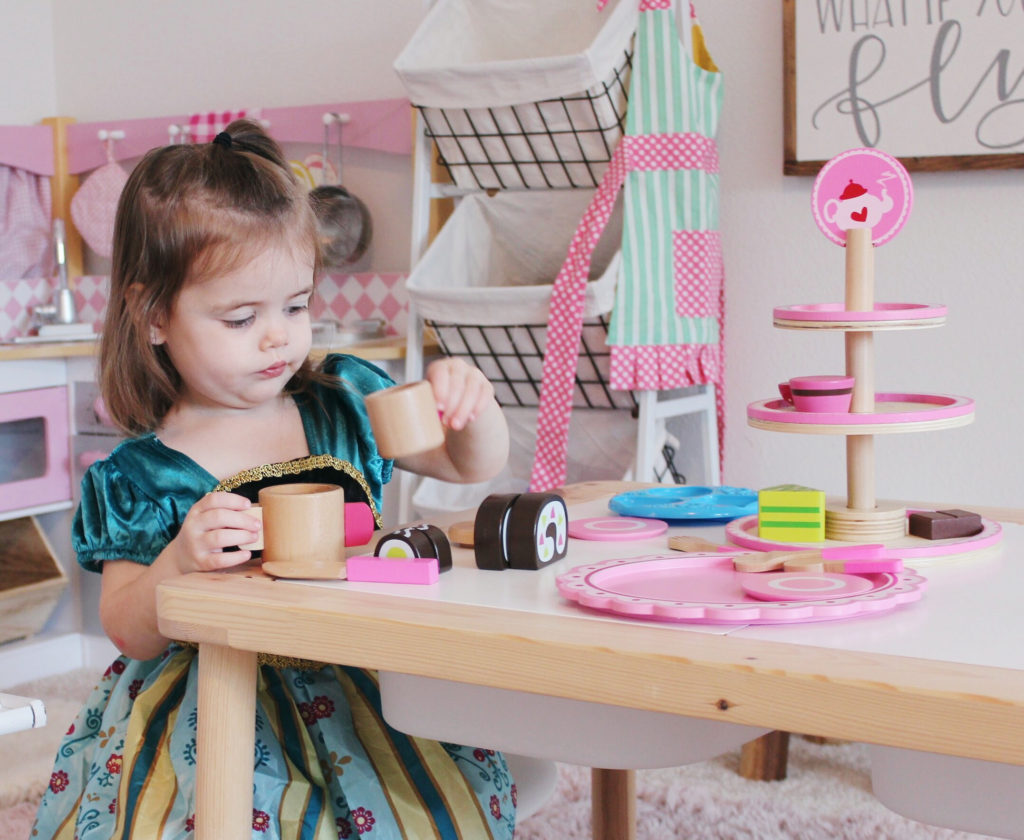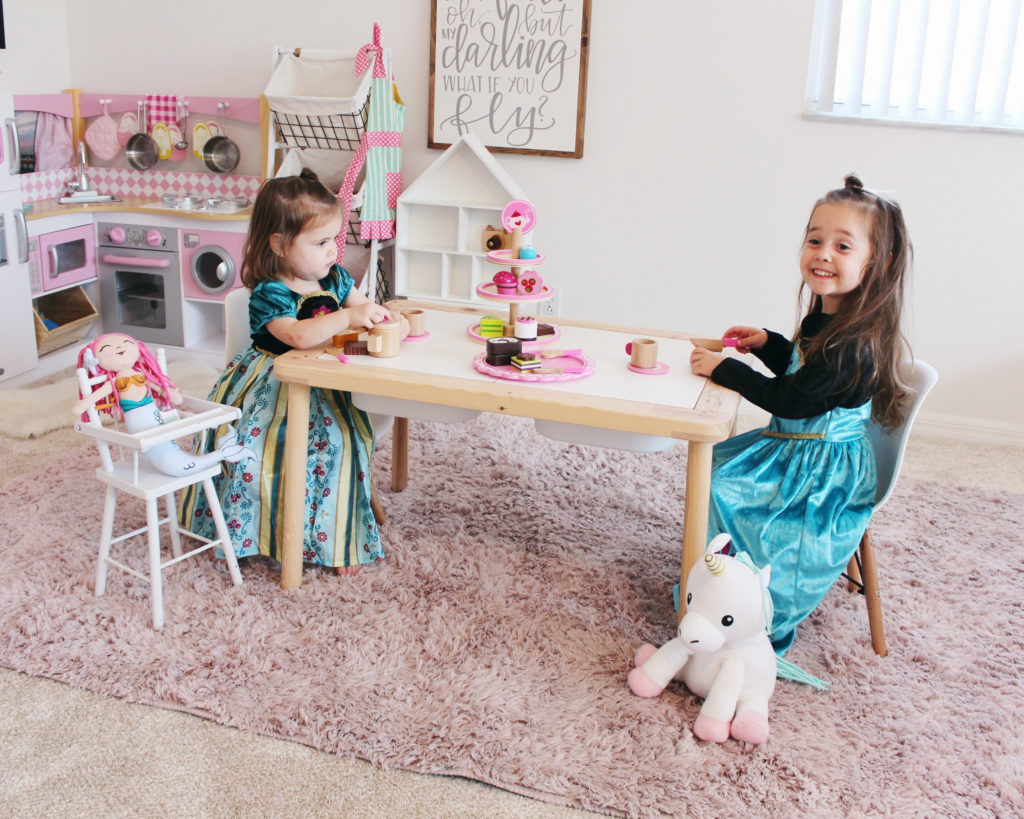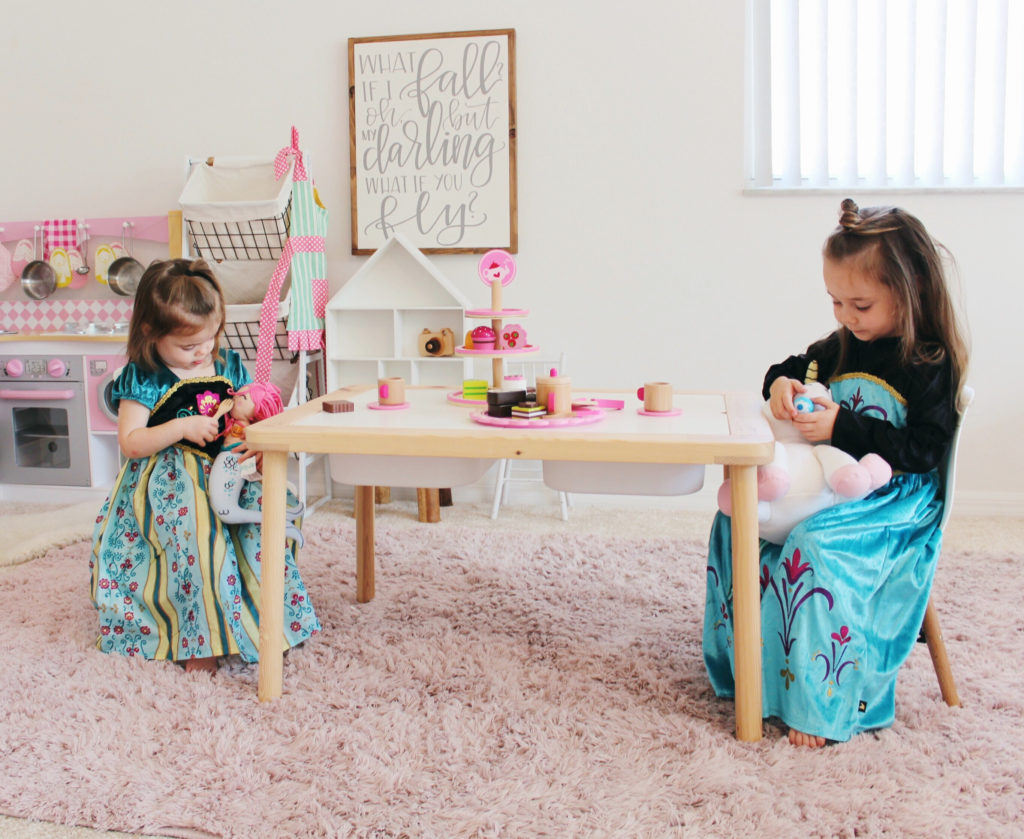 If you have a little girl or boy in your life that you're stuck on finding the perfect toy for then check them out! You will be sure to find something they are bound to love and that their parents will certainly appreciate. I have been eyeing this adorable train set for the twins once they're old enough and you can't beat that price for the quality you receive! Their entire selection is just so impressive! You will fall in love for sure.
Happy shopping & enjoy!!

SaveSave
SaveSave
SaveSave
SaveSave
SaveSave