How To Create The Perfect Baby Registry Tips
| This is a sponsored post by Buy Buy Baby. All insights are 100% my own |
---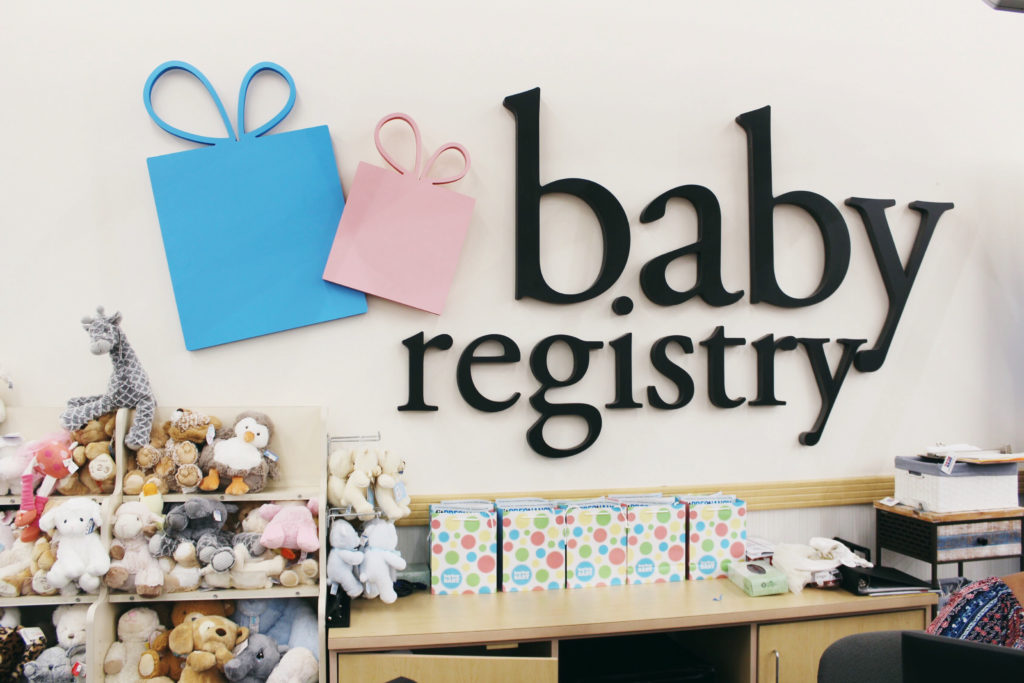 Why I am Sharing These Perfect Baby Registry Tips
When it comes to baby registries, every person's exact wants/needs may be different but the general rules of thumb when creating a registry that works for you can be the same. Although I'm expecting baby number 3 AND 4, I still found it essential to create a registry, if not for anyone else, for myself as a way to prepare for the new babies. So whether you're a first time mom, OR having another baby, these tips are sure to guide you through creating the perfect baby registry.
Let's dive into my perfect baby registry tips!
Creating the Perfect Baby Registry Tips
Get in the right Mindset to Map Out Your Needs:
I love to look at a baby registry as a guide to everything you'll need for bringing home baby and beyond. Whether you're having a baby shower or not a baby registry can act as a place for you to keep track of what you'll need for your new arrival. You can use this registry and even add to it long after your baby is born as well (which most people don't usually think of). You can add items you'll need immediately but you can also add items your baby will grow to need down the road. So use your registry as an all-inclusive place to organize your needs for baby.
Find One Store That Has It All:
Once you're ready to tackle this actually pretty fun task of curating the perfect registry I recommend finding a store that has everything you'll need in one place. I love Buy Buy Baby because they have everything you'll need all under one roof. That means one registry with everything you'll need for baby and without having to go to multiple places to find them. Buy Buy Baby offers lots of perks too like:
A private consultant to help guide you through the store,
In store inspiration room set-ups 
Free shipping rewards,
Freebies for registering with them,
Price match guarantee,
Amazing Floor Sample Deals, and
Awesome coupons available for use on almost all of their products.
Plan to Bring A Friend:
When I made my registry for our first daughter I brought my sister-in-law with me to help. She gave me so many pointers as an experienced mom and that helped a ton! I always joke that her biggest recommendation was seat protectors/sheet savers and all those "non sexy" items that actually became the MOST important baby items I owned. It's nice to get recommendations on items like that especially as a first time mom! This time around I brought my sister, whose youngest babe is 16 months younger than my current youngest so it was nice to have some refresher advice along for the ride with me! Having a friend with you is crucial to staying focused on what you'll really need and what you wont.
Make a List Before You Go:
Another reason I love Buy Buy Baby is because they basically do all this work for you. Before you even leave for the store you can print out (found HERE) a baby checklist sectioning out everything you could possibly need to look for. ALSO, once you get to the store they give you this amazing little "Baby Passport" which maps out essentially the same checklist in a little less intimidating format and comes with lots of benefits once completed. You may not need EVERYTHING on the list but the great thing is it's there for YOU to decide. Before I went to the store, I personally made notes of the brands I knew I wanted to check out once I got there to make sure they were the perfect choice for me. For example: I have read multiple articles about the benefits of either a tandem double stroller or a side by side one for twins (and although I have my own experience with both for the girls I haven't looked at them for the use with TWO infants at once) so it was really important for me to go to the store and test both of them out. I got a feel for what it would be like pushing them and the maneuverability but also was able to role-play the act of attaching car seats and taking babies in/out. It made all the difference going to the store with my narrowed down choices already made in my head and on my list. So before you go do some research on items you want to check out in person!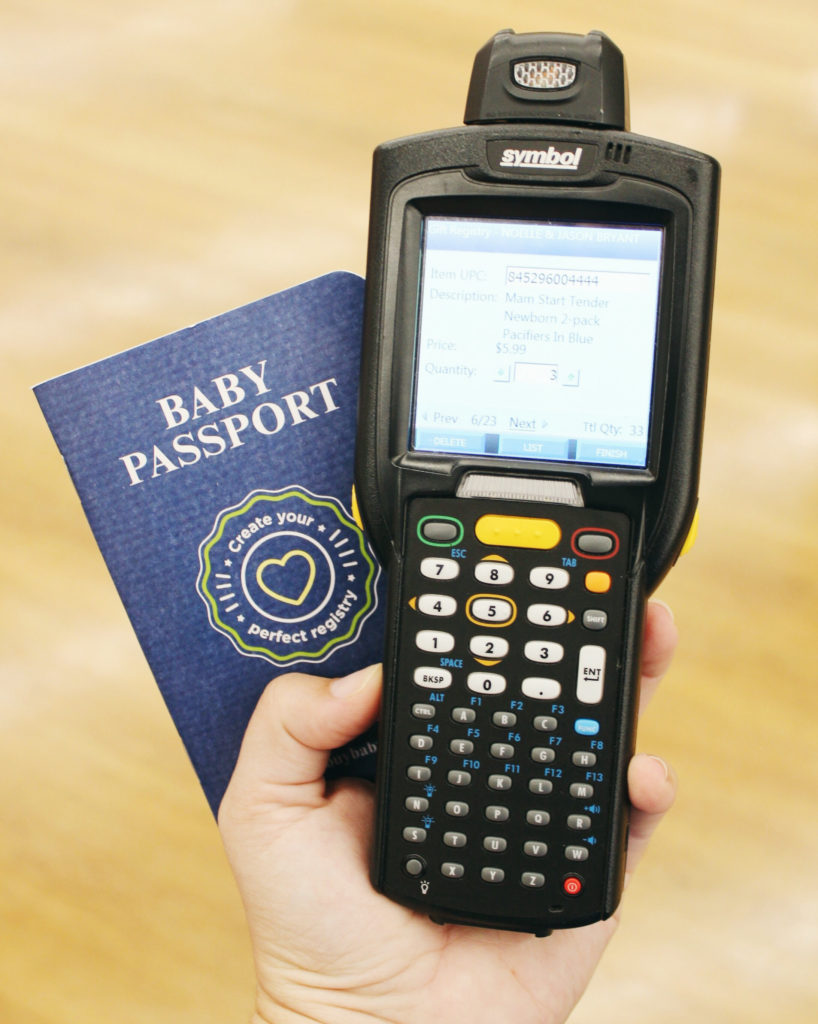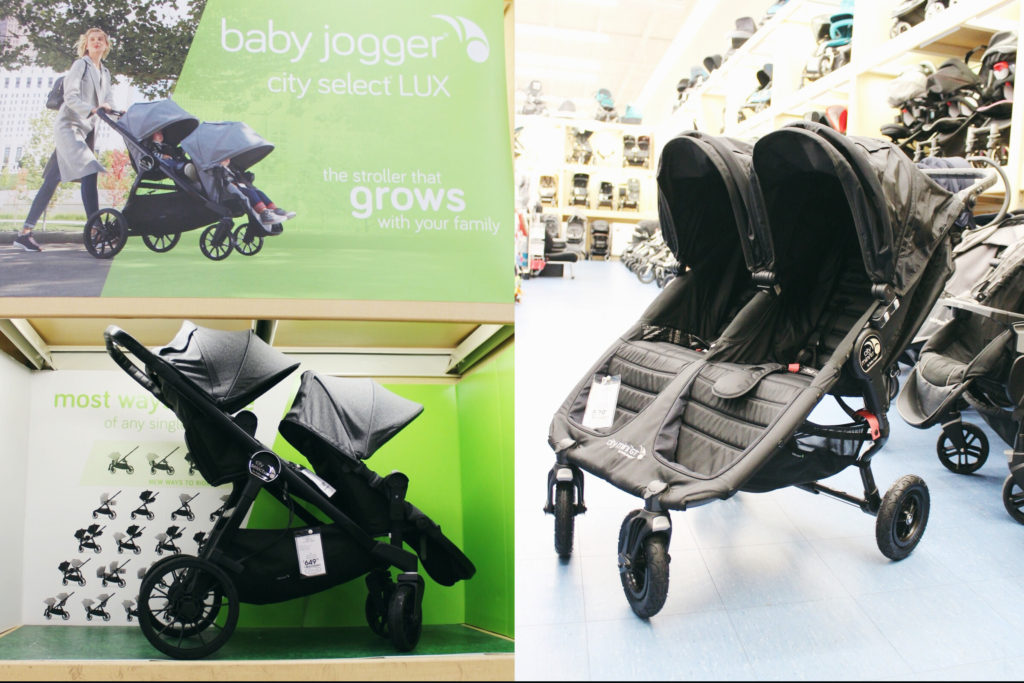 GO To the store:
As I briefly mentioned above, it really was such a benefit to be at the store and be able to physically play side by side with both strollers I was debating on. This goes for other items too like diaper bags and baby carriers. It's nice to see them in person instead of just online and going to the store is just the way to accomplish this. Two of my favorites I found in store at Buy Buy Baby were the Ju-Ju Be display and the Tula display. It was so nice getting hands on with the styles I haven't been able to physically try in person. This is a huge benefit when creating the perfect registry and making sure you're registering for stuff you actually want/need!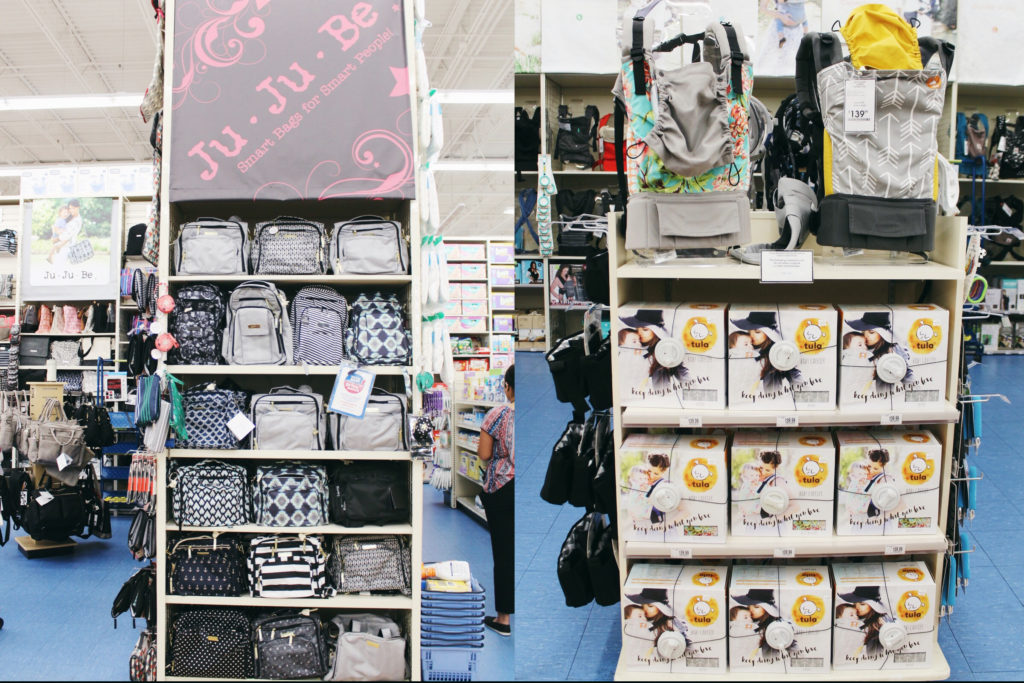 Choose Items in Different Price Points:
Most the time when creating a baby registry you're creating it to give your family/friends an idea of what you and your significant other still need for baby so it's nice to make sure you have a variety of items on there ranging in price points for people to choose from. The good news is, everything you put on there is something you will need so even if someone doesn't have a huge budget to shop they are sure to find something you'll be sure to find essential for your new baby!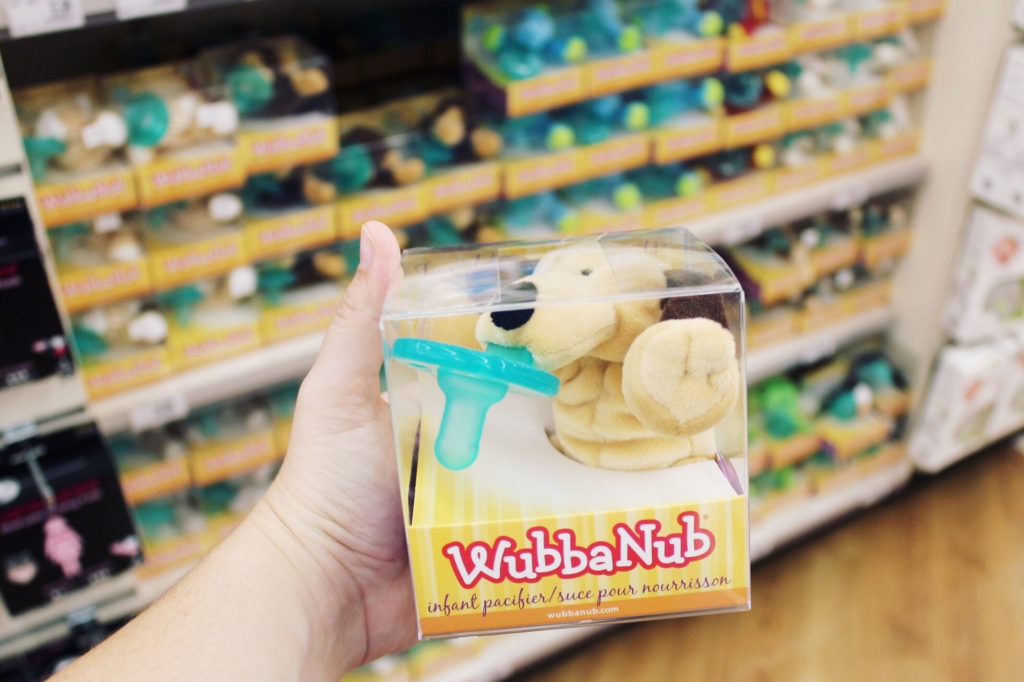 Last of the Perfect Baby Registry Tips: Don't Rush Yourself!
Last but not least is this: DON'T rush yourself! Give yourself plenty of time in the store to browse. Having a baby is exciting and fun and whether it's your first or your fourth this is such a magical time that you won't get back! I have to admit that having baby number three and four may not be that exciting to my family and friends but to my husband and I we are just as anxious and excited as we were with our first. I have to remind myself even now to slow down and enjoy the process and it's really one of those easier said than done phrases but beyond worth it to do. So if you take anything away from this I hope it's this last point: enjoy yourself and remember you've got this!! Plus there is some real therapy in walking the clothing isle of a baby store swooning over all the adorable ensembles you'll soon get to dress your little babe in! I mean look at this rack full of cuteness: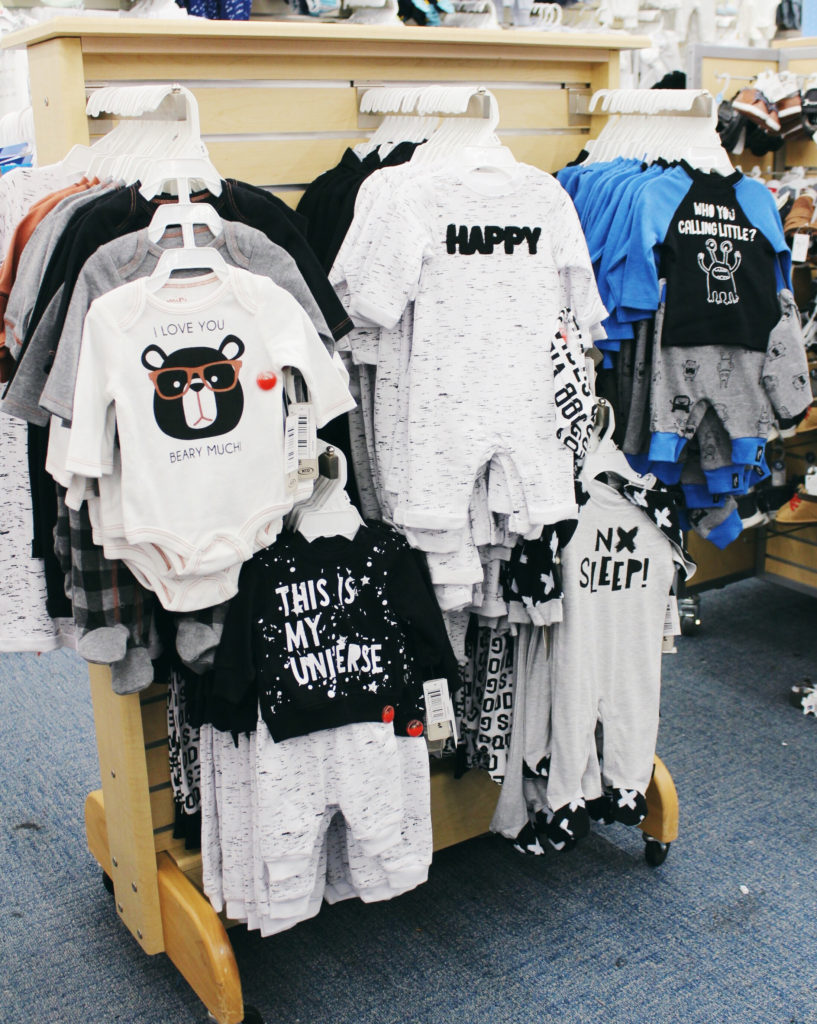 If you loved this post packed with the perfect baby registry tips, I think you'd like these ones too!
Top Five Best Earth Mama Organics Baby Products
3 Baby Sleep Hacks To Make Nighttime Easier