#AD Meet The New Generation of My Little Pony: Holiday Hot Toy Alert!
| Thank you Hasbro for sponsoring this post! All thoughts and reactions are my own. |
My Little Pony is a name that has been around for generations. I remember playing with My Little Pony toys when I was a kid so it is a full circle moment to now have my two girls love the
NEW generation of ponies
like I did the previous ones. This new team of My Little Pony friends are full of adventure and SPARKLE! They inspire uniqueness and my girls can't get enough of them. For that reason I think it's safe to say these new, 
My Little Pony 6" ponies
, are going to be a hot toy for the 2021 holiday season! Find them at Walmart today!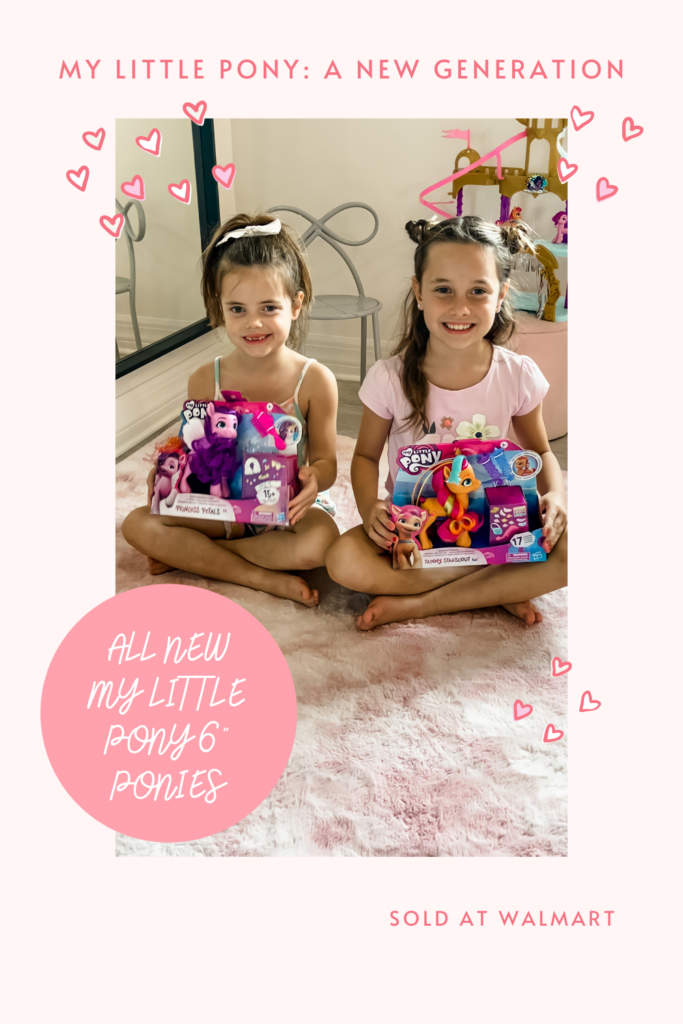 The new movie My Little Pony: A New Generation movie came out September 24th on Netflix. We are huge fans of this movie over here! It is SO cute and you can bet we will be having many more movie nights with this one! It's a brand my girls love and they always love adding to their collection of figurines from the movie.
We got a chance to dive into the NEW My Little Pony 6" ponies! Each pony has its own unique personality and each one sparkles in it's own way. Just as every child is unique and every child shines in their own ways. This is the message behind the brand that I love. Let's meet the ponies!
My Little Pony: A New Generation Rainbow Reveal Sunny Starscout (available at all retailers)
Sunny Starscout is this beautiful orange pony with an adventurous personality! Sunny is out to make the world a better place and never stops being curious during the process. I know my girls can relate to what makes Sunny sparkle and this 6 inch pony figure makes pretend play so much fun. This set includes 17 hair and story accessories with a shiny rainbow mane to make it really stand out!
My Little Pony: A New Generation Princess Petals Performance Prep (exclusive to Walmart)
Princess Petals is a fan favorite here. My girls are ALL about performing and this 6" figure comes with all the performance prep Princess Petals need for her BIG show! The stickers were a huge hit and really let my girls shine by decorating her how THEY liked. Princess Petals also comes with 17 hair and fashion accessories to make her ready for any show your little one can dream up!
Two other new friends found exclusively at Walmart are:
My Little Pony: A New Generation Unicorn Izzy Moonbow (INSERT STOCK PHOTO)
My Little Pony: A New Generation Zipp Storm Sparkle Adventures (INSERT STOCK PHOTO)
Having these ponies in your child's hand to act out and play the scenes in this new movie will really bring the show to life! I remember as a kid reenacting every movie I loved and this type of active play is now my girl's favorite too!