A Girls Trip Guide To Nashville
Where to stay, what to eat and all the instagramable moments in between!
SO you finally decided to take that much deserved girls trip to Nashville, Tennessee and now it's time to plan your adventure! If you're stuck on the rest then let me offer you this complete Girls Trip Guide To Nashville that is packed full with everything you need to know to make your trip the best ever! What makes this one special you may ask? WELL, let me tell you! 
This wasn't any ordinary girls trip, this was a social media influencer/blogger retreat with 30+ established bloggers who definitely did their research before venturing out! Below is a run down of what we did and where we stayed and I hope it helps you plan your girls trip to Nashville too!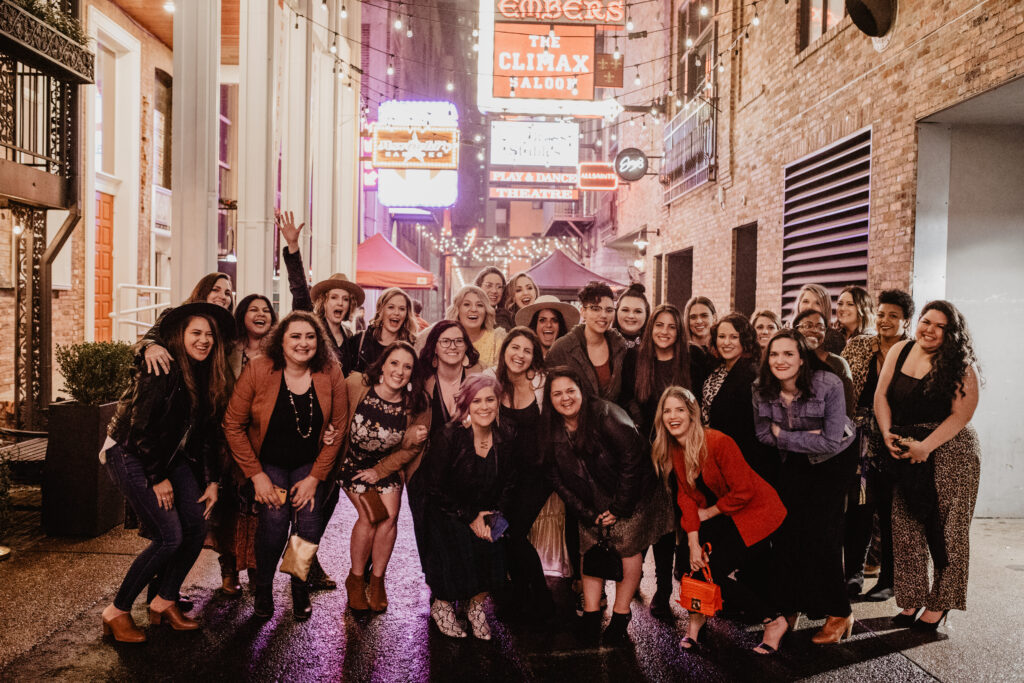 A Girls Trip/Blogger Retreat To Remember 
You know how you grew up being told not to meet strangers off the internet? Well, close your ears mom! But when I got invited to be a part of a girls trip being coordinated with some of my all time favorite "online friend/bloggers", I knew I had to go! It sounds crazy on paper, traveling by plane to a city I have never been to with girls I have never met, but can I tell you that this was an experience I will never forget. It was an experience that grew me in ways that I didn't know I needed growing and ultimately, leaving my kiddos behind made me a better mom and wife. The trip was coordinated by one of my faves, Katie Crenshaw and consisted of over 30 motherhood or lifestyle bloggers who just wanted to get away with a group of girls who would totally get our atypical career path that is digital content creation. We joked about the trip being Real World style and all being essentially complete strangers deciding to spend a weekend together but it ended up feeling more like a family reunion! These girls all put aside our following counts, our skill levels and there was NO judgement. Just true friendships formed. And for that I am forever grateful!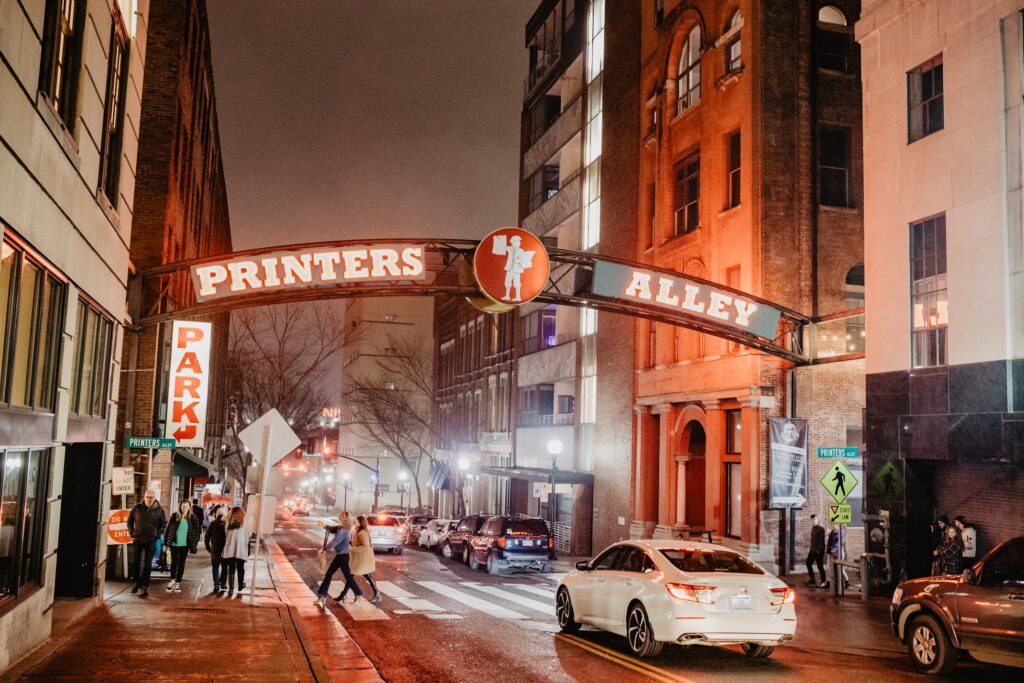 Now for all the fun places we visited and where we stayed!
Girls Trip Guide to Nashville
Below I am going to share where to stay in Nashville for a girls trip, where to eat during your girls trip to Nashville, and most importantly, what to do on your girls trip to Nashville!
Where To Stay In Nashville For Your Girls Trip
Girls Trip AirBNBs In Nashville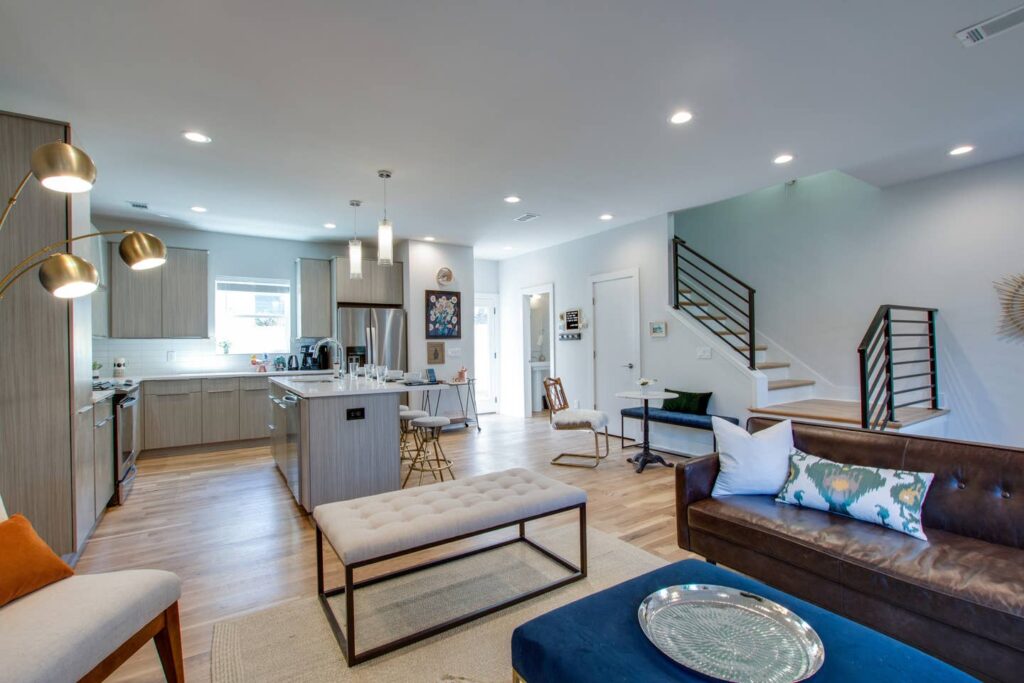 We found the cutest AirBNB just a short 8 minutes from the downtown area thanks to our friend, Kelly Bandas. I kid you not, it was cheaper to take an Uber from where we were then it was to try and park our car downtown! The house we stayed at was called The Myrtle Nashville and has multiple units. Our groups stayed in units A, B & C and they were perfect! I personally stayed in unit C and truly loved everything about it! The decor is out of this world and it looked like a swanky mid-century modern boutique hotel on the inside (and out!) There was even a rooftop lounge on each unit and one of the girls even secured a rooftop concert with the AMAZING Menna one of the evenings. IF you haven't checked out her music I totally would. I highly recommend these units if you're heading on a girls trip to Nashville! 
Girls Trip Hotels In Nashville 
If you're not into AirBNBs I had a few friends stay at The Loews Hotel where we all met first when we got into town. It was so beautiful and the staff there was incredible! I highly recommend checking out their downtown location if you're looking for the perfect Nashville hotel!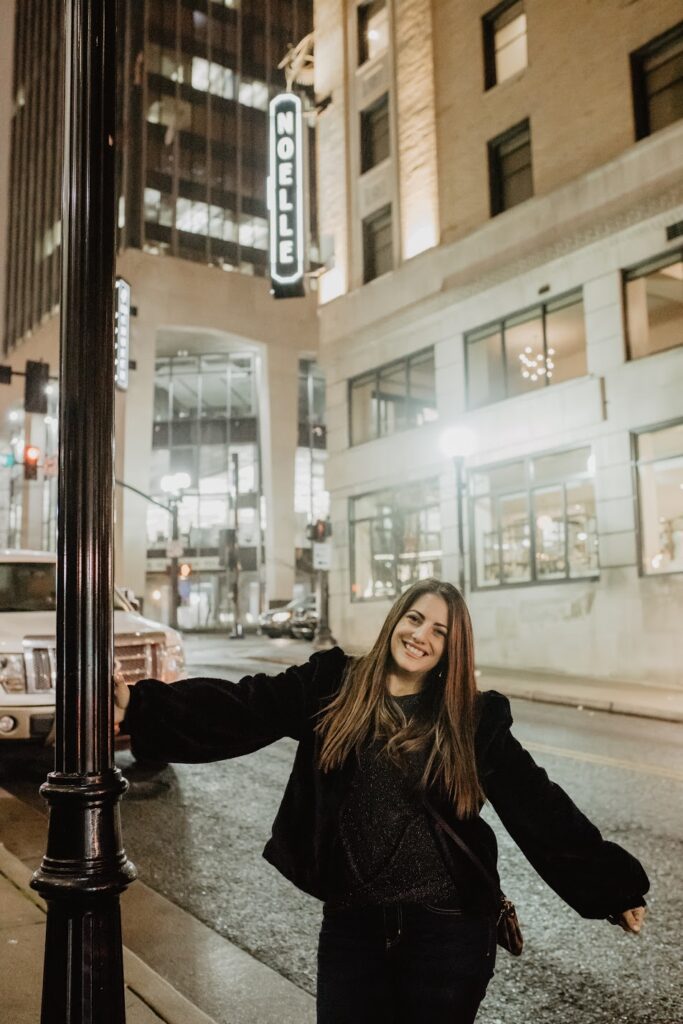 What To Eat: Girls Trip Guide to Nashville
There are so many great options so I will just list where we went! 
Breakfast/Brunch
Proper Bagel: Our first morning we had breakfast here and it was SO GOOD! The variety of cream cheeses were incredible. All looked equally good and I wish I could have tried them all! They also offered a lot of great sides and breakfast sandwiches as well. Just such a cute location and really good food too!
Five Daughters Bakery: A group of girls went here one of the mornings and the food looked amazing! I mean look at this dish shared by @thecrunchymommy – drool worthy!!
Lunch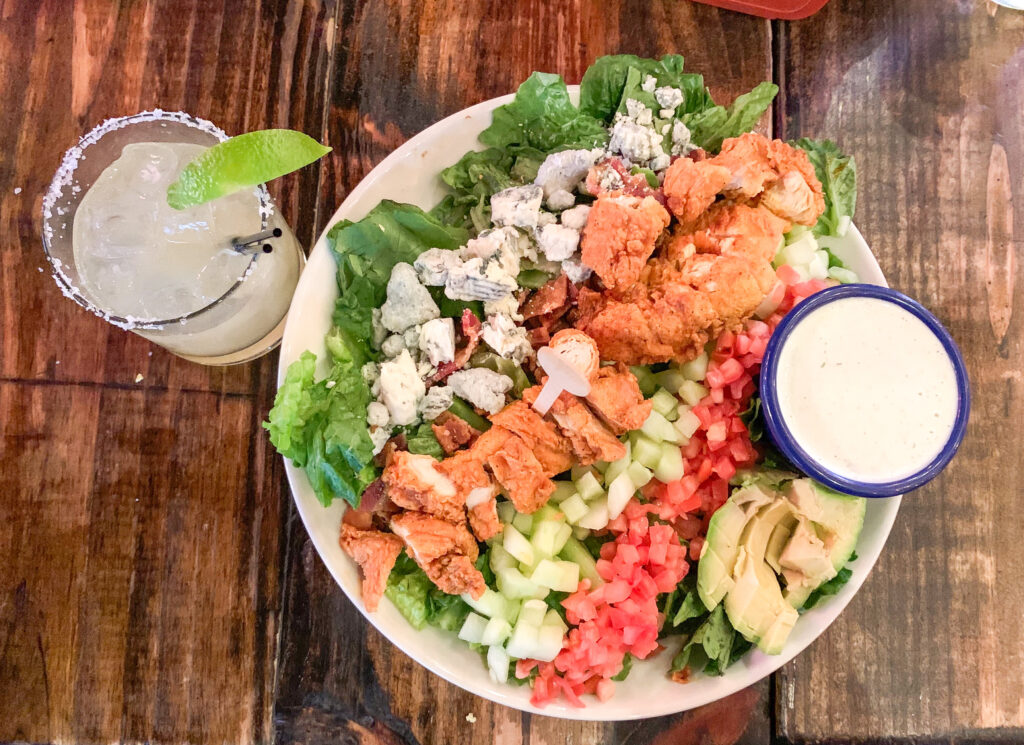 Party Fowl: Nashville is known for their hot chicken and if you want to get the best, definitely hit up Party Fowl. They also offer great drinks, including their self proclaimed Boozy Slushies! 
FGL House:

We had lunch the following day and the food was really good as well! They do have Nashville hot chicken on their menu as well if you're looking for that! Photography tip: Take some pictures on their rooftop patio! The downtown scenery is amazing! 
Dinner:
Makeready inside The Noelle Hotel: This hotel is so beautiful and right in the mix of all downtown has to offer. Inside a great restaurant called Makeready where we got hosted on Friday night. The food was simply amazing and I definitely want to go back with my husband some day! Just check out how amazing this food looks! Check out their whole menu HERE.
Bar Scene at the Wild Horse Saloon: On Saturday night we decided to start early in the downtown area and we wanted to head to the Wild Horse Saloon. Some of us were hungry so we ended up ordering some appetizers/meals from their menu. The food was just what we needed to start the night off right!
Wall Murals In Nashville/Instagramable Locations In Nashville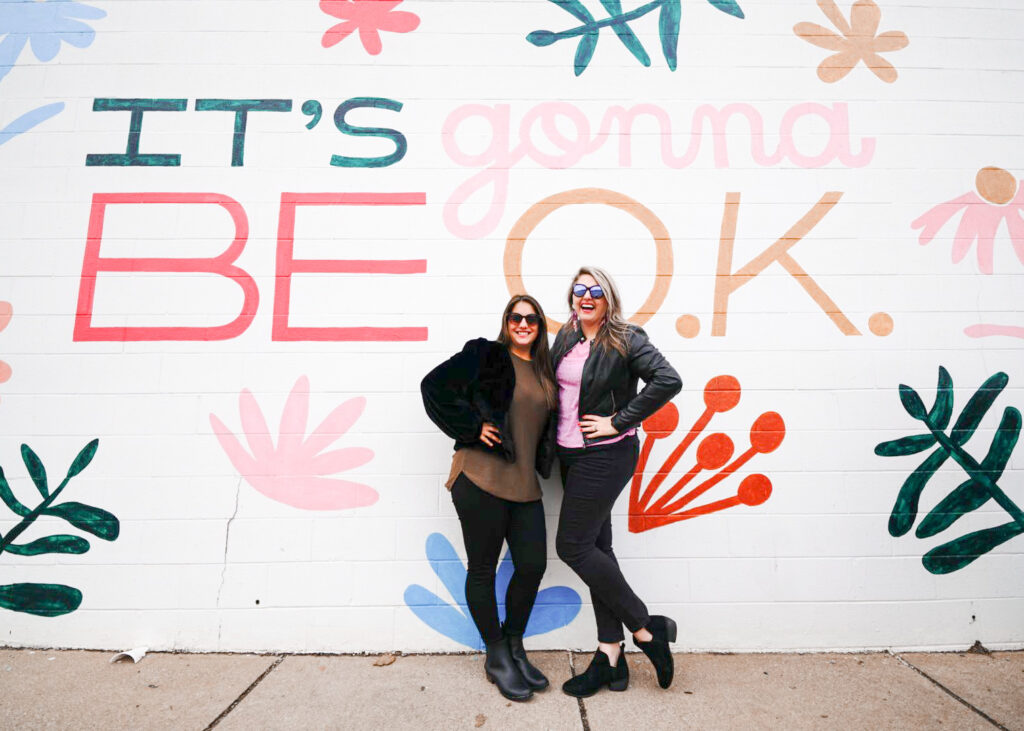 When you get a group of 30+ bloggers together you better believe we will find instagramable locations to create some good content. Wall murals in Nashville are totally a thing and these locations below had some really great ones:
I hope this post about a girls trip guide to Nashville gives you a head start when planning your girls trip to Nashville, TN! Enjoy Music City! 
Make sure you follow along on social media for more!
Looking for more travel inspiration? Check out these posts:
5 Travel Must Haves For Toddlers And Little Kids
Disney Cruise With Toddlers – Must Have List + Tips And Tricks
3 Things To Do In Blue Ridge, Georgia With Kids