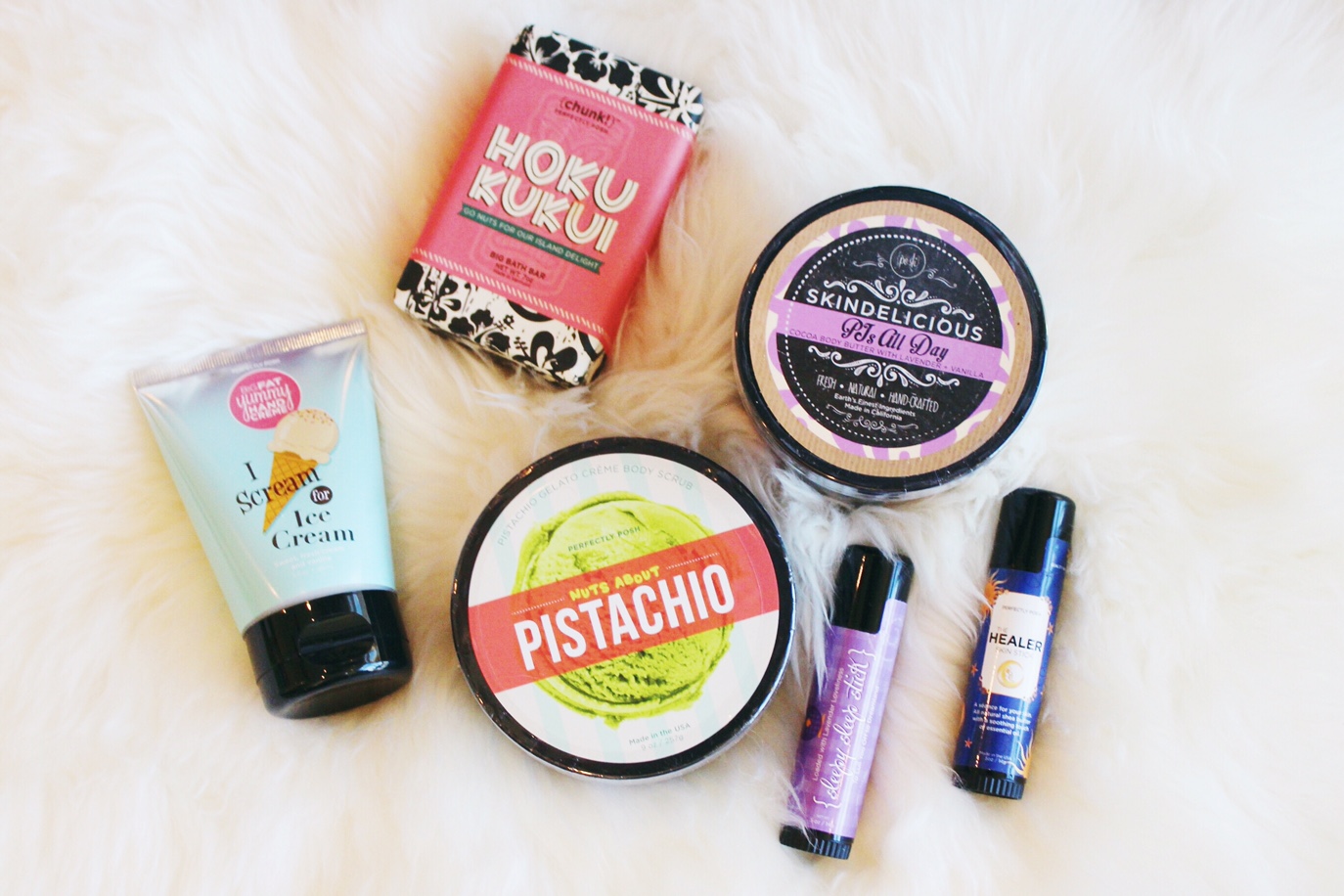 As a mom it's hard to think about anybody else besides your kids but every now and then it's important to indulge in yourself. I recently came in touch with the company Perfectly Posh where consultant Allison Cusimano introduced me to their amazing line of beauty products. I fell in love instantly!! The instant vacation feeling is what makes Perfectly Posh, perfect for moms!
What caught my eye first is that all their products are made right here in the USA! And second best, all their ingredients are natural and listed on their site so you know exactly what you're putting on your body. I received the cutest little gift basket of products and I couldn't wait to open them all and try each one out. Before even opening the packages the glorious smell radiated the room so I could only imagine what that would be like when I actually opened the containers. And trust me, it got better!
What caught my eye first was the "Skindelicious PJS All Day" cocoa body butter. That one instantly became a favorite of mine!! I've started a new routine where I use that body butter at night now before bed with a little bit of the "Sleepy Sleep Stick" and I have been falling asleep and getting a great night of sleep since. These two combined are amazing! My husband is notorious for not sleeping well and I have tried using essential oils with him (and they work) but he just doesn't like going through the effort of mixing the oils etc. So this Sleepy Sleep Stick is perfect because it does all the work for him and all he has to do is apply it!
I could go on and on about the products but let me list you my other favorites below!
I Scream for Ice Cream: I keep this with me in my purse and use it throughout the day. The smell is enough to give you an instant little energy boost which is always much needed with kiddos in tow!
The Healer Skin Stick: Chasing after two kids leaves me with scrapes and scratches that I don't even know where they came from half the time. I just rub a little of this one (which is also infused with essential oils) and it instantly relieves any irritation. I haven't used it on the girls yet but I definitely plan to use it for them as well.
Nuts About Pistachio: This body scrub is everything!! As if I needed any reason to make my showers (aka the only me time I get) a little longer. I def have one now! The smell, the feel, this body scrub is a must have!
Hoku Kukui Big Bath Bar: This is great for those that love a traditional bath bar. The smell is fabulous and leaves your skin feeling fresh and clean!!
If you have been dying to try out Perfectly Posh, don't wait any longer. Contact Allison now and get your order in! You'll fall just as in love as I have. Shop here: http://39032.po.sh
Xo Noelle