Printable Kids' Travel Journal + Vacation Memory Maker For Kids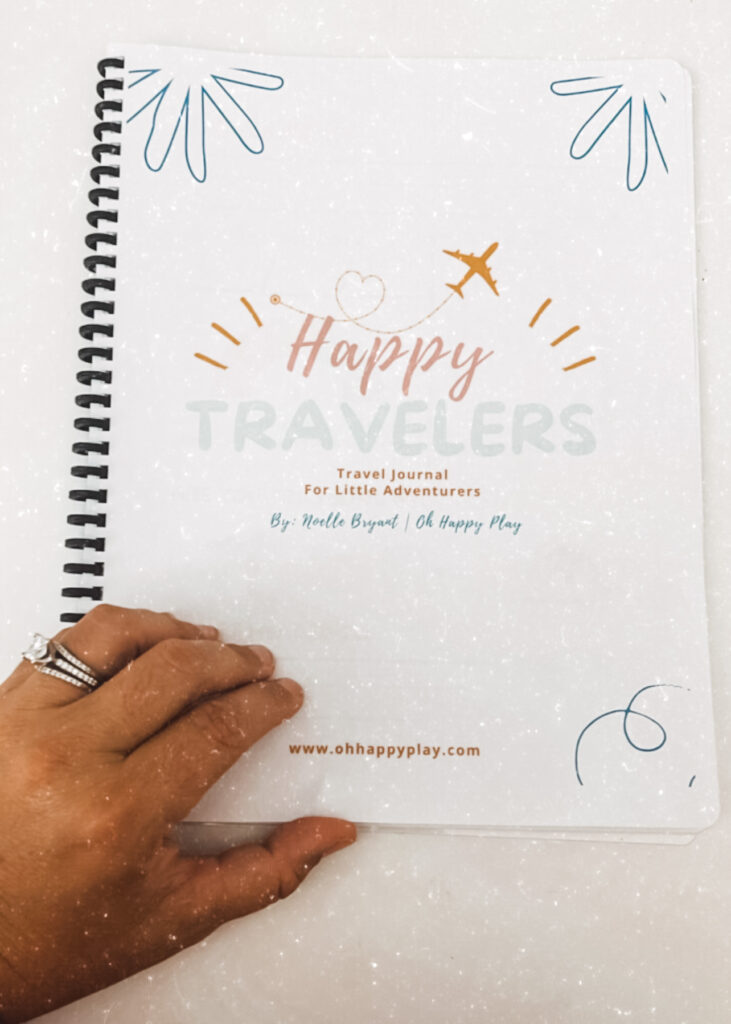 Traveling with kids is something we have always made a priority. There is something so special about exploring new places as a family. Pictures and videos have always been my go to way to memorialize our trips but after a recent trip I realized there was another way to keep these trips alive long after they end. I am so happy to introduce to you my brand new PRINTABLE Kids' Travel Journal! 
Journaling For Kids
Journaling is a great way for children to learn and practice writing skills. They are a fun way for children to share their emotions on paper and process them as well. I have always enjoyed my children bringing home their journals at the end of the school year to put in their keepsake boxes and the journaling they have done has created lasting memories we can cherish forever. So while they prove to enhance reading comprehension and spark creativity they also can be a memory maker for years to come. 
Printable Kids' Travel Journal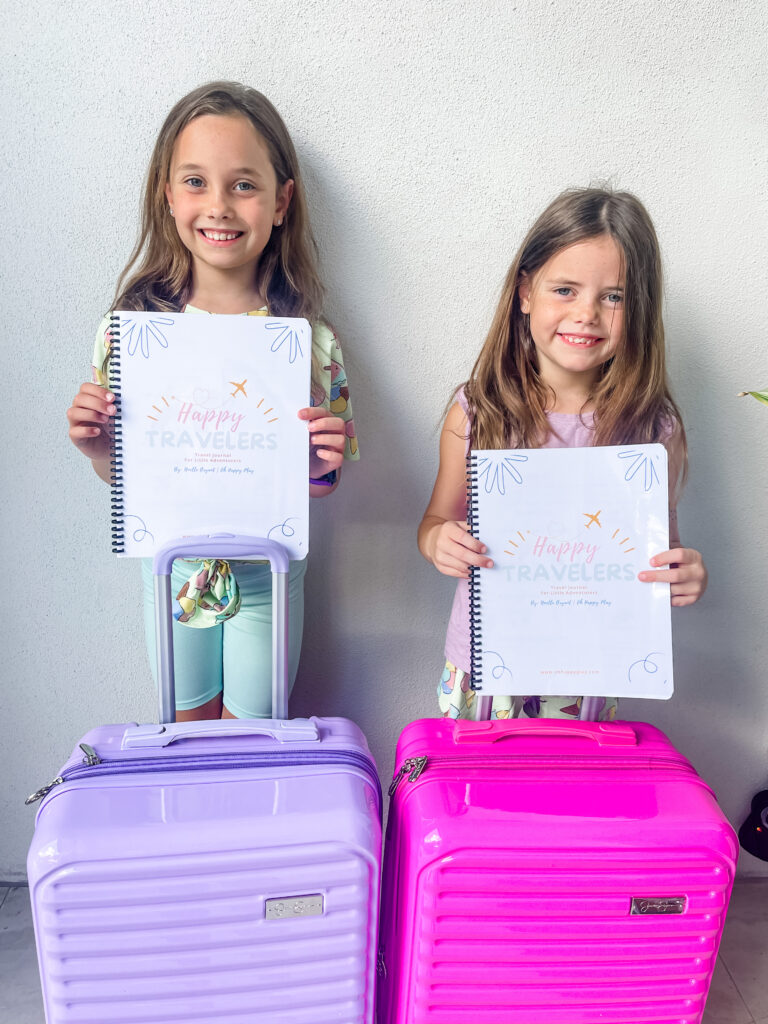 When creating this journal my goal was to keep it simple. Too many pages becomes overwhelming for children and not enough dialogue or prompts can sometimes create a writing block in the younger age groups. This journal was designed to stimulate creative daily journaling while traveling in a fun way for kids!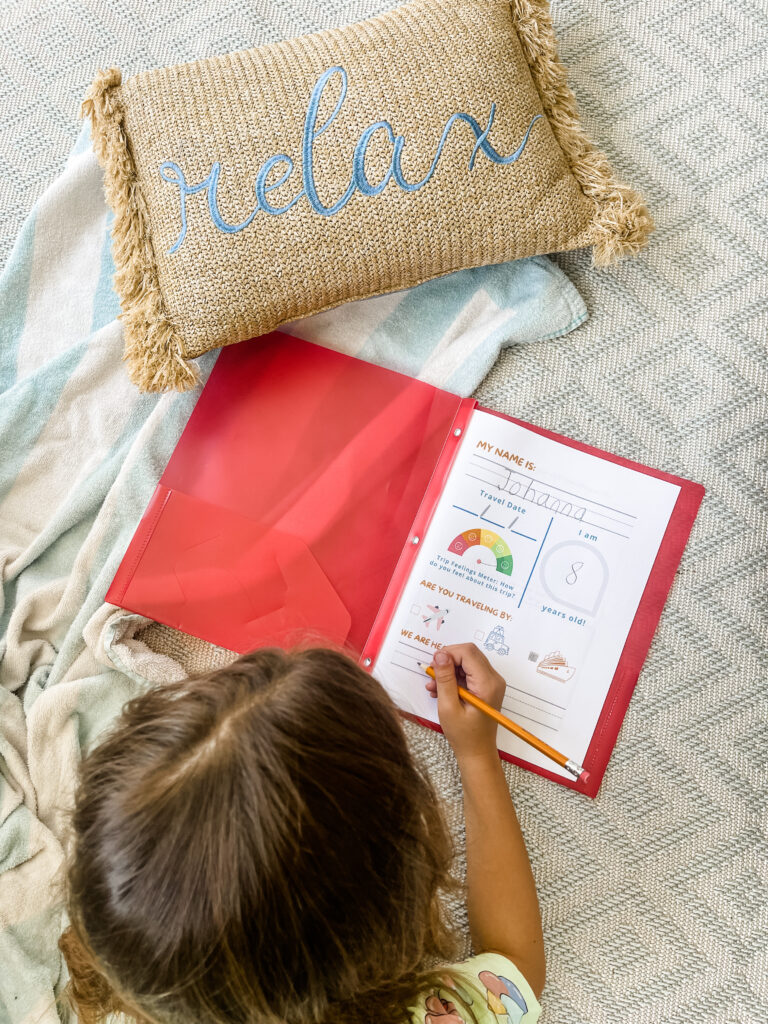 Purchase Kids' Travel Journal Printable Below:
"What better way to memorialize your travels with your children than having a journal as a keepsake for years to come! Simply print this kids' travel journal (as many times as you'd like!) and take along with you on your travels. The prompted journal pages for each day of your trip will do the rest!"
This Printable Kids Travel Journal Features: 
The main goal for this was to create a fun travel journal for kids that is manageable and not overwhelming

A few opening pages to build on the pre-trip excitement and record your child's current stats, feelings on the upcoming trip and details about where you are traveling to! 

7 numbered pages (plus 1 blank dated page to duplicate if you will be gone longer than a week)

Prompted Journal Guide: Each page offers a journal prompt for the day to recall the days' activities. 

Final Thoughts Page: This page is to summarize details of your trip (great to do on the way back home or while the adults pack up to leave.)

Creative Writing: This page is dedicated to any story your child wants to tell about the trip (fiction or nonfiction!) 

Doodle Page: Bring this journal out to eat and give them space to just doodle about the trip! 

Endless downloads: Print it out for each trip and keep those memories forever! You can bind it or put them in 3-pronged folders to travel with. It prints well in both color or grayscale as well!
Find some of our travels HERE!
I hope this journal travels on many trips with your little adventurers! Enjoy! 
Make sure you follow along on social media for more!