Ever since Johanna, or as we call her Joie, was born (on that memorable Christmas day in 2013), I knew I wanted her first birthday theme to be "A Winter ONEderland." Okay, well maybe it was about a week after she was born that I originally thought of the idea. After all, one of the main reasons I wanted children was so I could inevitably plan birthday parties. Who doesn't love a good party!? With that said, I waited until the last minute to put it all together, typical. The holidays really snuck up on me this year. We spent Thanksgiving in St. Marteen celebrating my father in law's 70th birthday and by the time we got back to the states it was practically December! Luckily I was able to get her invites out before we left, so at least I knew people were coming. At least that was a start!
Her invites were purchased off etsy from a store called ArtHormer. For the sake of not giving out my address I'm only showing you all half of the invite, but you get the idea!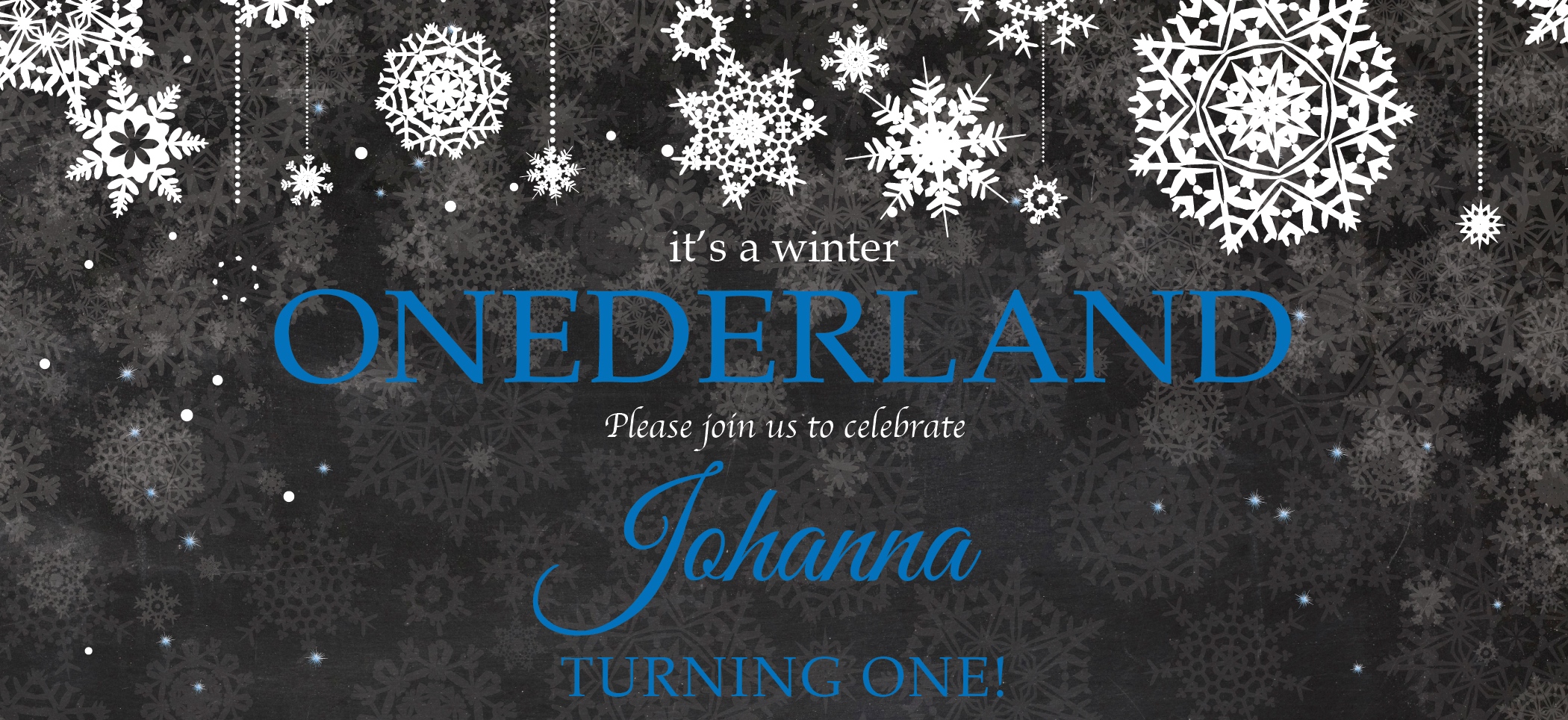 As soon as we arrived home from vacation we had Joie's first birthday pictures done by a photographer friend, Kaley Mathews (of Bellair, FL). She did an amazing job! I went to my trusty local HomeGoods & Target stores to purchase some props for the shoot. The rocking chair was a gift from her great-grandmother and the "one" banner was also purchased from an etsy shop called DecorateYourBigDay (along with other decor I'll get into later). And last but not least her adorable outfit was purchased from SweetBirthdayGiggles, also on etsy.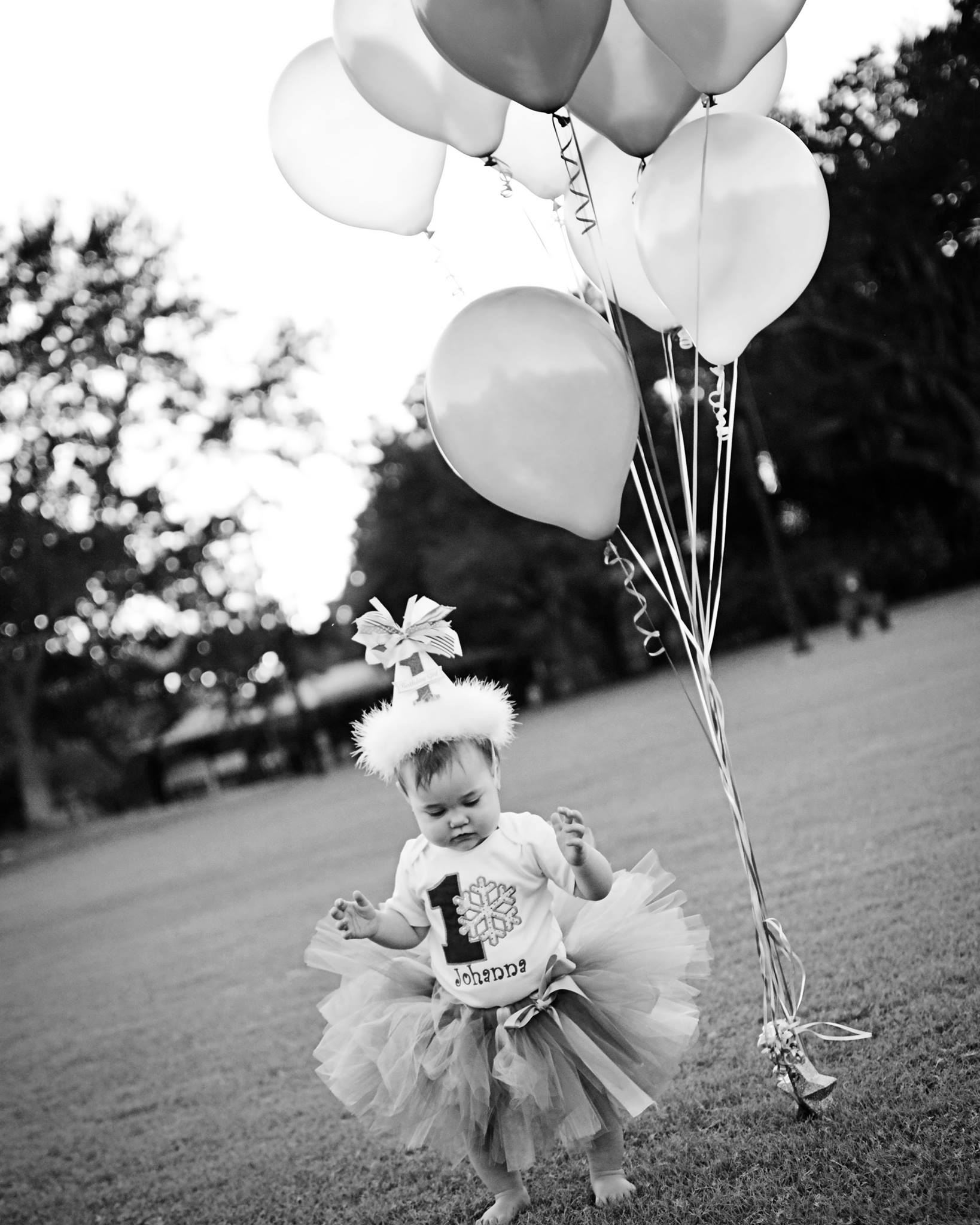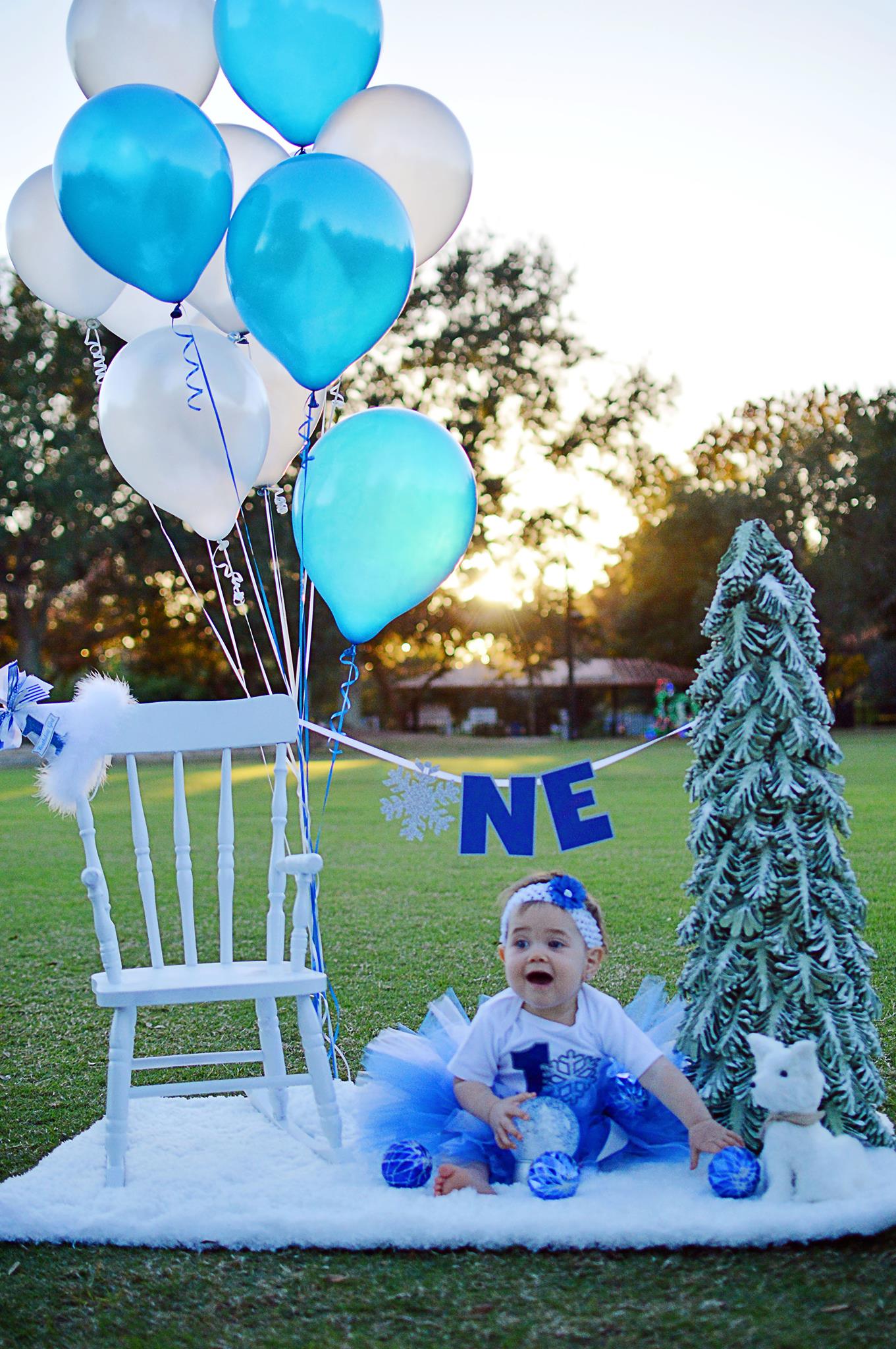 Meanwhile, I had started the search for decorations and I found my jackpot when I came across The Oriental Trading Company. All the remainder decor you'll see below either came from them or Party City. The day turned out beautiful and most importantly Joie had a great time with great company!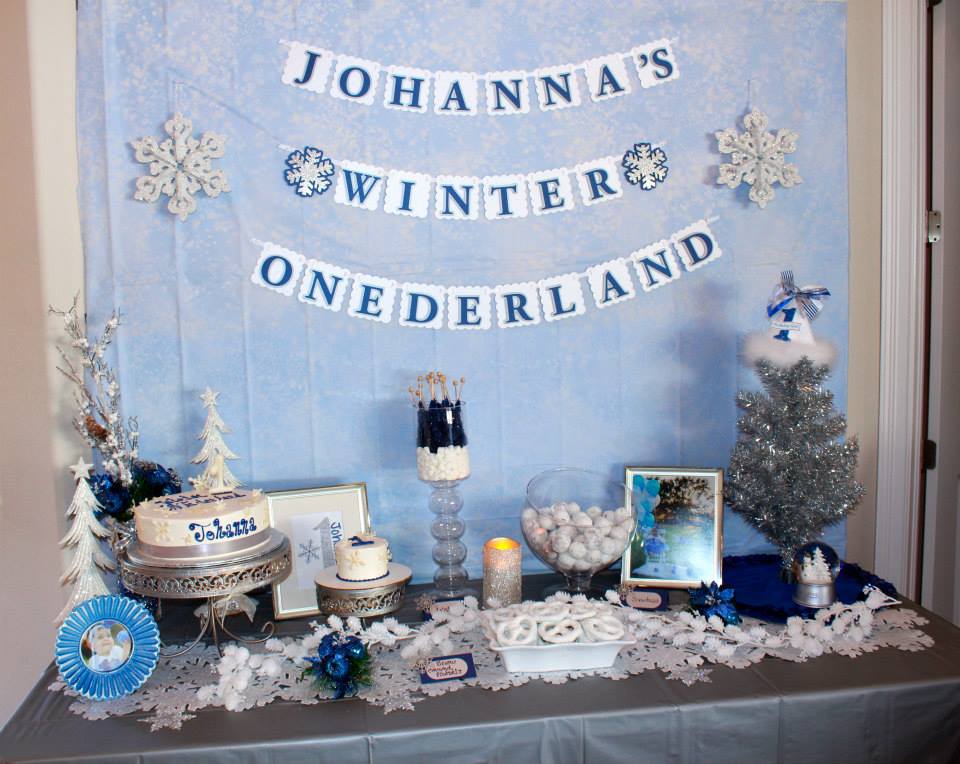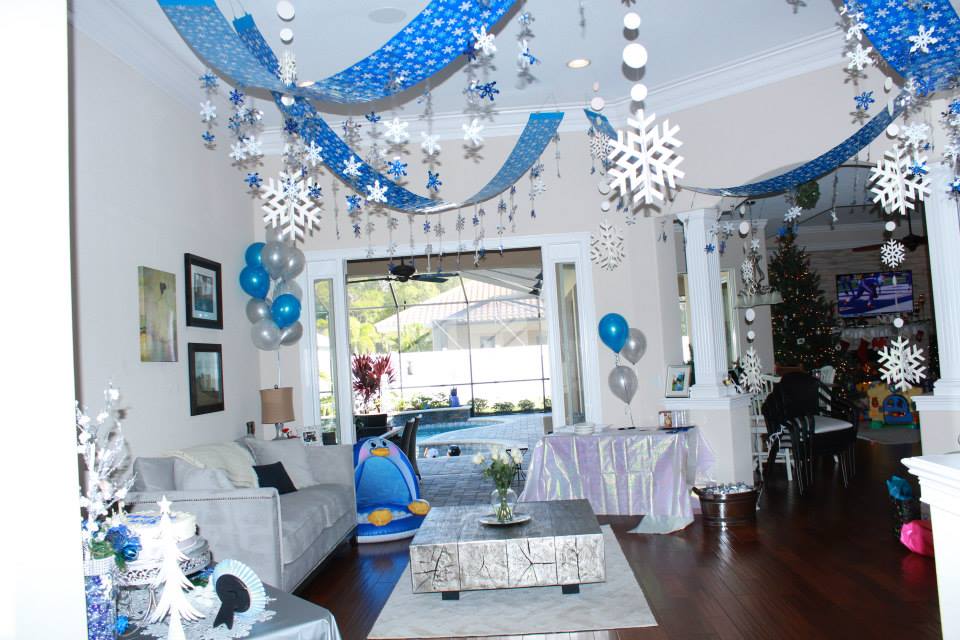 Party Favors: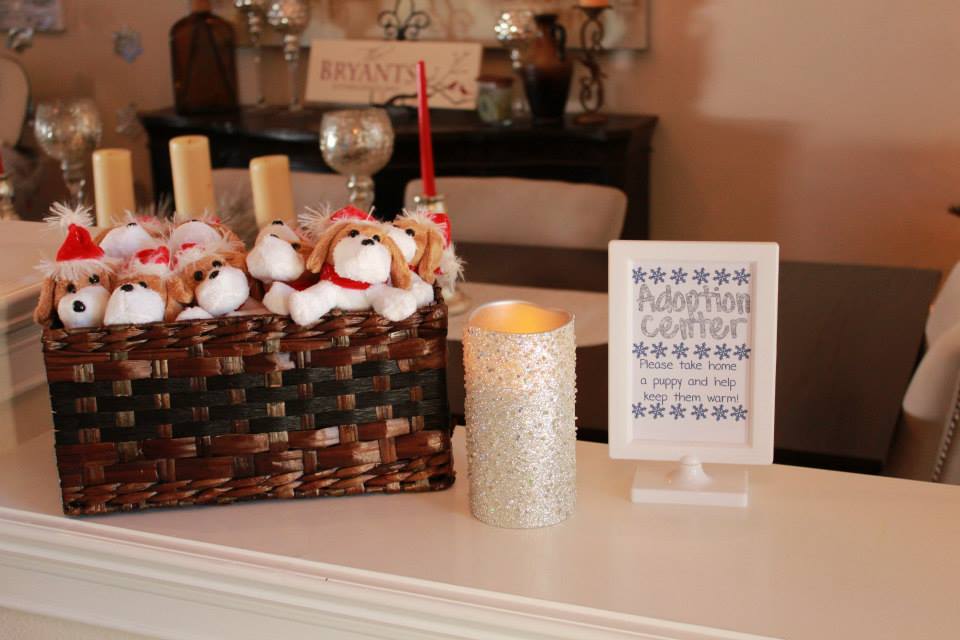 Cake & Smash Cake: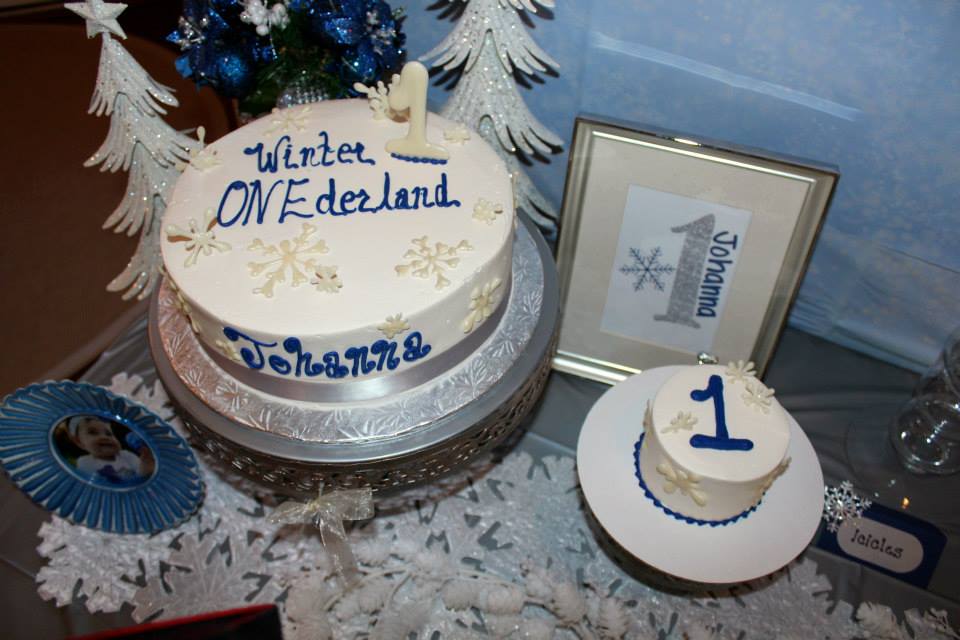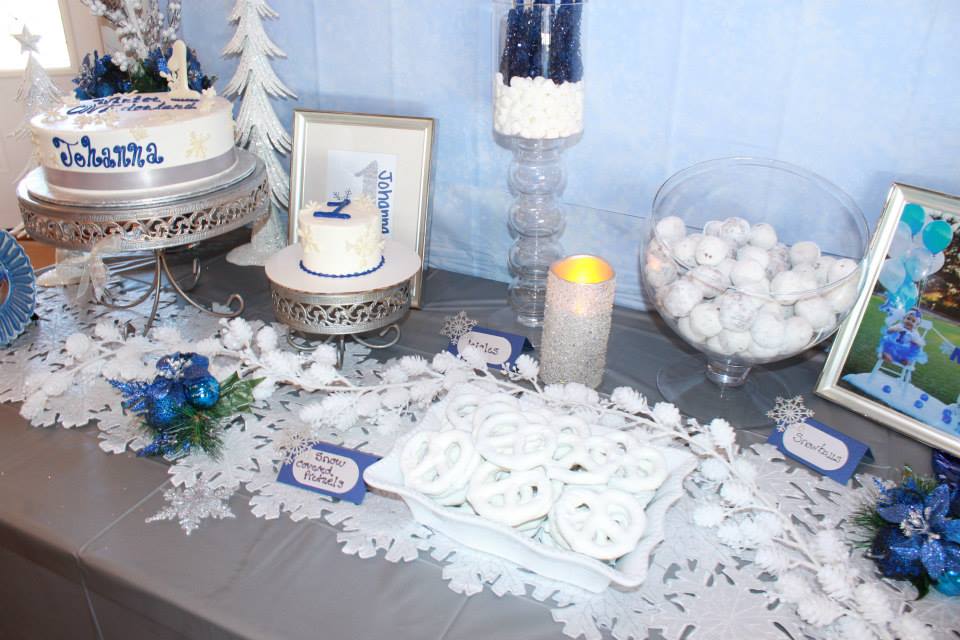 Smash cake set up: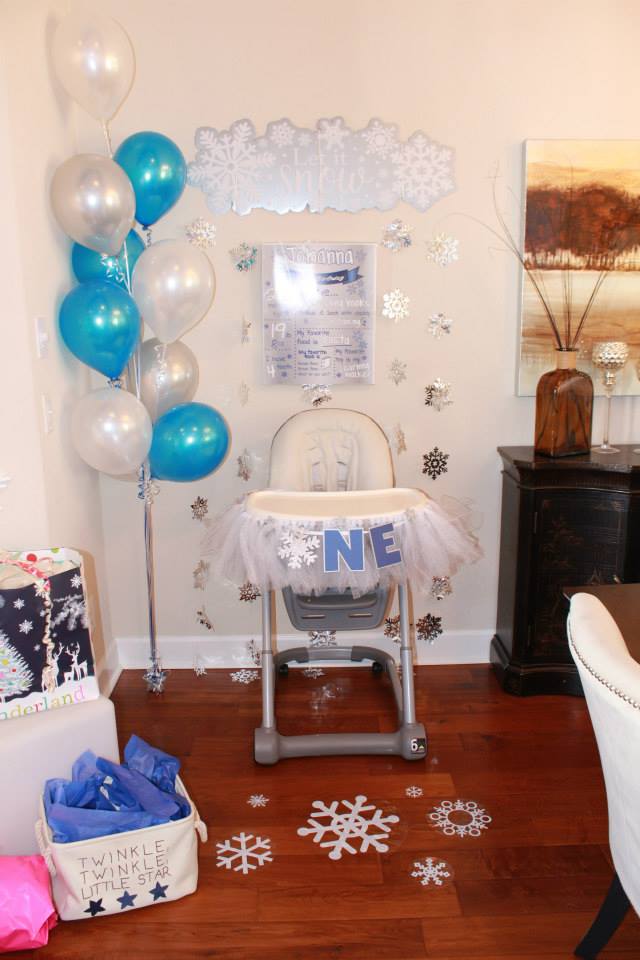 Inflatable penguins in the pool: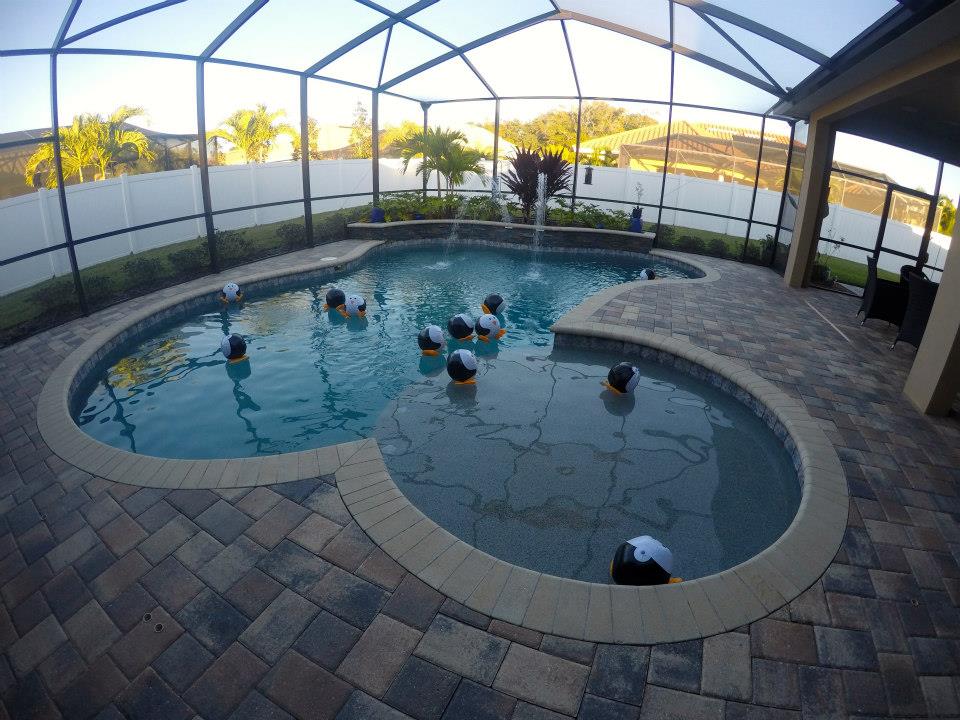 Penguin Ball Pit:
And last but not least, water bottle stickers purchased from VielmaMemories on etsy: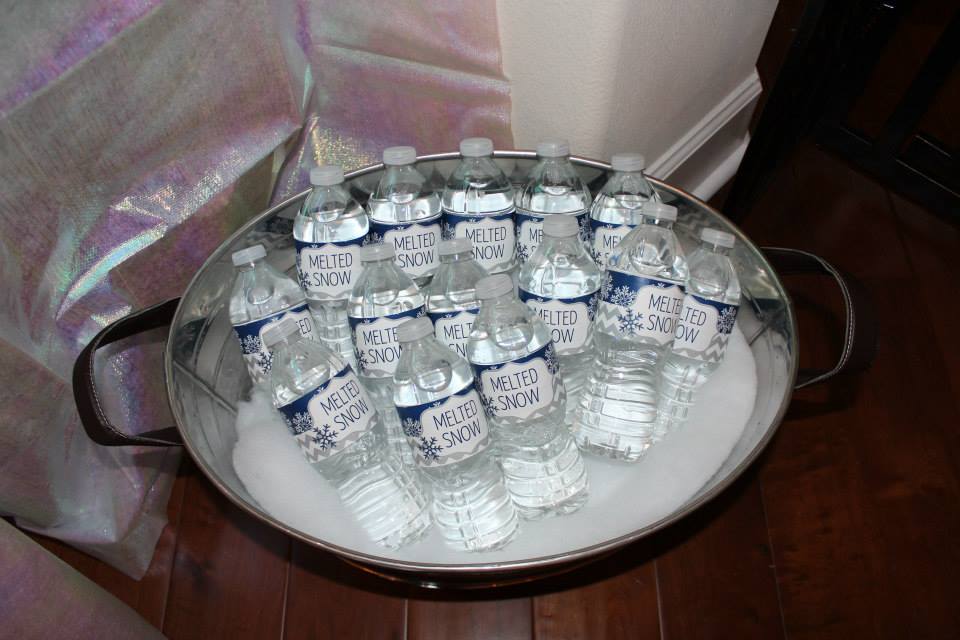 I hope you all enjoyed an inside look at the makings of "Johanna's Winter Onederland" as much as I enjoyed sharing it with you all! If you are curious about any other aspect of her party I am always available at [email protected]! Cheers!
Thank you all again! Xo Noelle