Mealtime Made Easy with Nuby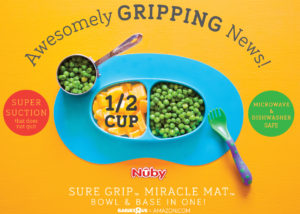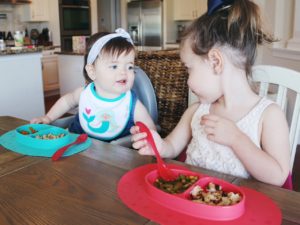 Mealtime with a tot is far from clean. For my youngest it is only a matter of minutes before her plate or sippy cup ends up on the floor. I can tell her we don't throw our plates until I am blue in the face but it just doesn't phase her. At 14 months old not much can really register with her yet so I had simply resorted to putting her food on her high chair tray but that was beyond tedious to clean meal after meal. Let's just say I was more than pleased when I came across the NubyTM Sure gripTM Miracle Mat and NubyTM KeepeezTM Adjustable Cup Strap. These two things have truly worked wonders and mealtime has been made easy with these two Nuby products!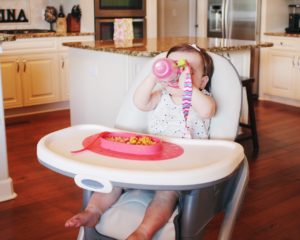 Let me start with the genius suction plate that actually grips to the table and essentially making it baby-zilla proof! Because of the suction grip that easily seals to the table my daughter doesn't even attempt to move it because it gives the illusion that it is just part of her tray. It stays in place and is so easy to clean afterwards. The BPA free materials make it safe to use for your baby aged 6 months plus. What I love is the integrated sections. Each section hold approximately ½ cup of food. It's the perfect portions for any mealtime. Here are some more specifics on this miracle mat straight from Nuby:
NubyTM Sure gripTM Miracle Mat
The NubyTMSure gripTM Miracle Mat is made of 100% silicone with super gripping action! The built in suction grip easily seals to tabletops and highchairs keeping it firmly in one place!
Sealing Tips: Press down in the center of the plate to remove any air trapped underneath to help ensure a complete seal for added suction. Also please ensure that the surface is clean grease/oil free and dry (e.g  Baby Wipes can affect the suction)
NubyTM Sure gripTM Miracle Mat is available at Babies R' US stores & online at Amazon.com http://amzn.to/1Pwj8x4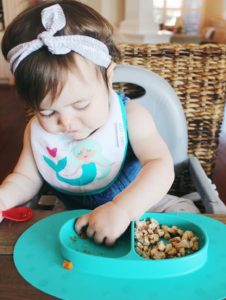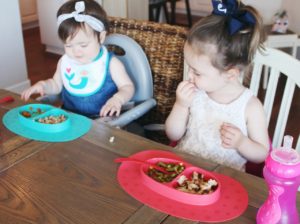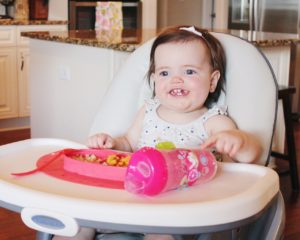 Next up is the Keepeez adjustable cup strap! This comes with us everywhere. I use it at mealtime, on her car seat and on the stroller. I don't know what it is about babies but they sure love to just chuck their sippy cups any chance they get. I am convinced it's the same amusement of playing fetch with our furry four legged friends but mama doesn't play that game (ha-ha)! So this Keepeez strap keeps their sippy cup from making it too far out of reach and saves me my sanity in the process! Here is some more information on this one straight from Nuby:
NubyTM KeepeezTM Adjustable Cup Strap 
The NubyTM KeepeezTM Adjustable Cup Strap is available in 3 fun colors and prints at Amazon.com http://amzn.to/23eoS6m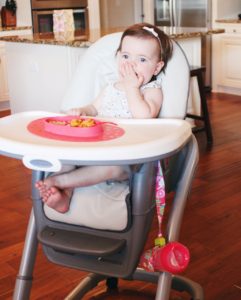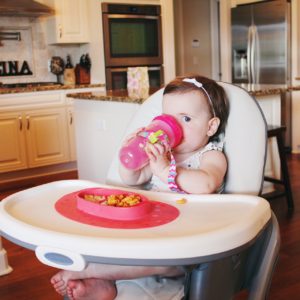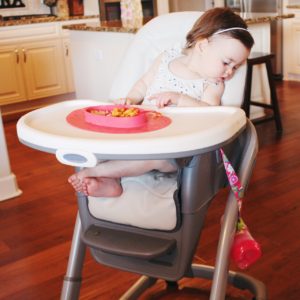 Make sure you grab these two awesome products from Nuby so you can get a little bit of your mama sanity back when it comes to meal time! Enjoy!