Bath time with two little ones is not always an easy task but it's an almost nightly ritual that the girls actually look forward to so I like to make it fun for them. Now that Lola is a little older the girls really enjoy bath time together and it's always fun to watch them interact and play. It is the one time where they can really be on each others level and interact in a way that they both can benefit. I really feel like bath time is the perfect time for siblings to bond and learn how to work together as a team.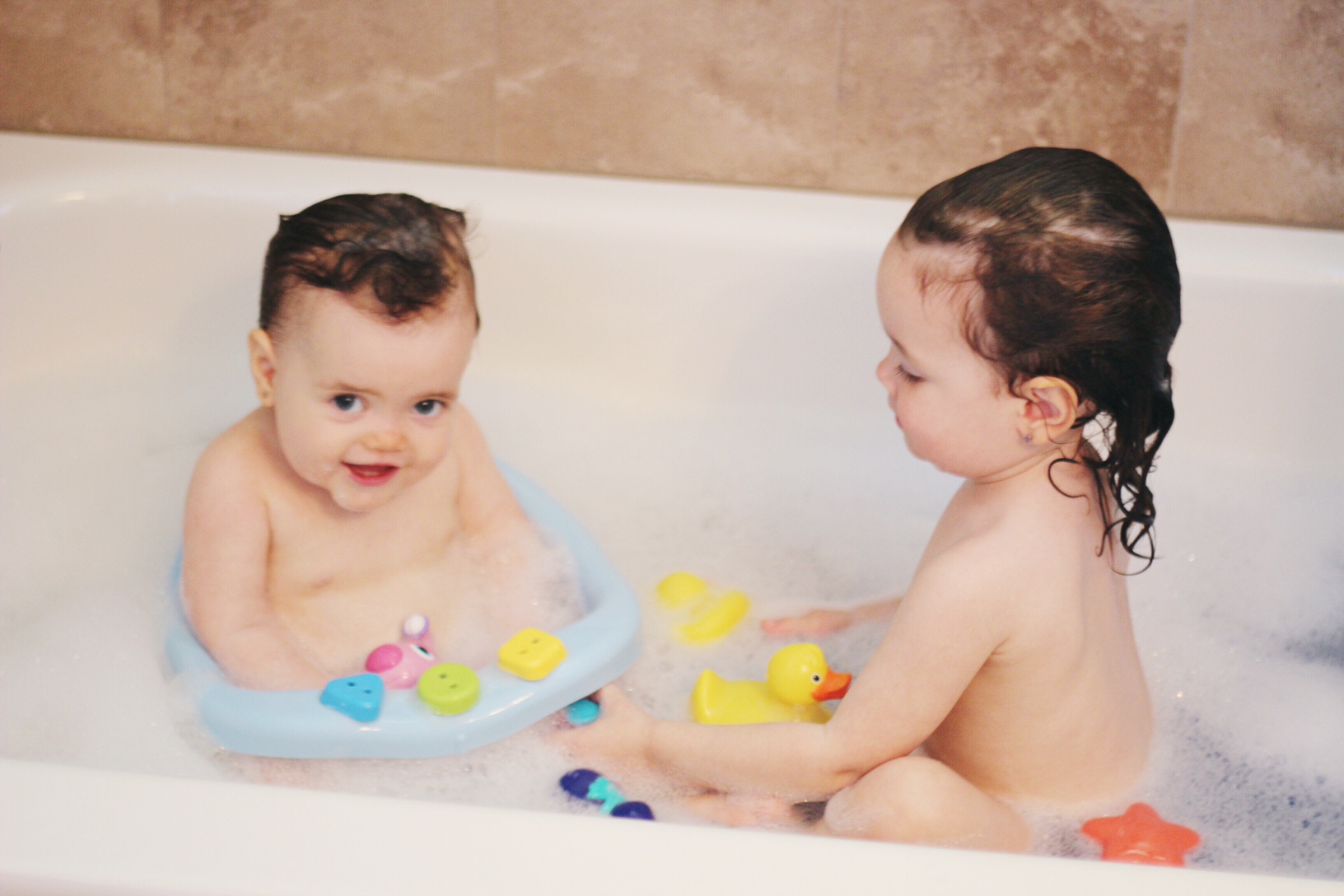 Ever since Lola could sit up on her own we started bathing the girls together using this neat little seat we found on Amazon called the Baby Safe Bath Tub Ring Anti Slip Seat. It's not a seat you want to be to far away from the baby while they're in (which is true in any case while your child is in the bath tub) but we have found great use out of this seat. What I love most is it has allowed the girls bath together for some time now which isn't easy with two girls, two and under.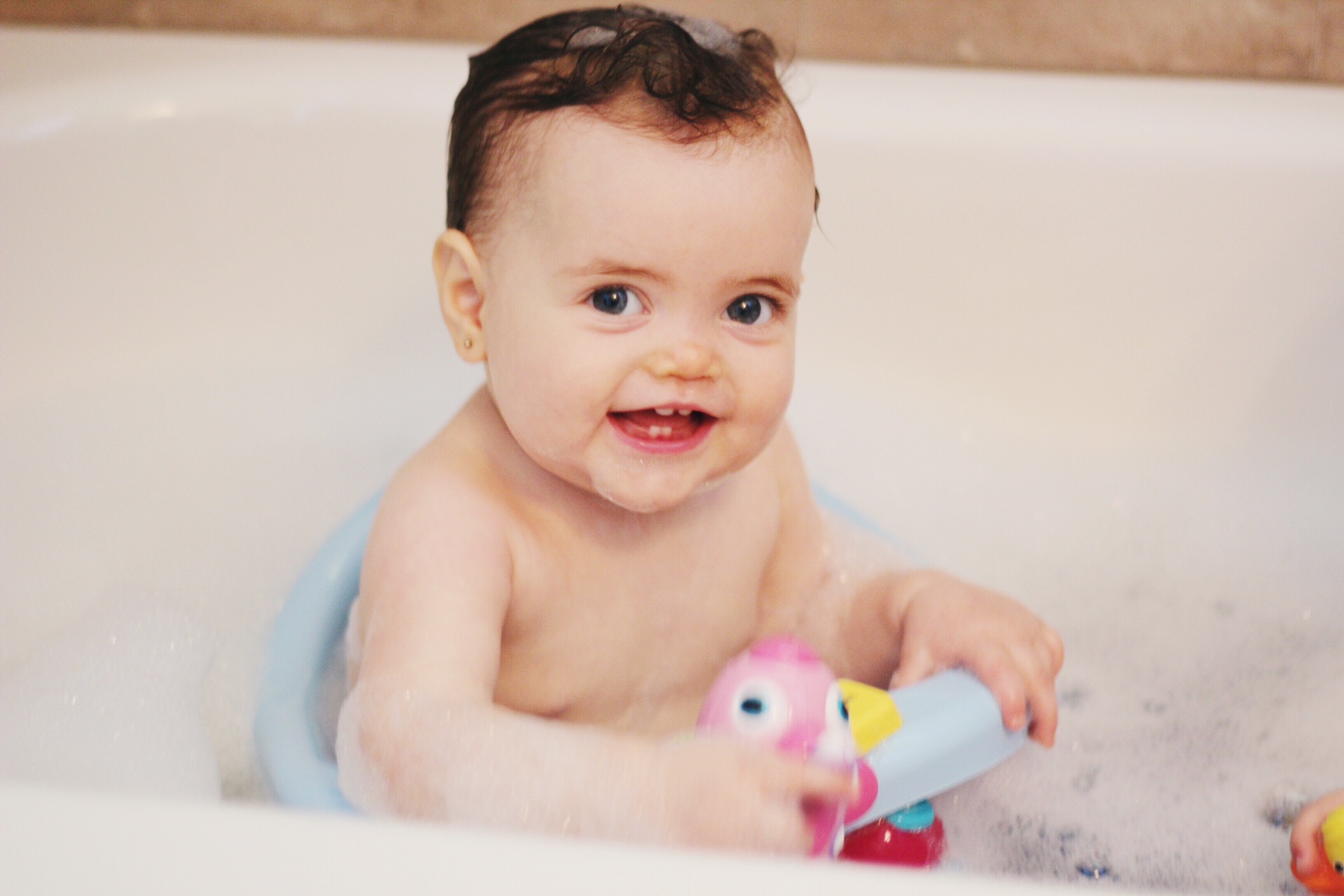 Although Joie is only two years old she loves to be involved in the bathing part for Lola and I feel like it builds her confidence in the process. She loves helping pour the soap in her hands and wash Lola's hair/body. This little task gives her pride in herself and she really feels that important big sister role. We love using The Honest Company Shampoo & Body Wash and we have been using since both girls were days old. This is one product I don't have to worry about and I know it's safe for the whole family. And we do in fact all use it in our family!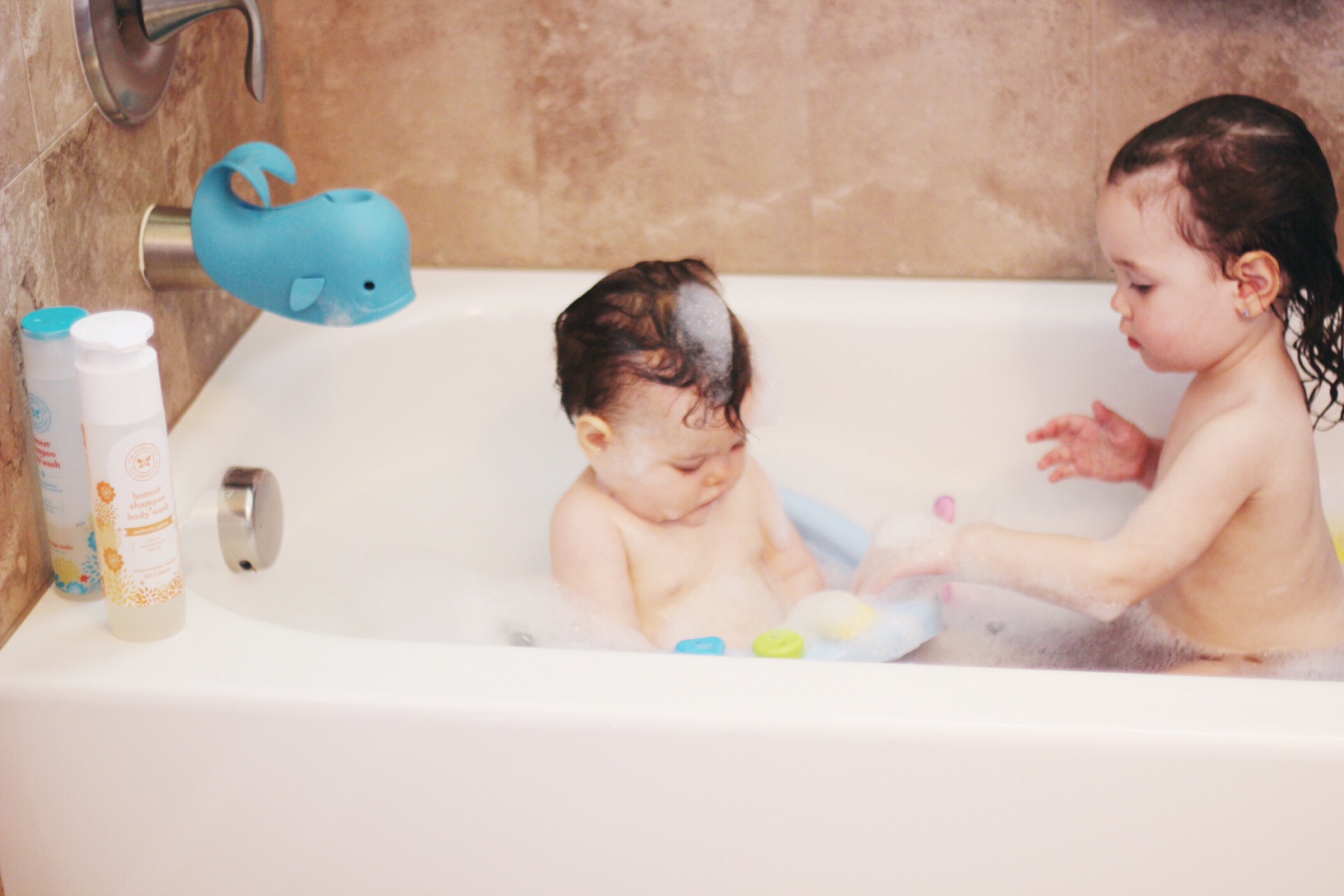 When it comes to bath toys our favorites by far are from Nuby. They have the cutest selection and what I love is that BOTH girls can enjoy them for their own reasons. Our favorites are the Nuby 10 pcs Bath Squirters. They are the perfect for Lola's little hands and Joie loves squirting them (at her sister). The animals are adorable and capture the imagination of the girls perfectly. These are the one set of toys that both girls can truly enjoy and even better, enjoy together. Watching the girls bond and play makes all the hard times so worth it as I'm sure many moms can relate to. Lola has her own little favorite and that's the Nuby Little Submarine Bath Pull Toy. She always has to have her hands or eyes on that toy and I love watching Joie assist her in playing with it. She will pull the tab and have it swim towards Lola and her face lights up every time. In our household there is no better way to end the day than on a good note, with your sister, in a relaxing setting and for that reason I will always support this time for them to bond.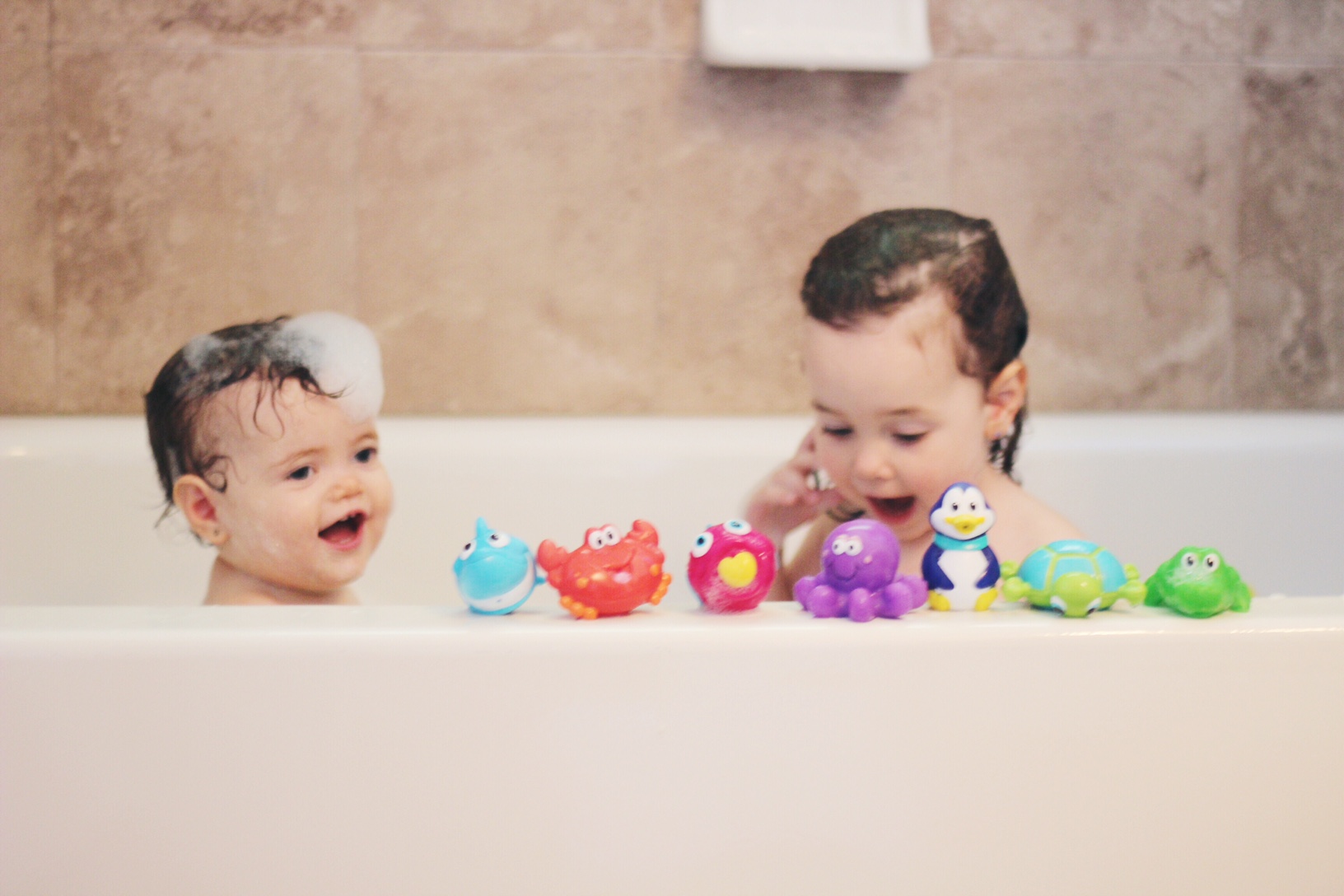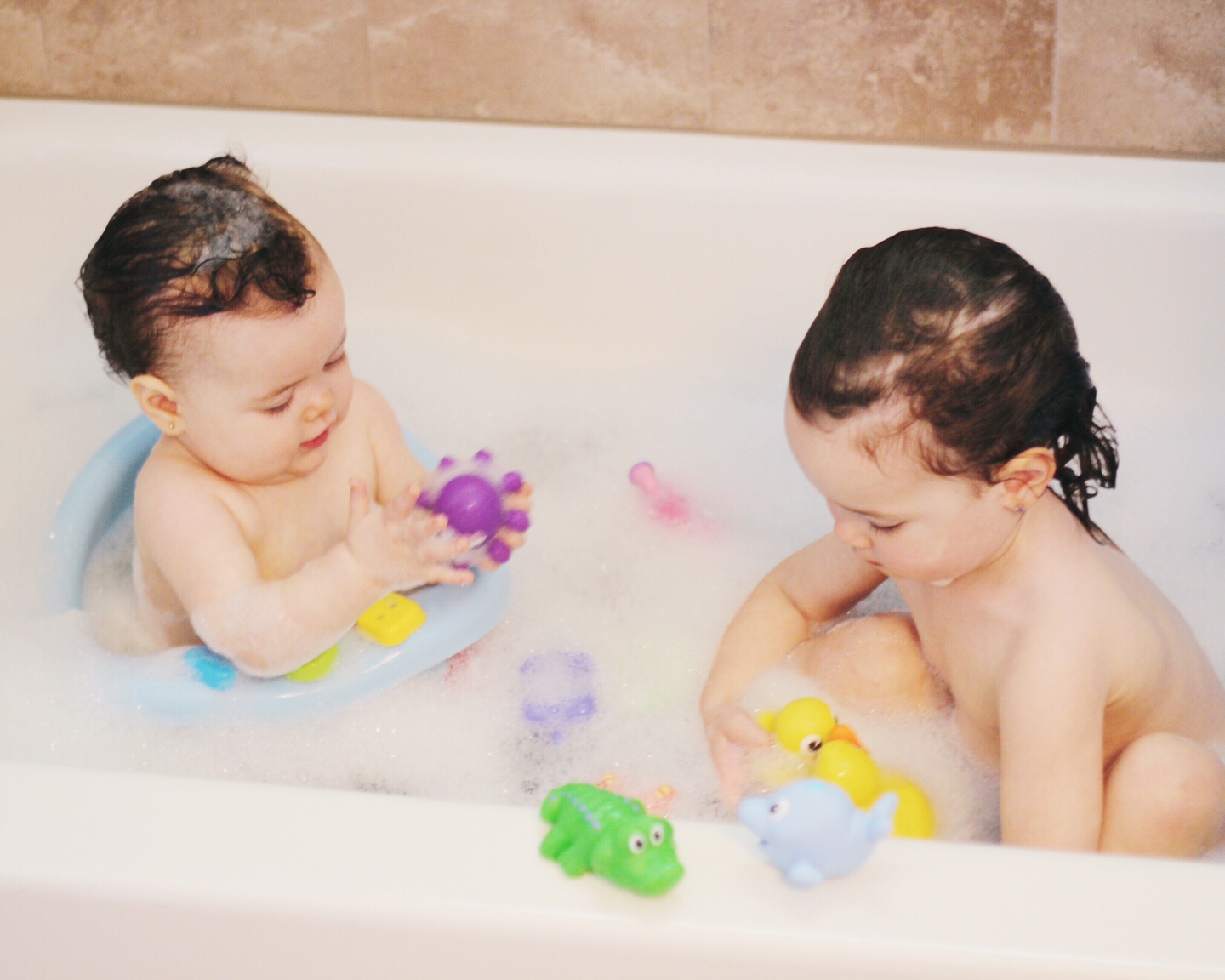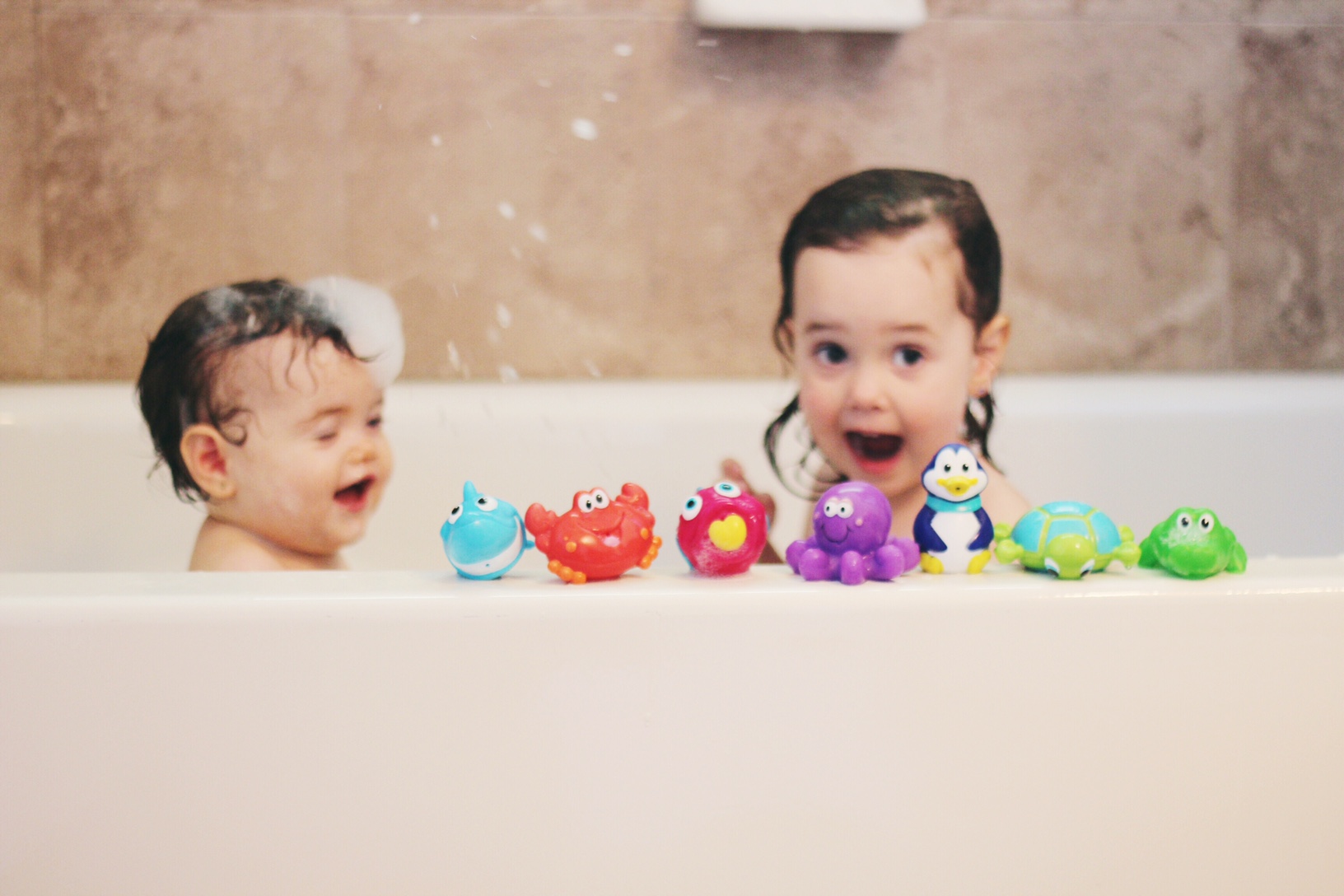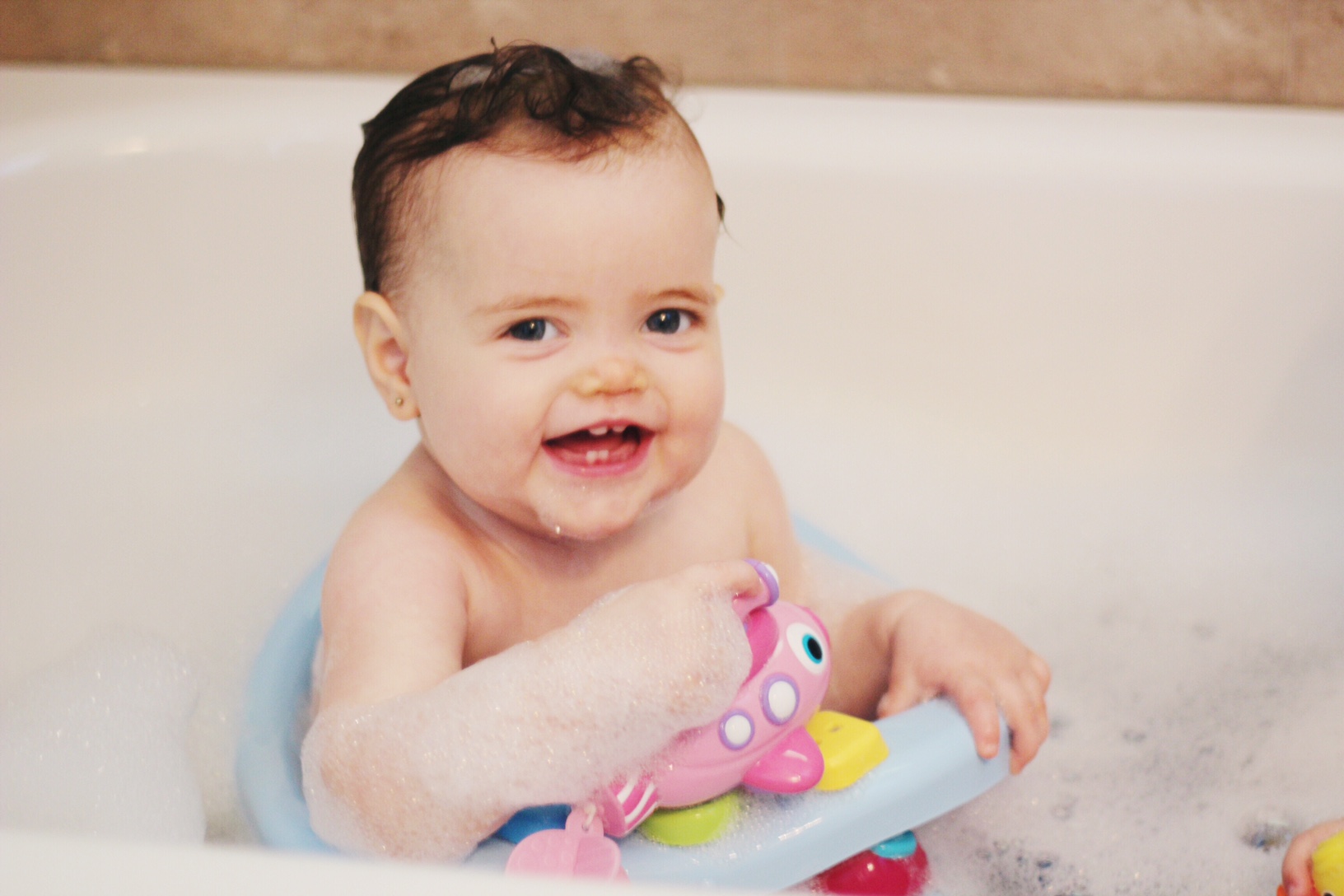 I would love to hear what you all do as part of your bath time routine that helps your children bond in the process? Let me know!
Xo Noelle