FREE Frozen Printable Worksheet
---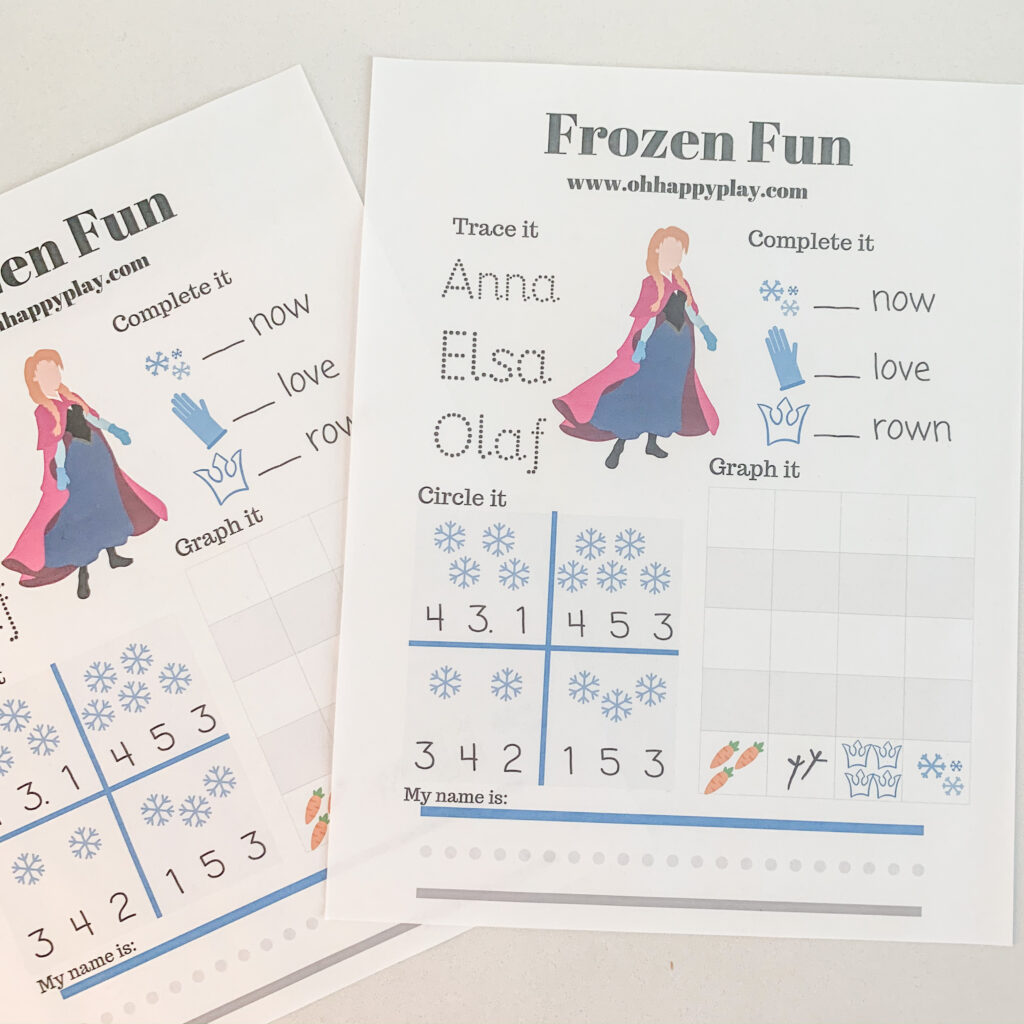 Learning is always a lot more fun when it interests your child. My girls are huge Frozen fans so I thought it would be fun to create a frozen printable worksheet that they can do together. This worksheet has a few fun lessons that will offer some brain stimulation and fun to your child's day! Enjoy this FREE Frozen printable worksheet below! 
Worksheets are not something we do a lot in our house. We try to always stay true to the Montessori methods of learning which typically don't involve them. However I love having worksheets to bring with us to restaurants and have on long car rides so we do use them occasionally! You can learn more about one way we do Montessori in our house HERE.
Frozen Printable Worksheet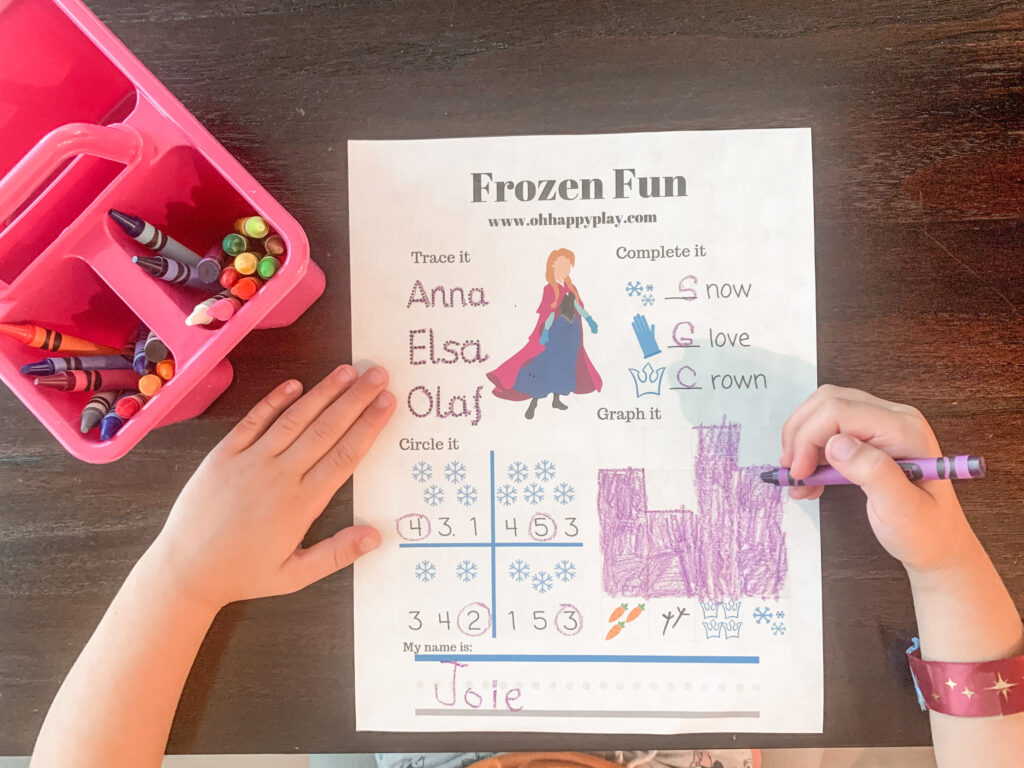 Click here to obtain this FREE Frozen Printable Worksheet. This worksheet is super fun and includes a few activities that are perfect for preschoolers and kindergartners! 
Parent Guide To This Worksheet
Trace it: Trace the characters names. They can even attempt to write the names on their own afterwards 
Complete it: Look at the picture and sound it out to find the missing first letter of the word. 
Circle it: Count the snowflakes and circle the correct number below. 
Graph it: Count the items at the bottom and color in the corresponding graph spaces. 
Write your name: Encourage your child to write their first name or even work on their last name! 
More Disney FUN!
25 Disney Activities For Kids by my friend, The Gray Ruby Diaries
If you're looking for even more at home Disney fun check out the Disney Park's blog this week to Learn To Draw Mickey Mouse at home with a Disney Artist! 
I hope this worksheet brings some smiles to your little ones' faces! Enjoy! 
Make sure you follow along on social media for more!