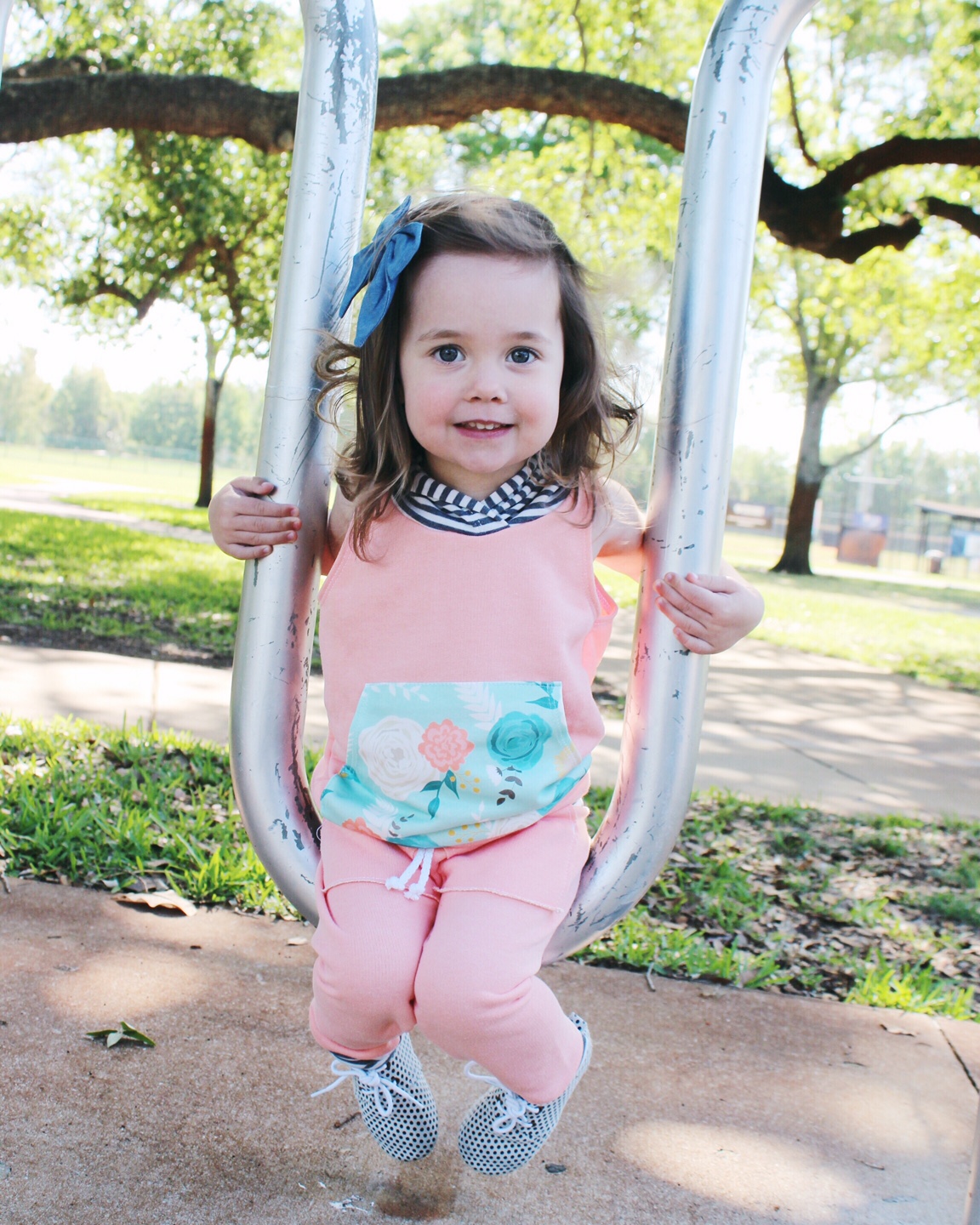 When our babies are young we wrap them up in the softest blankets with the softest fabrics but as they get older it gets harder to keep them wrapped up. Just because they're off and running doesn't mean they can't still be wrapped up in the most comfortable of fabrics. That is where the handcrafted comfort of Lulu and Roo comes in!
I've never come across more comfortable looking AND feeling clothes for my girls until I found Lulu and Roo. My love first started with their sweats and matching hoodies but quickly found that everything in their shop is just as good as the last item we received. My two year old has lived in her sweats & hoodie combo for a few weeks now and even as the weather gets warmer it's still her go to outfit because of the lightweight/breathable fabric.
As stated on their site, "Our clothing is handcrafted using only the finest fabrics. All seams are serged for a professional finish and added durability using no roll elastic.  Our leggings, bibs and bandannas feature premium organic cotton with water based ink leaving them safe for you and the environment. We only use the finest materials and fabrics to provide you with a premium product made with love." And it truly shows in each piece of clothing we have received!!
If you think it doesn't get better, just wait! They make ADULT sizes! When I am out with my girls the most common thing I hear from other moms is, "I wish they had that in MY size!" Well guess what, Lulu and Roo actually does! Shop their adult collection HERE.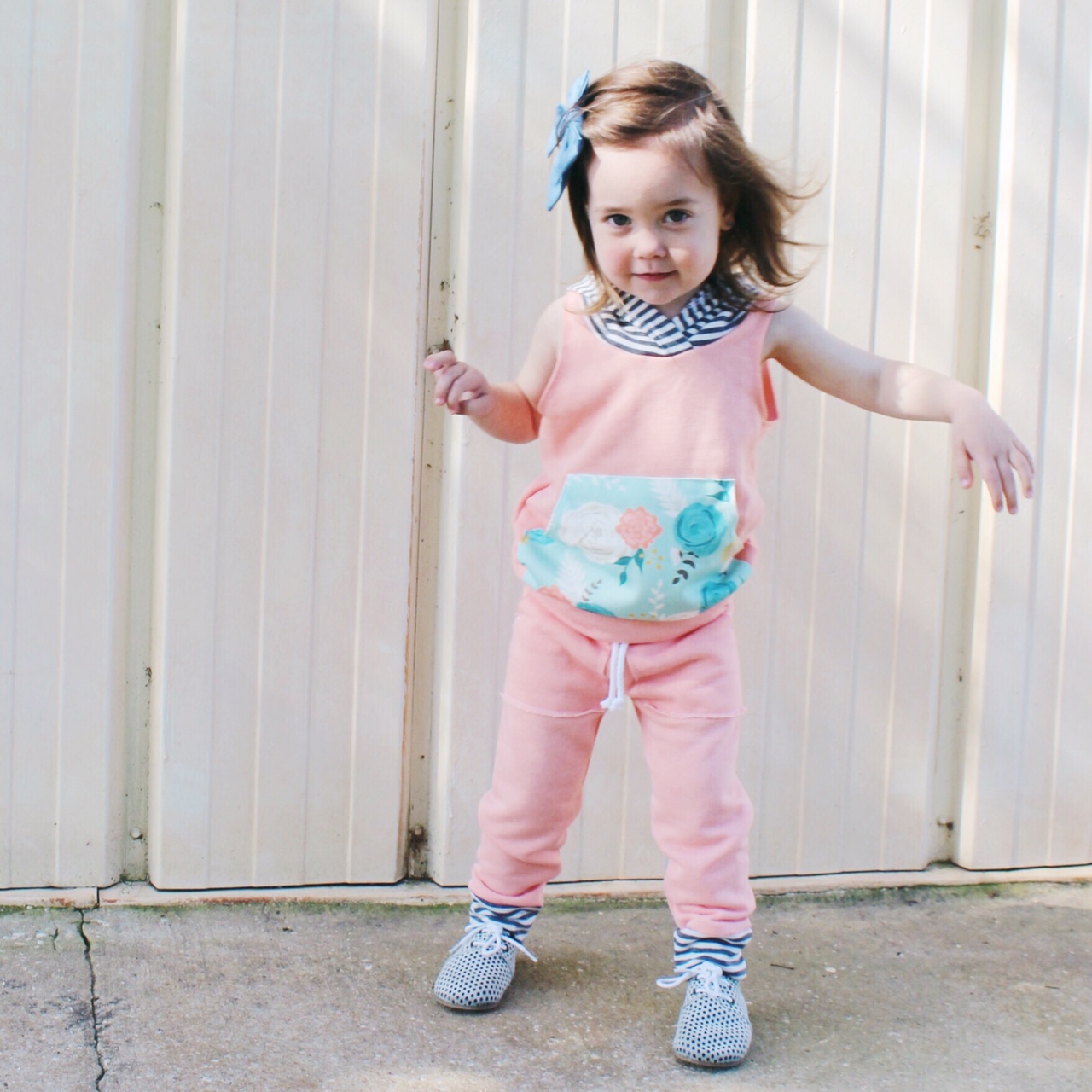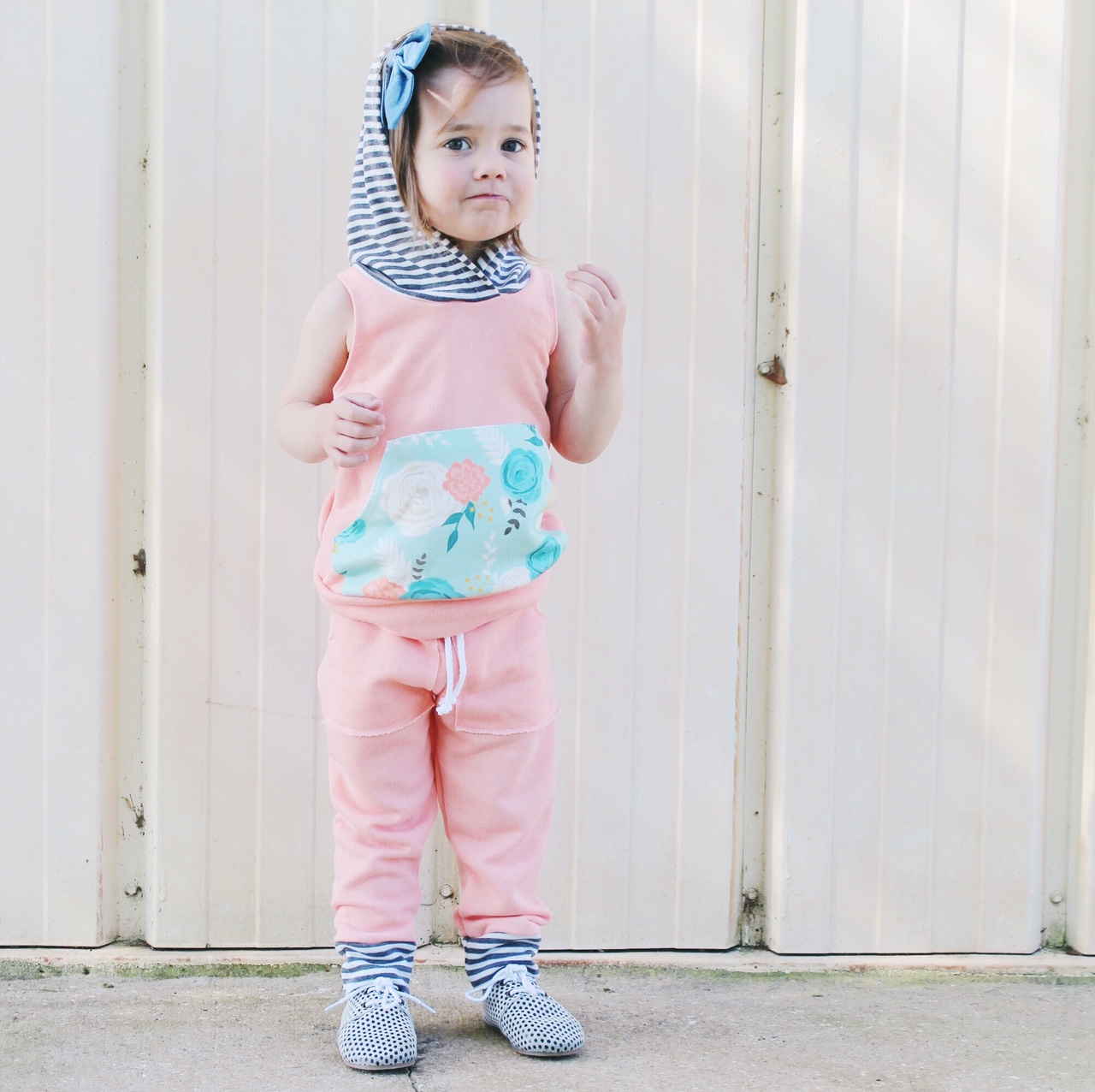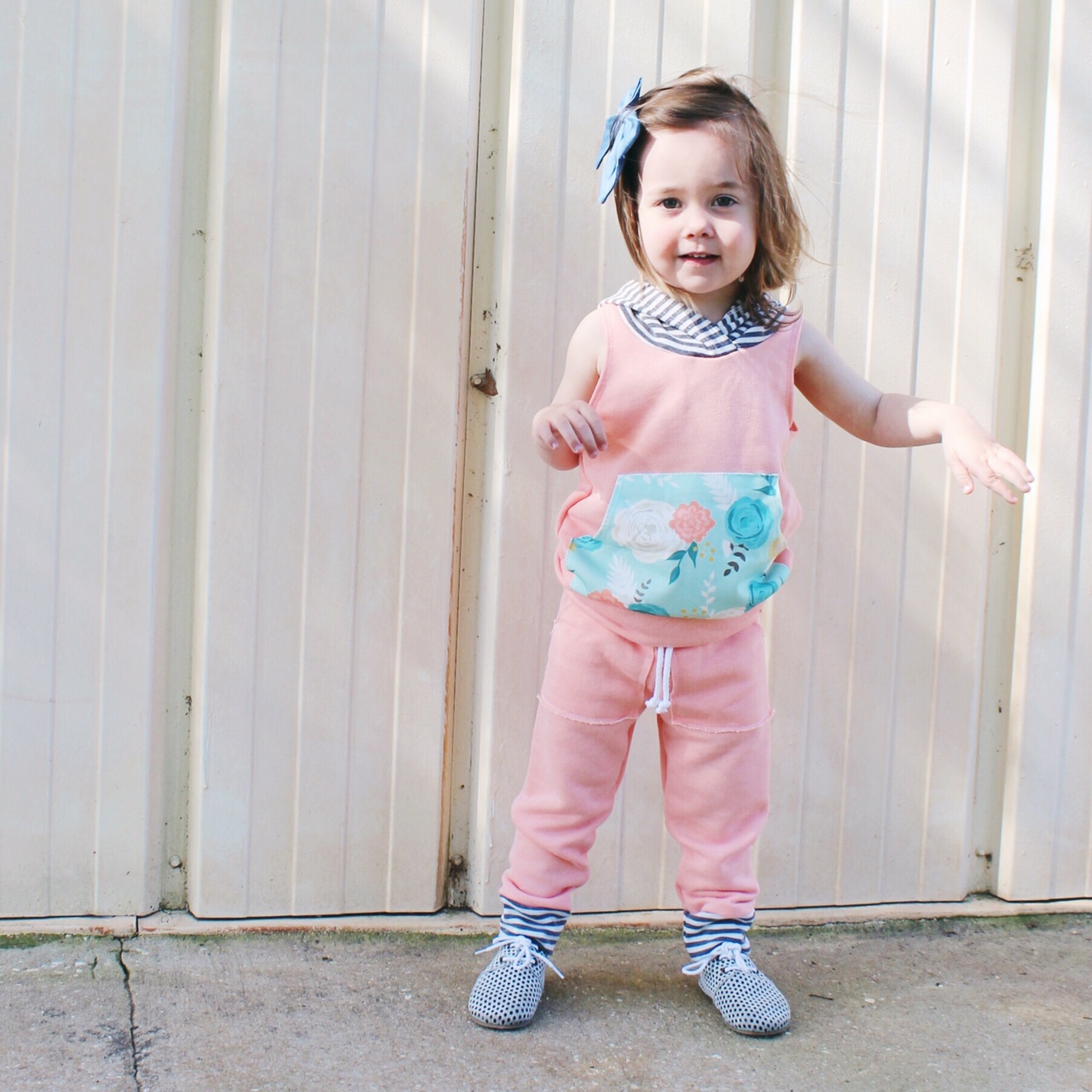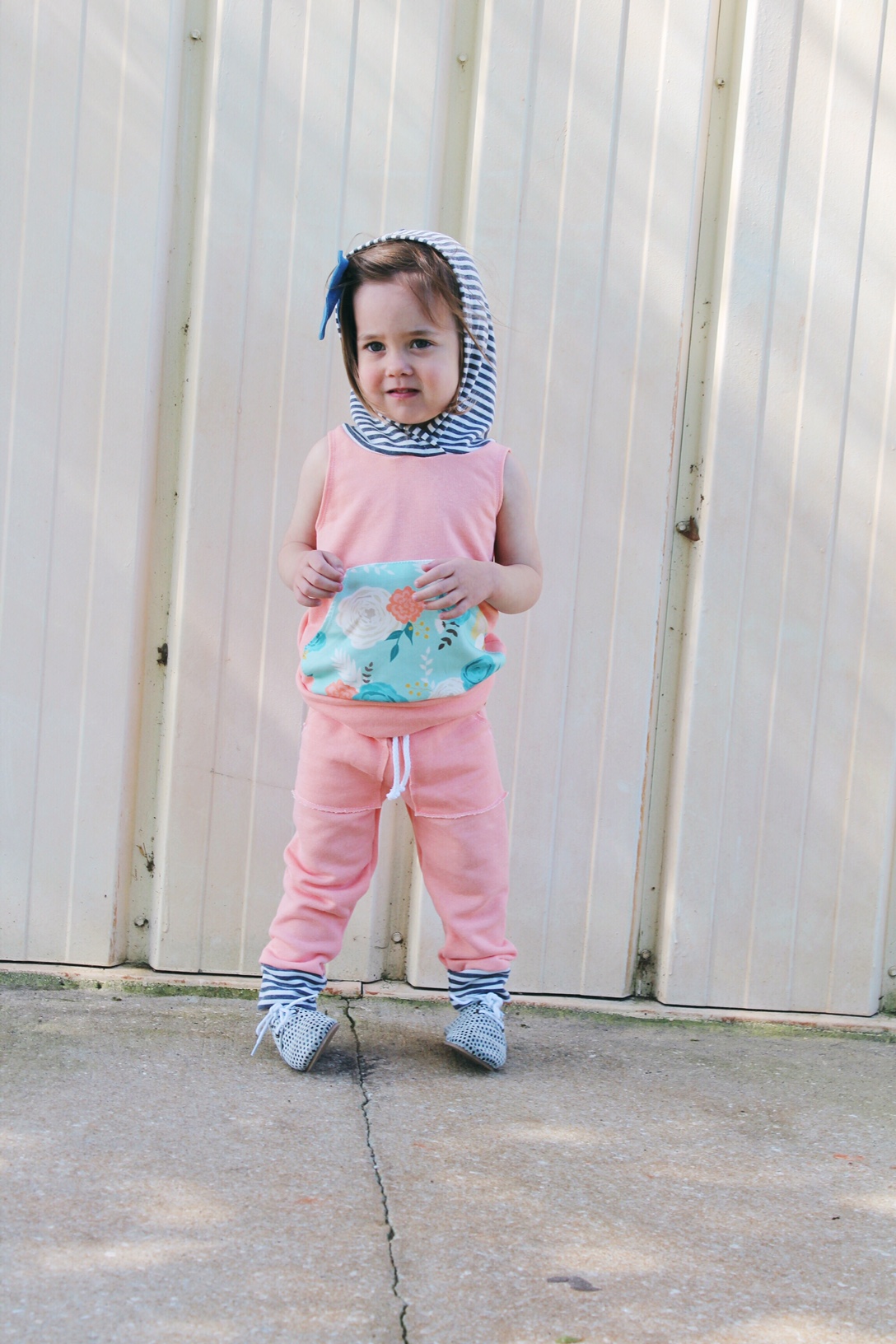 You can shop Joie's look from Lulu and Roo here:
Top: Vintage Rose Peach & Gray Stripe Sleeveless Hoodie
Bottoms: Peach & Gray Stripe Sweats
Enjoy!! Xo Noelle