Sibling + Family  Matching Christmas Pajamas 
| This post contains affiliate links. This means by shopping through my links I get a small commission (at no cost to you!) for bringing these ideas to you! I appreciate all your support!|
---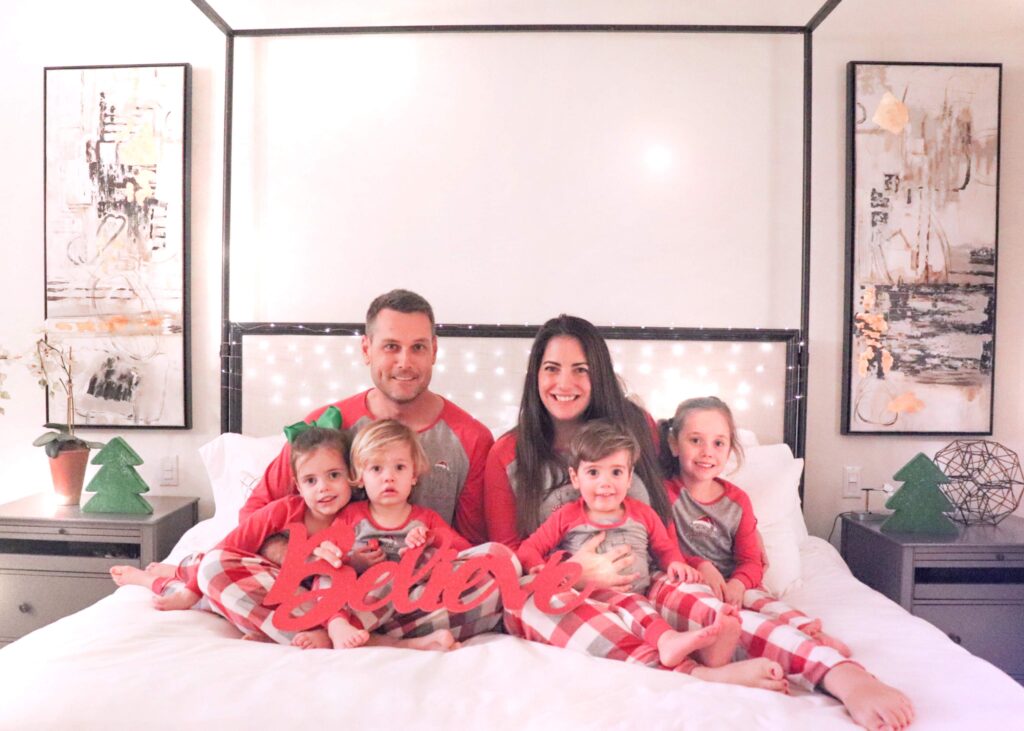 If you know me you know I thoroughly enjoy dressing all four of my children alike or coordinating whenever possible! This becomes especially fun around the holidays and every year there are more and more options to do so. I am going to share a few of my favorite siblings and family matching Christmas pajamas below! 
It may seem early but shopping early is crucial when trying to gather multiple sizes so definitely plan ahead! 
Sibling + Family Matching Christmas Pajamas 
When it comes to family matching Christmas pajamas there certainly are a lot of choices and while we love to match on Christmas eve it is still fun to get sibling matching pajamas for the other festivities leading up to the big day! We usually grab a few for different events for just the kids to patch then a set for the whole family too! I can't wait to share my 2020 matching Christmas pajama finds! 
Pink Gingerbread & Ninja-bread Pajamas: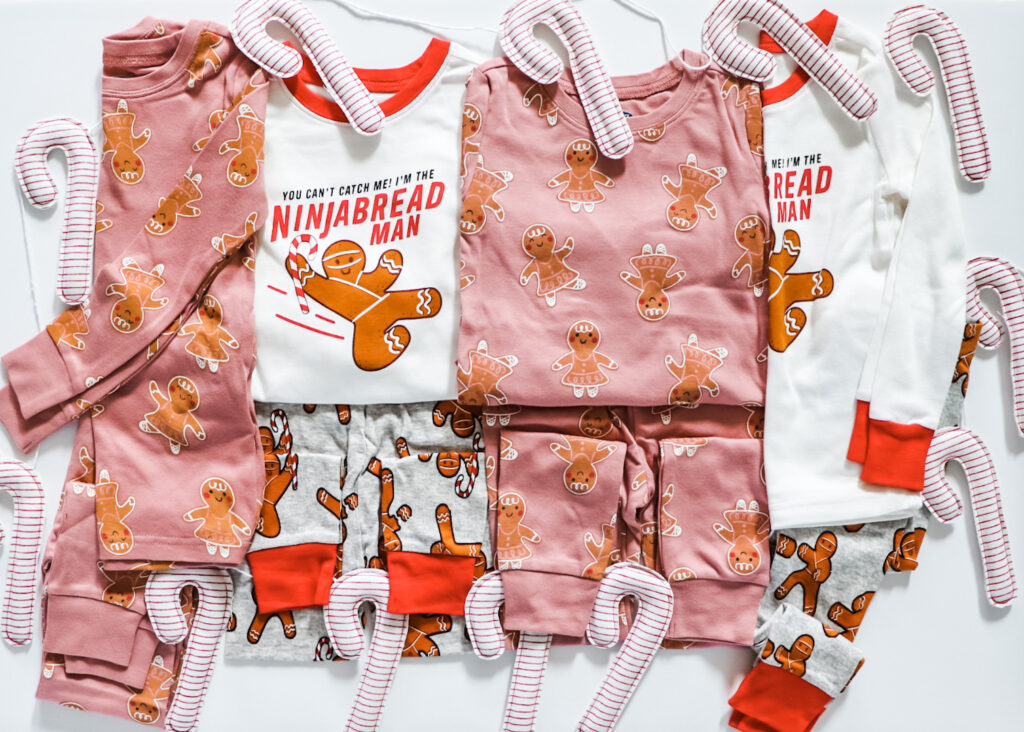 While these two pajama sets don't officially get marketed as a sibling set I just knew they would be SO perfect together! This might be my favorite combo of the season! 
Not into pink for the girls?

Check out this adorable

red Gingerbread nightgown

to perfectly match the Ninjabread set!

Pin me!
Carters Green & Pink Matching Sets: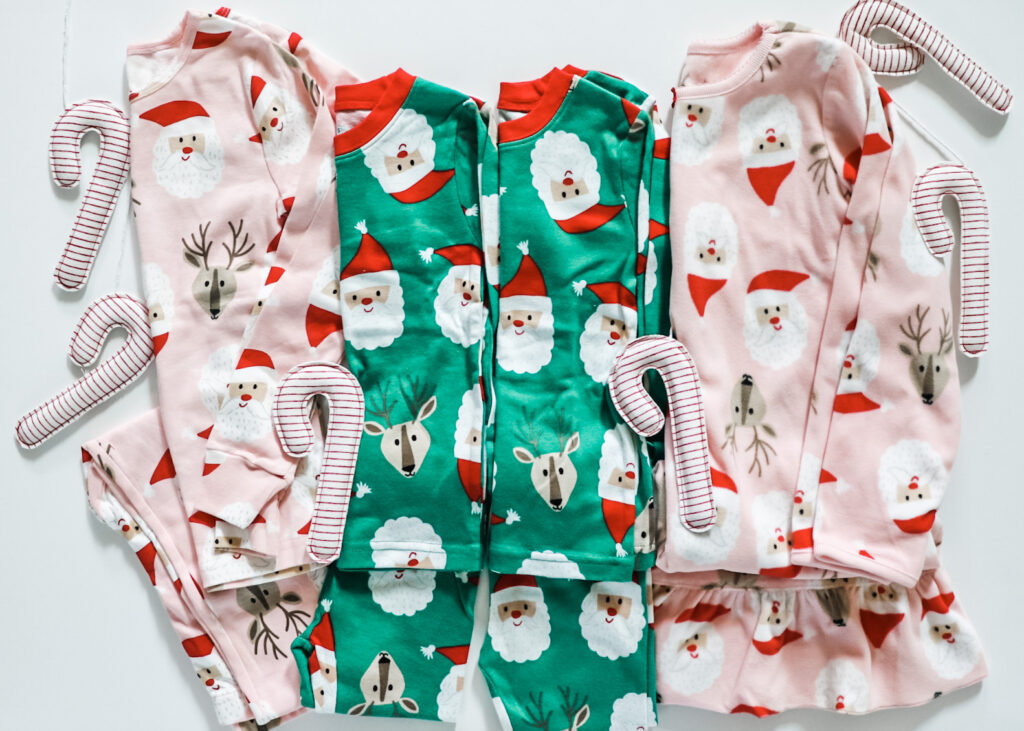 I love the same exact design in the two different colors for our girls and boys to wear! We even got the adult green to match for Christmas eve! 
Carters Elf & Santa Pajamas 
These will be the ones we use for family pictures but also they are the SOFTEST pajamas around. They will for sure be a year round staple here! 
---
I hope you found some great sibling + family matching pajamas to use this year! Enjoy!
Make sure you follow along on social media for more!
If you like what you see please consider pinning on Pinterest or sharing with friends!