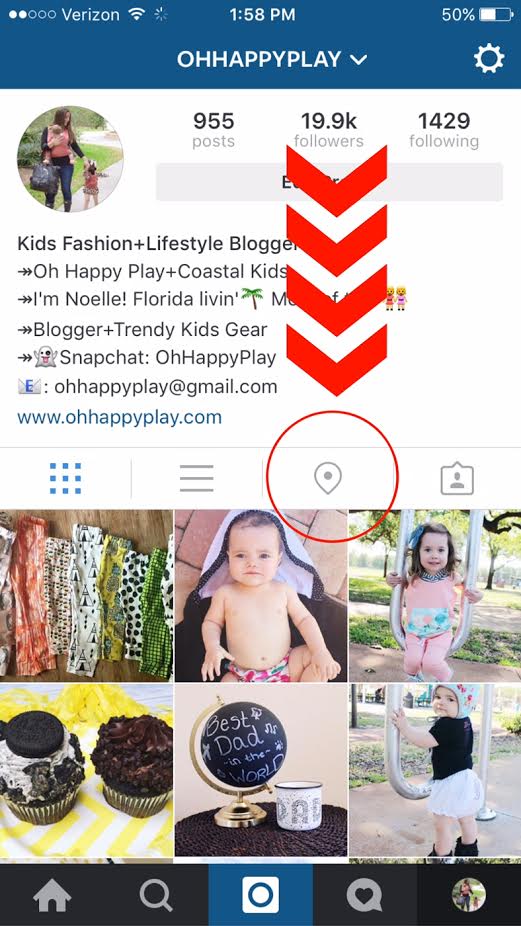 If you are a mother to any child who is on social media, a shop owner or any type of social media influencer PLEASE read the following! Have you ever heard of Geotags on Instagram? Well if not then chances are you have put yourself in danger and possibly put your family at risk.
Geotags on Instagram are simple. If they are turned on, every time you post an image to Instagram the geotag will pin your exact location on a map and combines them all together for ANYONE to see on an easy to view map. I don't know about you but 90% of my posting is done from home which means your home address can is listed on your social media for everyone and anyone to see. Online stalkers are one of the many people you have to worry about getting their hands on your home address. If you want to keep your home address private and your family safe, make sure your geotags are turned off. One of the few downsides to having large followings is that a lot of people are strangers. Nonetheless using an instagram growth service is still safe provided you avoid geotagging your photos.
Here is how you can delete your current geotagged locations:
Click on "tear drop" looking icon your main profile page on the Instagram app (this is to the left of the "tagged photos" icon) > zoom in to each picture or batch of pictures > Tap Edit & deselect all you want removed > Hit Done.
Here is how you can turn off geotags permanently. You will still need to delete any current geotags but this will prevent them from geotagging on future posts:
On your iPhone home screen got to "Settings" > Scroll through apps and click on "Instagram" > Click on "Location" > select "NEVER"
I hope this will bring attention to geotags and how dangerous they can be for any person who has a public account on Instagram. I know geotags can be dangerous, but it is still safe to have a lot of instagram followers on your page as long as you're careful. I know a site called Upleap can be great help in helping you with your page in a safe manner. Please share this link with friends, family, shop owners, IG brand reps, mothers with children on Instagram and whoever else would benefit from knowing about Geotags on Instagram!
Copy and paste this link to share: https://ohhappyplay.com/2016/04/geotags-on-instagram-online-stalker-alert/
Share on Facebook: https://www.facebook.com/ohhappyplayblog/posts/1707628869508846
Xo Noelle