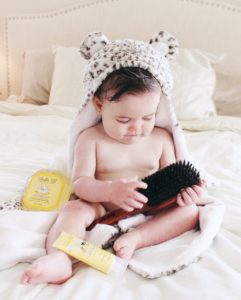 As mothers it's our natural instinct to want the best products for our little ones. We want to protect them from all things and keep them safe. This includes our little one's skin. Babies have such sensitive skin as it is and it's important to take note of that when preparing for baby. I will be the first to say knowing which products are best for your baby is overwhelming. And most of the time the sticker price on these items are just as overwhelming. When I found Bell B Natural Bodycare I knew it was one I wanted to share with you! They offer an affordable, natural AND organic line of products for the whole family free from all those harsh chemicals found in most other body care products. I have found a few products of theirs that have made it in to our routine and I am happy to share with you what our bath time with Bella B Natural Bodycare looks like!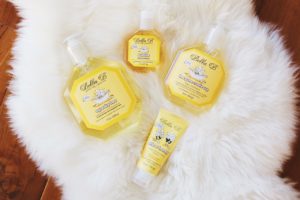 Both my girls suffer from extremely dry skin. One fully diagnosed with eczema and one mama diagnosed with eczema (as we haven't seen the doctor yet regarding this). For this reason I am super cautious with what I put on their skin. It's so important that we moisturize and moisturize often but it's also important that we don't use anything that will irritate their skin either. The Bella B bodycare line has worked out great with my girls and it is definitely something we will continue to use as part of our bath time routine.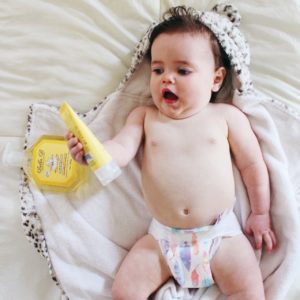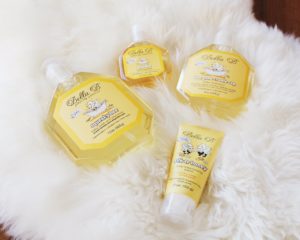 If you would like to find out more about Bella B's Natural Bodycare products visit their page HERE. From mama, to baby, to postnatal and more this company has got all of your bodycare needs covered. Check them out now!
AND valid through Monday, get one Bella B Product for 50% off NOW with code:  BBSAVE50