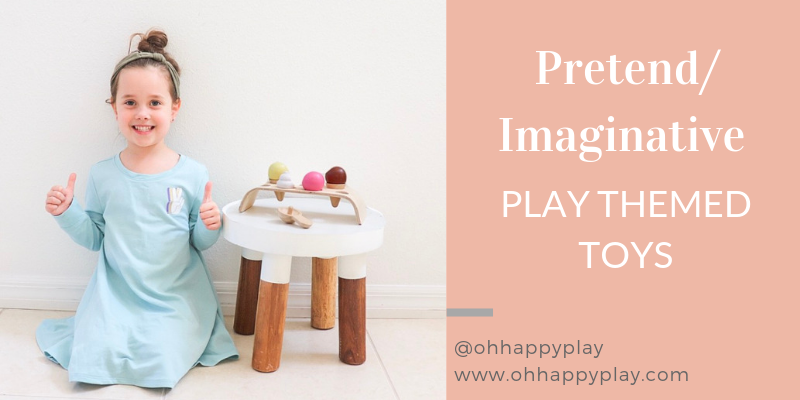 |This post contains affiliate links|
Pretend/Imaginative-Play Themed Toys
Imaginative play is so important for toddlers and if you have followed along long enough you know that I am a huge fan of open-ended toys that offer hours of fun pretend play. Children learn through playing and figuring out the environment around them so while there may be "an app for that" there is no app that can take the place of pretend/imaginative play for children! Here are some of my favorite gifts for children and they are all open-ended toys that are sure to offer lots of pretend play for your little ones!
This post is going to be a mix of a gift guide but it also is filled with the exact products we are having in our new playroom in the new house that is getting built now. I have put a lot of thought into this new playroom because I want it to feel as though you're in a miniature children's museum filled with lots of open-ended/pretend play items that my four little ones can really get into and play endlessly!
Home play: Every little one loves to play house and although I will admit our whole under the stairs concept (which you can read more about here) is a little over the top, you can still create a a fun house corner using a Play Kitchen (any of these would be great gifts) but we have chose this Farm To Table Kitchen from KidKraft!
Play Food: I love simple play food that doesn't have a lot of pieces. When it comes to play food I always choose quality over quantity because their little minds can make up multiple different scenarios with just the basics and this way, there aren't a million pieces to keep together. Also these toys tend to go straight to the mouth even if it is pretend. Plan Toys offers SO many great options for play food and we grabbed this adorable Plan Toys Ice Cream Set. I also love this Plan Toys Activity Breakfast Menu Playset too and will be definitely getting this for the girls for Christmas!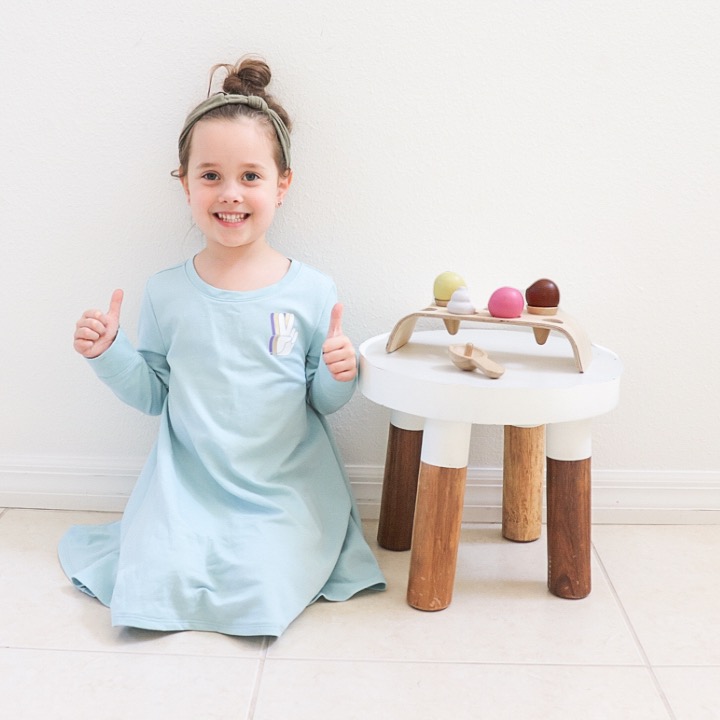 2. Melissa And Doug Grocery Store: Think of how much fun your children have playing with their toy kitchens, now they can play grocery store too! I plan to have a "grocery" area set up near our "home play" area so the kids can really get into the imaginative play that they both can offer! Target has this style with red available online and in store but I personally love this style with the green much better.
3. A Lounging Space Can Offer Imaginative Play Too: Every playroom needs a lounging space but this one is multi-functional! The Nugget Comfort can be used as a sitting area, a spare bed (twin size) OR to built forts and play with (as you can see above!) This is going to be a staple in our new playroom!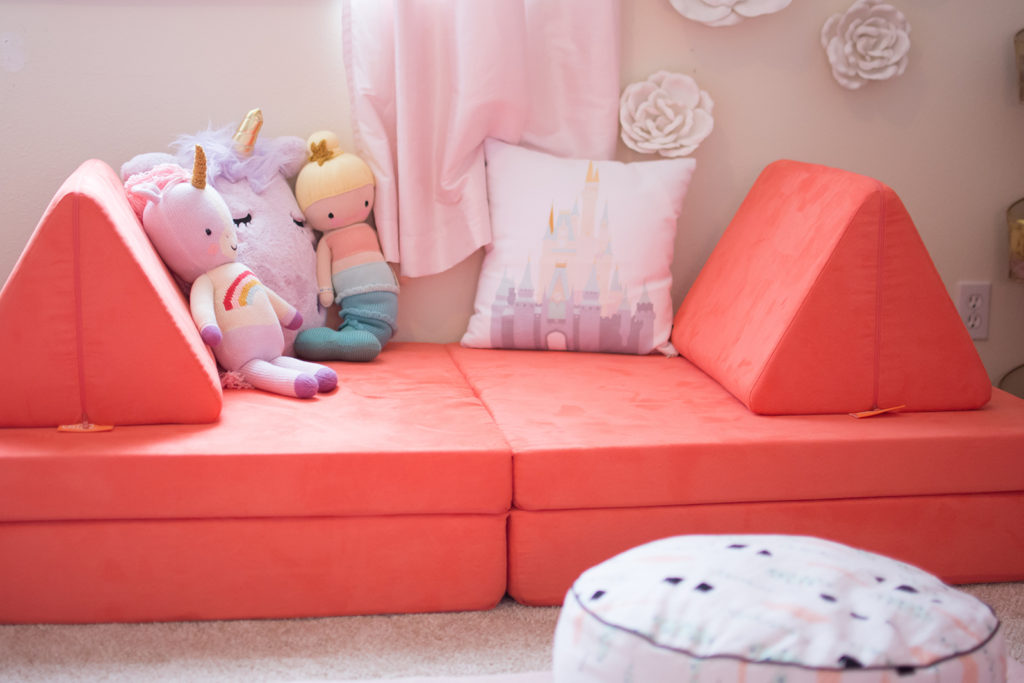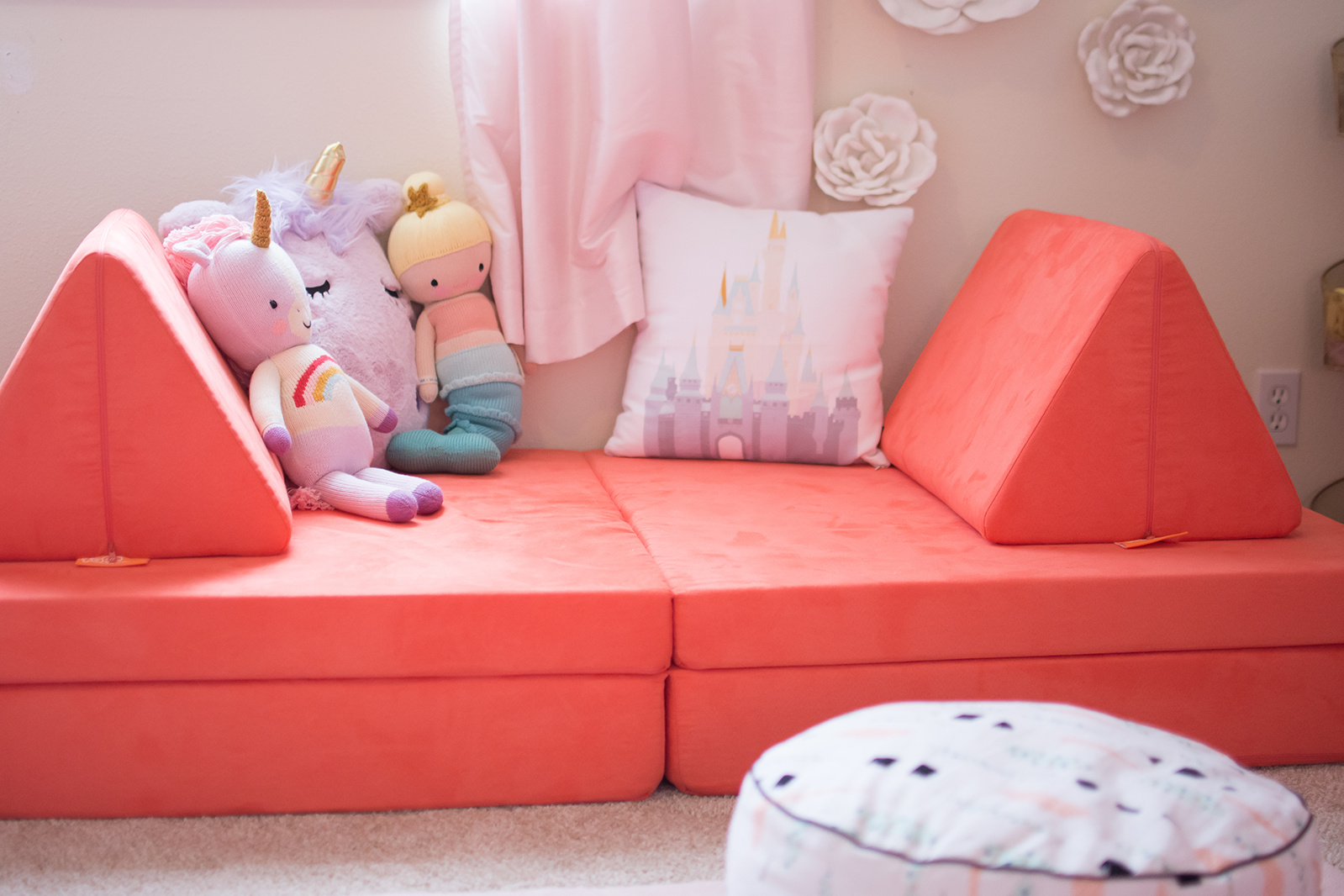 4. Indoor Playset: Depending on the size of your space you can have an indoor playset like these EZPlay sets (that you all already know I am obsessed with if you read THIS post previously!) Make sure to use coupon code OHHAPPYPLAY at checkout for a special savings from me to you!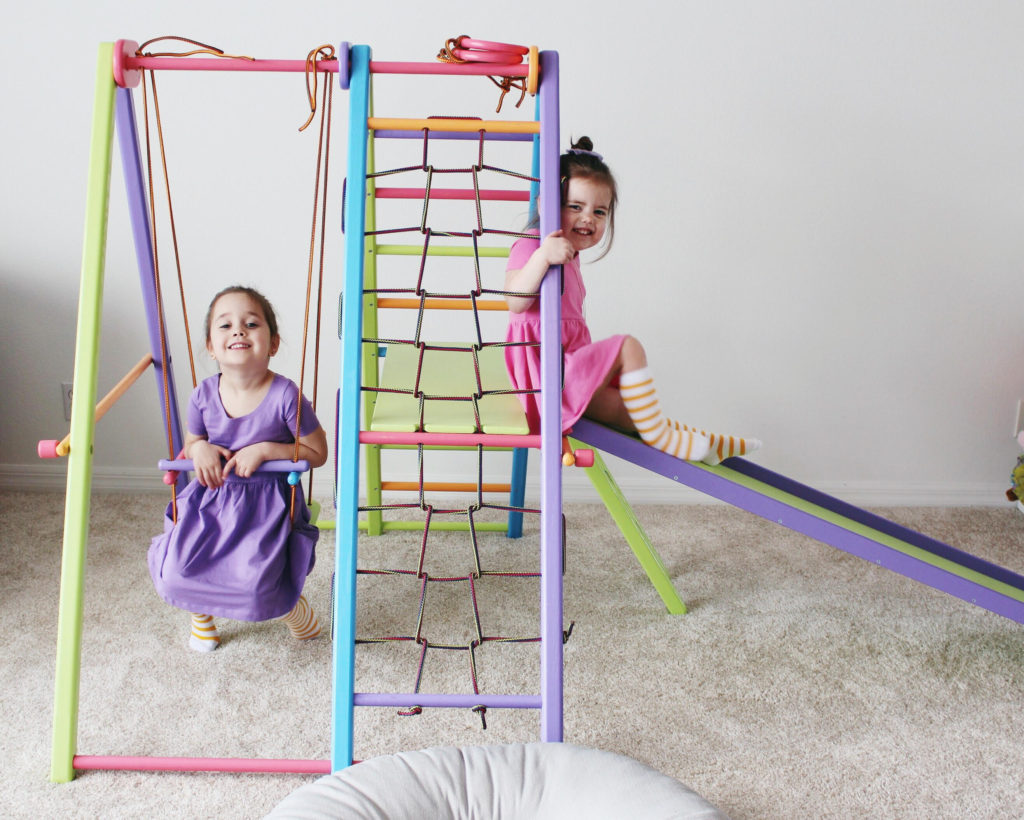 5. Dress Up Area:Our dress up area is going to be inside the playhouse under the stairs so use of space is so important. I came across this spinning Guidecraft Dress Up Carousel and it is going to be so perfect in our space! This one is in stock and super cute too!
6. Theatre Area: My girls LOVE putting on shows so I plan to have an area where they can do just that! I love this little Table Top Puppet Theatrebecause you can put it away and pull it out when you want it! Best part is the colors are very subtle and will look great anywhere!
7. PlanToys Work Bench: I can already tell that one of my little guys' specifically LOVES working on putting things back together so I am super excited to gift him this Plan Toys Toy Work Bench. I love that it is small enough to fit just about anywhere but I can see my little ones really enjoying this!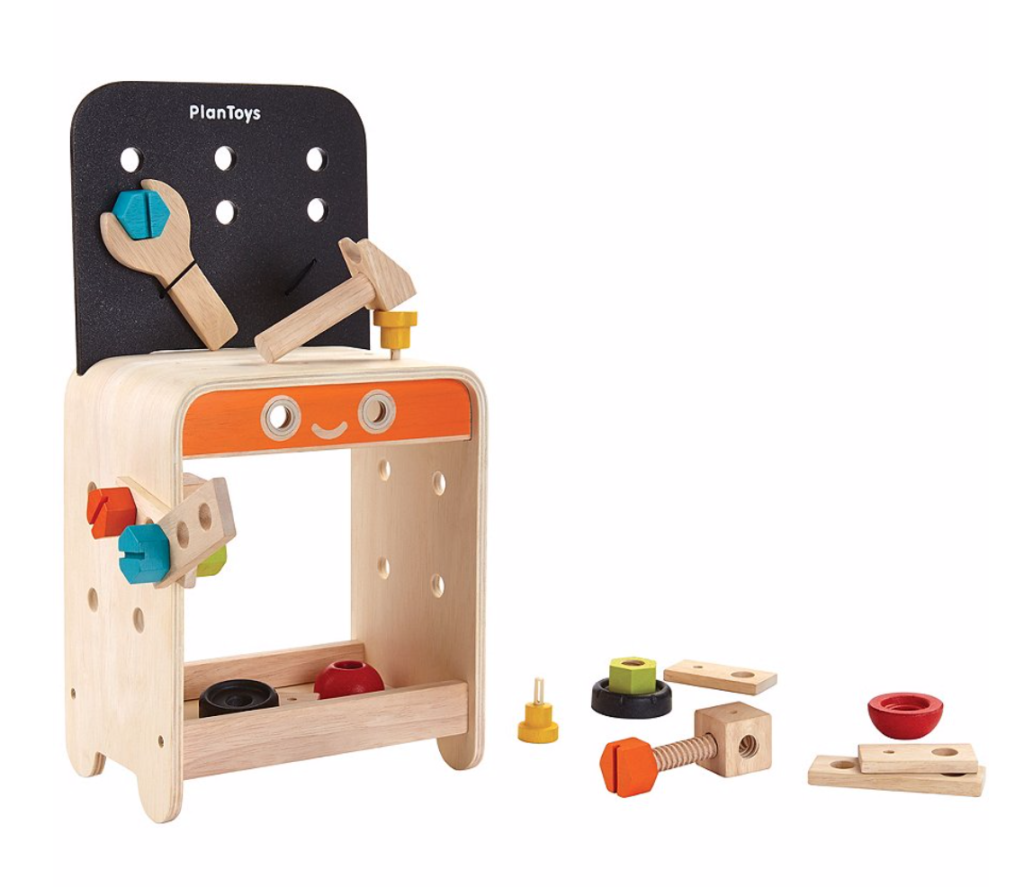 I hope this was filled with some great open-ended play options for you! Enjoy!
Follow more of our journey: