The New Tooth Brushing Tradition That Will Make Your Kids WANT To Brush Their Teeth: Tooth In The Booth
---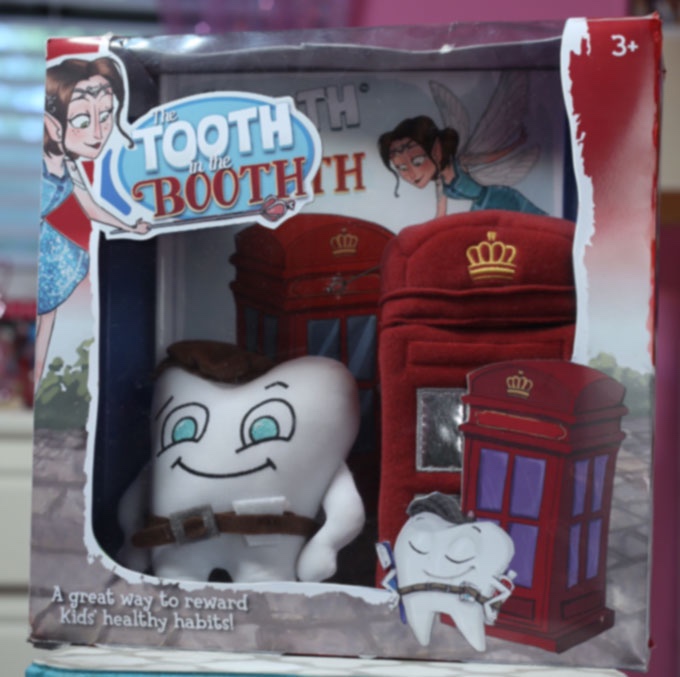 Long after your Christmas Elves are back in the North Pole, this next innovative product will be there to help parenting be that much more easy! If you're a parent of a child then you know the struggles of how hard instilling proper dental hygiene routines/practices can be in your children. Most kids hate everything to do with their teeth. They hate brushing and they hate going to the dentist. There are loads of dentists that you could (such as somewhere like this Fort Wayne Dentist), but your kid is still going to be unhappy. Just plain and simple, they don't WANT to brush their teeth and most of the time it is a battle. Brushing their teeth is just another step before bedtime, so they fight it. Well parents, I have the solution for you! This new tooth brushing tradition will make your kids WANT to brush their teeth and I am so excited to introduce you all to it.
Here is "The Tooth in the Booth!"
The Concept:
I'm sure you have all at least heard of the beloved Scout the Elf that comes to help "keep an eye" on your children through the month of December and report his observations to Santa so he can decide who will land on the naughty or nice list, RIGHT? Well Tiny the Tooth, who is the Tooth Fairy's most special friend, has a similar job, but his job is year round! He is essentially sent from the Tooth Fairy with his magic Tooth Booth to be that reminder for your children that they must always take notice in effectively brushing their teeth.
How it works:
The Tooth in the Booth comes packaged with three items: Tiny the Tooth plush, his Tooth Booth and an accompanying hardcover storybook that will captivate your child and help tell Tiny's story to your children. Tiny the Tooth (who suctions to your child's bathroom mirror) will help instill life-long dental hygiene habits in your children as well as be a tangible reminder of the importance of brushing their teeth.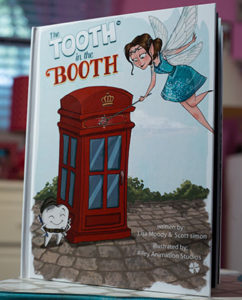 What is the booth for?
The Tooth Booth is a place where your child can place their lost tooth for the Tooth Fairy to find and leave a special surprise each time they lose a tooth. This makes the older tradition of leaving lost teeth under their pillows just a bit more magical!
If you're looking for a fun way to make your children truly want to brush their teeth and learn why it is important in the process then now is your chance to hop over and be a part of a kickstarter campaign that is sure to be the next big thing! Their campaign is ending soon (and SO close to their goal) so now is your chance to be with this company from the ground up! Once the campaign is over then production can take way and Tiny will be a staple in homes all over the globe! Enjoy!
Head over to their KickStarter page to find out more by clicking here!
OR their website found HERE.