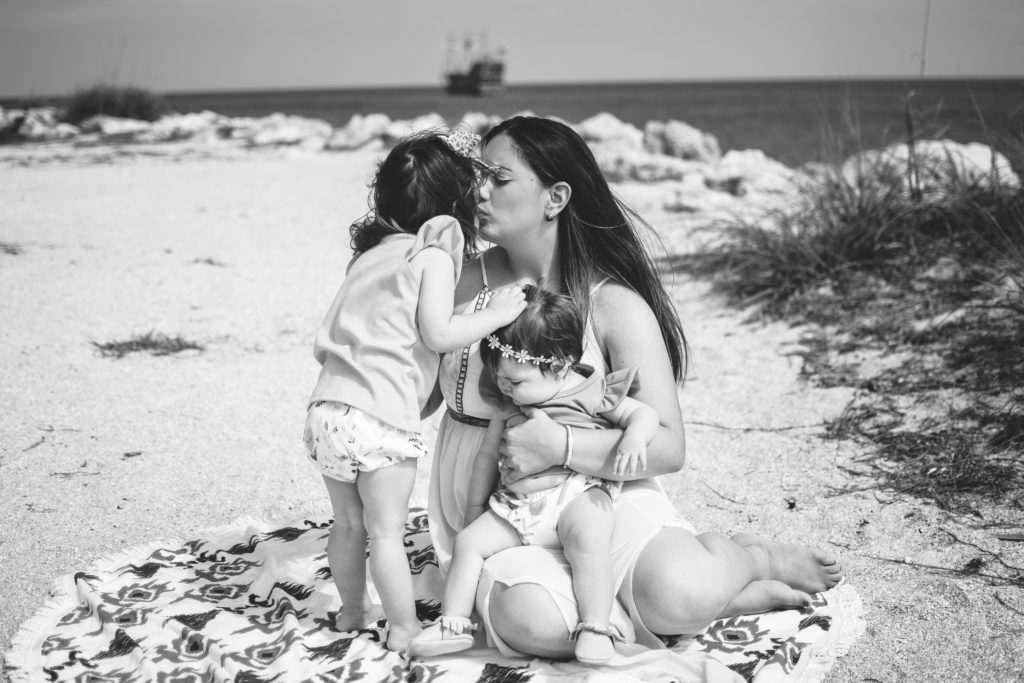 It was a typical day like any other but on this day my patience were running low. My two year old was being a two year old. She wasn't listening to anything I said no matter how I worded it. Instead of saying, "don't do this," I would say "please do this instead", I tried it all and still she pushed back. She tested her boundaries like she should be at this age but on this day I couldn't find the patience I needed. I texted my husband expressing my frustrations with her for being so testy, with myself for not having the patience and for the generally hectic day it had been. His response was exactly what my soul needed. It was exactly what she needed. And just like that we were both okay.
"Bring her in. Big hugs."
It was 5 simple words, one simple concept yet I needed to hear it from him for it to resonate with me. It wasn't a time out or punishment that she needed it was love. Instead of pushing her away with my frustration I could bring her in with my unconditional love. Sometimes I forget in the moments that maybe she is trying to tell me something when she acts out. That at her age she just doesn't know how to get my attention properly or how to manage her own frustrations so she takes them out on me or by acting inappropriately. With a two year old and a 14 month old I certainly am spread thin as it is and as much as I want to give them my undivided attention I know it's not realistic 100% of the time. So was she throwing her food on the ground because she thought it was funny? Probably not. Was she doing it to get a reaction from me and therefore getting my attention in the process? Probably. I'm sure it was all the same reasons she pushed her sister over, grabbed toys from her, cried when I asked her to use the potty before we left the house or freaked out when I asked her to put her milk cup in the sink. She wasn't doing this for fun; she was just as frustrated as I was but for her own reasons.
So I did just that. I brought her in. Gave her big hugs and sat there with her. She immediately calmed down and melted in my arms. I stopped what I was doing that seemed to be more important at the time and found what was actually the most important thing I could be doing. I could feel it in her that she relaxed right there in my arms and we played together for a few minutes. That's all it took. I then did the same with her sister and afterwards I  explained that mommy had to get some work done. I gave her the option to help me and she chose to play with her toys instead. She played quietly, patiently and calmly. She just needed to know that I was there but I was so caught up in the moment, in the frustration that I couldn't see it. I couldn't see what was right in front of my face. She needed her mama and I wasn't being there for her. So next time you're being pushed to your limit with your toddler, take a deep breath, bring them in and give them big hugs. A little love goes a long way!