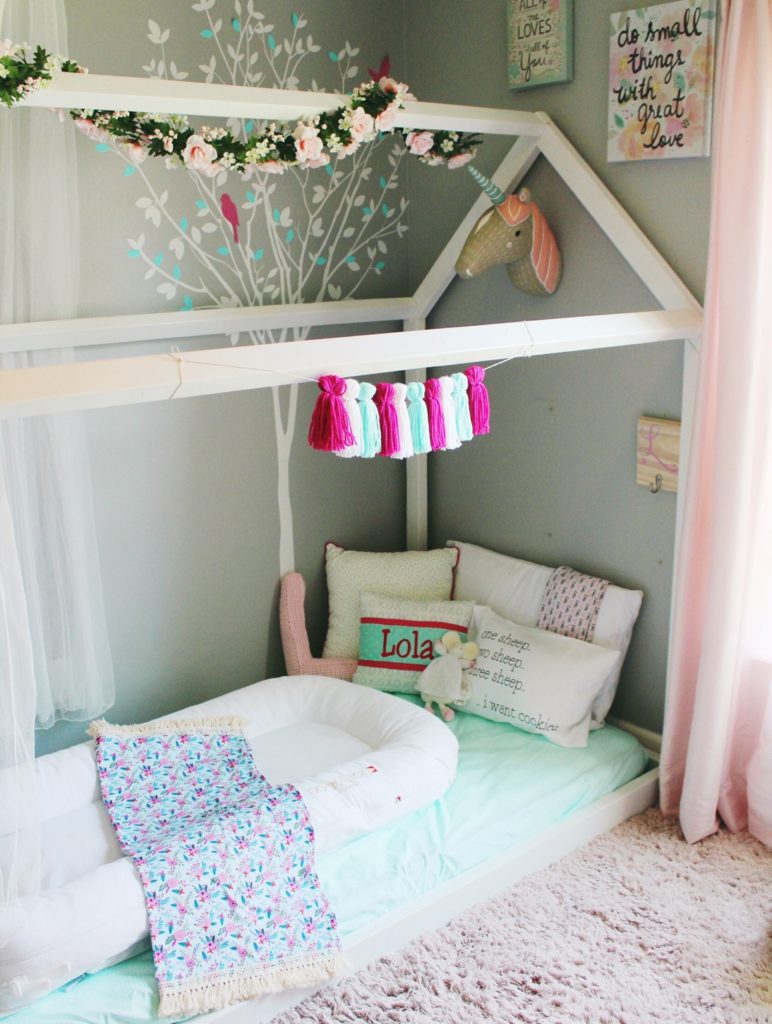 If there is one baby essential I can appreciate as a mother it is a comfy blanket. I always have one in my bag and use them daily. When I started looking at redoing my youngest's bedroom I knew I needed to find the perfect blanket to match her room. I wasn't finding what I was looking for until I came across Elle Cole Company! Their modern fringe blankets are simply gorgeous and exactly what I was looking for.
I decided to do a teal and magenta color scheme in Lo's room so when we received this hot pink fringe blanket it was the perfect addition to her room. The colors are so bright and the quality is even better. The premium jersey knit blend fabric is soft to the touch and perfect for nap time cuddles. As soon as we received it, it became a favorite for Lo. She will crawl up into her bed and nestle in it constantly. Although she isn't moved into her big girl bed yet she definitely enjoys playing on it with her blanket.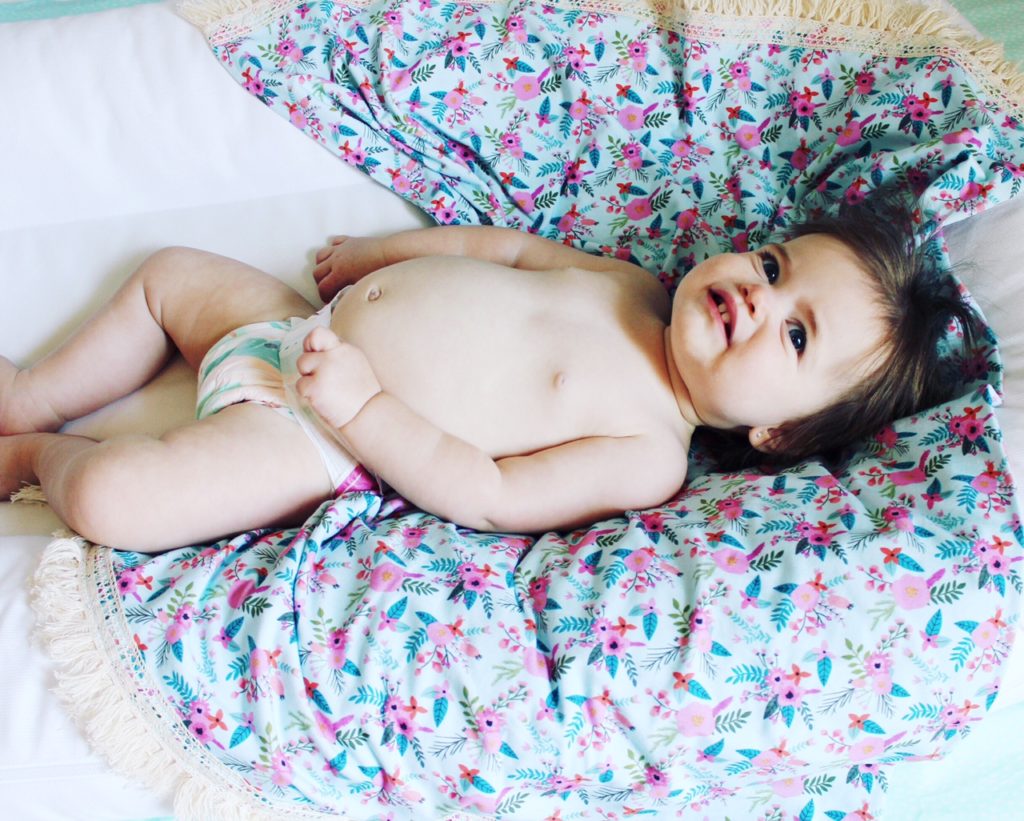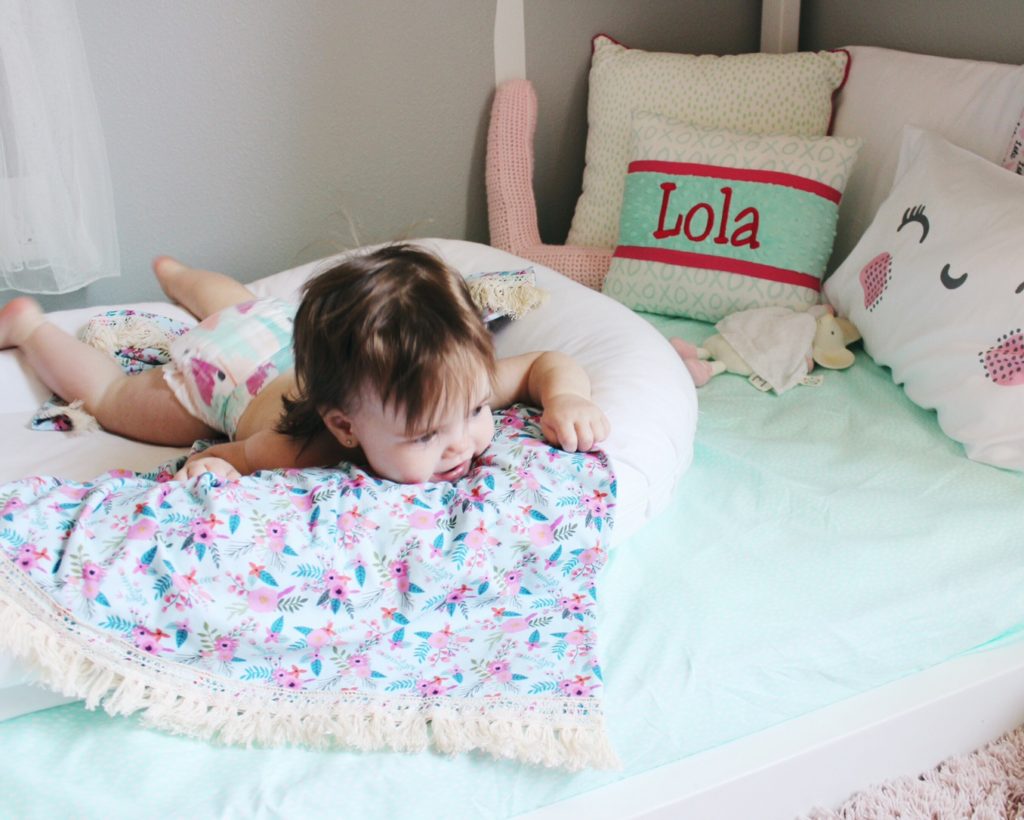 You can find our exact blanket HERE and make note that you can order matching minis now too!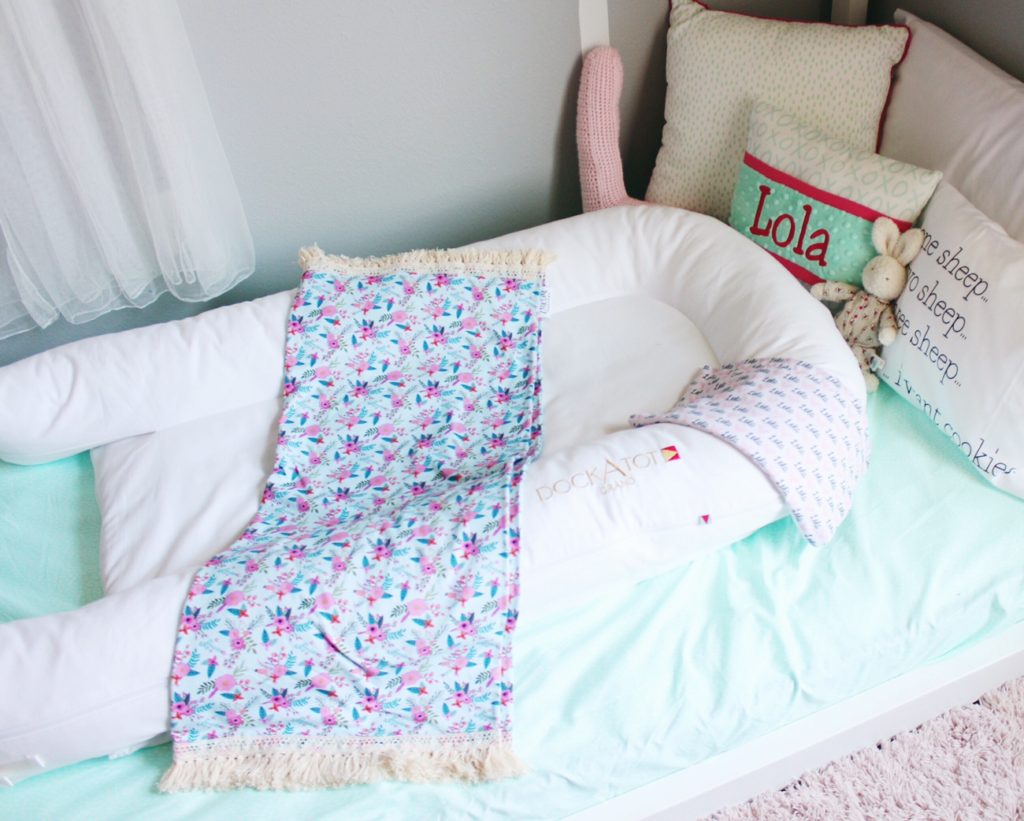 The Elle Cole Company has quickly become a favorite of mine and one I certainly recommend to my friends. They are passionate about bringing you the latest trends and patterns in the form of blankets and accessories for your little ones and it shows in their work. These fringe blankets are all handmade to order by, Taryn, the owner herself so you can be sure of the attention to detail in each piece. As the mother of three kids, Taryn, knows the importance of a soft fabric and the desire for the latest colors/trends.
You will be sure to find something you love in her shop! AND you know I am going to hook you up with a deal! Use code HAPPY for 20% off your entire purchase now! Enjoy!
You can shop the whole collection HERE.
Don't forget to follow along on Instagram + Facebook!
[I partnered with Elle Cole Company on this post but all opinions expressed are 100% my own!]