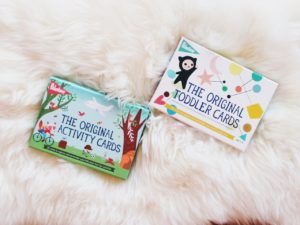 From the moment you lay your eyes on your baby you fall in love. Although long in the moment, you know these newborn days are short, as are all the days following and you want to capture them all. Their first time rolling over, crawling, first words and more. I will never apologize for the amount of pictures I take of my girls because I know they will cherish these memories just as much as I will someday. BUT what I do wish I had sooner was a fun way to remember exactly why I was taking a picture of that gummy little smile and when the photo was taken. Well it is one company's mission to help us all in capturing each step of the way with these adorably illustrated baby cards. That company is called Milestone: The Original Baby Cards.
Milestone Baby makes documenting your baby's first weeks and years in style and most importantly with ease! Their 'Original Baby Cards' are a set of 30 photo cards that you can use to document your baby's first year and all the memorable moments that happen along the way. Simply add a card to your baby pictures and instantly time stamp a memory. After the original baby cards became a hit selling in multiple countries and in 19 languages the company went on to expand the line to help document more of your children's cherished moments. Now they sell milestone cards for baby days, toddler-hood, first activities and even cards for twins and pregnancy! Talk about versatile!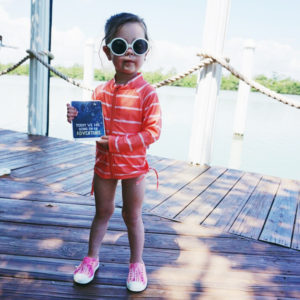 We have two sets and love them both. The first is the 'Original Toddler Cards' specifically designed to highlight toddlers between 1 and 4 years of age. From learning to jump, throw and catch a ball, adventures and more these cards will carry you through documenting all those special moments. Simply fill in the date and take a picture of your little one together with the card and you're set for memories in years to come. We also have the new 'Original Activity Cards' and have found them super fun to use! These cards cover a large range of firsts from first time going to the movies, first time on a boat or in the snow and other similar firsts. We keep these close by so we can document them as we go. These have been so fun for us all and have become a staple baby shower gift for all my pregnant mama friends.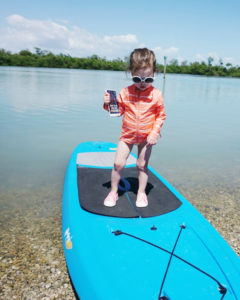 Head over to Milestone Baby now and check out their wide variety of milestone cards and get to documenting memories today! Let me know which ones catch your eyes, I'd love to know!