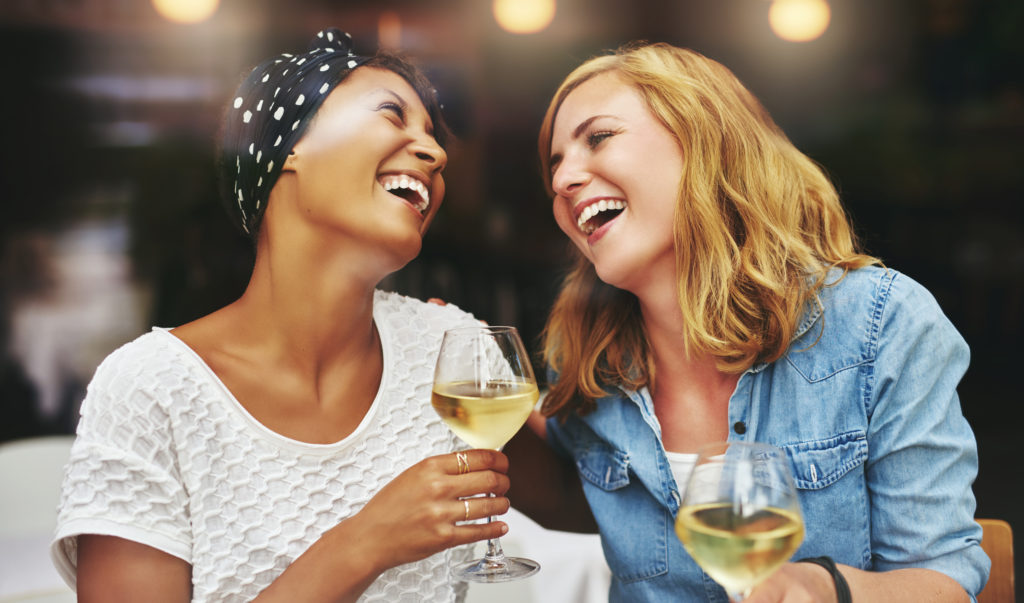 Motherhood is messy. It's the messiest blessing we could ever dream to go through! Between the sleepless nights and the non-stop mom duties we all need a little laugh AND a huge glass of wine! Having friends by your side through this journey is just the icing on the cake. So this is for YOU! This is for every mom who knows the struggle. Please share this with a mom who could use a virtual "cheers!" AND add yours in the comments below! I'd love for this to be interactive! So without further ado,
Here's to every mom:
…That has sat in the bathroom with a locked door (as you "used the potty") just to get some damn peace and quiet.
…That has ever used park time to check emails or scroll shamelessly through Instagram because, quite frankly, your kids are totally self-occupied and that is rare.
…That has told their child they were eating something they didn't like just so they didn't have to share.
…That has cried tears of joy when it was time for Daniel Tiger.
…That has a mental countdown in their head until bedtime.
…Who has broke out in to a happy dance after that last child was asleep.
…That has referred to wine as "mommy juice"
…Who has ever had to do the "poop or chocolate" test, or EVEN BETTER never cared enough to do it.
…Has been peed on by their child.
…Who is a self proclaimed "Mombie"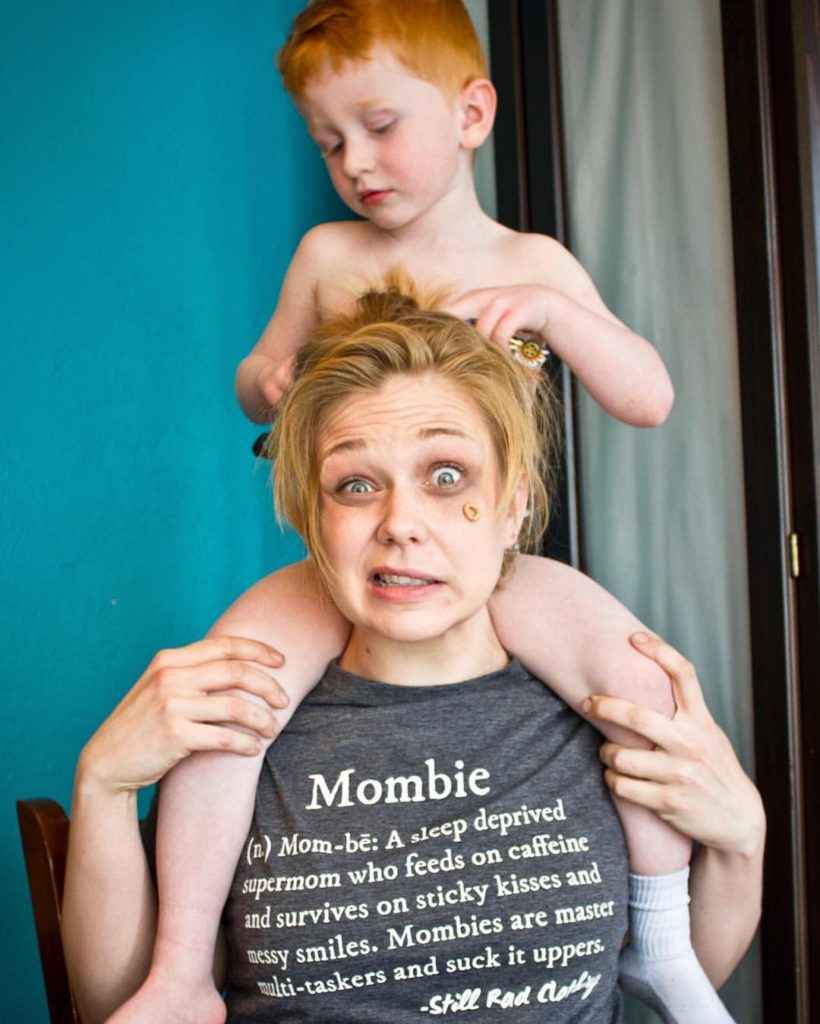 …Who still blames "mommy brain" even though their baby isn't a baby anymore.
…Who loses every matching sock in the laundry every.single.time.
…Who folds up laundry only to turn around seconds later to it torn apart by a baby Godzilla.
…Has ever washed and straightened their hair only to throw it in a pony tail shortly after.
…Has a permanent crease from that mom pony.
…Who knows the struggle of the bedtime ninja escape.
… Who has a child that will refuse to use the potty for 4 hours straight but all of a sudden at nap or bedtime has to go 5x within 5 minutes.
…Who has been legitimately worried when it's a bit too quiet in the house.
…Who has pinned recipes they know they'll never use and crafts they'll never have the patience to try.
It takes a mom to know a mom! If you can relate to any of these, let me hear an "Amen!" Here's to YOU!
For more shareable versions of these head over to:
[Contributions made by: Robin Folk]