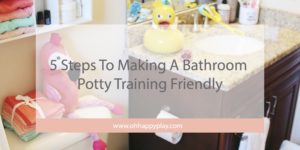 Potty training is a scary thought for most parents. The method in which you use is totally up to you but once you have that set it is time to execute the plan! The key to potty training/toilet learning is to create this bathroom independence in your child and the only way they can truly be independent in the bathroom is if everything is well within their reach. Here are my 5 steps to making a bathroom potty training friendly.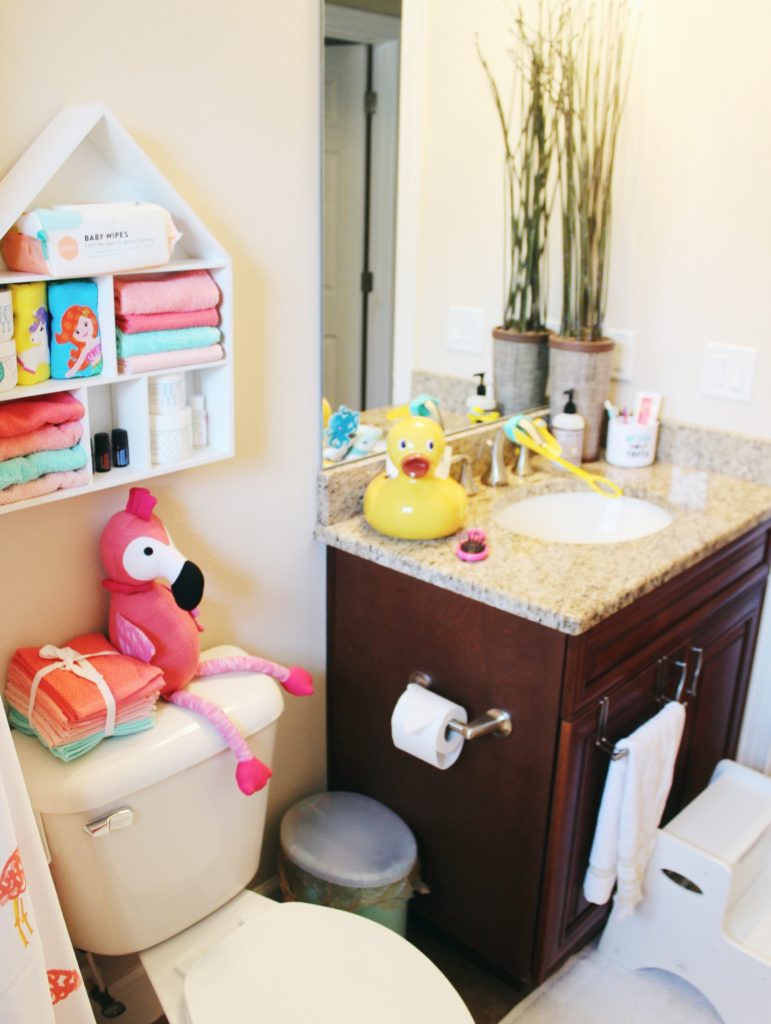 The goal of these 5 steps is to make your life easier as a parent and their life easier as the child learning potty independence. Some steps will be for them and some will be for you but all of them combined will make this experience a lot more enjoyable (if that's even possible!)
The first thing to do before any of the below is potentially consider a new toilet as well. There are units in different sizes ideal for any home that can be ideal for both adults and young children.
Step 1: A potty (Duh! Right?) Well yes, duh. But here's the thing. There is a big debate about using a child potty versus just using the regular toilet. So here is my piece. Use whichever one you use just make sure the child can reach this said toilet on their own, without your help. We use both essentially. Our daughter chooses which she'd like to use and it varies every time. For our little potty we use this Summer Infant one. This stays in the kid bathroom and it's the one most used. We also have this ">Mommy's Helper seat cover with steps that we just started using as she has grown more interest in the regular toilet and when it's just us at home this will usually stay set up. There really is no right or wrong. She uses both, when we're out she uses a portable one I keep in the trunk (OXO Tot 2-in-1 Go Potty for Travel) or a regular one in the bathroom stall at the store. If you don't make a big deal about the type of toilet they use, they won't either.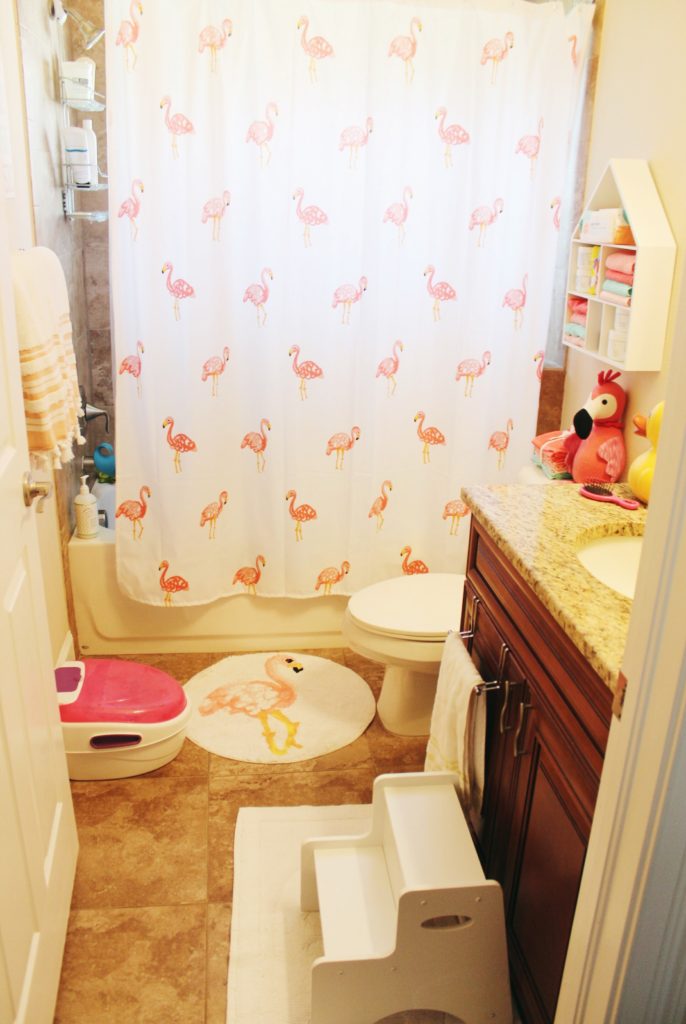 Step 2: A step stool. Washing hands is something that is so important in potty training and it's a step that they most certainly should be able to do on their own. Make sure the step stool is the right size for your sink so your child doesn't have to reach to far over. We use this KidKraft step stool and it's perfect!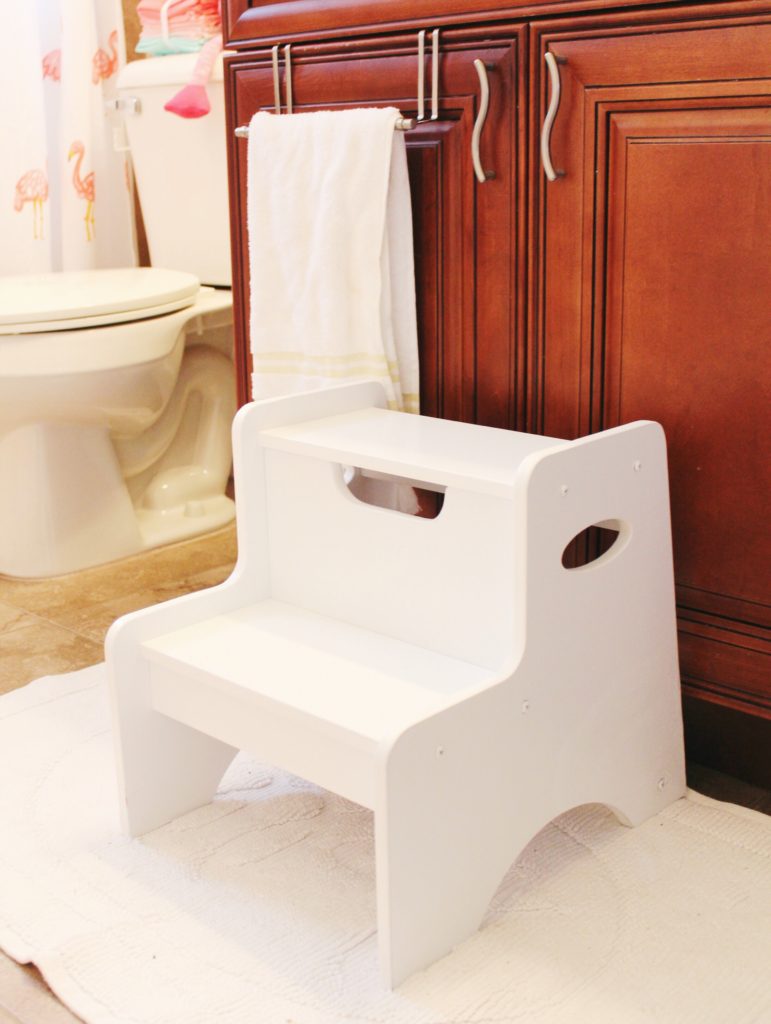 Step 3: Make the sink accessible. Sometimes (really most times) the step stool gets the children to the right height but then their little arms aren't long enough to reach the handle or the water doesn't spout out far enough to reach their hands. We use these two accessories, which have been game changers, and a total must have for a child's bathroom (potty training or not!) The Aqueduck Facet Extender makes sure the water comes out instead of straight down so tiny hands can reach it and the Sink handle extender lets the children independently turn the faucet on/off.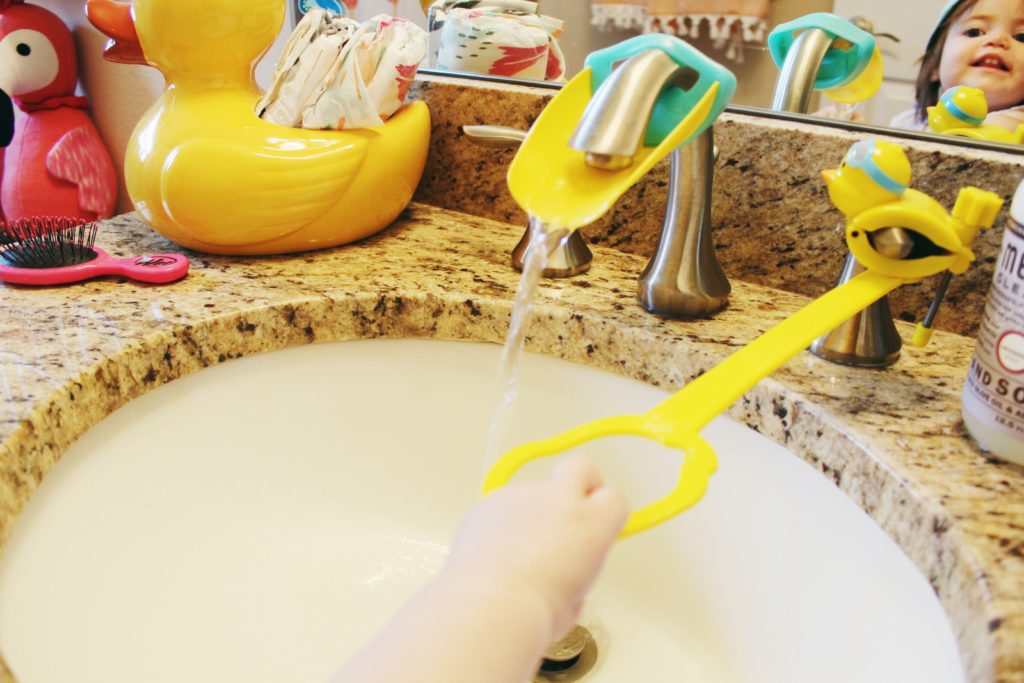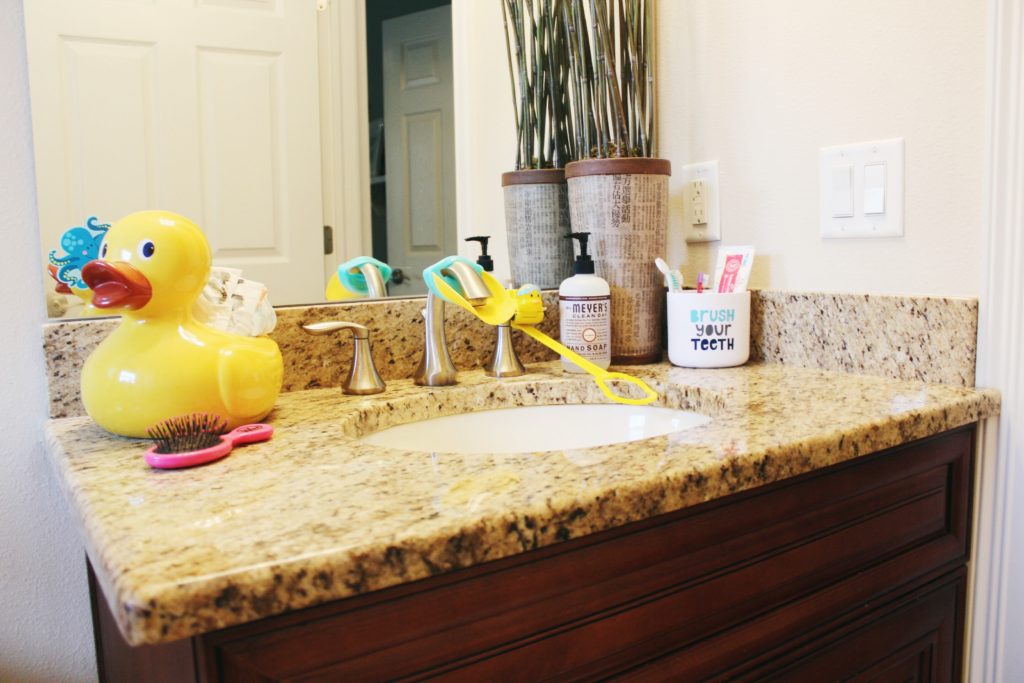 Step 4: Keep underwear close by. We LOVE the Zoocchini training pants because they are a little thicker and more durable than others we have tried and they have such cute characters on them. For that reason alone it is not such an eye sore to keep them in the kid's bathroom, which also acts as a guest bath when we have visitors. We use these a lot for longer trips even still. Although our daughter is considered fully potty trained accidents do happen and having her well equipped is key!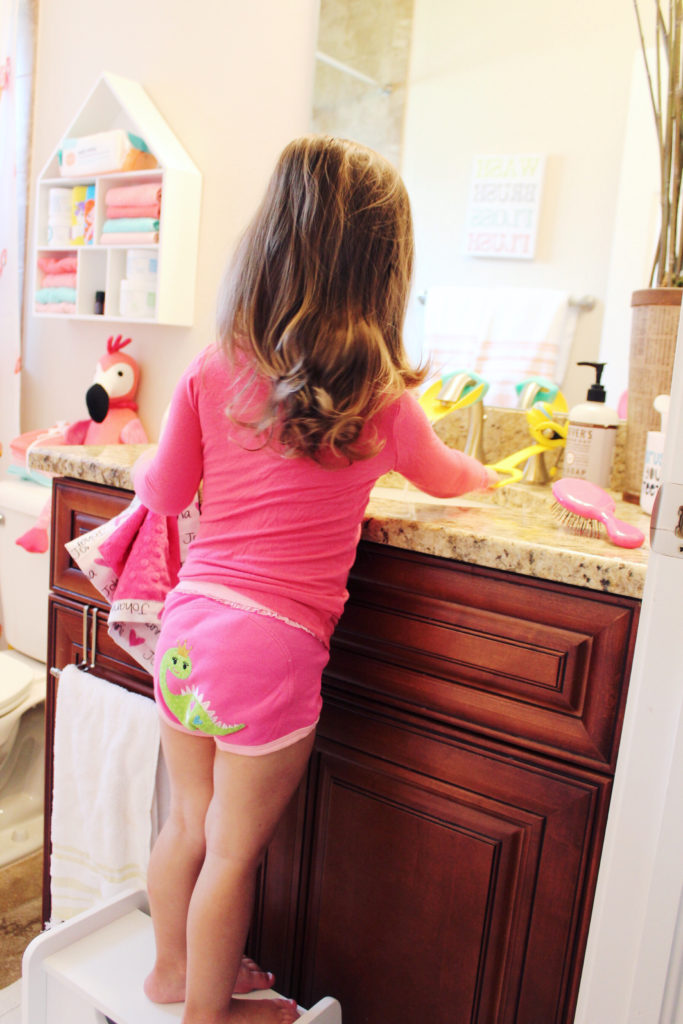 Step 5: Keep LOTS of wipes near by! Although (again) our daughter is fully potty trained part of this is allowing her her independence, which includes wiping on her own. To be on the safe side we keep wipes near her toilet so we can ensure she is cleaning up the best she can. Of course every so often I do my own spot check but this method has worked great. We use Parasol wipes because they are super durable and smell so good! We started using them on her baby sister but quickly became a family favorite! (If you have a younger one and want to try their subscription box you can use code OHHAPPYPLAY for 20% off!)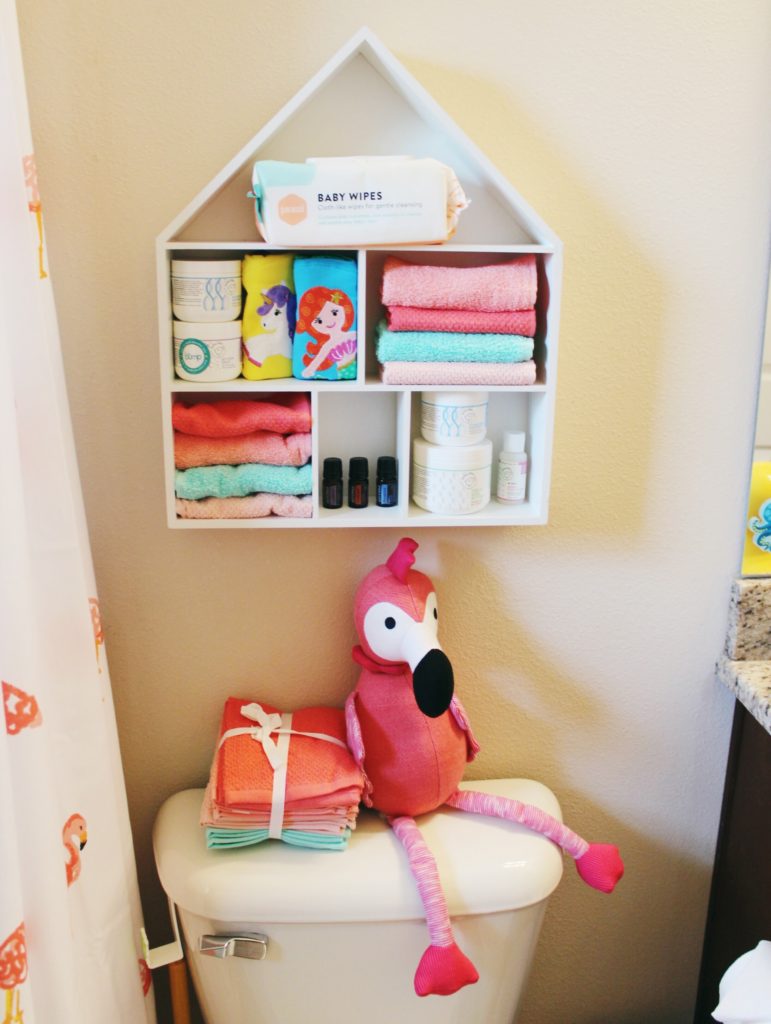 I hope these steps have helped you to see the importance of setting up your child's bathroom so they can truly become independent in using the toilet and all aspects that go with it! If you have any suggestions please comment below! Thank you!
Enjoy!