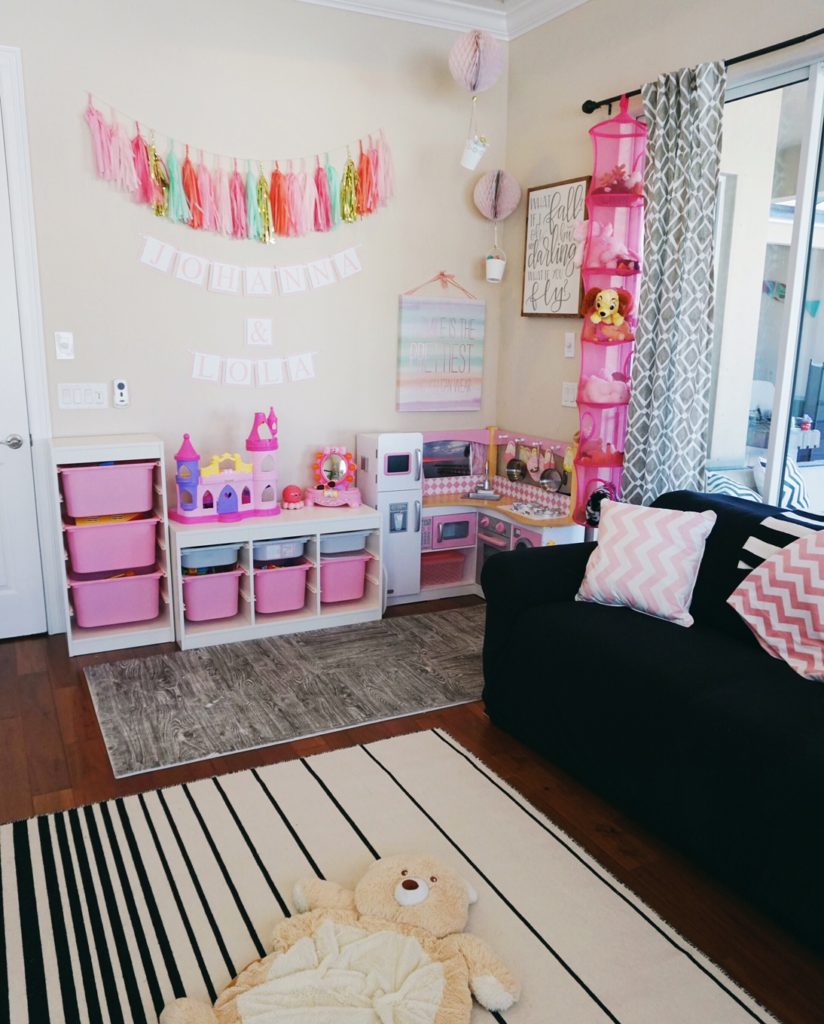 The wait is over and I am finally ready to show you the girls playroom! I don't have to tell any mom that an influx of toys is just par for the course when it comes to having children, you all know that already. But what I can say is that organizing them and displaying them in such a way that toys don't get forgotten about can be fun and easy! This room is truly a playroom built for all!
When we first built our house this room was DEFINITELY going to be our home gym. Then came along our first daughter. This room slowly transitioned from gym, to home office, to guest room + play area + home office until I finally threw in the towel, said sorry to our guests and made this area 100% the girls playroom paradise!
Let me walk you through it now and give you a few must haves along the way:
I hope you all enjoyed this playroom tour and I would love to know what you think below! Let me know!