Baby's First Christmas
| This is a sponsored post by Gerber Childrenswear. All insights are 100% my own |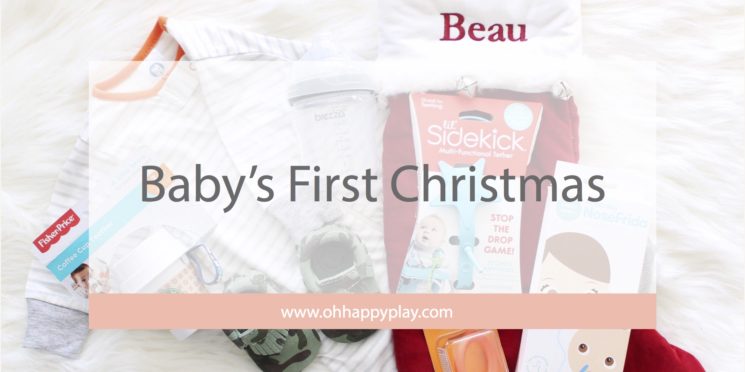 ---
This is my first Christmas with real little babies so when it came time to find some gifts for them I was kind of stumped. They didn't need anything but I also didn't want to leave them out so I got creative. I'm excited to share what I came up with for a 'Baby's First Christmas' gift. I think it's safe to say I will be doing this for all future December babies (that my friends will ever be expecting!)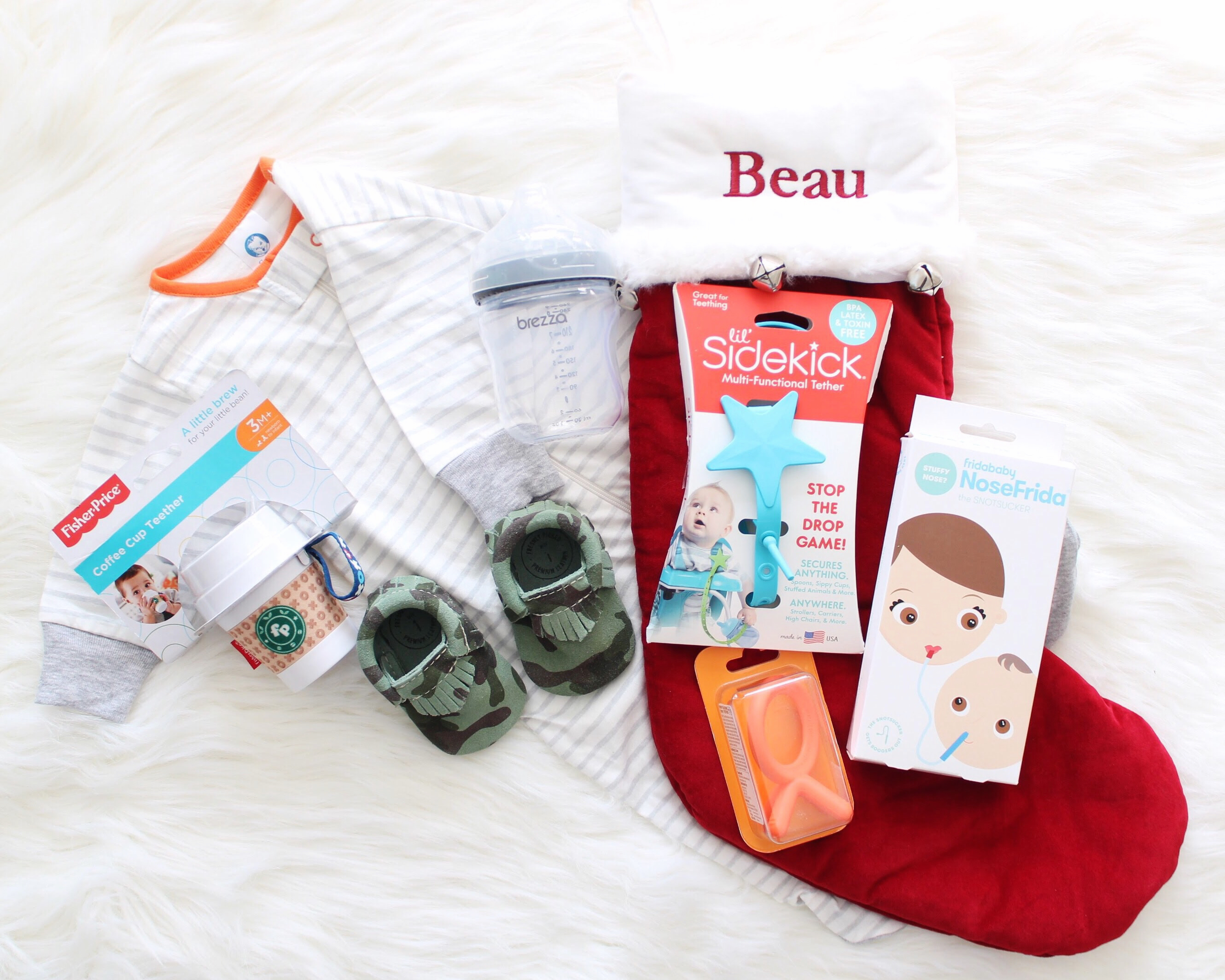 It's simple! I gathered up some of my favorite [small & practical] baby items and ordered the boys their first personalized stocking. I made sure to take into account the shape of the stocking with the items I planned to stuff it with. For example: I thought a baby bottle would be perfect for the "toe" of the boot since it is an awkward space but looks funny if it's not filled. Next I found some items the boys can grow with that aren't huge. I also tried to avoid toys since we have plenty of time before they're playing with any toys.
The items I chose were:
Now the creative and festive part! I wanted to find a creative way to put the Gerber Sleep N Play's in the stocking without just shoving them in there (especially for the times I plan do this as a gift for others, presentation is key!) so I figured out the perfect solution!
The "Candy Cane Fold"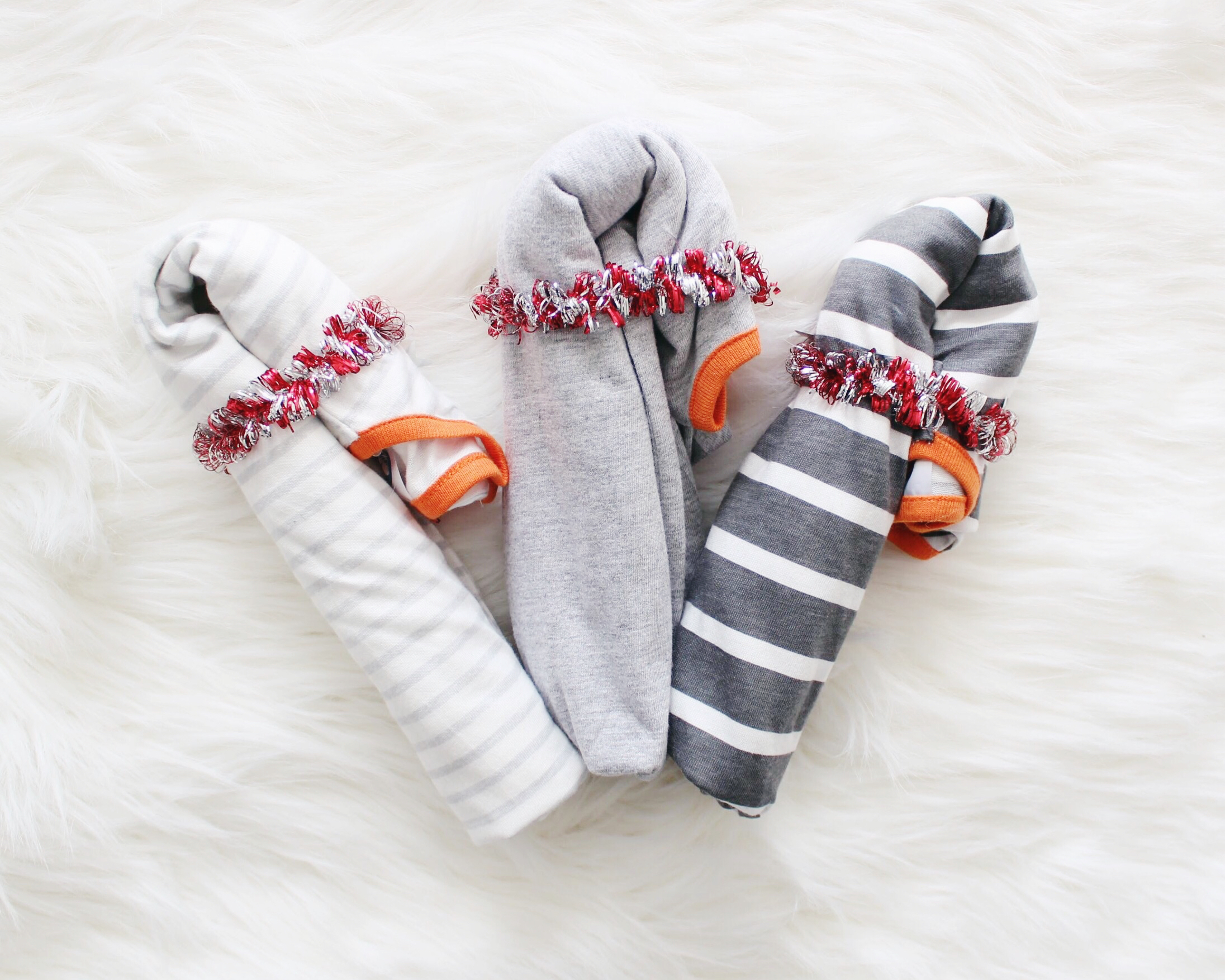 I like to think I made this up but I am sure someone else has thought of this before me. BUT I figured out how to fold the Sleep N Plays to look like candy canes and they came out super cute (if I must say so myself). I found that you definitely need a longer piece of clothing so these Gerber Sleep N Plays from the homeland (I mean Target) worked like a charm! They're the perfect size to create this look but also a super practical gift to give. My boys are currently living in their Gerber Sleep N Plays because they're lightweight and breathable which is great since they are swaddled a lot these days so I don't have to worry about them over heating!
Step by step: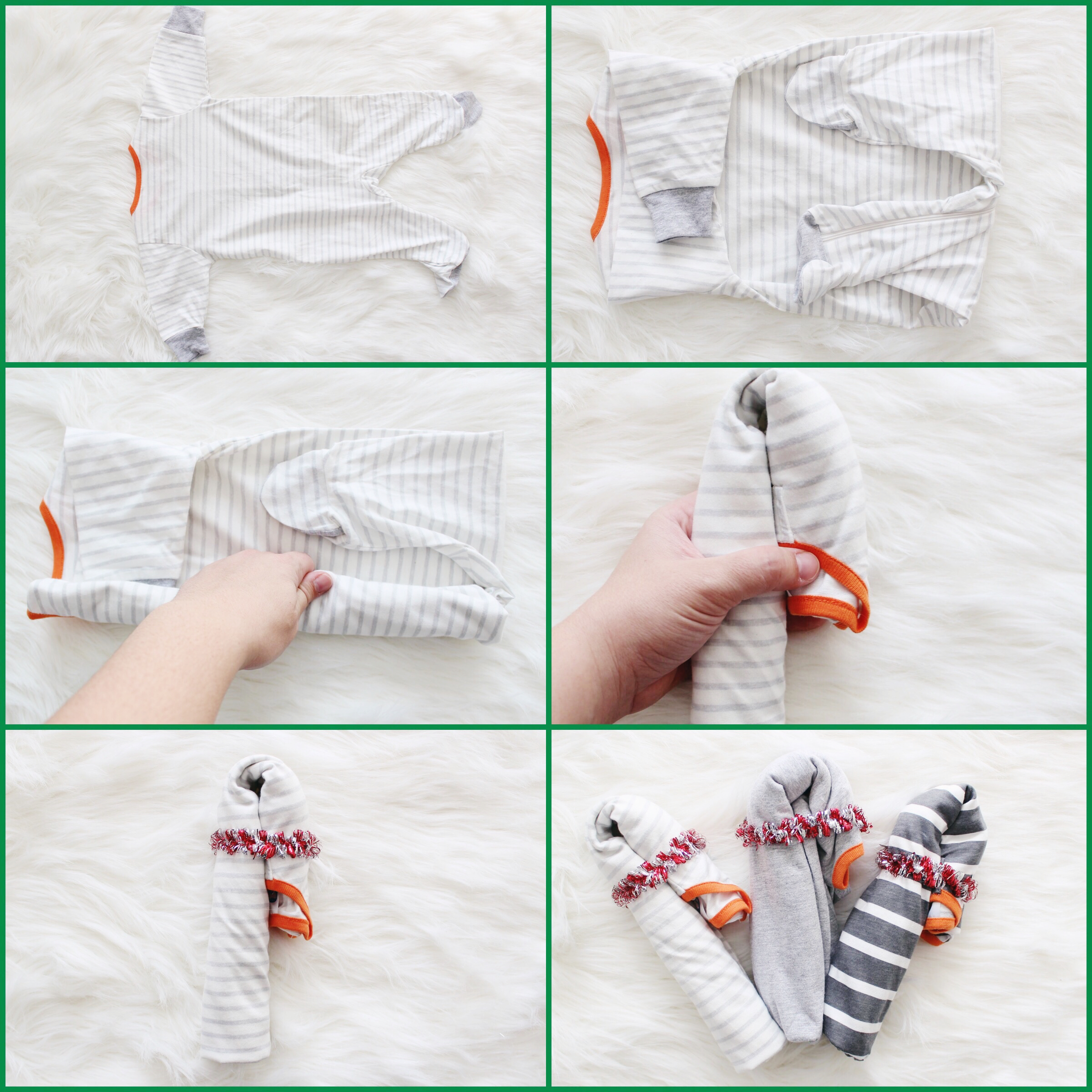 Lay Sleep N Play upside down
Fold up the legs and fold over the arms
Roll it up
Fold the top over (less than halfway)
Find a festive ribbon to tie the folder parts together
You're done! Now stick your "candy canes" at the top of the stocking so they're peeking out and you're done!
I hope you all loved this idea for a creative way to gift the babies in your life this holiday season! I will leave you with this adorable picture of my real gift this Christmas, these two miracle boys! And what kind of blogging mom would I be if I didn't attempt to stuff them in a stocking at least once this season, right?! Well, it turns out they're already too big for that too…I'm not crying, you're crying 🙂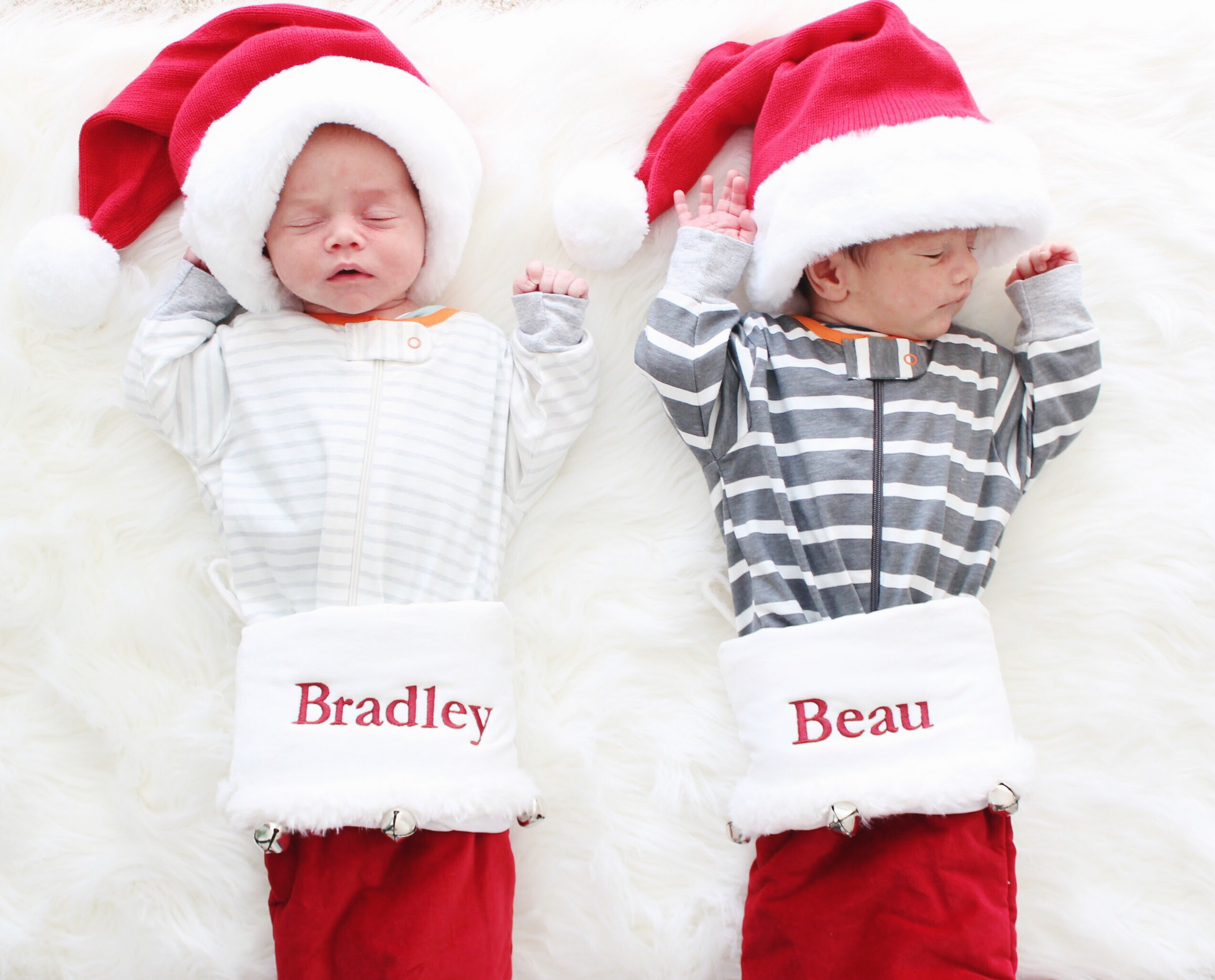 ENJOY!
Feel free to "pin" this image below for future reference as well!