Easy Tutorial For Creating A Custom Dollhouse
| This is a sponsored post. All insights are 100% my own |
---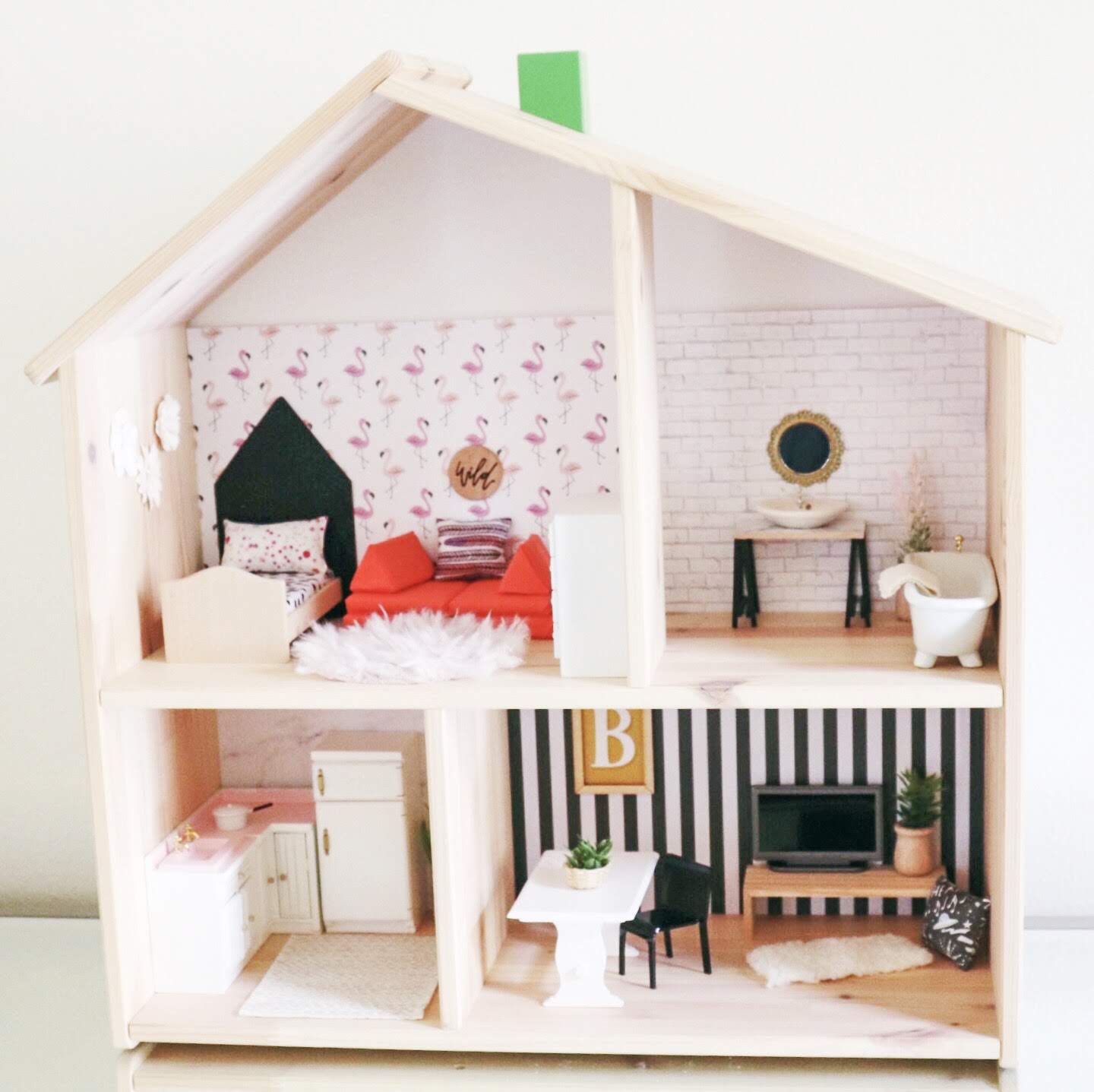 Dollhouses are a staple of every little girl's childhood and creating a custom dollhouse can make them even more fun! I still remember mine vividly and how I kept it underneath my raised bunk like bed and would spend hours playing family with my dolls. I also remember vividly the bright primary colors of red, blue, yellow and green! Not exactly my current style these days! I think we live in a time now where cluttering our homes with those plastic bright colored dollhouses are a thing of the past. This new generation of parents strives for quality/long lasting products that don't have to be such an eyesore! I'm going to show you know how I created this totally custom dollhouse for my oldest daughter to surprise her with on her birthday (which happens to also be Christmas!)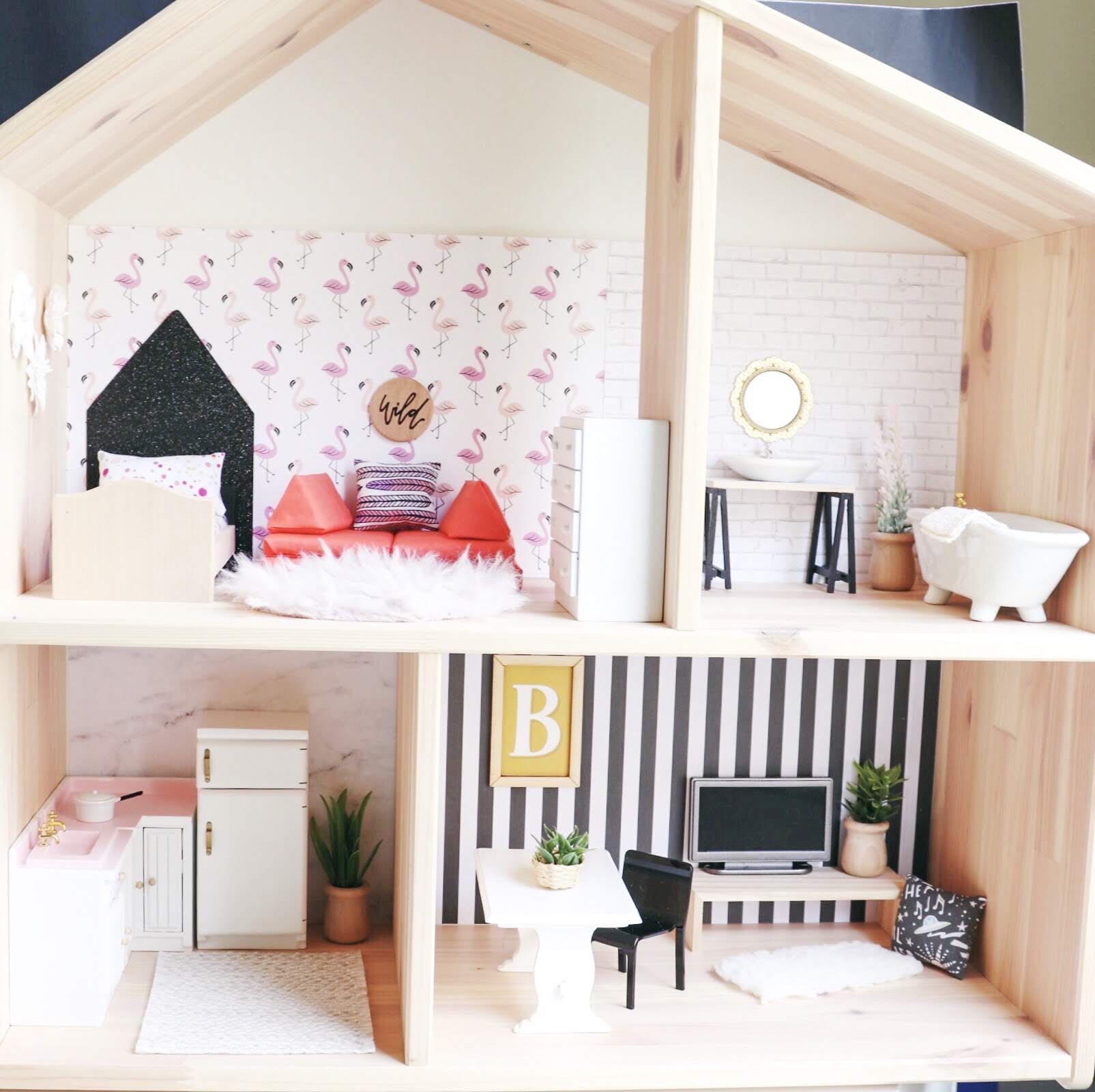 Tips for Creating a Custom Dollhouse
Pick a dollhouse! You can really revamp any solid wooden dollhouse but I chose this FLISAT wooden dollhouse from Ikea to hack because it is well made but affordable and offers the perfect blank surface for customization! Now if only I remembered to take a picture of this beauty before I spruced it up! But you can see it on their website by

clicking HERE.

Choose your wallpaper! Now I didn't actually use wallpaper for this dollhouse but you'd never know that. I actually just went to Michaels craft store and bought about 3 sheets each of the designs I liked (each were 69 cents!) And I grabbed some extra strength

double sided adhesive rollers  like this

as well as a

craft trimmer board like this

.

Once home measure the walls and mark up the BACK of the craft paper to prepare for cutting. Remember measure twice and cut once! (But really this is why I bought extra paper because I always mess up!)

Cut out the "wallpaper" and roll the adhesive to the back before carefully applying the doll house walls.

Accessorize!

Furniture:

I got all our

custom furniture

for this dollhouse from

November Oak Minis and I am blown away by the quality! I simply sent her inspiration pictures for design to show her the style I was going for and she sent me each room complete with wall hangings and furniture. I am so blown away by her creativity and I know my daughter is going to LOVE this when she receives it. She even replicated our beloved Nugget Comfort in the girls' room!! This will be a dollhouse I know we will get many years of fun out of! Buying a custom dollhouse set may seem overwhelming but when the rest of the dollhouse is as affordable as I mentioned above and taking into account that this will be a dollhouse will last for years to come I think it makes for the perfect gift for any little one in your life! Make sure to shop this amazing etsy shop here and stay tuned as she plans to add room bundles very soon for the holiday season! 
Family Set:

I wanted to make this dollhouse as special as possible for my daughter. She's at an age where she plays with intent and her imagination is really soaring. I came across

Teeny Weeny Toys

and their Custom Family Peg Doll Set immediately caught my attention! I had our whole family replicated in peg doll form and it turned out amazing! This shop also has some super cute

princess peg dolls

and a

community helper set

that I know my girls would love too!

Daddy, Lo, The Twins, Joie & Mama!!
More Interior Pictures: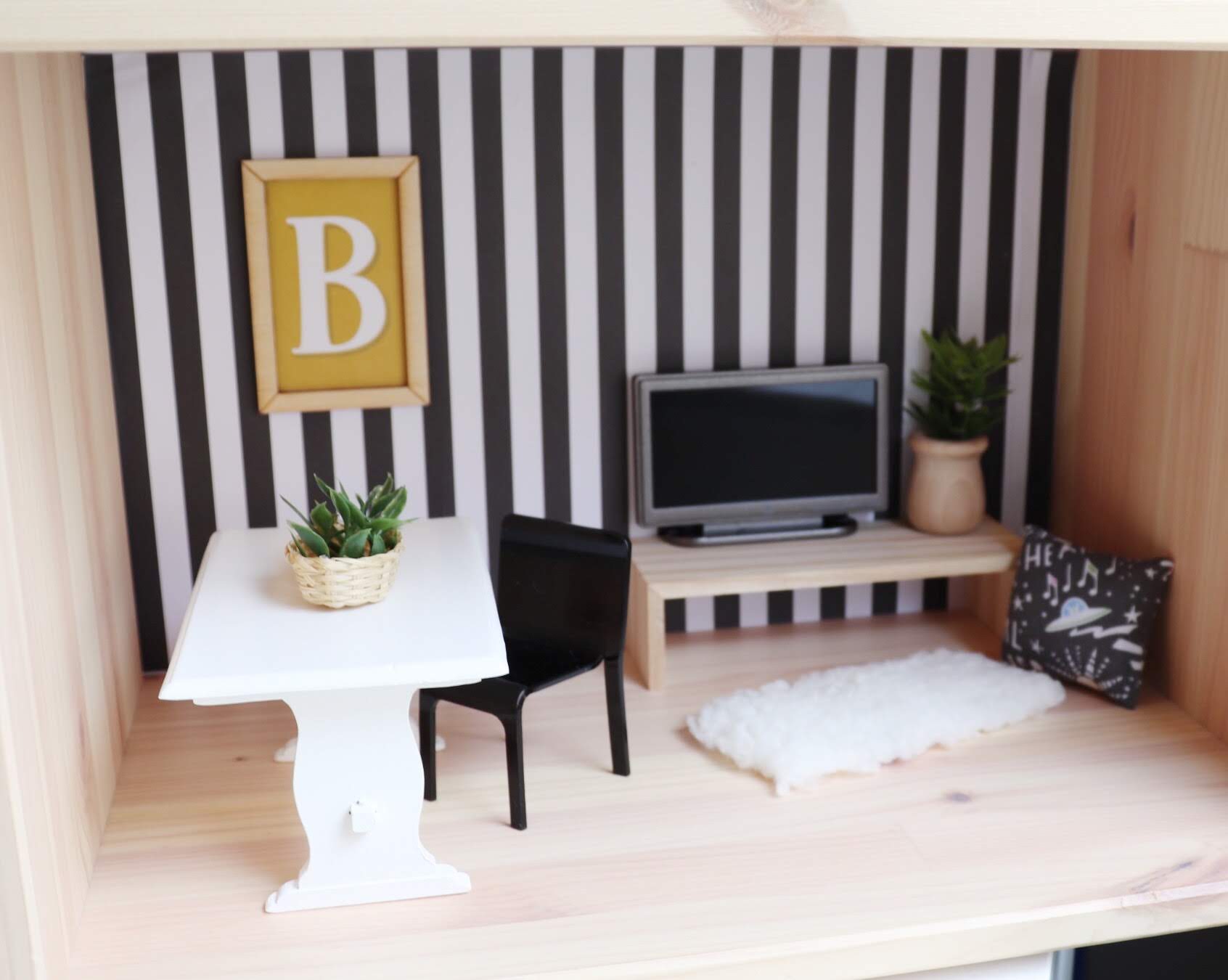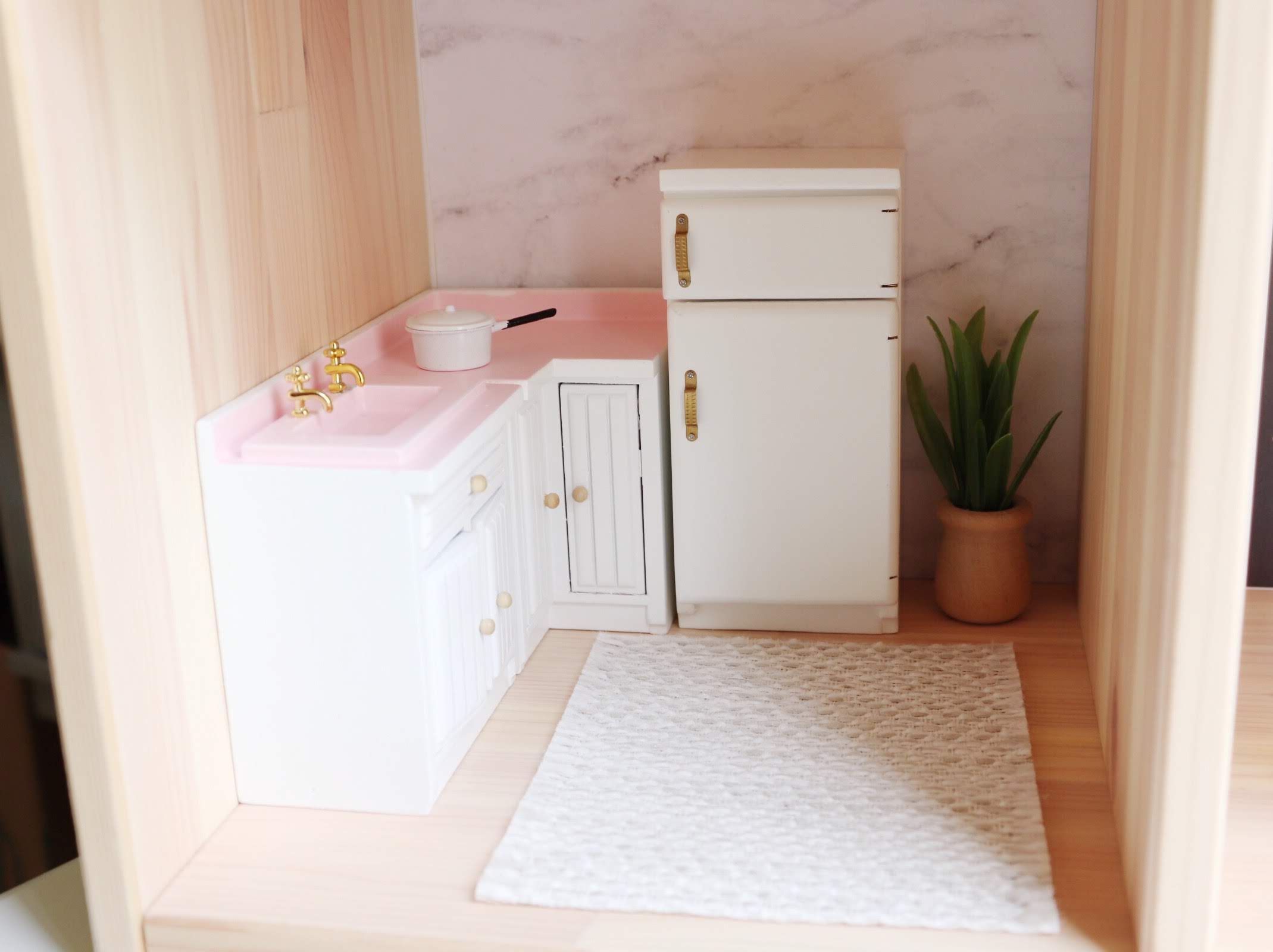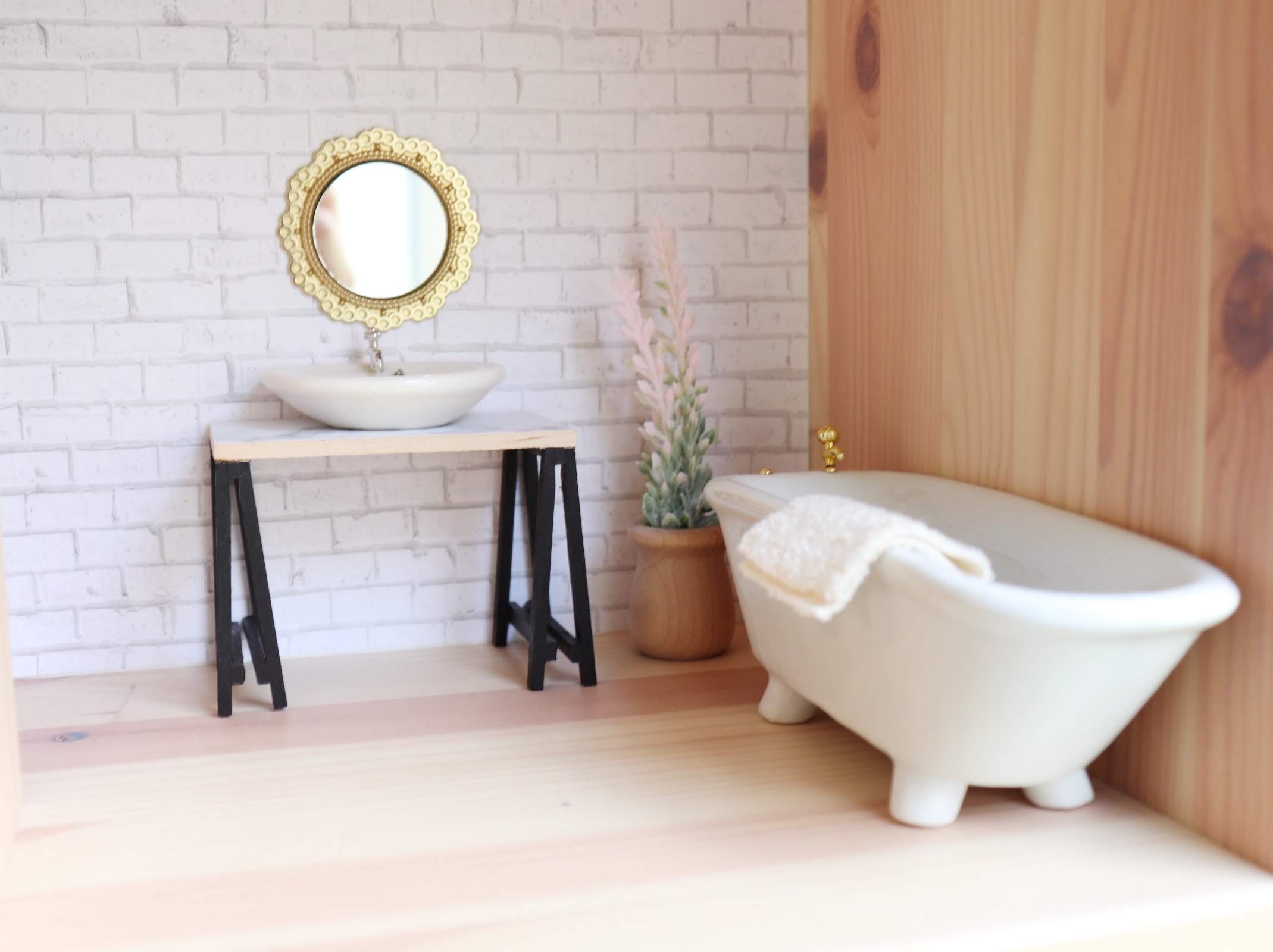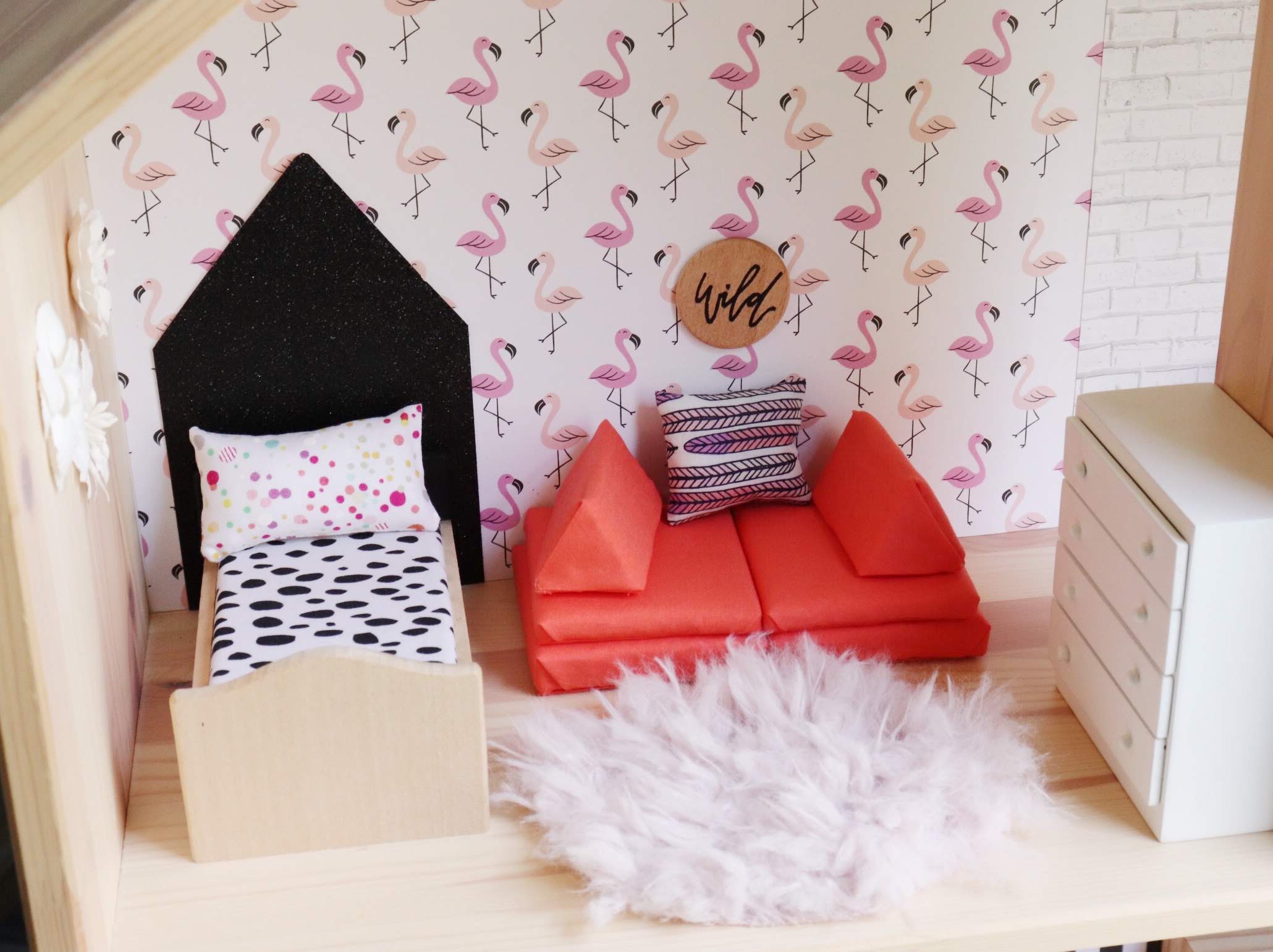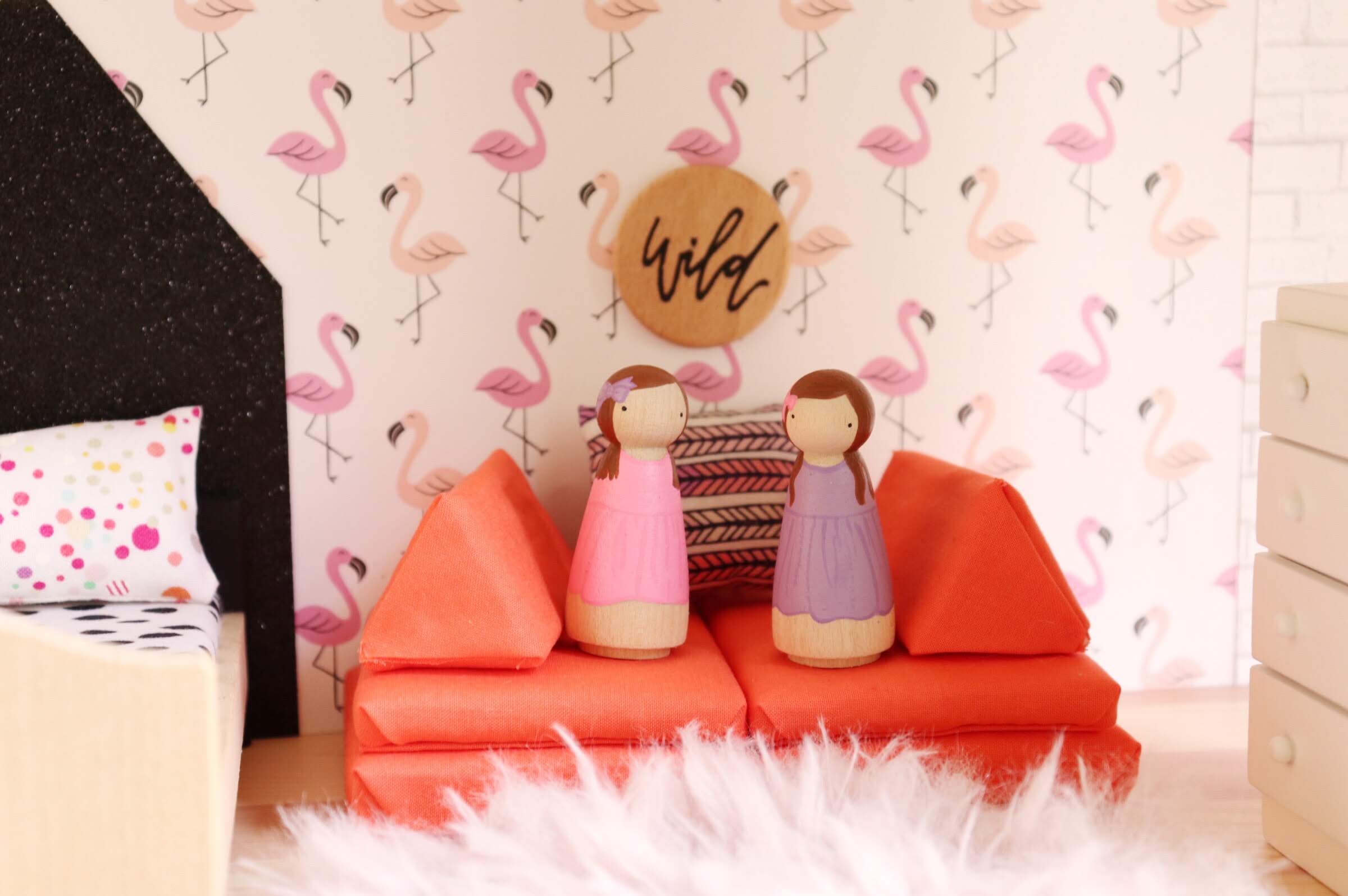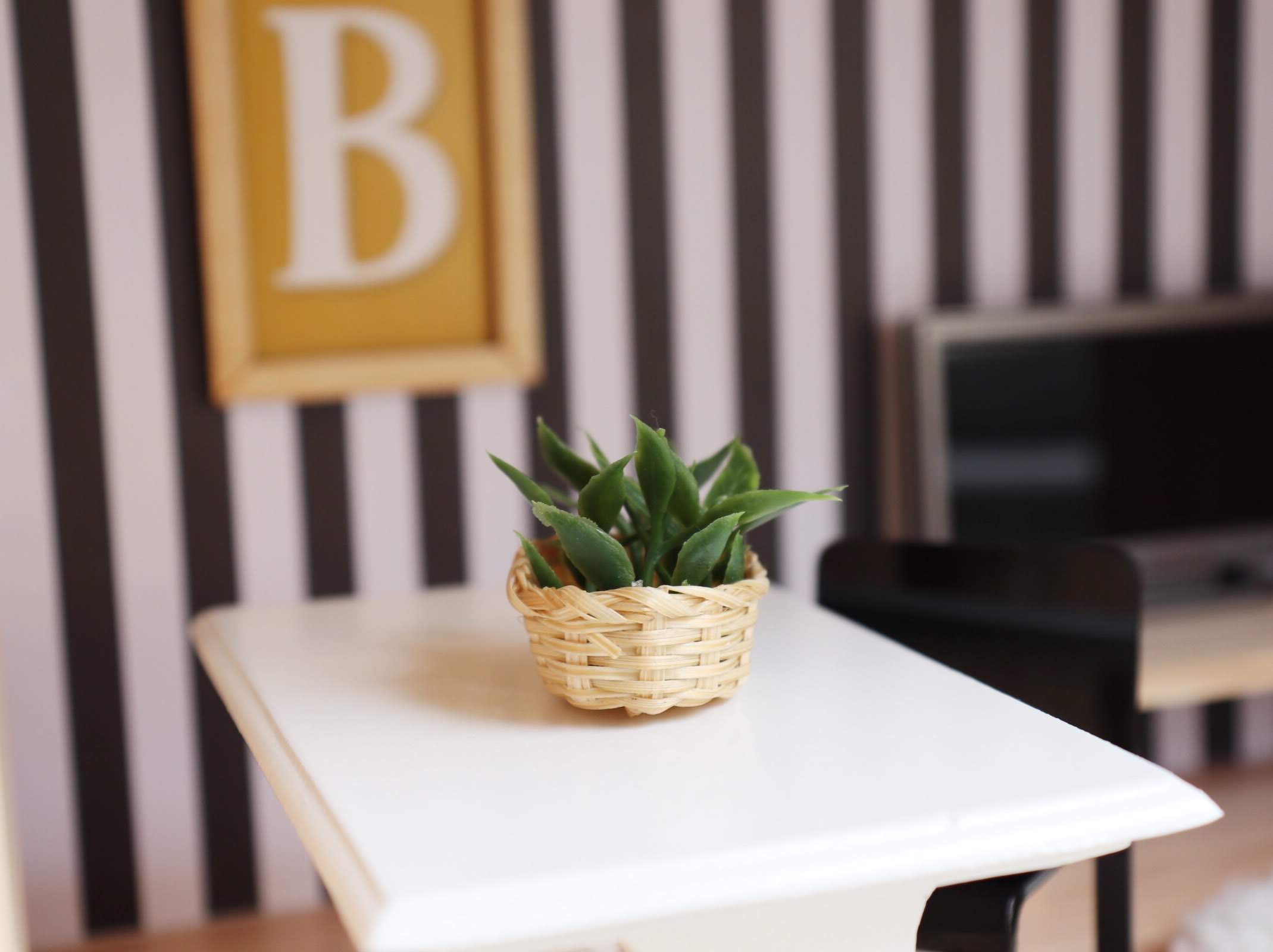 This was such a fun project and I am so in love with how it turned out! If you're looking for the perfect dollhouse for your little ones I think you'll be super please with this setup! Make sure to pin the below image to save this easy tutorial for future reference and to share with others! Enjoy!
For more DIY's, check out the posts below:
Surfer Themed Bedroom Idea With DIY Floor Bed For Toddler Boys
DIY House Frame Crib OR Toddler Bed 
4 Modern KidKraft Play Kitchens For The NON-DIY'ers