Have you fallen in love with the house frame bed trend for babies and toddlers? Because I definitely did and even put together my own DIY House Frame Crib for our twin baby boys back in 2020! This post explains how I created the house frame cribs and gives instructions so you can build your own DIY house frame cribs!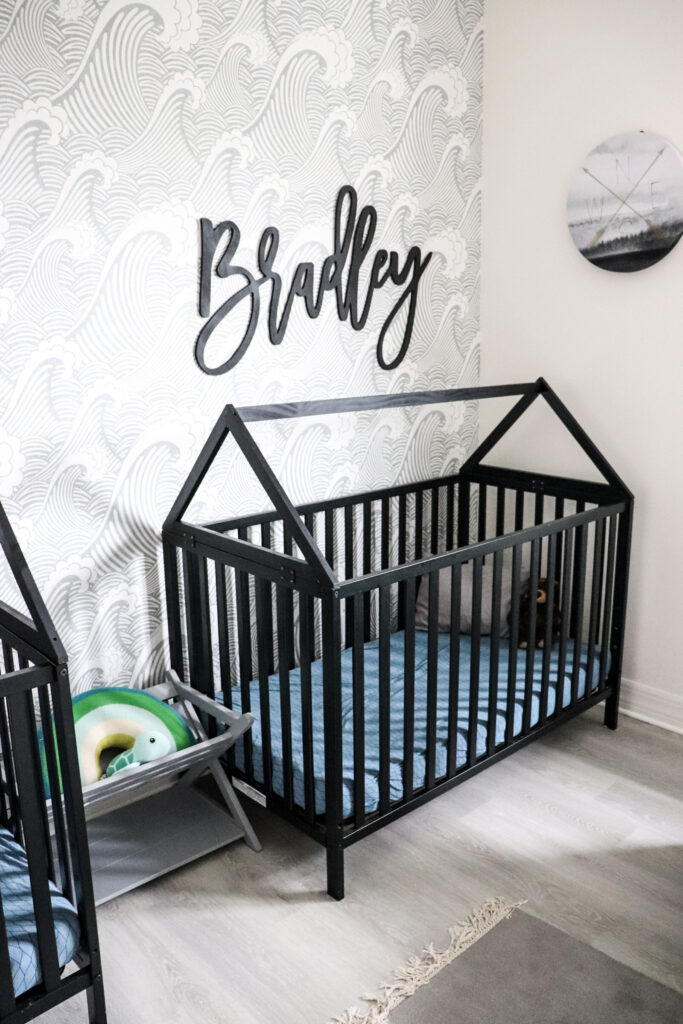 DIY House Frame Bed Backstory
It was about 4 years ago that I first came up with the idea for a house frame floor bed. This idea had never been done before and I knew it would be a hit! When our twins came around two years ago I wanted to continue the house bed trend but I just wasn't sure how to do it until I came up with the idea to simply hack an already built crib! This where my DIY house frame crib or toddler bed came to life!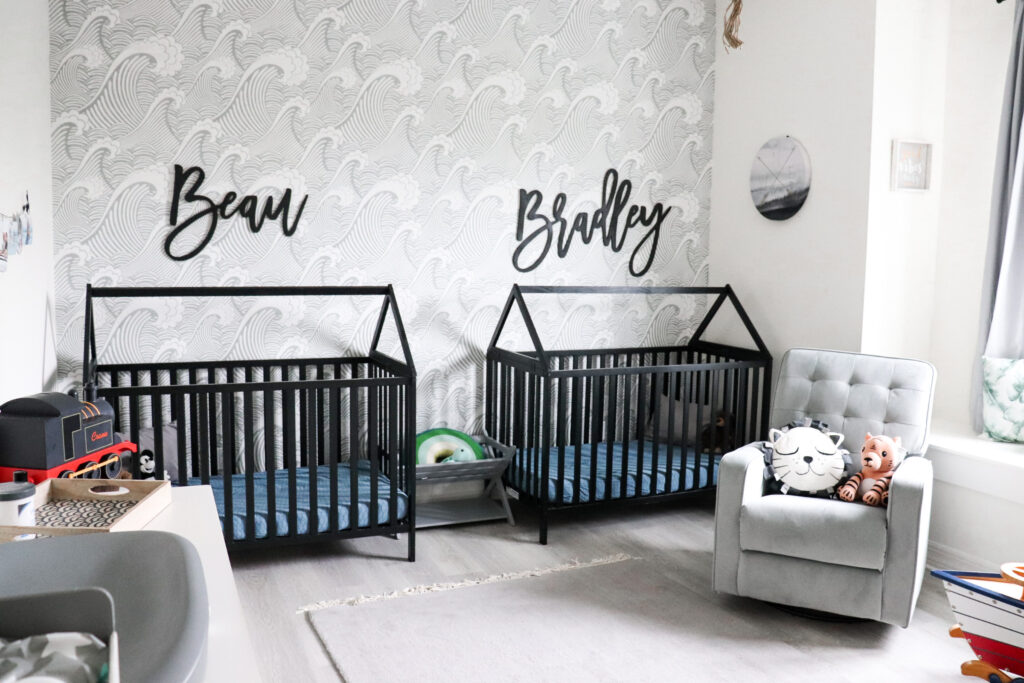 House Frame Floor Bed Tutorial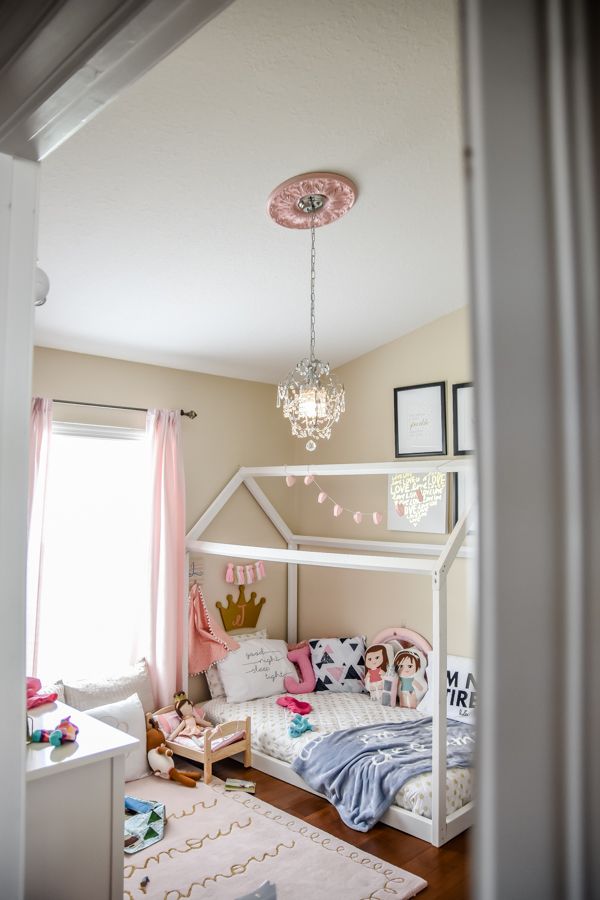 Four years ago the idea of a house bed was non-existent. I saw the idea on a foreign webpage that was "unsecure" to even click through. Their house frame bed had rails on the side and was designed for toddler sized mattresses. I thought how amazing this would be with a twin mattress and for older children who had Montessori style bedrooms. I took this idea and I sought out a local builder to help bring it to life.
Nowadays you see house beds everywhere! There is so much I wish I did differently back then (like cough, copyright and sell the beds myself,) but the past is in the past (thanks, Elsa!) and I am not one to hold on to what ifs.  I have moved on from the idea and it flatters me now to see how popular they are today! AGAIN, before this nobody used floor beds and they were a foreign idea all around so I essentially did what I set out to do which is bring awareness to the benefits of floor beds for toddlers!
You can view my twin size house frame floor bed DIY plans HERE
DIY House Frame Crib OR Toddler Bed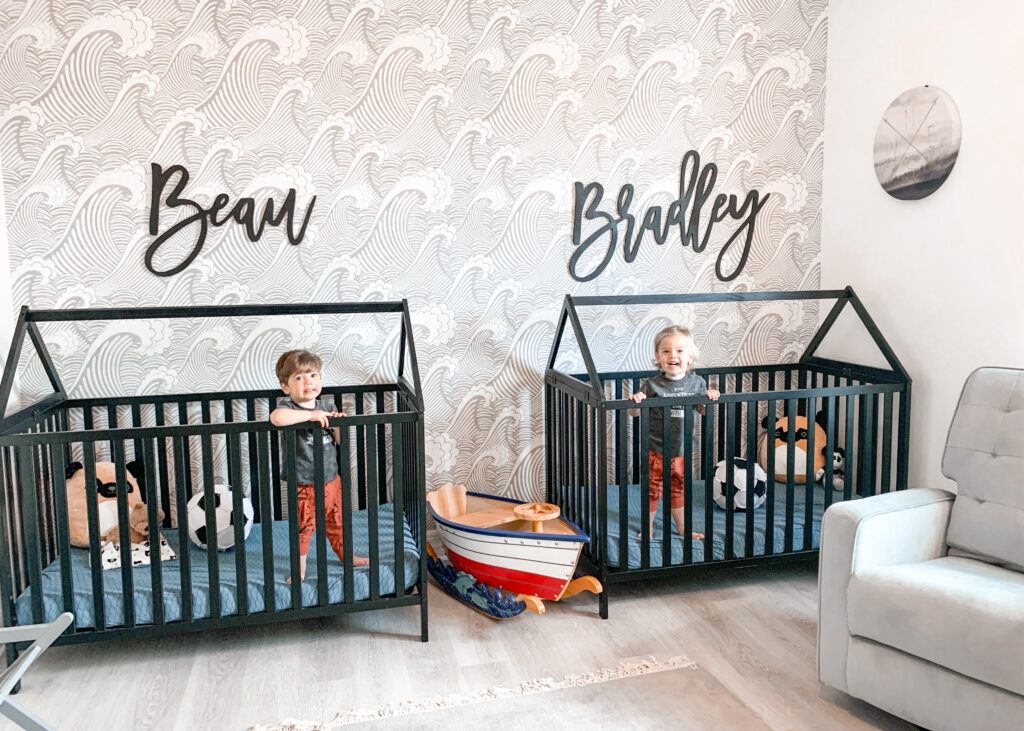 To get the FREE plans for this DIY House Frame Crib OR Toddler Bed just enter your email below and it will get emailed to you! The idea for this bed is that it is modern in design and can transition to a toddler bed as well! We have them as cribs now but you can learn how to convert them to toddler beds on their Amazon listing HERE.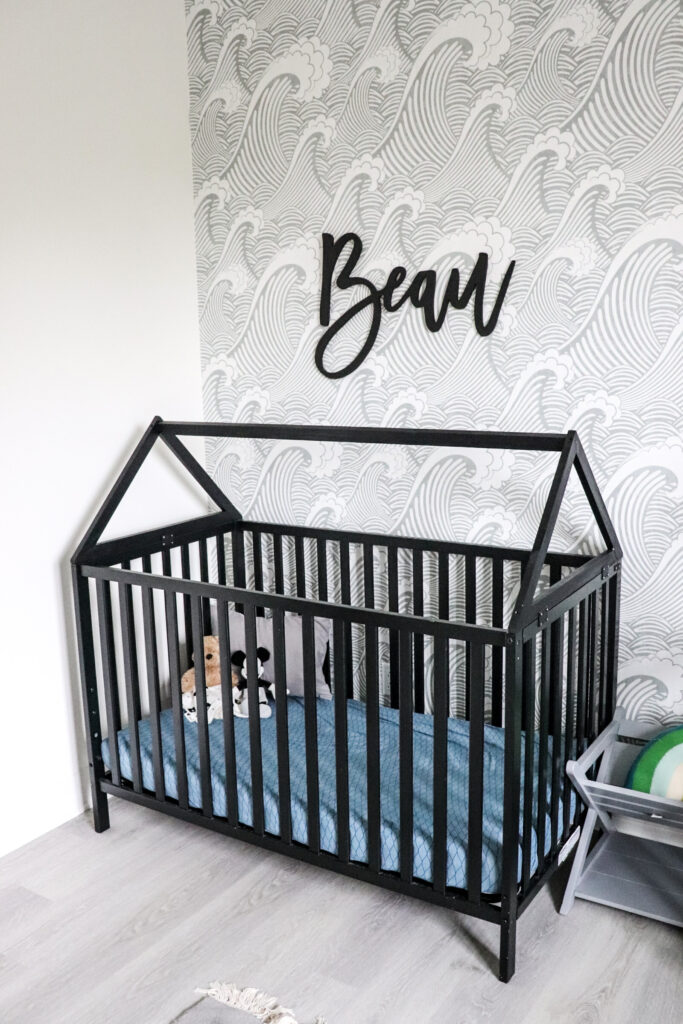 How to build this DIY house frame crib OR toddler bed:
Enter email here:

Wait 24-48hrs for the easy DIY plans to be delivered! 

DIY it yourself or have some handy help build it for you!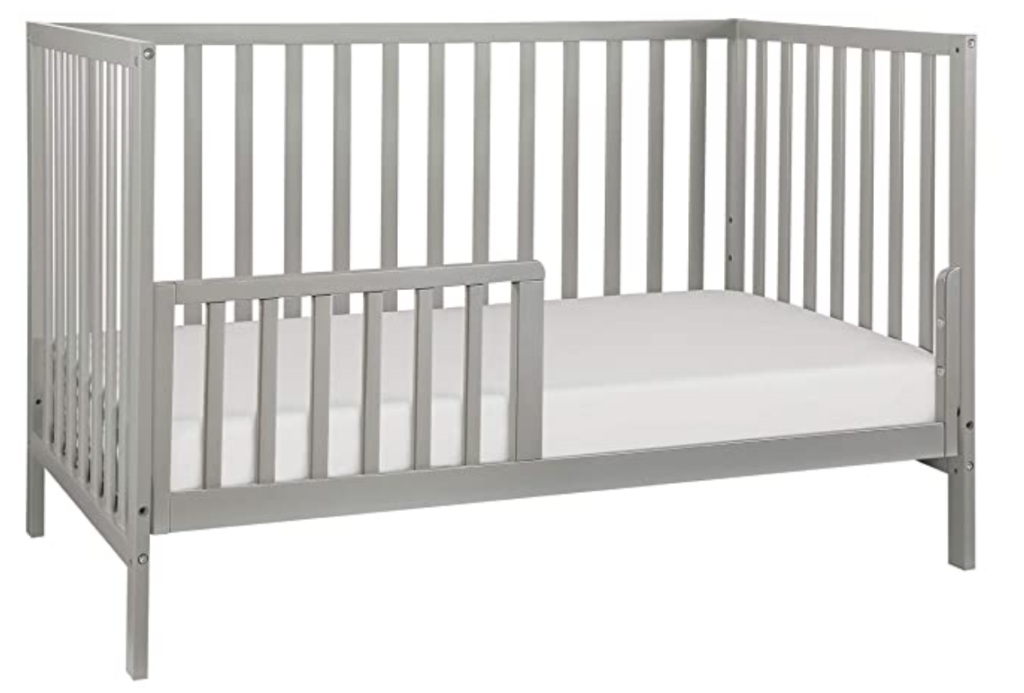 I hope you find these to be as unique and fun as I have and that this diy house frame crib tutorial helps you build your own house frame cribs for your babies or toddlers!
Make sure you follow along on social media for more!