Make splash pad days with your babies and toddlers more fun with these four splash pad day must haves for little kids!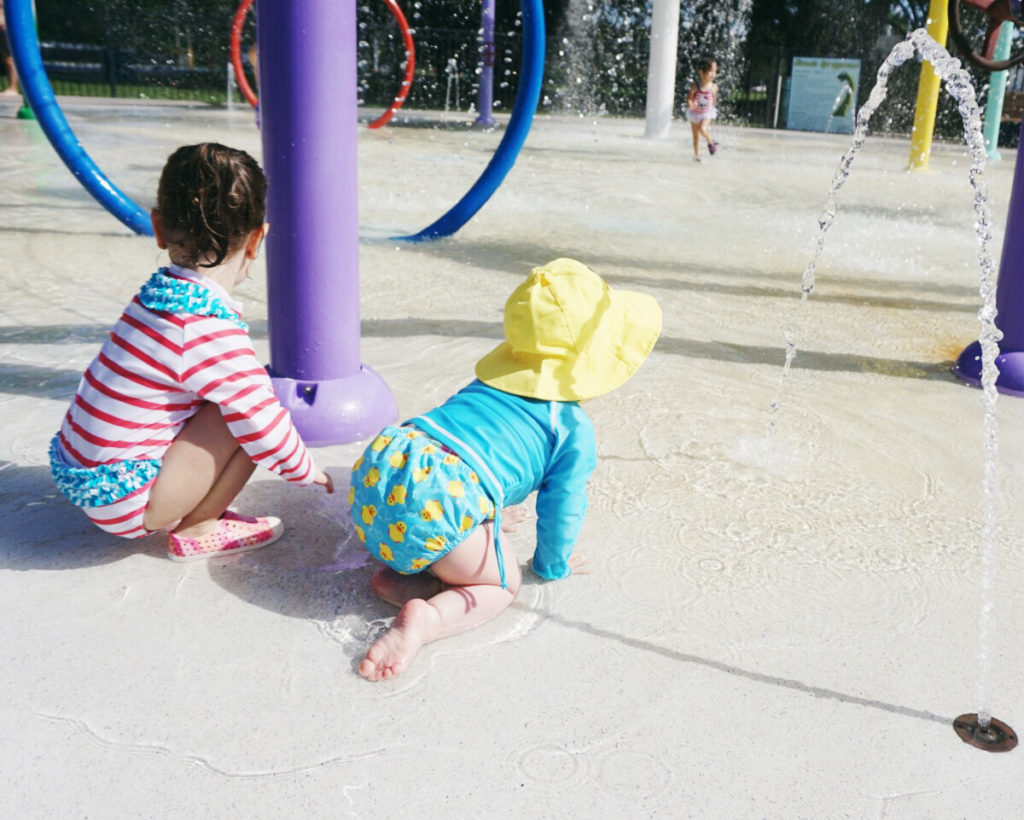 Splash Pad Day Fun
Splash pads are fun because they're a great way to get your little kids to cool off in the hot weather without going to the pool!
We have two seasons in Florida: Hot & Bearable. So with that said we spend A LOT of time cooling off in the pool or the local splash pads! I want to get the girls out and they love doing it but I want to keep their delicate little skin safe in the process. Here are my 4 splash pad day must haves that we don't leave home without.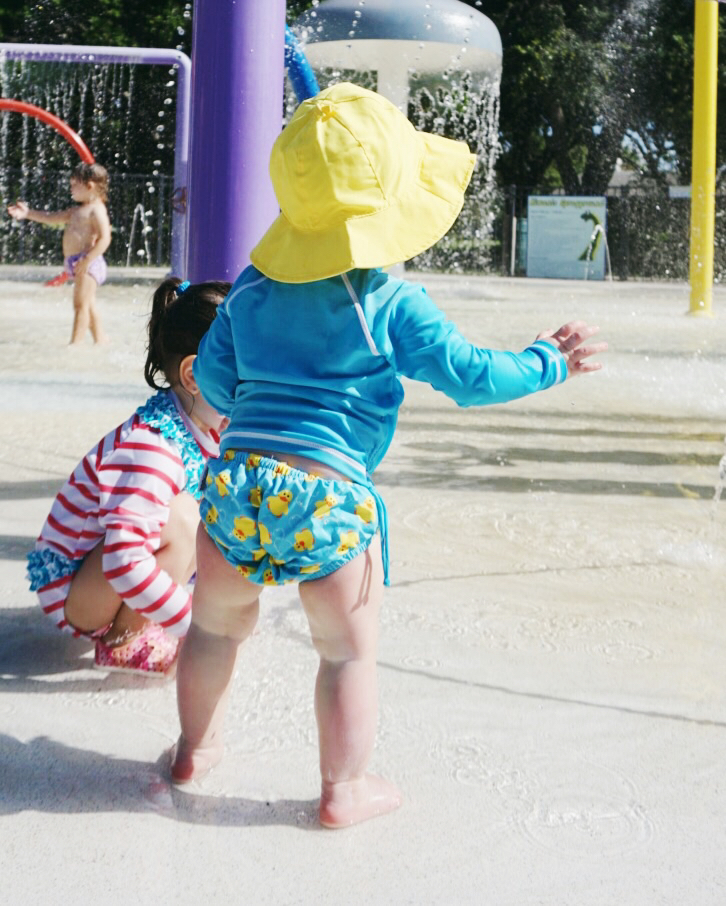 Splash Pad Day Must Haves
The four essentials for a splash pad day include:
sunscreen
hats
swim diapers
sun protective swimsuit
Here is why…
1. Sunscreen
I don't care how old or young you are, wear sunscreen. Just do it! Sunscreen is number one on this list of splash pad day must haves because it is a live savor.
For my girls I love to use ones that I know will be safe on their skin. When they were little babies we stuck to the Honest Company (and we still use that) but we also use a brand called Jason Sun as well. I love to use the Jason brand for their bodies then the Honest Company face stick for their faces and ears. I literally have both at home, in my diaper bag AND my car. I know, I am that crazy lady but I just don't want to see the aftermath of sunburn on their little bodies.
2. A hat!
This one is mainly for my 16 month old but I wont leave home without a hat for her. Even with sunscreen the sun here is just stronger and it can do a number on her skin so I try to keep it protected as much as possible. This hat from ZOOcchini is everything! They have a bunch of different styles and they all are so cute! My favorite feature is the Velcro straps so they cant yank it off. It works beautifully for us!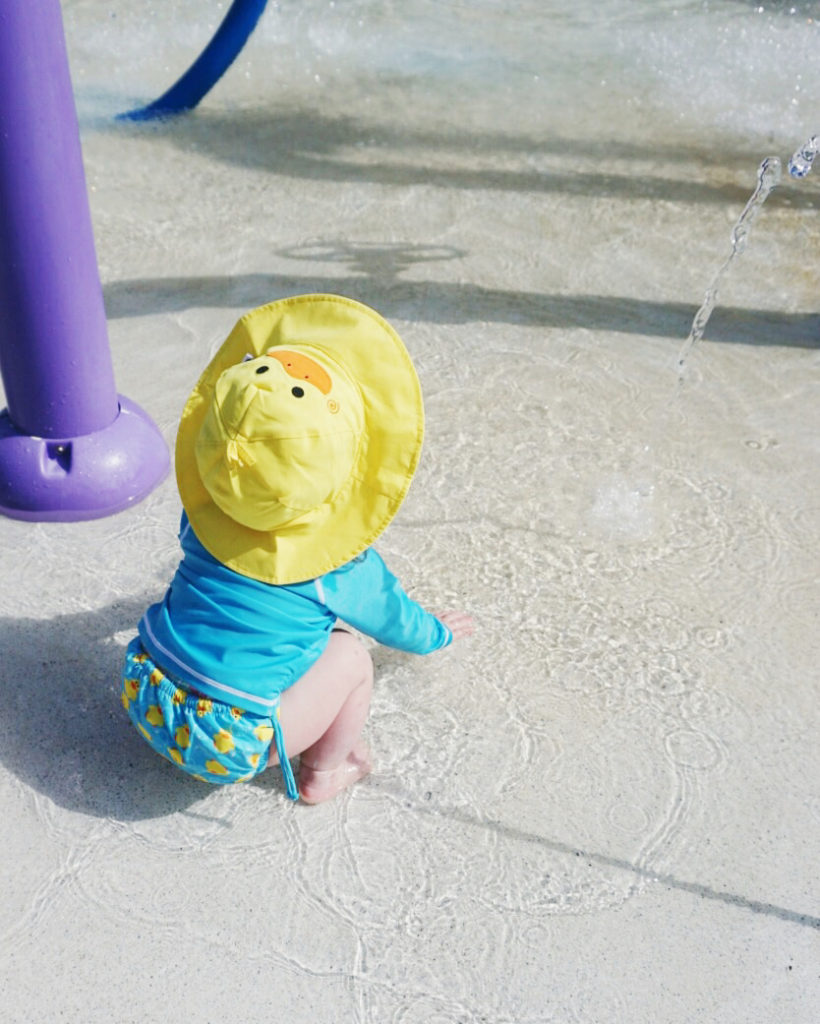 3. Swim Diaper
My third splash pad day must have is a trusty swim diaper. You want to be prepared for anything and you certainly don't want to be that person with the kid who pooped in the Spray Park or pool so a swim diaper is essential! We love the ZOOcchini swim diapers because they have elastic around the legs and waist and fit very snug around those parts but leave a comfortable look around the rest of the parts. These have been fully tested by my daughter and approved by me (if you know what I mean!!)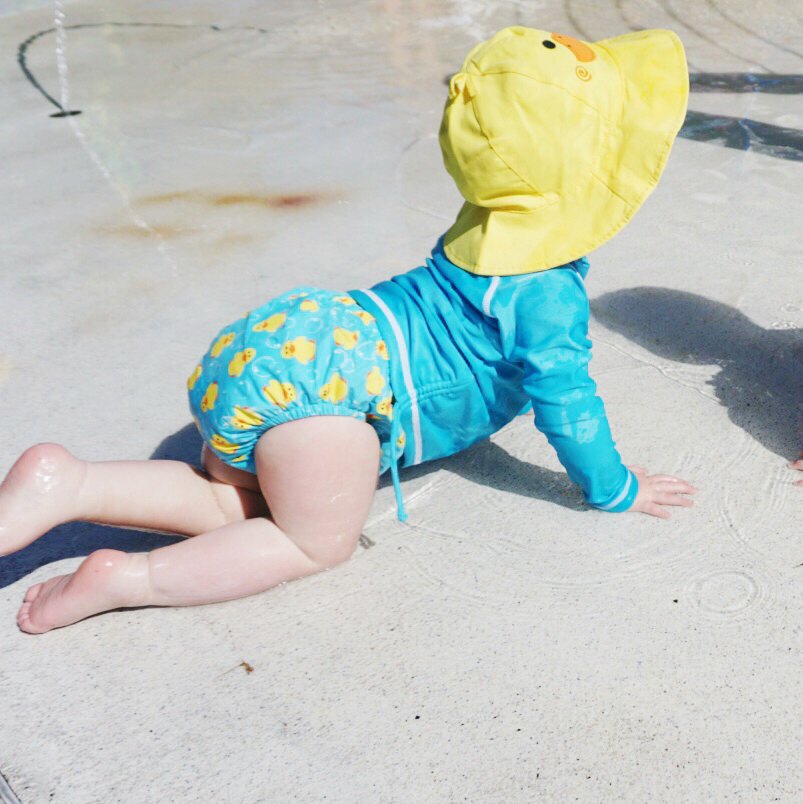 4. Sun protective swimsuit
Even with sunscreen I want a bathing suit that truly protects their skin so my first choice is always SwimZip. SwimZip provides UPF 50+ sun protection clothing (bathing suits, swim shirts and rash guards) that zips right up the front for the easiest outfit change ever. Wet or dry it is a ZIP to change! We have used these suits year round for over 2 years and we keep going back for more!
I know most are thinking "back-to-school" but whether you live in a warmer climate location or you have some trips planned this winter now is your time to stock up on all of these splash pad day must haves so when the time comes you are ready! What are your must haves? Let me know below!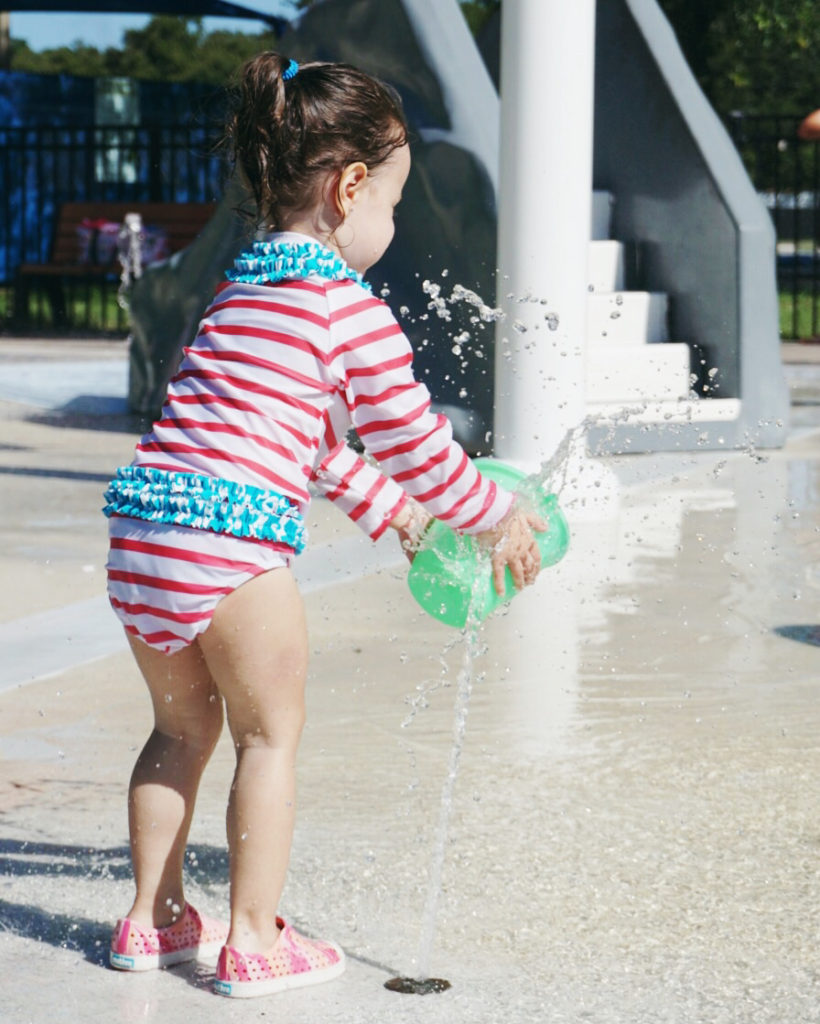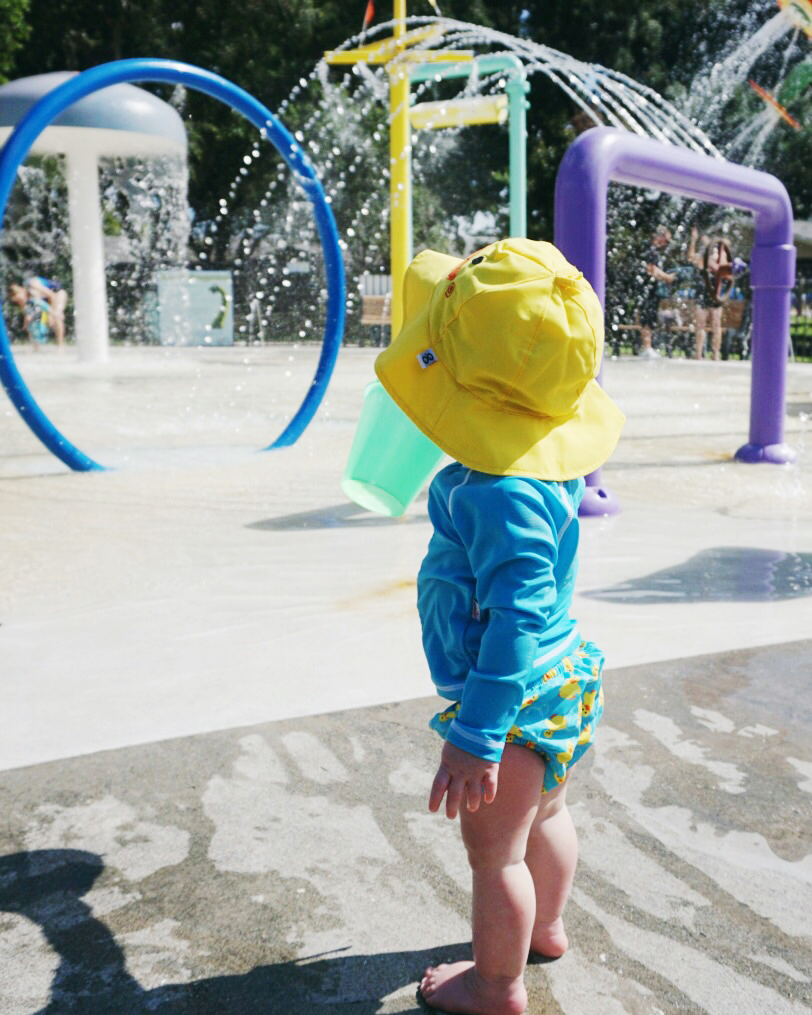 Enjoy!
Follow along for more: Instagram | Facebook
[ This is a sponsored post that contains affiliate links. All style choices and thoughts are my own]
For more summer tips for babies and toddlers, check out these posts:
Best Water Tables For Toddlers 2022
Covered Outdoor Play Area For Kids