Dressing Older Babies For Bedtime In 3 Quick Steps
With Gerber Essentials
| This is a sponsored post by Gerber Childrenswear. All insights are 100% my own |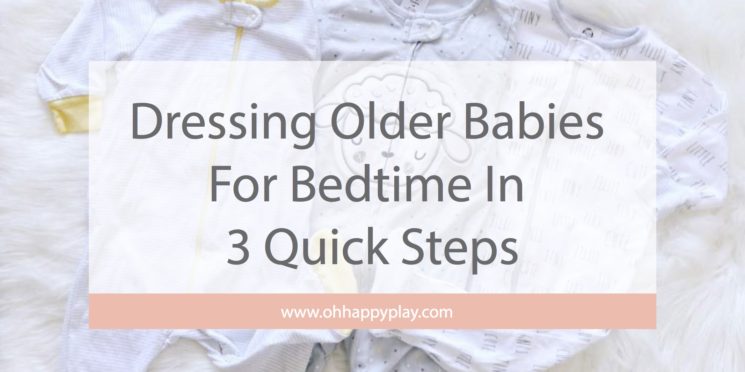 ---
Those first 4 months or so may seem like a such blur but they are certainly some of my fondest with each of my babies. There is nothing sweeter than a baby swaddled up tight in their crib at night knowing they're safe and that they feel secure. Once it comes time to drop the swaddle though it is still just as important to make them feel comfortable so I am going to share my tips on dressing older babies for bedtime in 3 quick steps using some pieces from Gerber essentials!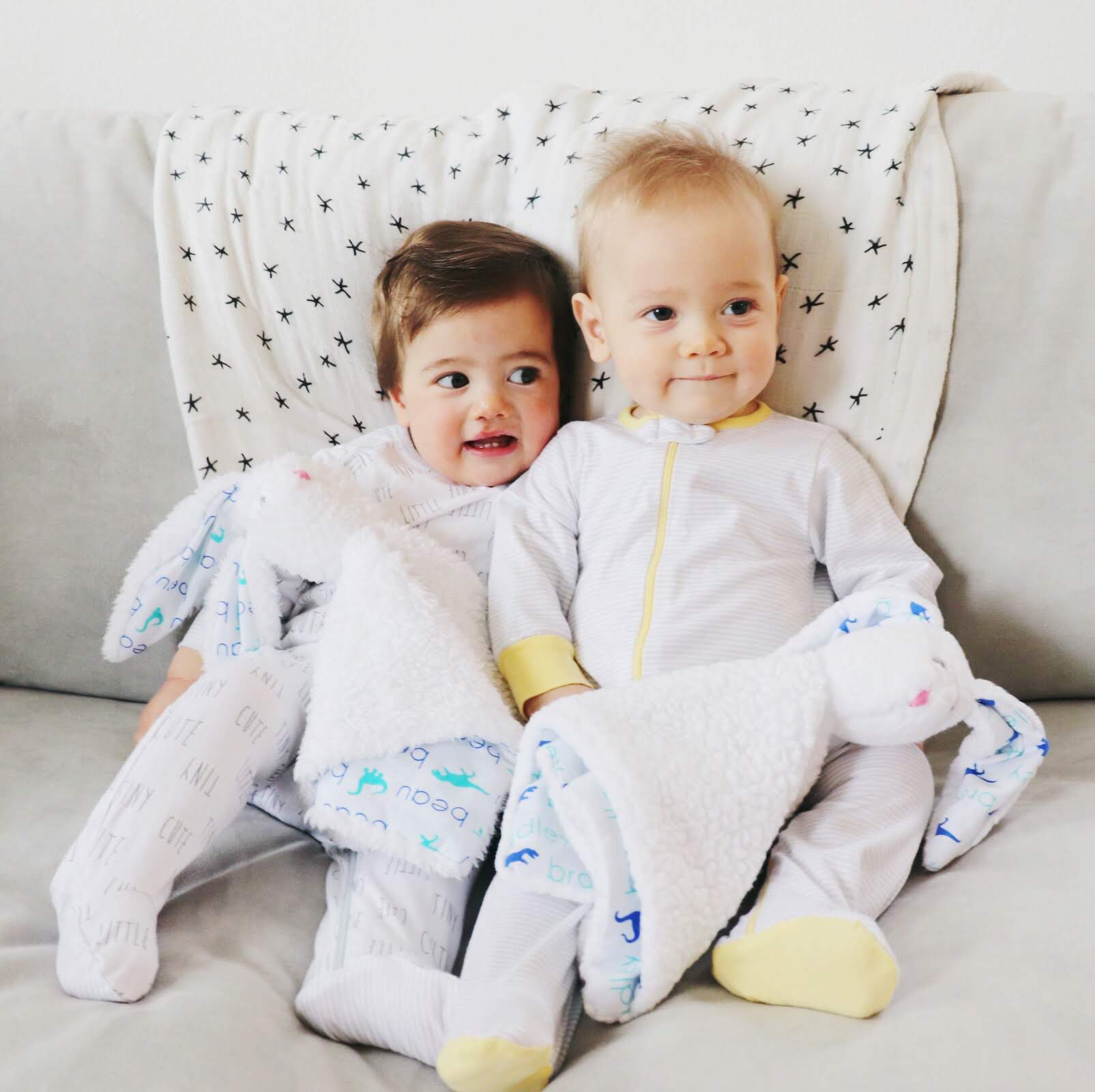 ---
Determine your ideal temperature: The temperature in which you keep your house will definitely vary depending on the season but generally speaking it is ultimately up to you as a parent to decide the comfort level for your child. I have always heard to dress your baby in one layer more than what you're comfortable in as a general rule of thumb. The ideal temperature per the experts for babies/toddlers to sleep is 68-72 degrees fahrenheit. I use this bblüv – Igrö Digital Thermometer/Hygrometer

to ensure the room is a comfortable temperature for the babies so they don't become uncomfortable or overheat.

 It provides a fast and accurate reading of your child's room so there is never a question over temperature and you can from there determine the best way to dress them!

Dressing Baby: Going off the 'dress your baby in a layer more than yourself' rule of thumb, I dress the boys in footed sleepers for bed accompanied by a sleepsuit. During the cooler months if it gets below 68 in our house I usually layer a bodysuit + sleeper + sleep sack for those nights. I am a huge fan of the Gerber® Baby line at Target because the variety, style and price just simply cannot be beat! They make the cutest basics for baby and they're just a brand I know I can count on for sizing and quality. 

Sleep N' Plays: Gerber® Sleep N' Plays' are some of my favorites because they are always well made, true to size and affordable (especially when you're dressing two babies like me!) Sizing is huge for me because when it comes to sleepers you don't want any super loose material that could be potentially harmful to your baby so this is a brand I trust to run accurate in the sizing department! Also, they come in 3 packs and are available right at your local Target! The above picture are the Gerber® Baby's 3pk Sleep 'N Play Sheep
that I received for the boys and these are perfect for our Florida summers (and they combine nicely with a lightweight sleep sack which I will discuss below as well!) 

Bodysuits: My babies live in bodysuits. They are so easy to put on them and Gerber has some of the cutest on trend designs. I am really into monochrome with my boys so I love this Gerber® Baby Boys' 5pk Short Sleeve Bodysuits in Bear for them. These are great for everyday wear but we can use them well past summer as well because when the nights get cold I like to layer one of these bodysuits under their sleep n' plays to keep them comfortable. We generally do this if it dips below 68 degrees.

Choose a Sleepsack: Weaning babies from their swaddle is always a stressful thought. I still like to create a comfy and SAFE sleep environment for my babies so I like to transition them right to a sleepsack to continue giving them that comforted feeling while they sleep. I am a huge fan of Zipadee Zips as the best option for transitioning from swaddle to sleep sack now that I have been using them with the boys but if you'd rather do a wearable blanket than I would choose something like these Gerber wearable safe sleep blanket to wear over the sleeper n' plays above! My boys transitioned straight from swaddles to the Zipadee Zips and continued sleeping their 12 hrs straight with no issues so I am a true believer! Shop  Zipadee Zips here and use code HAPPYZIPADEE to save $5 off your order!
I hope this takes the guess work out of comfortably dressing your baby for bedtime! Sweet dreams! Enjoy!