Puzzle And Game Storage Hack For Kids
| This post contains affiliate links. This means by shopping through my links I get a small commission (at no cost to you!) for bringing these ideas to you! I appreciate all your support!|
---
Puzzles and games are a favorite pastime in this family and it was a must that we took some times to figure out a puzzle and game storage idea. The problem is they sure take up a lot of space in their big boxes! We have gathered many over the years for our family game nights and we desperately needed to come up with a good way to store them. Board games specifically seem to always come in odd shaped boxes and all different sizes! These quickly became difficult to stack/store in our playroom closet. For this reason I searched hard for a solution and I am excited to share our puzzle and game storage hack for kids! 
Family Game Night Ideas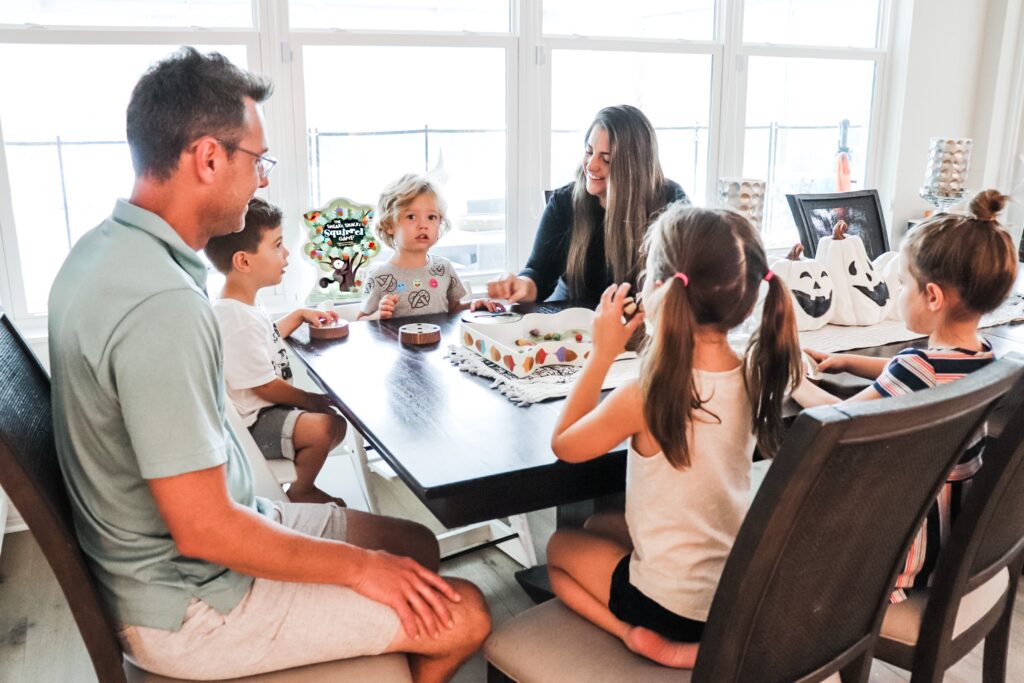 If you have been around long enough you know we LOVE our 'Family Game Nights.' Research shows that positive memory making with families builds a lasting bond so we try to do this as often as possible. 
Puzzle And Game Storage Hack For Kids
Puzzle Storage Idea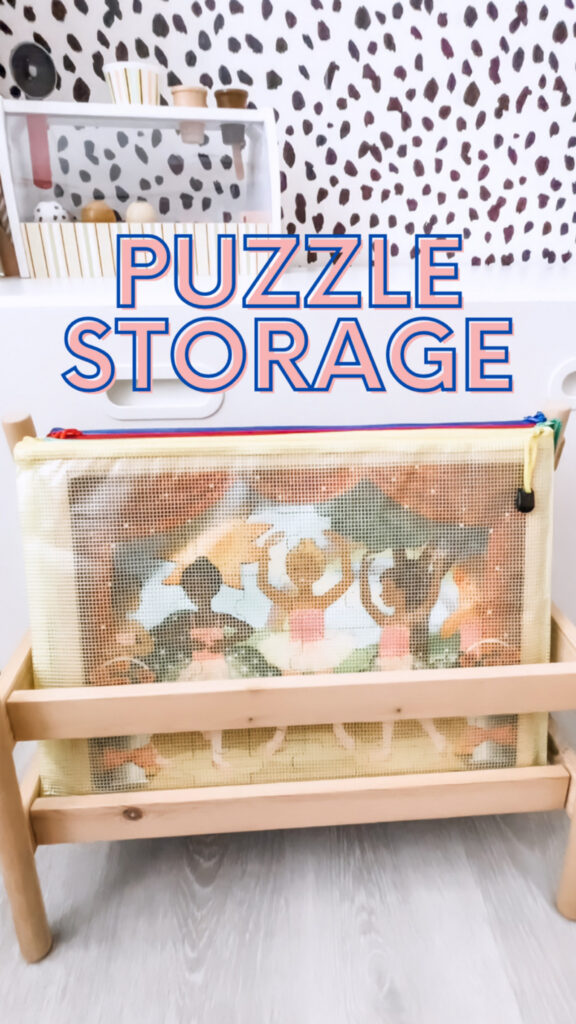 Puzzle pieces are often difficult to keep track of. The pieces always ended up missing in our household! The best solution I found was keeping them individually stored in these large mesh bags. This solution has worked wonders for us! 
The key to this puzzle and game storage hack? Large mesh bags for EVERYTHING! And then you stick those in a bin and viola, a super simple and functional way to store games and puzzles!
All you need are:
Board Game Storage Idea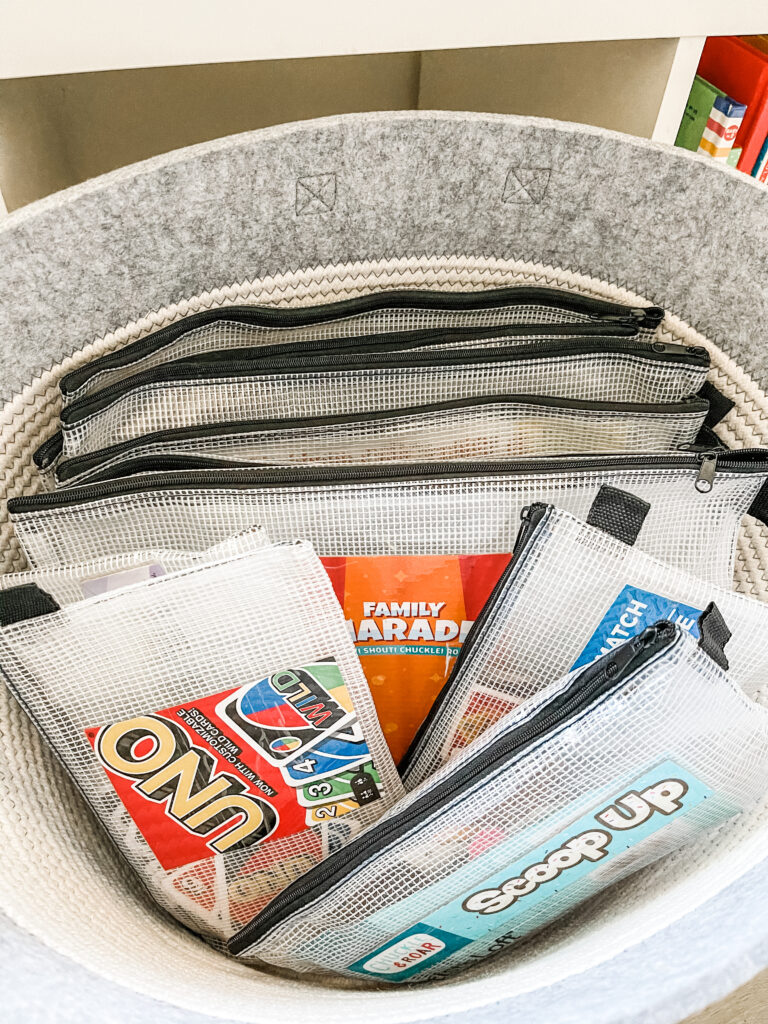 Since we wanted the games accessible to the kids we did a similar storage solution for our board games. In addition to the bags we added the box top to the top using clear packing tape. We store our games in our back family room in these Pillowfort bins and they work perfectly!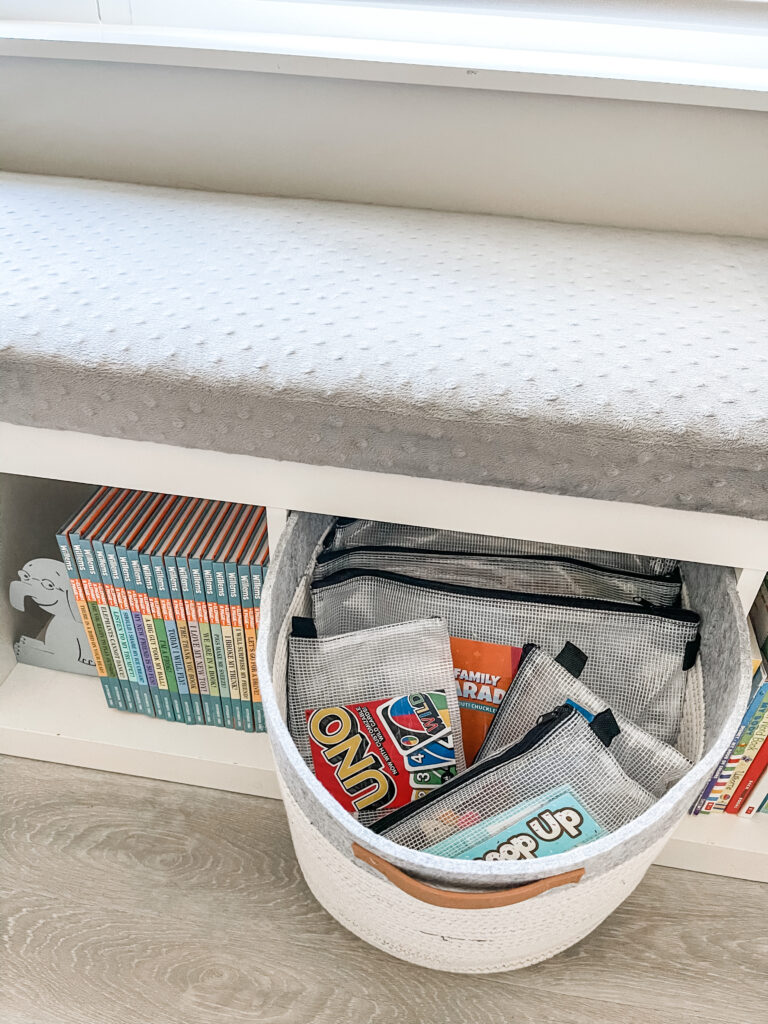 For more Playroom Organization and Storage Ideas check out my latest post HERE on the subject!
I hope this gives you some organization inspiration! Enjoy!
Make sure you follow along on social media for more!
If you like what you see please consider pinning on Pinterest or sharing with friends!