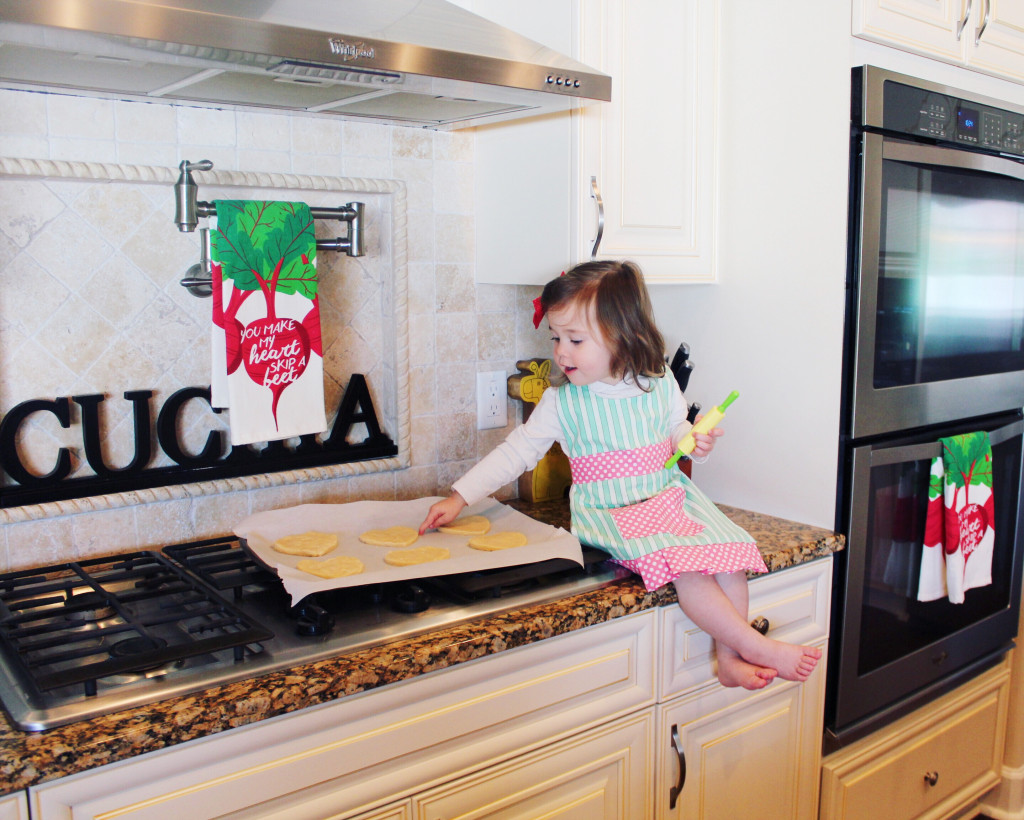 There is nothing I love more than starting off Valentine's weekend baking cookies with my daughter. She loves the messiness, the helping and of course, the eating. I'm sure you see lots of posts about made from scratch, paleo approved, the softest and chewiest cookie recipes around but can I be honest for a second? It's really plain and simple…ain't nobody got time for that! More power to those mamas but that just isn't me. That doesn't mean the process and the outcome can't be just as fun. SO here is my modern mom's guide to baking cookies! Straight from the box…(well kind of).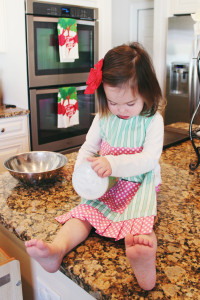 Due to allergies I do have to be a bit picky with the brand I choose. My daughter is allergic to eggs and peanuts so once we find a brand she is good with, we tend to stick with it. Today I am using Dancing Deer Baking Co – Classic Sugar Cookie Mix. I know this is kind of cheating, but baking can be quite challenging! You may want to look into Saavor's Baking Classes if you want to add a touch of professionalism to your baking. The Cookie mix does say "processed in a facility that uses eggs and peanuts" but I know my daughter is fine with it. But if your child has allergies never take someone else's word for it and ALWAYS double/triple check the labels. You can find this mix here: http://amzn.to/20sEVuu . This brand doesn't list eggs in the ingredients but you do need eggs once ready to start baking. We found a great egg replacer from Whole Foods and it really works well. You can also order it from Amazon if you're like me and would rather just have it show up at your door! You can find it here: http://amzn.to/1QwBvkZ . Although Joie is only 2 years old I like to get her familiar with her own allergies so she can manage them as she gets older. So for this I let her be in charge of mixing the egg replacer!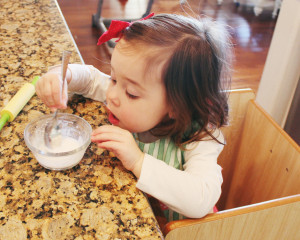 Once we have everything mixed together, in THREE easy steps, it is time for the fun part. Using a mix is just a lot more pleasurable and it is right on point with a toddler's attention span (which is minutes at most!) So by the time the prep was over I still had an excited, eager to help, toddler. It certainly isn't necessary to baking the cookies but my daughter loves these toddler cutting knives that she can use to play in the scrap dough. Another amazon find: http://amzn.to/1o6PMOn.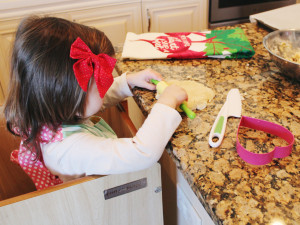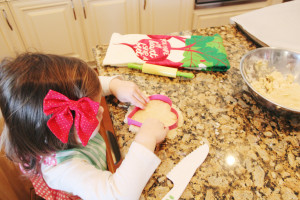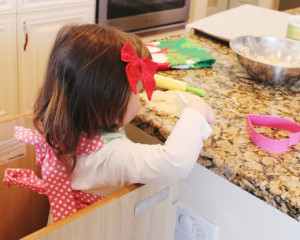 She really loved the rolling of the dough and using the cookie cutters. This teaches very important gross motor skills for little ones and they can feel pride in taking part of the process. A double win for me!
After the cookies are done you can decorate them as you please. We of course went with the Valentine's Day theme. I always leave at least one for Joie to decorate and my OCD-self does the rest. One sure way to test your obsessiveness is to color or decorate anything with a toddler, you'll be sure to learn a lot about yourself. But most importantly, have FUN! And enjoy the finished product together.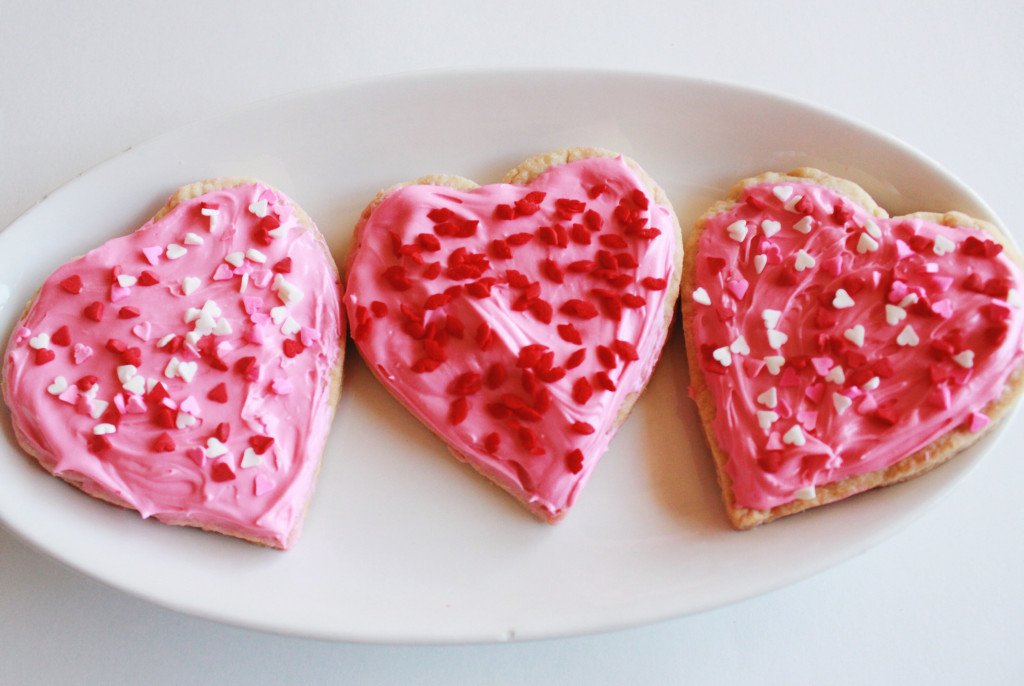 Happy Valentine's Day!
Xo Noelle