Fun Paper Towel Sight Word Activity At Home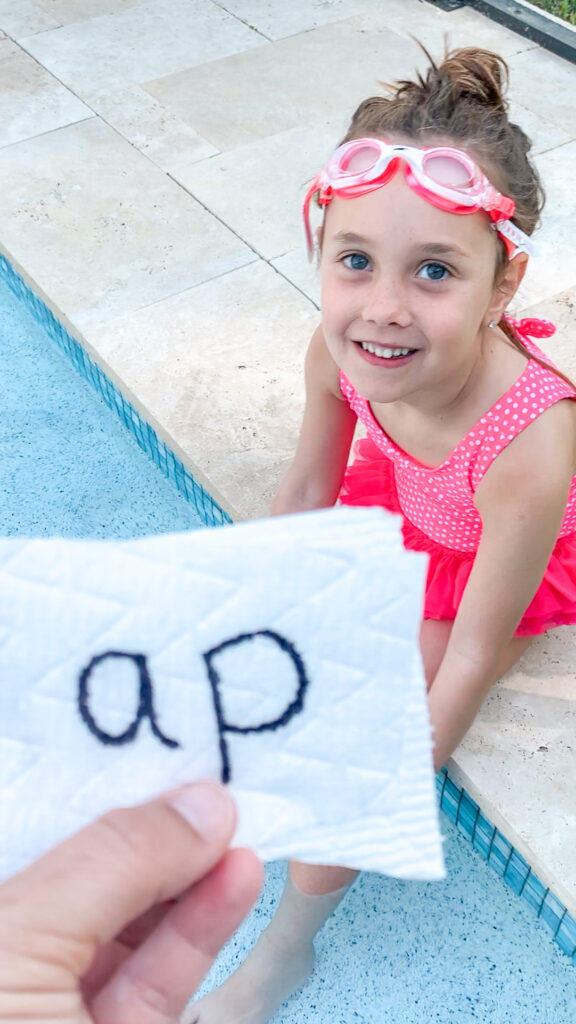 There are so many ways children can learn at home and this paper towel sight word activity can be a whole lot of fun! The best part about home learning is that a lot of the time it gives us as parents the opportunity to do it in a fun way. Most schools don't have enough resources or help to be able to do such activities with each student  on a day to day basis. SO whether you're stuck at home because of mother nature, sickness or if it's summer break this fun sight word activity at home will be fun for any kid! 
My girls go to a Montessori School and I have shared some Montessori At Home Activities previously but this activity below  is for learners of all kinds!
Paper Towel Site Word Activity
What You Need:
You don't need to buy ANYTHING to start this activity! You already have these things at home!
Paper Towels: You can purchase some from the dollar store or get a store brand style. Don't go wasting the good stuff on this activity! If the paper towel supply is low you can do this with paper too! 
Sharpie Markers
Scissors 
Top Kindergarten Sight Words That Work Well For This Activity 
AT Words: Mat, Cat, Sat, Bat, Hat, Rat, Flat
AN Words: Can, Ran, Man
OP Words: Mop, Hop, Top, Bop, Pop
AP Words: Cap, Map, Tap, Lap, Tap
TH Words: That, Then, There, This, Think
WH Words: What, Where, When
There are plenty more but this is just a start – you get the idea!
How TO Make This Fun Paper Towel Sight Word Activity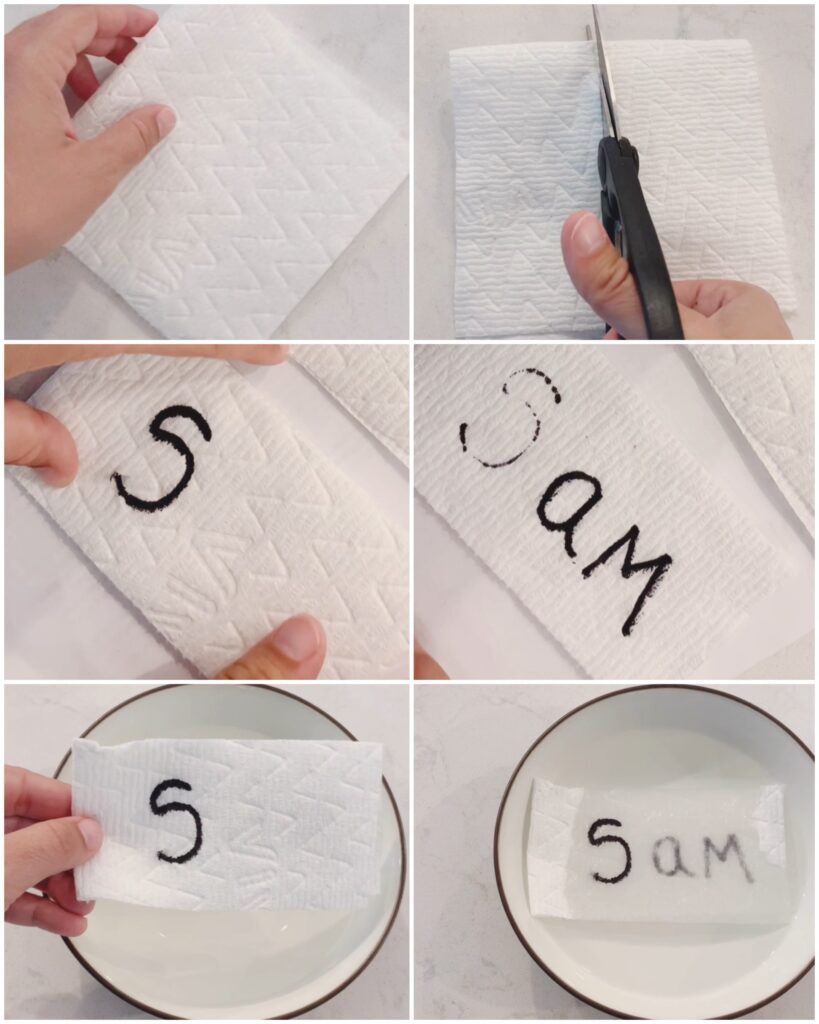 This activity is so easy to do on your own! Here is a quick 'how-to' on making this fun sight work activity right at home! 
Get a piece of paper towel. 

Fold it in half. 

Cut it down the middle.

Top flap is for the first letter or two letters in some cases. You can break up complex words as well for more advanced readers! 

Bottom flap is for the second part of the word.  (NOTE: You can reverse order this as well. For example "MAP" could show the "ap" first then the "M" last (I.e picture at the top of this blog post!) 

Bowl with water. OR do it during bath time or while in the pool for even more fun!
SUGGESTION: Make this game even more fun with drawings that also pop up when your little puts the paper towel in the water!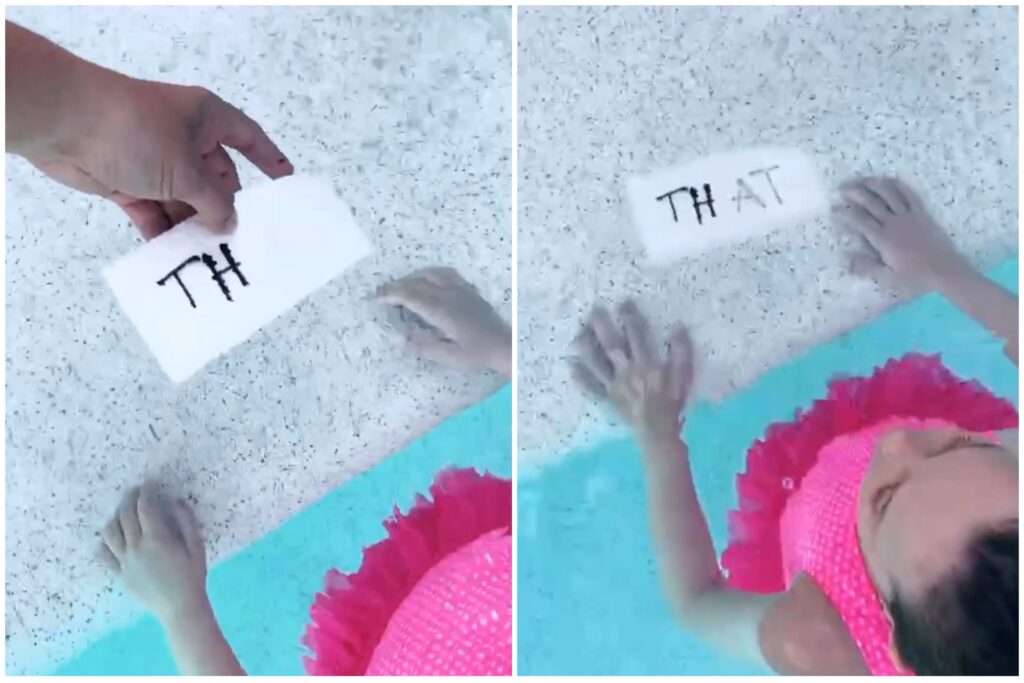 I hope this paper towel sight word activity engages your little learner in a fun and exciting way right from the comfort of their own home! Enjoy! 
For more montessori learning activities at home, check out these posts!
FREE Printable Worksheet Activity For Common And Proper Noun Lesson / Montessori At Home
FREE Noun Sight Word Worksheet / Montessori At Home
How To Create A Colorful Montessori Inspired Play Space
---
Make sure you follow along on social media for more!