Painted Plastic Basketball Hoop For Toddlers
|This post contains affiliate links|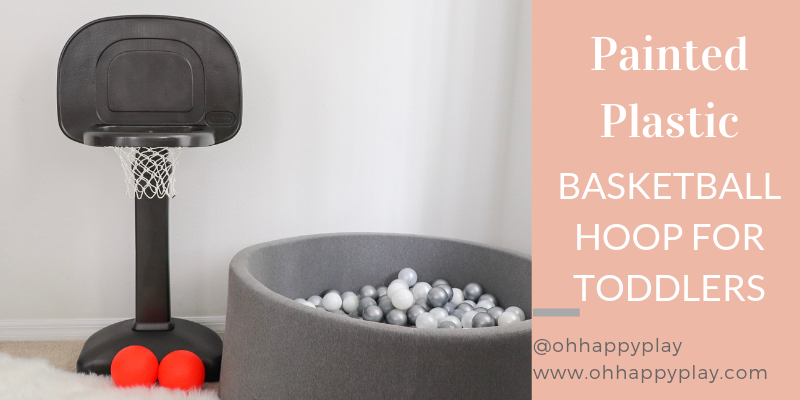 ---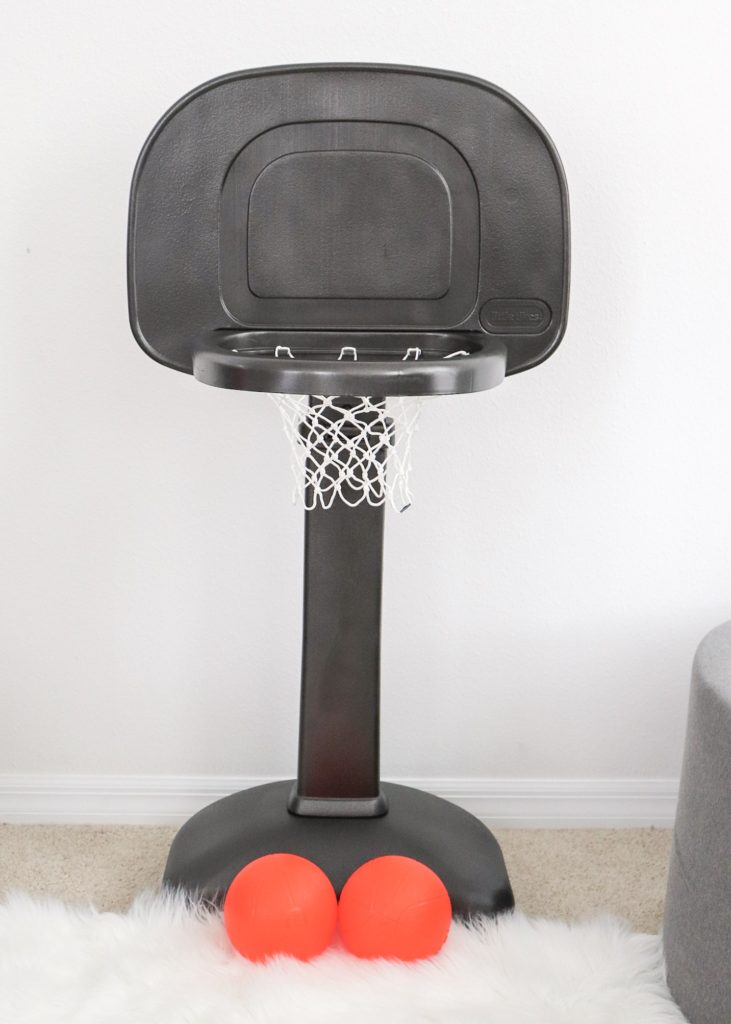 You may have seen this picture and thought, "oh hey, here is just another post about Noelle being extra" or "that girl has mega OCD" but I promise you're going to love this one! And if you looked at this picture and your only reaction was that you LOVE this idea, well then YOU'RE my people (haha)!
Having kids means your house gets taken over by tiny dictators (that you created yourself) and SO MANY colorful toys. If you know me at all at this point you know I just can't stand the burst of primary colors in my house especially when there is such an easy fix to hack it. So when I first started looking at basketball hoops for my boys' birthday I just couldn't find one that I wanted in my house (especially considering this isn't a small toy!) So between that and my mom who spray paints everything she up-cycles I knew I needed to enlist her help! The truth is this project is actually super easy and while I could have done it myself it would have just been 10x harder with the kids around so my mom was happy to feed my crazy (after all, I guess the apple doesn't fall far from the tree!)
SO back to the easy part….this really doesn't get much more straightforward than this:
DIY Painted Plastic Basketball Hoop for Toddlers
Basketball Hoop: I chose this Little Tikes EasyScore set because it was simple and that is all we really need. And little tikes is a great brand! It comes with 3 little basket balls and is perfect for what I set out to do!
Find somewhere to paint the hoop. Get a big tarp or cardboard, boxes etc to surround the hoop then it is time to paint!
Spray paint: We used Rust-Oleum Universal Metallic Paint & Primer in One (Oil Rubbed Bronze) – You may need a couple coats to get your desired outcome but make sure the paint fully dries before moving it or doing any further coats. Letting it dry fully is key!


---
AND just like that you've got a basketball hoop that is no longer an eye sore and can basically be put anywhere you want without causing much attention brought to it! Enjoy!! I know my boys surely are!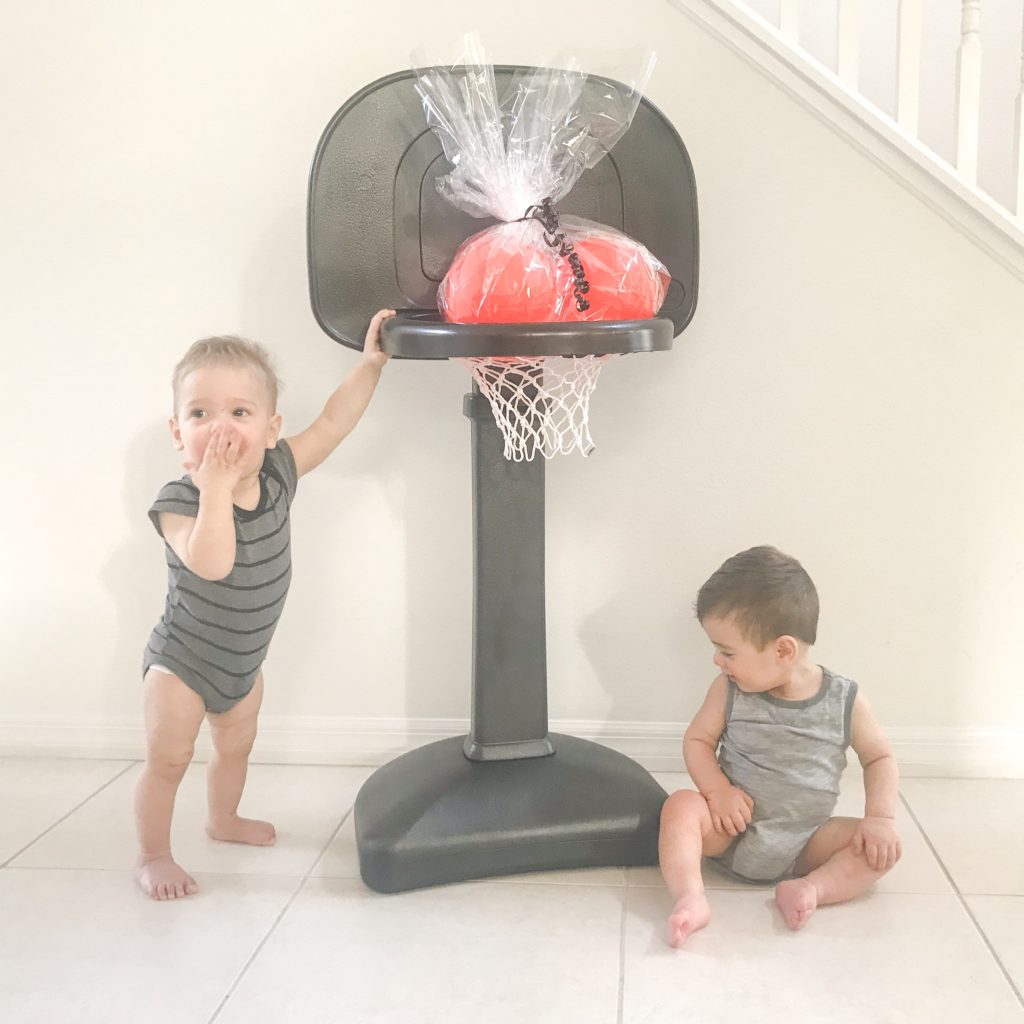 If you love my extra-ness than you may love my DIY House Frame Floor Bed  or my love for products like (what I claim to be) the most versatile play-set around!
Follow more of our journey: