This post is actually very short and simple but since it's a popular one I thought it was worth it. Since I originally posted Johanna's montessori room on my first blog about a year ago it has blown up on Pinterest. If you have ever typed in "toddler room" on Pinterest then I'm sure you've seen this picture below! I get emails/re-pins/questions daily about her room and I love how well received it is! Since Johanna was 14-15 months old when we originally moved her over we use a guard rail and a small blanket but now at the age of 2 (26 months old) she has been upgraded again! I figured I would re-create the original photo to show you just how we did it. So here is Johanna's updated montessori floor bed/toddler room! First off, we took off her guard rail and gave her a big girl comforter! Sounds like a little thing but it is just another milestone for my girl and she was very excited for it as well. Also, we got rid of her toddler pillow and she now sleeps with regular sized ones. Again, simple changes but changes non the less! If you have ever typed in "big girl room" on Pinterest you will be sure see Johanna's original floor bed pics so please feel free to pin/share away this new updated look! Here is what her room looks like now!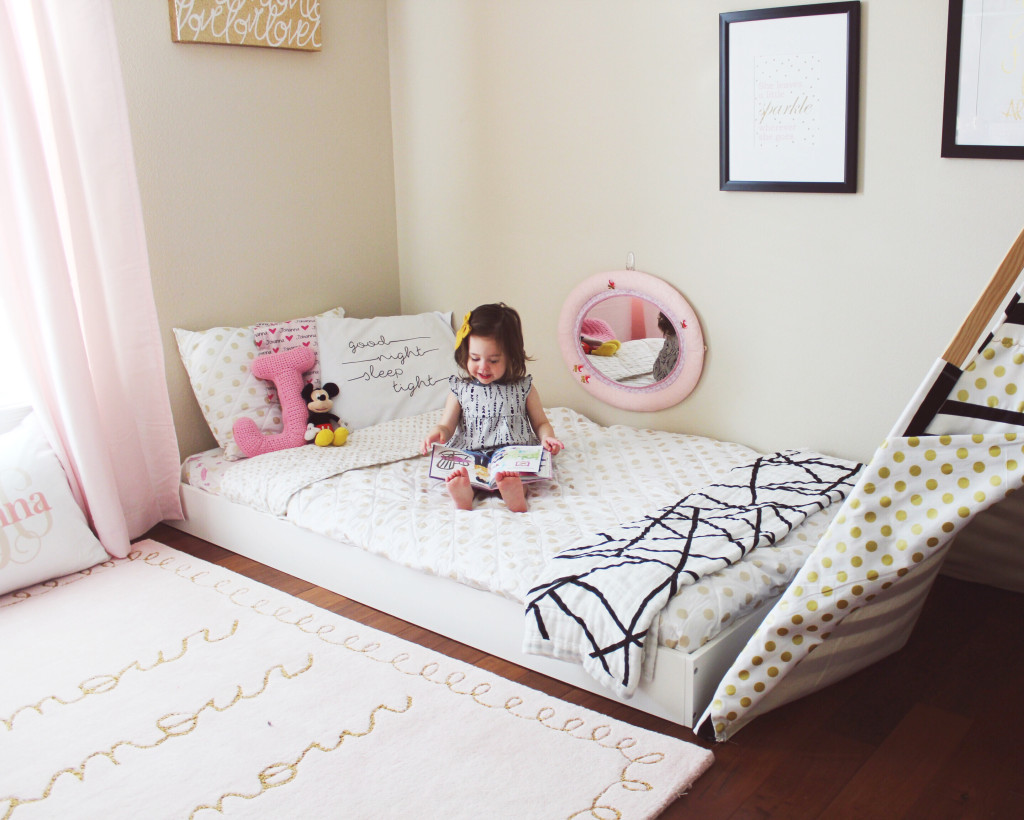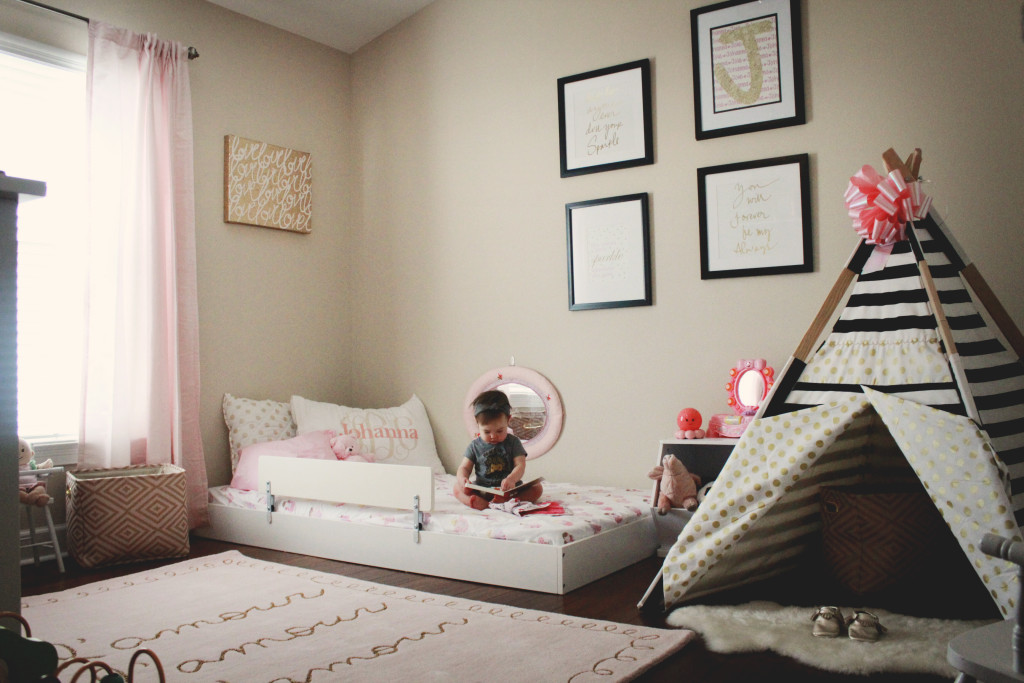 After: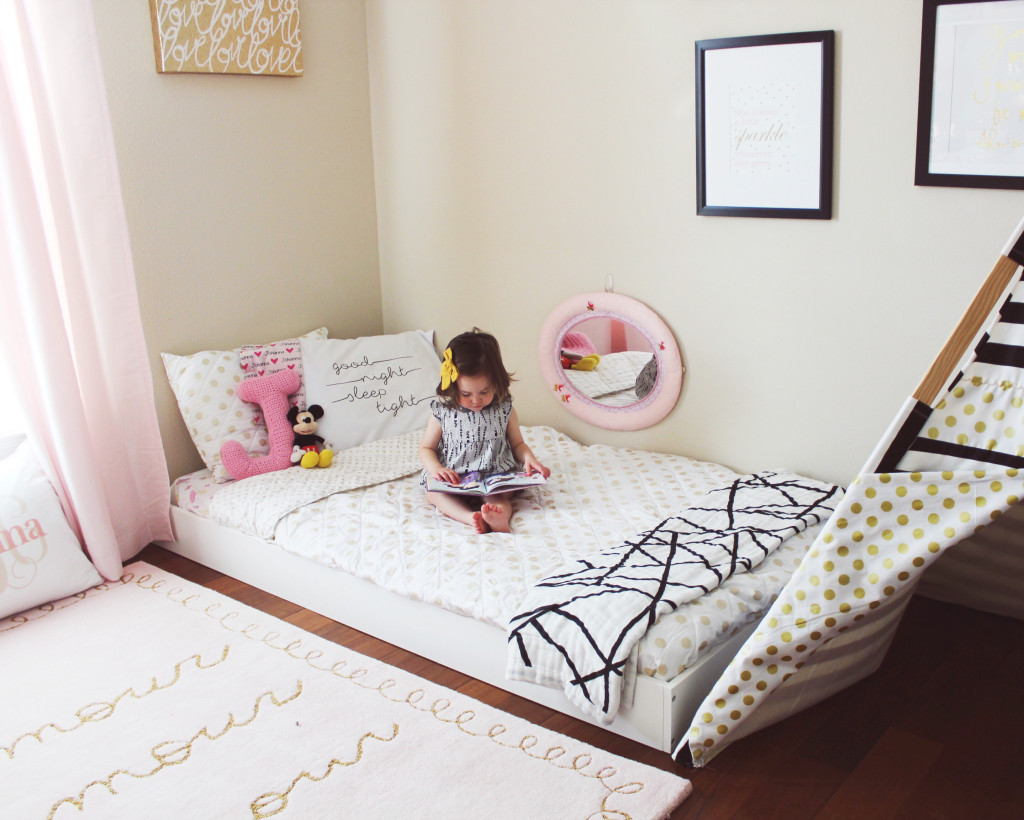 You can find my original post with more details about montessori rooms and more specifically why we chose a floor bed for our little girl here:
I hope you enjoyed the little update! Here are some links to items shown.
Comforter is from Pottery Barn Kids:
http://www.potterybarnkids.com/?cm_ven=CrossBrandReferral&cm_cat=PB&cm_pla=Kids&cm_ite=Default
https://www.etsy.com/listing/247726273/good-night-sleep-tight-pillow-case?ref=shop_home_active_13
https://www.etsy.com/shop/KnittingNannies2
http://www.amazon.com/gp/product/B013PQFHTY/ref=as_li_qf_sp_asin_il_tl?ie=UTF8&camp=1789&creative=9325&creativeASIN=B013PQFHTY&linkCode=as2&tag=ohhapl01-20&linkId=CAVORO5BXKSRSR76
http://www.landofnod.com/kids-rugs/
Enjoy!!
Xo Noelle