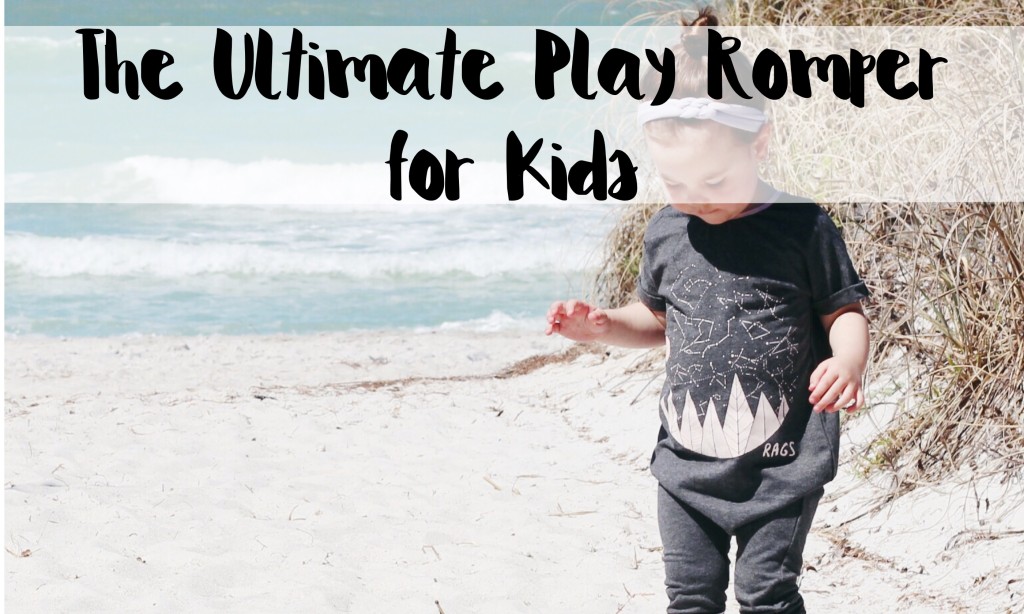 The Ultimate Play Romper for Kids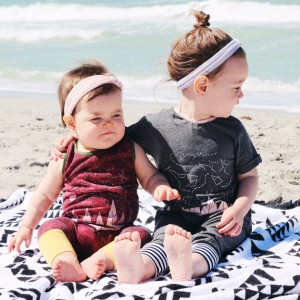 If you have tuned into ABC's Shark Tank this season than you have probably seen the adorable Rachel take on the Sharks while representing her awesome brand, Rags to Raches. She started not even two years ago turning her old clothes into fashionable clothes for her son and now she has a million dollar company! Watching her story was so inspiring for the handmade community because it showed just how real your dreams can be. However, my love for Rags to Raches started long ago. They were one of the first "small shops" I purchased from and until this day they rank in my top picks. Having the opportunity to work with them was just the icing on the cake! After reviewing a few different styles I have deemed Rags to Raches rompers the ultimate play romper for kids!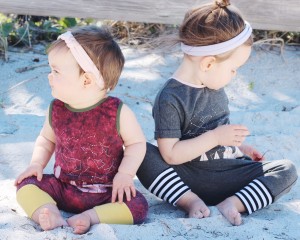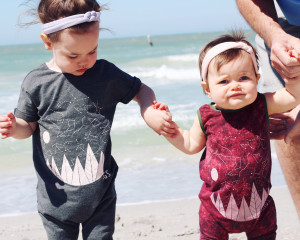 After receiving these two amazing rompers, I immediately put them to the test. With a potty training two year old and an active 10 month old, I figured we would be the best representation of the quality and functionality of this brand. I can honestly say my kids would LIVE in these rompers if I let them. From crawling, running, playgrounds, potty breaks and, our favorite, the beach, these rompers have truly out preformed the test of time. They are just as functional as they are cute which is a mothers dream. I will say, with a potty training kid I was hesitant at first because of the frequent potty breaks we take but I actually found this romper easier for my daughter to take off on her own when it came time to use the potty.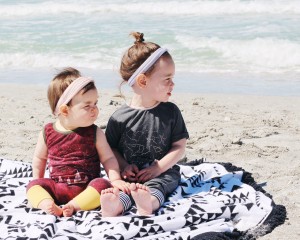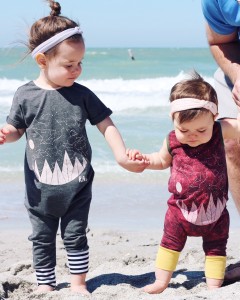 I think my favorite use of these rompers came on our recent trip to the beach this weekend. Living near the water we love to make beach runs as often as possible. Running down to the shore, getting your feet wet and taking a nice walk is all the medication a soul needs and nothing is better than doing this with your family. At the age of 2, Joie loves to run and get her feet wet, search for shells and bird watch while we stroll. This last time I threw a romper on both girls and hopped in the car. I'm not sure what took me so long to figure this out but these made for the perfect beach run outfit. They are stretchy breathable and came off with one swift motion. After our walk we just shook out the romper and put them back on for the drive home. Genius. If you want to shop their amazing brand head over to Rags to Raches now! All of their designs are limited editions so when they're gone, they're gone. So don't wait to snag the designs you love!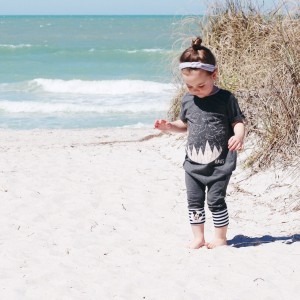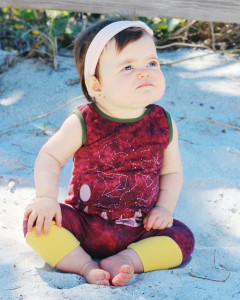 Xo Noelle
Picture Details:
Towel: Swim Zip Roundie
Rompers: Rags to Raches
Headbands: Holly Blossoms