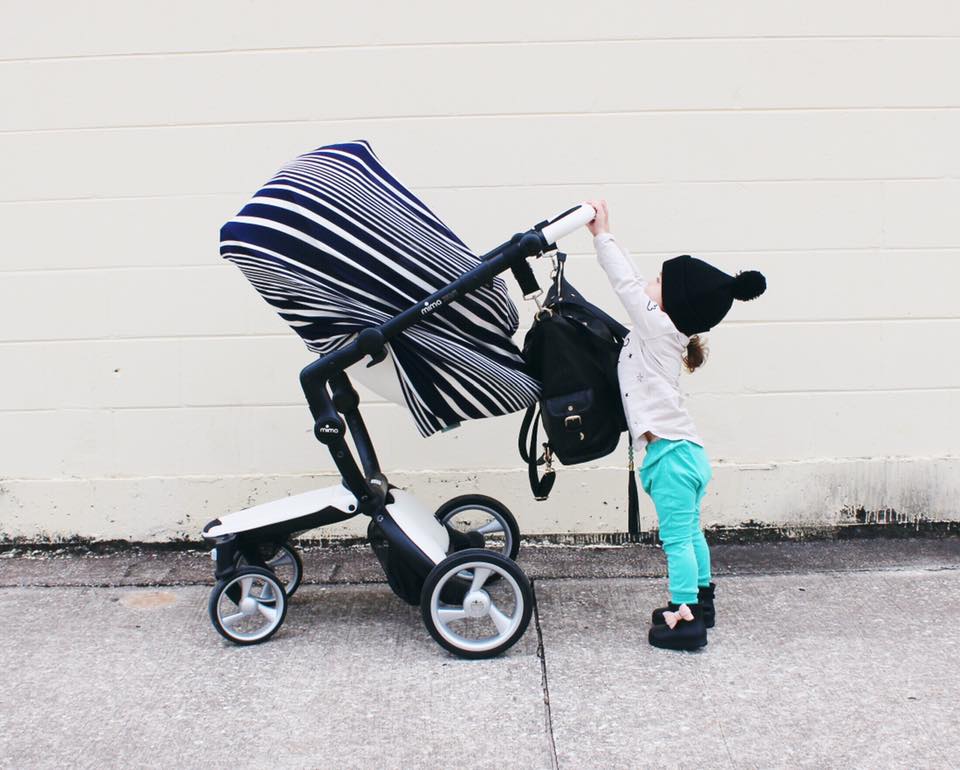 Wondering how to have a successful nap time on the go? I am sharing how to successfully have your baby nap on the go in this post!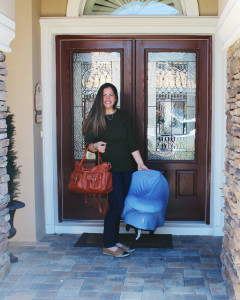 Importance of a Nap Time Routine
Scheduling and routines are big around our house. When my first was a baby we were home every day right in time for naps and we stayed home until they were finished. I made it a point to do this so she would be well rested and happy during her awake hours. But then along came Lola and things started looking a little different. By that point Joie was down to one nap a day and we utilized our mornings by accomplishing one consistent goal: wear Joie out so nap time would be successful. Our mornings became our adventure time, we went to play dates, parks and museums. So when Lola was born I wanted to get her on a schedule too, and that was still important to me, but it simply wasn't realistic to stop doing all those things just because it was her time to nap. Thats when I learned the beauty of car seat covers and nap-time on the go!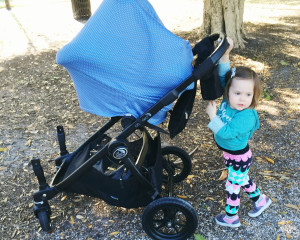 How to Have a Successful Nap Time on the Go
Let me just start by saying you won't find any cuter carseat covers than by the amazing Covered Goods but they are so much more than just that. They are a  complete multi use product which can be used as a carseat cover, nursing cover or scarf AND a shopping cart cover. Seriously, talk about a versatile design! I use my Covered Goods for all of the above but it became a godsend when it came to napping on the go when my second daughter, Lola, was born.
How Carseat Covers Work for Nap Time
I don't know if it is a second child thing, or a baby thing, or a Lola thing BUT this girl had complete FOMO (fear of missing out). The second we would leave the car, wether she was sound asleep or not, she would become totally alert and obsessed with her surroundings. Napping in public was just not happening. I tried throwing a blanket over her carseat but I was always peeking in to check on her. Being in Florida the blanket wouldn't last long anyways on those muggy mornings. The great thing about the Covered Goods cover is that it is open in the front so I can peek in on her all I want with ease AND the air continuously flows through to her.  I simply slip the cover over her carseat and she no longer gets distracted by all the moving parts surrounding her. I would say 90 % of Lola's morning naps are done outside of the house and they won't happen without our Covered Goods carseat cover to help decrease the distractions.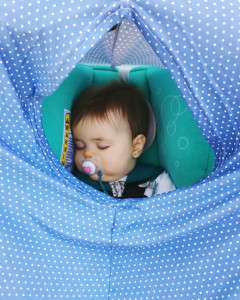 My Favorite Nap Time on the Go Carseat Covers
I was given these two great covers and I am totally in love with them both! I have the Navy & Ivory Stripe and the Dot design. They get switched out and used everyday around here. Head over to Covered Goods now so you can check out ALL of their color options/patterns. You will be sure to fall in love with them!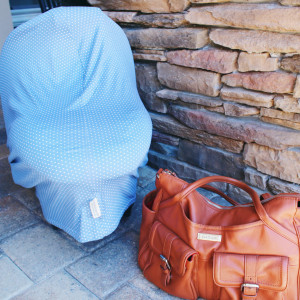 Xo Noelle
If you loved this post, I think you'd like these too:
Top Five Best Earth Mama Organics Baby Products