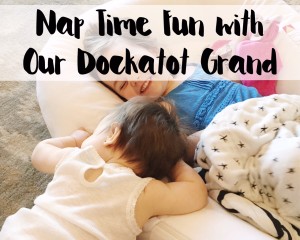 Nap Time Fun with Our Dockatot Grand
Have you ever heard your toddler say, "Mom, I'm going to go lay down in my bed and rest." Pretty uncommon to hear in these early years of our children's life but it's a phrase I actually hear come out of my two year old's mouth often, especially since we received our new Dockatot Grand a few weeks ago. We have had lots of nap time fun with our Dockatot Grand but our love for this brand doesn't end there!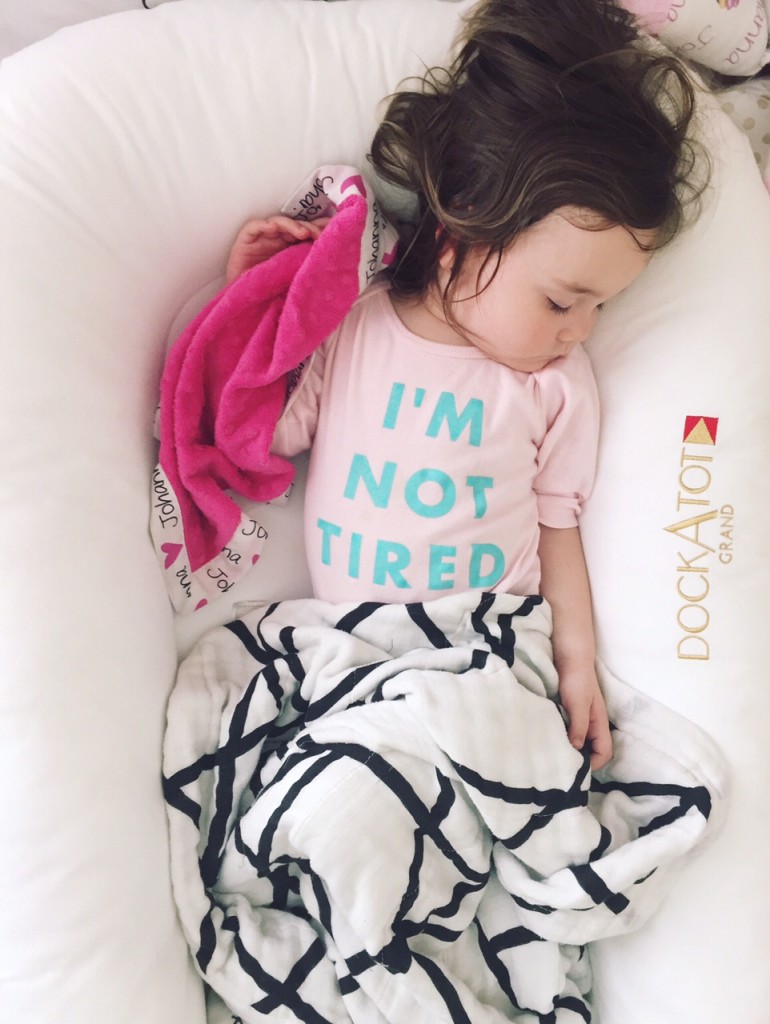 If you've never heard of Dockatot then first of all, get out from under that rock (kidding) and keep reading! As described by Dockatot themselves, "DockATot™ is a multi-functional lounging, playing, chilling, resting and snuggling dock you can take anywhere. Created with love in Sweden with a strict emphasis on design and comfort, there is simply nothing else like it on the market that allows mothers to feed, soothe, and bond with baby."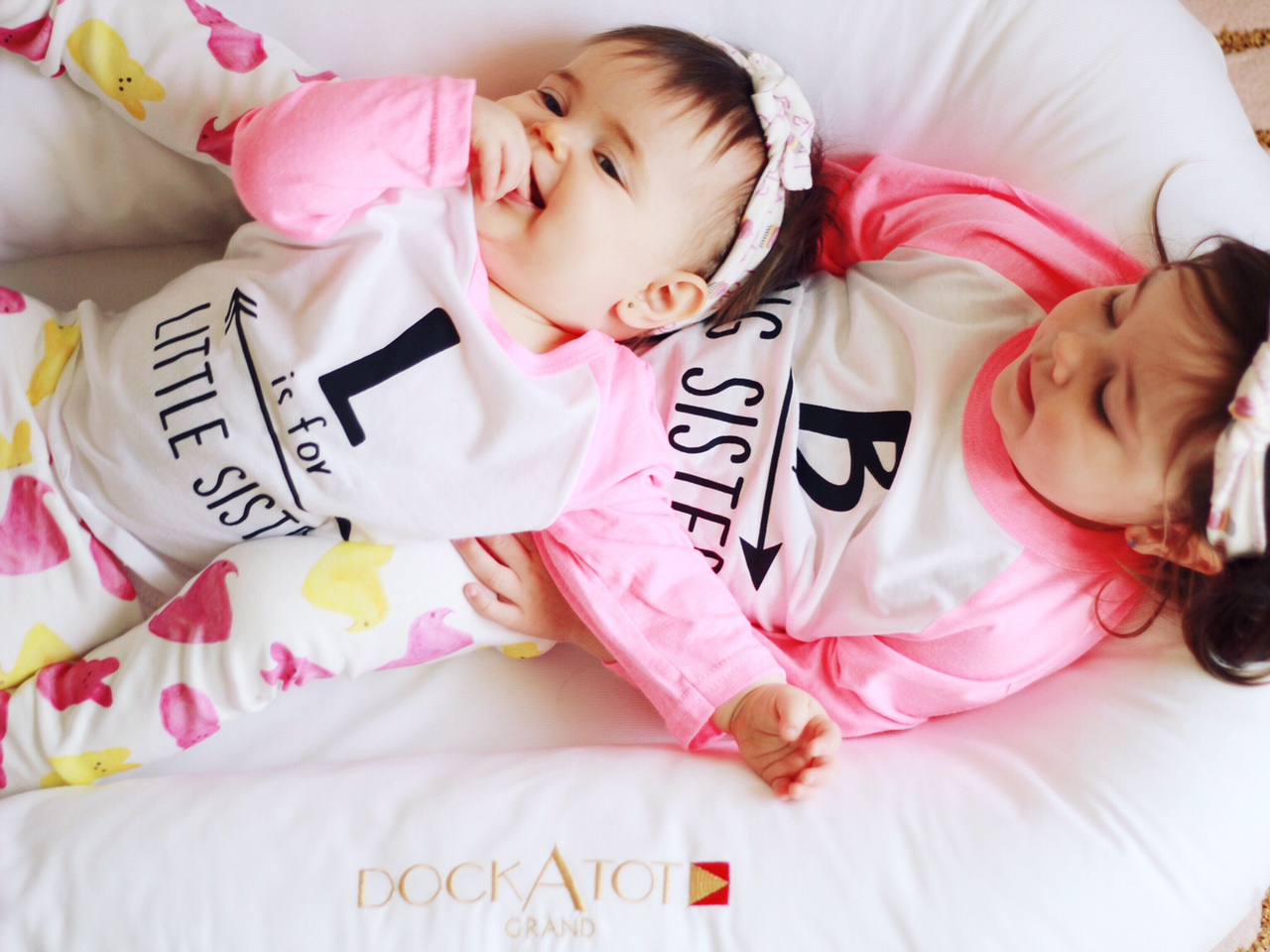 After receiving our new Dockatot Grand a few weeks ago it quickly became a favorite hang out for my two girls (2 years old and 11 months old). We couldn't get it out of the box fast enough before my two year old pounced on it. She watches her shows in it, reads in it and even asks me to lay it on her bed to nap in it! The Dockatot Grand is designed for children ages 9 months through 36 months so what I love most is BOTH girls really get to enjoy it. It's so much better than any lounger I've seen, and it's designed specifically for my girls' age ranges. If you have a brand new babe, don't worry, they have one for the little littles too. It has seriously become a decorative piece to our living room because it is used that much! What makes the Dockatot even more unique is that it travels well! It has a convenient handle and comes with a plastic carrying bag that allows us to bring it with us on our travels. This is great because no matter where we are, whether just at the grandparents house or on vacation there is a comfortable/ familiar place for my girls to rest. I only wish I had one of these when the girls were much younger but I now I know what my number one must have will be when we decide to have a third! I will have more on just how I incorporated our Dockatot into our living room design on my next post, so stay tuned for that! But for now just go ahead and grab one of these amazing products, you won't regret it!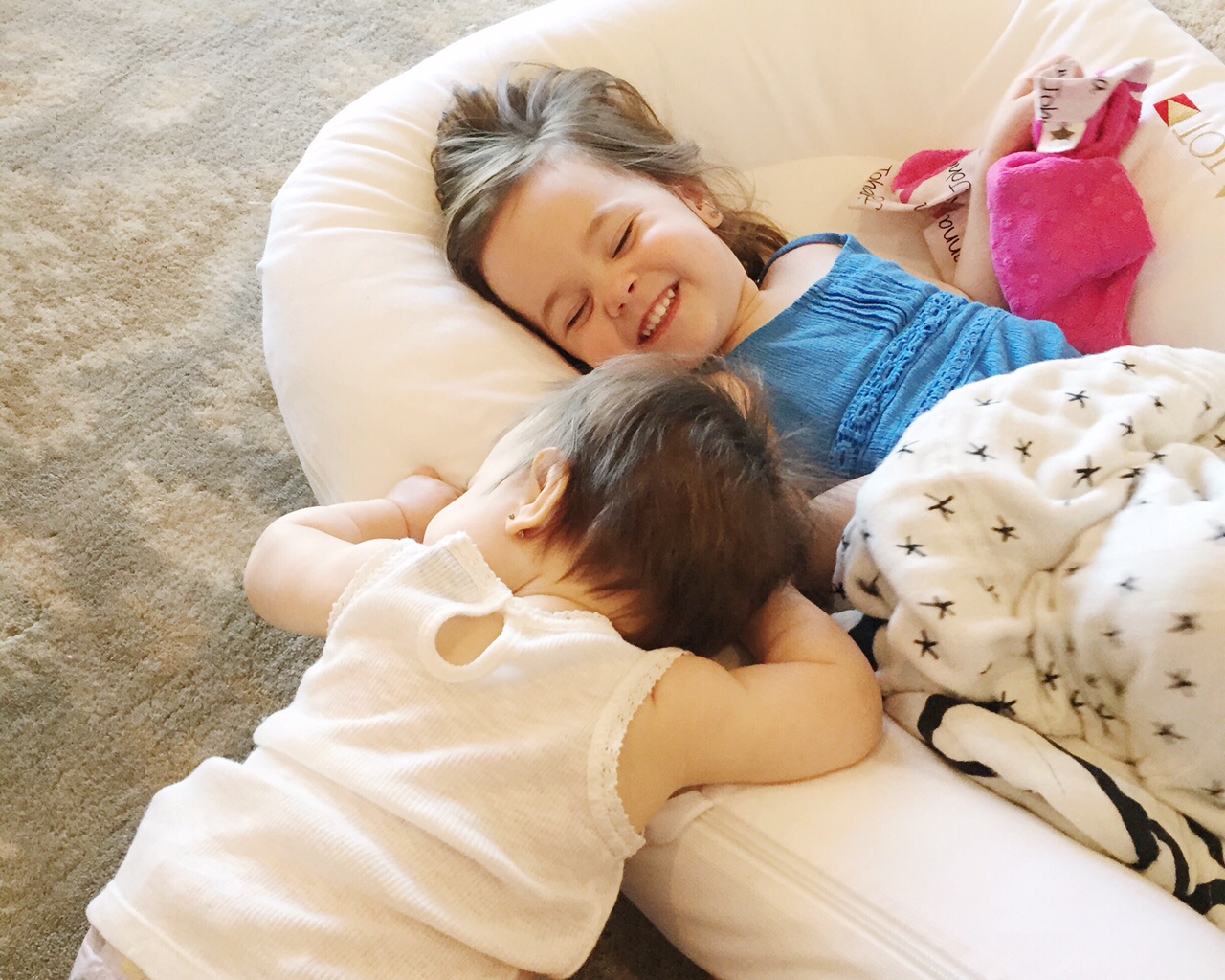 Head over to Dockatot NOW and shop their amazing styles/designs. You will be sure to find a pattern that you absolutely love! Shop the Dockatot Deluxe 0-8 months HERE and the Dockatot Grand 9-36 months HERE.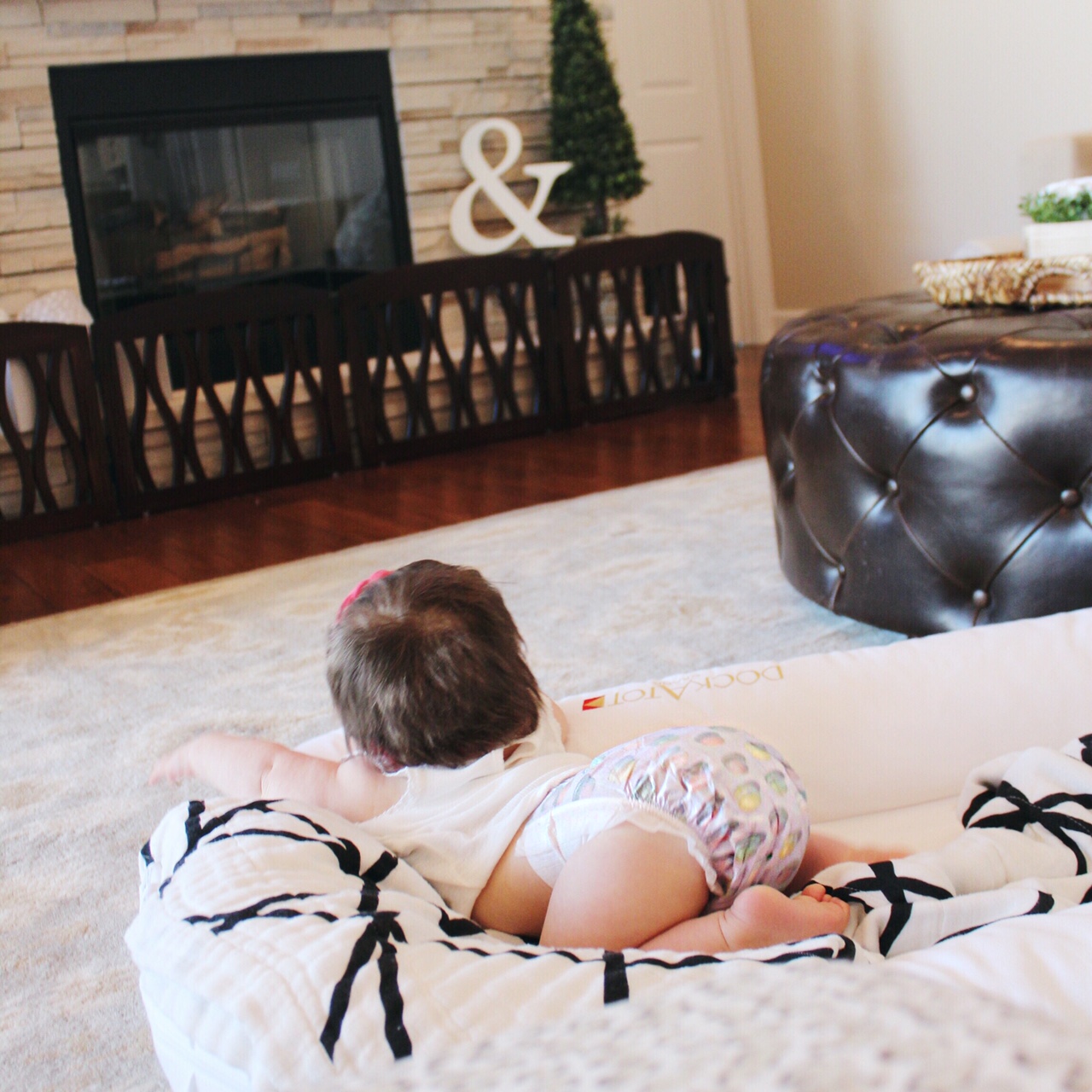 Xo Noelle