---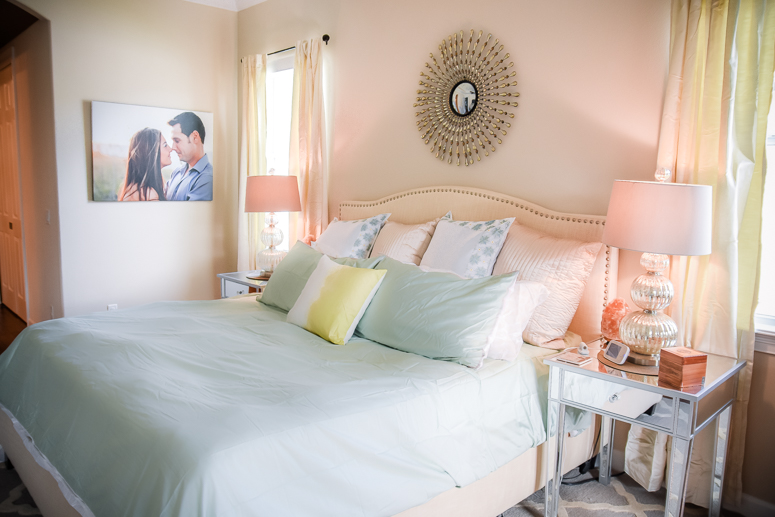 I like to believe that the master bedroom is the heart of a house. It may not be a room that others see often but it is a room that definitely deserves attention. This is where you as the parents go after a long day to unwind and refresh. There are many times that after the last child is asleep (yes, usually around 7:30-8pm) my husband and I head right to bed. We chat about our days, watch a show and just unwind. For this reason alone our master bedroom needed a little refresh and I am excited to share it with you!
In every room in my house I tend to lean toward neutral colors (you may have noticed) and that held true for our master bedroom. Myself and my best friend coincidentally started renovating our bedrooms at the same time. We both have completely different styles though, which reflects in the overall aesthetic. While opted to look into sites like antiquesworld.co.uk to get her hands on vintage furniture, I decided to go for a more contemporary feel to the room. When it came to painting the walls, we had to put our bed and other furniture pieces in storage, just to be on the safe side. I wouldn't want to spend anymore time or money trying to have it all cleaned if paint got on it. For anyone planning to renovate any part of their home, since we were recommended to look into sites such as https://keepsafestorage.com.au/ for storage solutions, we pass this tip onto you guys. It was definitely worth it and would advise the same to you. We then brought everything back in once the paint had dried. The overall look of the room is more than I could have hoped for.
I love keeping furniture and rugs very neutral then adding pops of color in other areas (blankets, pillows etc.) The problem I have with neutral colours, especially for rugs, is the risk of staining. I always try to care for my rugs as much as humanly possible, and with a new guide from the writers at bazaar velvet, you could learn how to take great care of your decor as well. I do this for this very reason, so I can do a little refresh in any room of the house without worrying about colors colliding. If all your basic pieces are neutral in color you can add, change or re-create your color schemes with much more ease! When I decided I wanted to do a refresh in our master bedroom I knew it would be an easy task. Essentially all I did was change our bedspread, add a new rug and change out a few night stand décor items yet it completely changed the feel of our room!
Here are our new pieces:
That gorgeous bedspread! Before we had a very neutral bedspread that didn't offer any pops of color so I knew I wanted a bedspread with some color. I found this amazing Bluebellgray Nessa Solid reversible duvet cover set and instantly fell in love! I loved the color and how I could still dress it up or down with pillows. It has amazing subtle colored stitching accents that are gorgeous and of course, reversible. Not to mention this entire set is extremely soft! You can purchase yours exclusively at Bloomingdale's HERE.
And as mentioned before I was eager to find an extra pop of color so when I came across this Paint box ombre printed pillow (also by Bluebellgray) I knew I needed it! It offers the perfect compliment to the bed spread and just happened to match everything else I had bought for the bed perfectly. This pillow is super versatile and I just love how it turned out all together. You can find this pillow at Macy's by clicking HERE.
Our room is also a place the girls love to play so I wanted to find a small area rug for the entrance of our room and I found the perfect one browsing through Lorena Canals new rug collection. I found this Ombre Dark Grey rug with these amazing tassels on the ends and it was the perfect accent to our room! What makes these rugs super unique is that they are 100% totally machine washable. When you have a kid that is music to your ears! Am I right? Such a great quality, handmade rug that doesn't lack design and appeal! You can find this exact one HERE.
I hope you loved this inside look at our master bedroom and our little refresh we had the pleasure of doing! If you have any further questions feel free to ask below!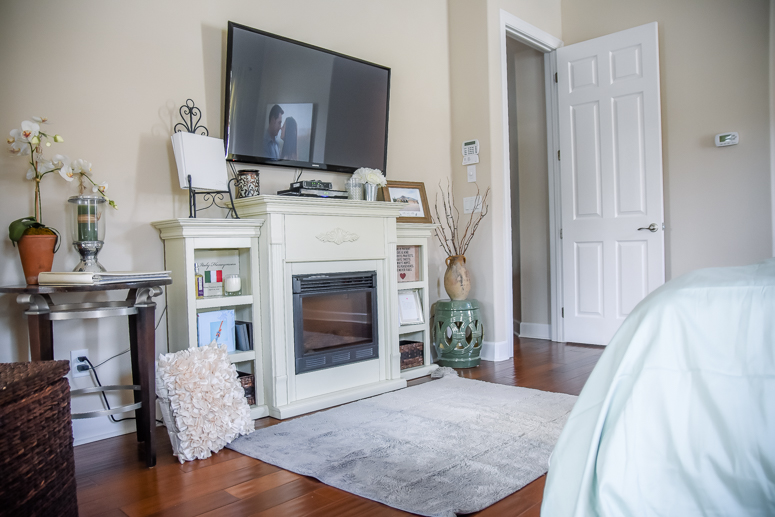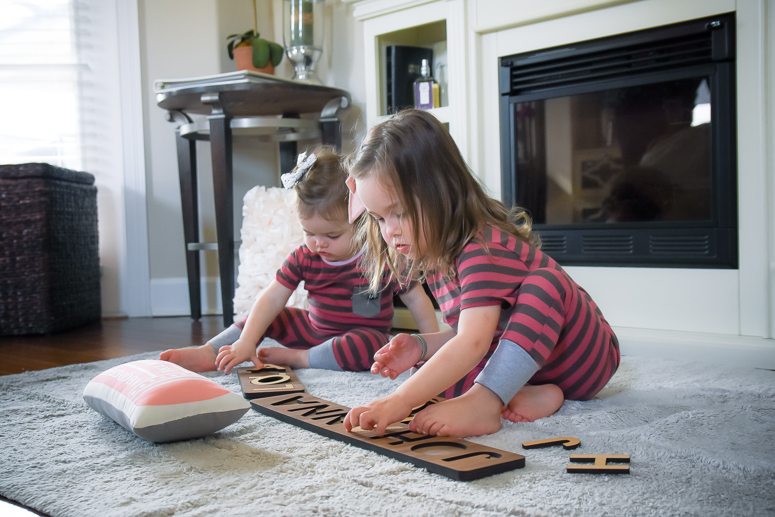 Enjoy!