If you know me you know I love giving gifts! This may be the reason I love holidays so much, especially with a now baby and toddler. I enjoy giving them things that they will be excited about even if it's just something basic or even essential! Below are some of my Easter basket basics for babies/toddlers.
First of all, I LOVE shopping small and supporting the handmade businesses of America so I always include something from a small business in all my holiday giving. So, Easter is no exception. I typically pop over to Etsy any chance I get and browse their database of handmade shops. Instagram has a great #handmade community as well and I have been lucky enough to work with a lot of small businesses through that platform. What I love most about shopping small is you can find the most adorable, creative, unique and well made items AND you're supporting a family that could be down the street from you.
My two year old is obsessed with Daniel Tiger so I do what I normally do and just type in her current obsession into etsy and that's how I came across the shop Monogram SAHM. She had everything Daniel Tiger and more. I knew Joie needed these Daniel Tiger finger puppets for her Easter basket and they will for sure make her squeal when she sees them. If you have a Daniel Tiger obsessed kid then head over now to Monogram SAHM and shop her adorable collection. These finger puppets are the perfect size and VERY well made! The detail in each character is impeccable. I can't get over the quality of these puppets and I can not wait to give them to Joie!
This year we will be out of town for Easter so I came up with the genius (lol) idea to do a combined basket for the girls (I know, mean mommy) BUT I think at 11 months and 2 years old I can get away with this. Here is a list, from top left to bottom right, of the rest of the goodies I included for the girls: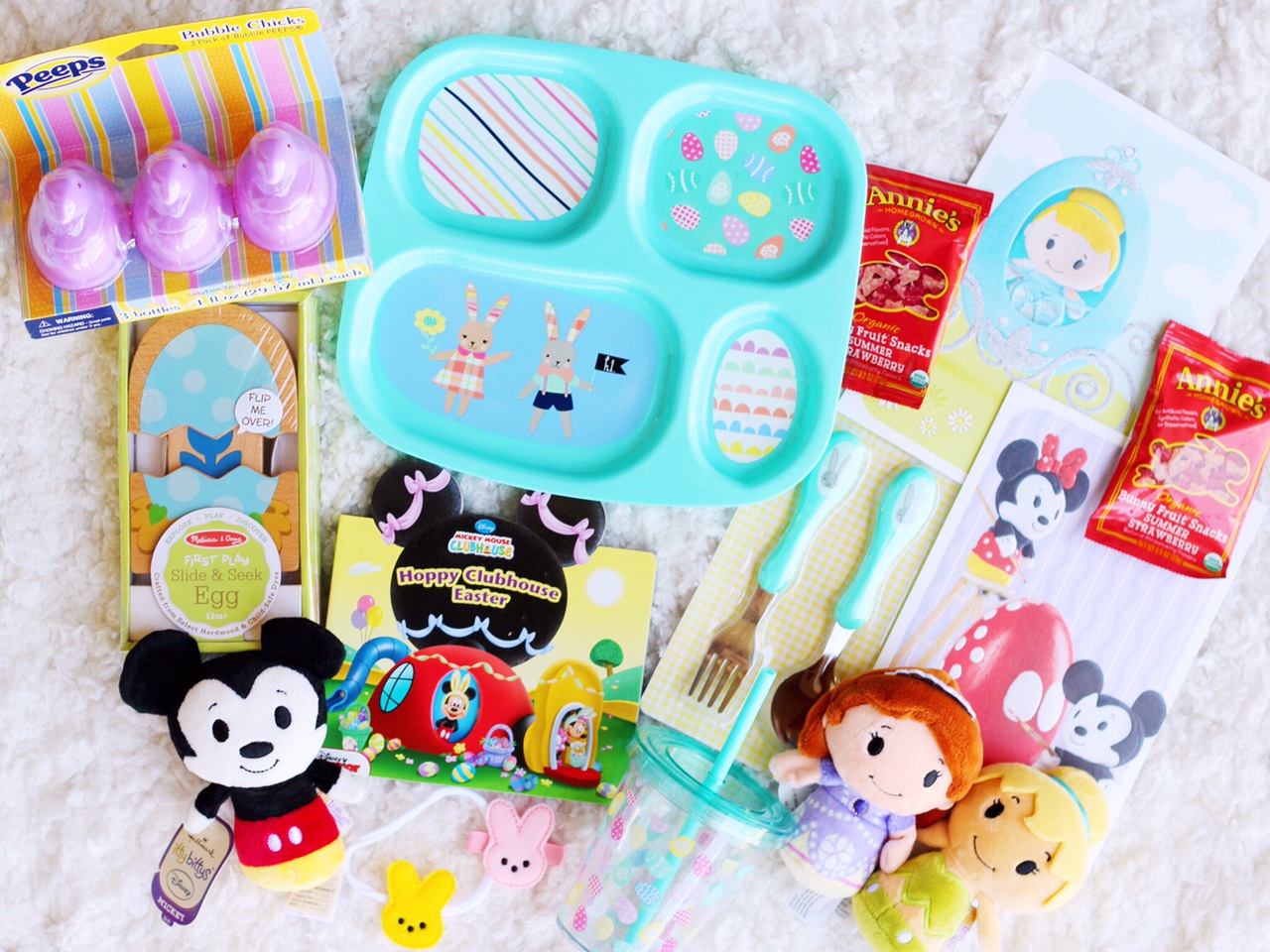 Happy Easter!! Xo Noelle