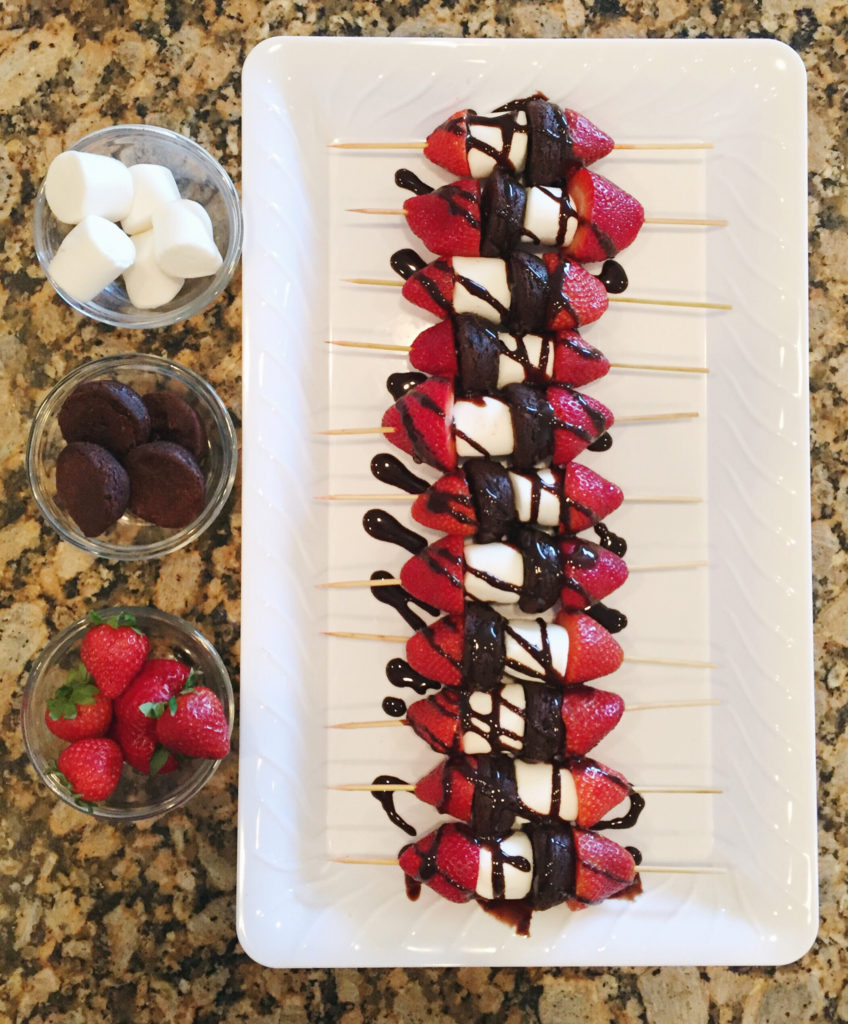 It doesn't get much quicker and easier than this!! Here is a delicious quick and easy dessert recipe for my Sweet Tooth Kabob.
What you need: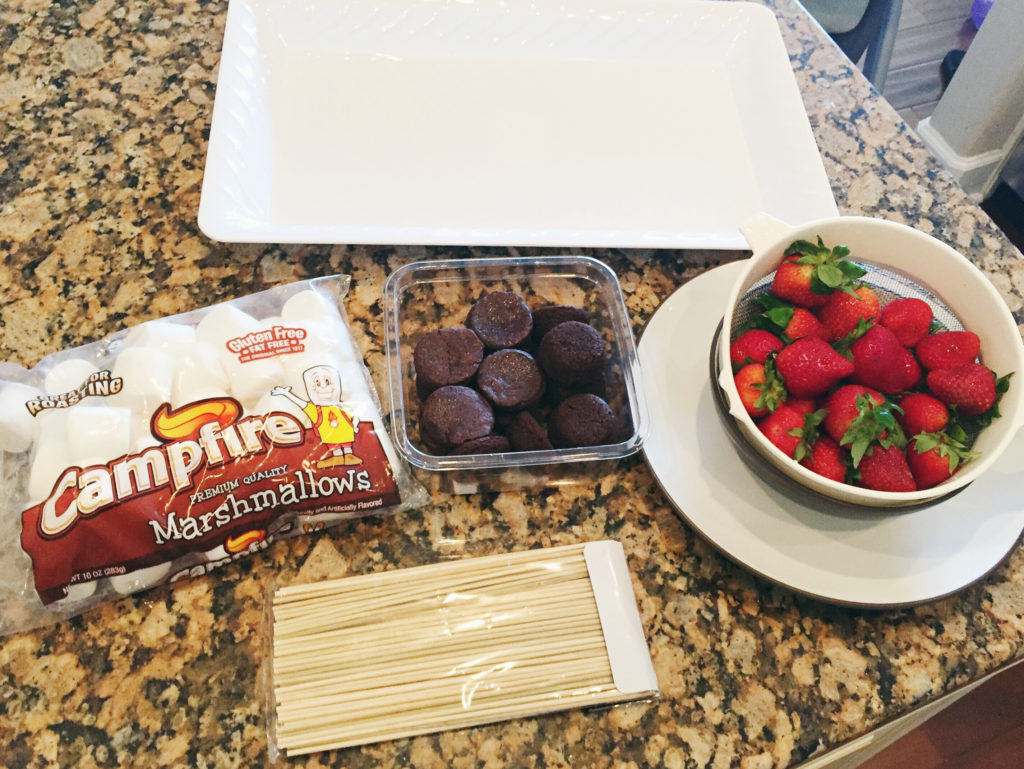 *Kabob sticks – short ones work best!
* Mini Brownies (I got mine already made at Fresh Market!)
* Strawberries
*Marshmallows
*Chocolate sauce
Ready for the easy part?! Assemble them!!
Simply put strawberry, marshmallow, brownie and another strawberry on the kabob. Lay them on a serving plate then sprinkle with chocolate sauce! SO EASY! Enjoy!!
Xo Noelle