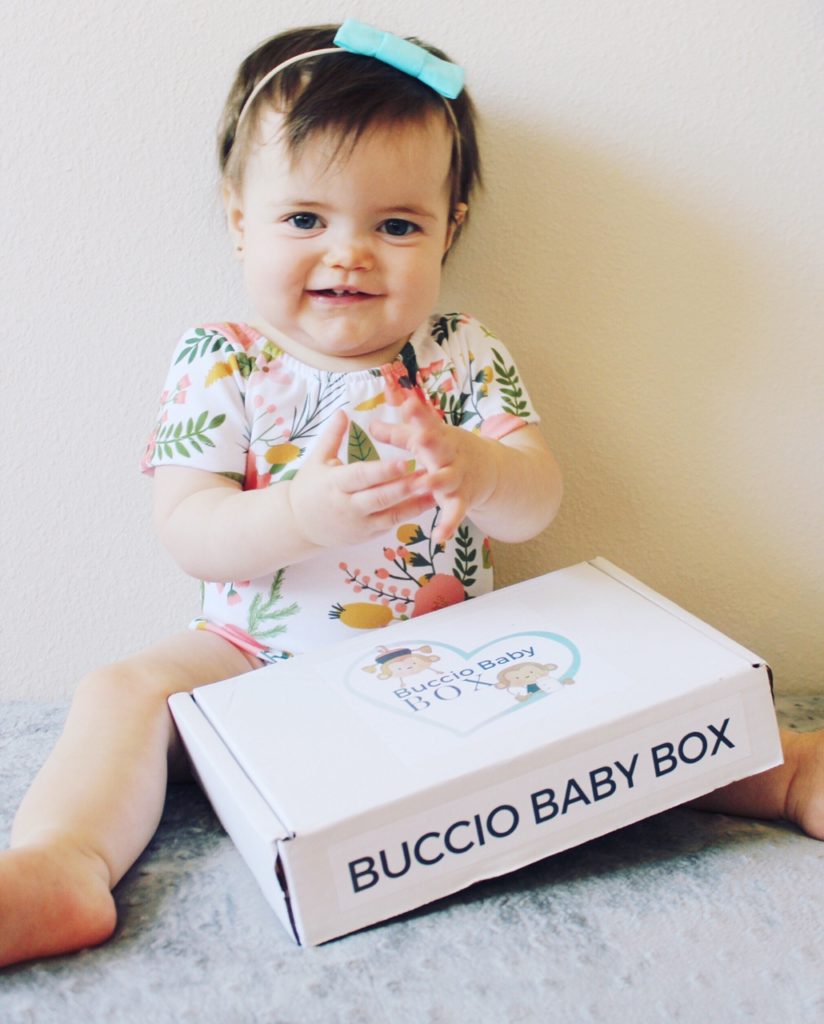 Whether it's your first baby or third baby, you always want all the latest/trendiest goodies for them. In the midst of those crazy newborn months it's not exactly easy to scope out all these new products on your own and that is where the Buccio Baby Box comes in! This is an all-new, month-to-month baby/mom subscription box created by a team of mothers and designed for babies' aged newborn-12 months. The Buccio Baby Box is the perfect gift/purchase for new moms.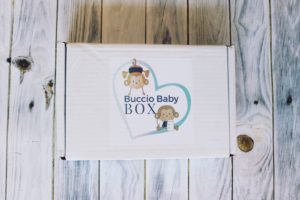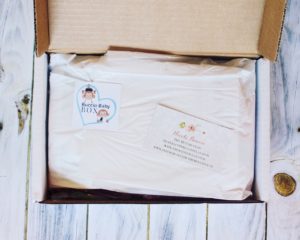 When you purchase this subscription box you will receive the Buccio Baby Box once a month. Inside that box will be 3-5 handmade items designed specifically for your child's age/development AND gender. Each box is valued at $55+ and is perfectly put together by a team of moms who strive to provide other moms with fun, practical and functional items for their new baby. As a HUGE small business supporter I love the fact that every Buccio Baby Box is filled with items from a group of handmade shops. So every time you purchase one of these subscription boxes you are not only getting handcrafted items but you are also supporting a mom who took a leap of faith to start her own business to help support her family. There is nothing more empowering than mothers supporting mothers and this subscription box truly conveys that.
Below is the box we received from Buccio Baby Box and I absolutely love every piece inside. This is NOT the exact first box you would receive when purchasing because Buccio Baby strives to keep an element of surprise for its customers. In every box there will be some items for baby and some for moms and it will be a surprise each time!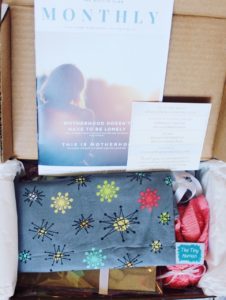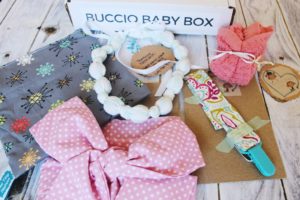 What we received in our box:
*A linen reusable snack holder, which we tested out almost immediately and LOVED.
*A teething necklace. This was my personal favorite! I love trendy and functional pieces for myself.
*Boo Boo Bunny- the cutest little ice pack for boo boos I have ever seen!
*Paci holder. LOVE the print on this one!
* Pink polka dot bibdana and head wrap. Both super soft and super cute!
Buccio Baby Box will be launching soon and I was lucky enough to receive a special offer just for my readers! You can use code OHHAPPYPLAY10 for 10% off your Buccio Baby Box. So make sure to pin this AND sign up for their launch list so you can start your subscriptions as soon as they launch! You can sign up HERE or by clicking the link below. Signing up not only lets you be the first to know when they're available but you will also be entered to WIN a FREE box!
www.thebuccioclan.com/bucciobabybox
Whether you're purchasing for yourself, a friend or as a baby shower gift the recipient will be sure to love the items inside. This is one of those things that I just know will be hit in every household! Let me know what you think about this genius idea below! Anything you would love to see inside your Buccio Baby Box? Leave a comment and let me know!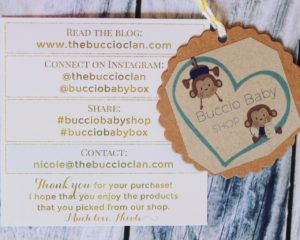 Xo Noelle