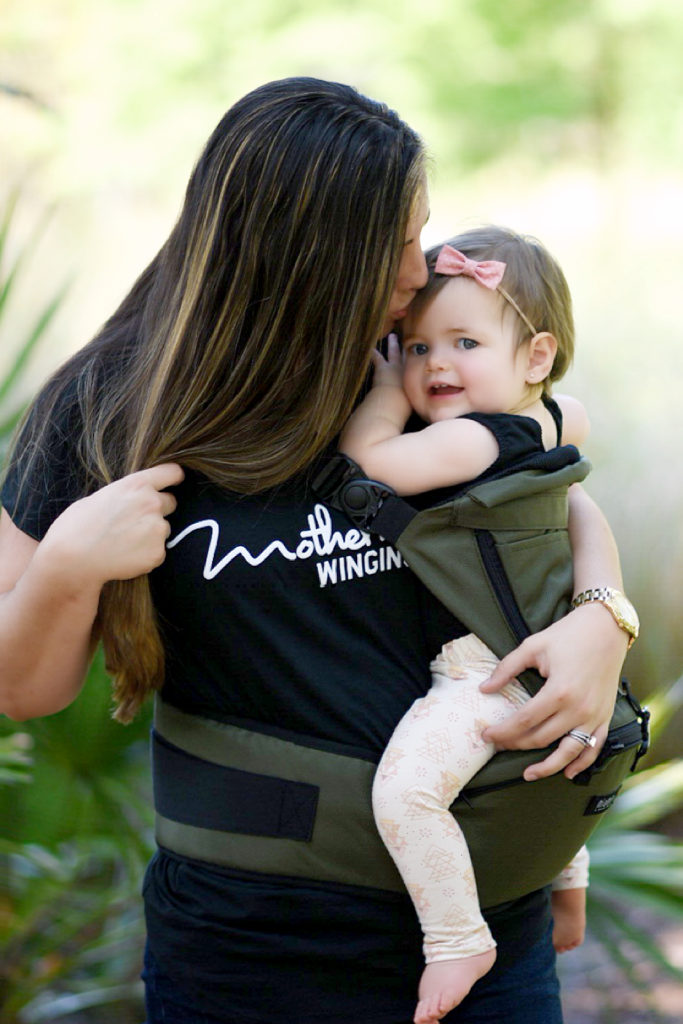 As a mama to two girls 16 months apart I would like to self proclaim myself a baby wearing guru! Yes, that just happened (haha). If one kid doesn't want to be held it's almost guaranteed that the other one does. Chasing the two of them around has required me to have some kind of baby wearing carrier from day one. I've tried them all and found a few I have liked but none that I truly LOVED for all stages of their growth (past 3 months), until now! Not until I found the ONE baby carrier that can be used NINE different ways: The MiaMily Hipster.
From the second I opened the box I knew the MiaMily (A Swiss Brand) Hipster carrier was going to be my official go-to carrier from that moment on! It was one of those products that I immediately texted my girl friends with babies about because it was that good! The idea, the concept AND the functionality of this carrier was pure genius. What mom doesn't carry their child on their hip for half the day anyways and this one makes it super easy to do, HANDS FREE! The Hipster doesn't only have to be worn one way either. It is a versatile carrier that allows you to carry your baby 9 different ways (including front, forward facing, back, and hip carry positions). On top of all that goodness, it is beyond comfortable to wear and I take it everywhere with me!
Another HUGE plus is that most carriers on the market have different options or ways to be used, accessories etc. but you have to purchase all the extras separately. Well, not with this one! The Hipster comes with everything you need for the carrier from the moment you open the box!
What is exactly in the box you  may ask, well here are the specifics:
Includes 1 hip seat, 1 double shoulder carrier top, 1 single shoulder carrier top, 1 head cover, 2 teething pads, 1 extender belt (up to 59 inch/150 cm waist), 1 foldable bag.
Watch this awesome short video about all the features of this carrier HERE and I'm sure you'll see why I am gushing so hard about it! I mean if my gushing wasn't enough, you definitely know a product is good when they reach their first kick-starter goal in 6 days! You can find out more about their kick-starter success HERE.
Get that baby on your hip and go about your day effortlessly with brand new MiaMily Hispter baby carrier! Shop your HIPSTER here!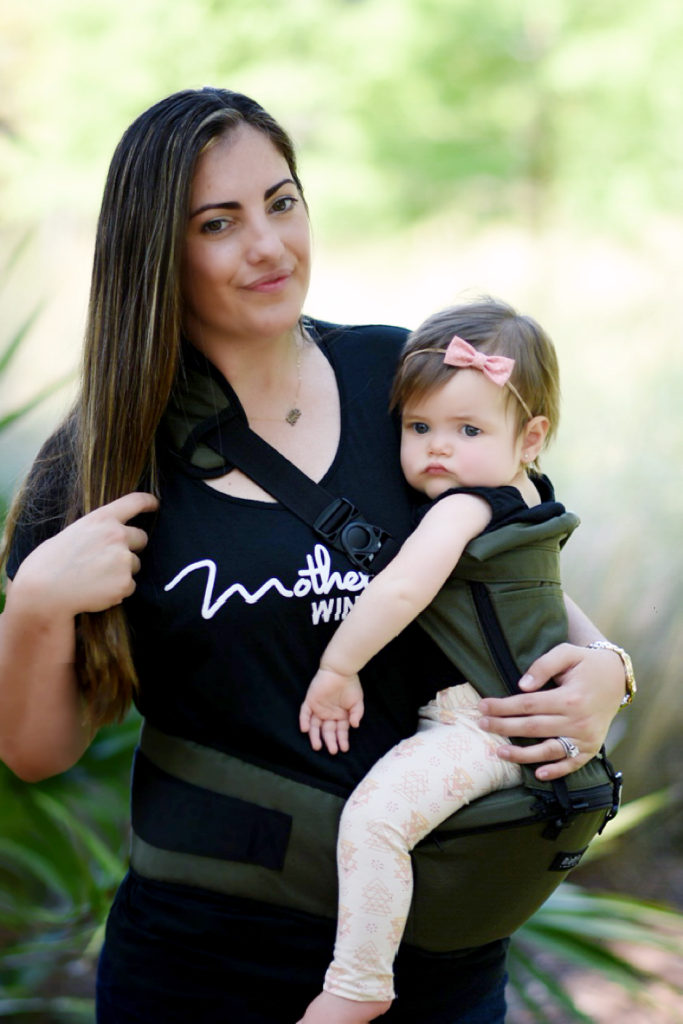 Xo Noelle