Learning social skills is imperative for little kids and this free printable teaches social skills for kids in an easy to follow way!
---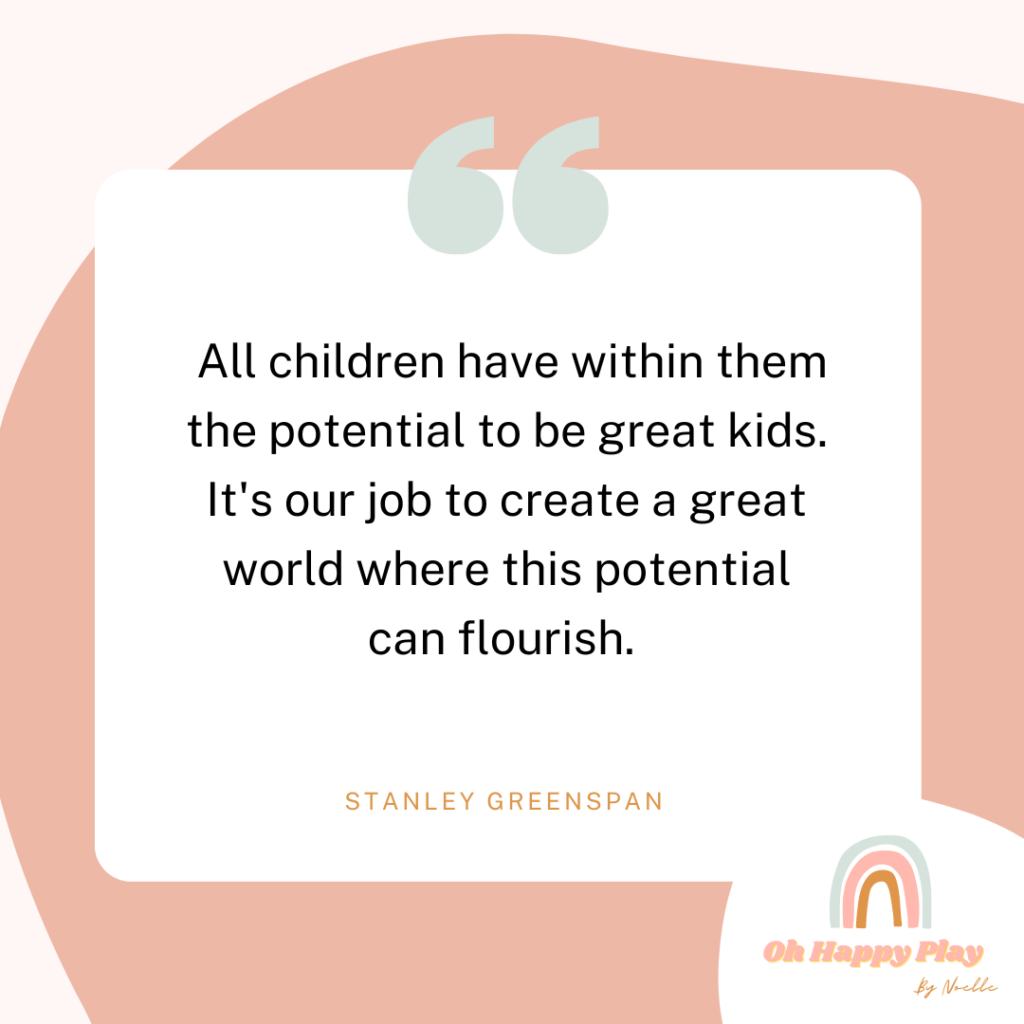 The Montessori Way of Teaching Kids Social Skills
In Montessori it's called practical life, in the world it's called social skills and in my heart it's been something I have wanted to bring to you all for quite some time now! It has been a hope of mine for a while now that beyond helping parents be happier and embrace a positive parenting lifestyle I could also focus on helping our children be their best self too.
It's hard not to notice that schools these days focus far more on homework, memorization and standardized tests than they do about the social and emotional skills our children need just as much. The skills they will use far more throughout their life starting now on the playgrounds and in our homes but well into the future when they're out of our homes too. There are a lot of parenting bloggers (so many whom I love!) that are doing a great job at spreading the science behind how our children's brain work and how we can positively parent them BUT as I have dove into my research I believe there is a huge missing puzzle piece. That puzzle piece I'm not seeing is the teaching tool part of the equation!
I want to be your destination for not just positive parenting content online but most importantly PROactive parenting/coaching. I believe the value I'm being pulled towards is helping bring the joy of teaching social and emotional skills to our children using this amazing platform! Where traditional schools are lacking I hope to fill the gaps with fun, short and easy to execute ways! I hope this upcoming content will be something you will want to save, share with friends and use in your own homes with your own precious kiddos!
---
This post will be dedicated to the FREE tools I plan to share and links to the videos that go over each topic! Enjoy!
Social Skills Resources for Kids
I've included a few ideas for ideas for teaching social skills for kids below including:
how to make friends game overview
how to make friends game free printables
the do and don't good friend game
the do and don't good friend game printables
Here are some great resources for teaching social skills to kids!
How To Make Friends – Social Skills for Kids
Below is a link for how to gamify "How To Make Friends" for kids!
How To Be A Good Friend for Kids
FREE THINK PRINTABLE (Pink Print)
FREE THINK PRINTABLE (Blue Print)
The DO + DON'T Good Friend Game
The Do Don't Game OHP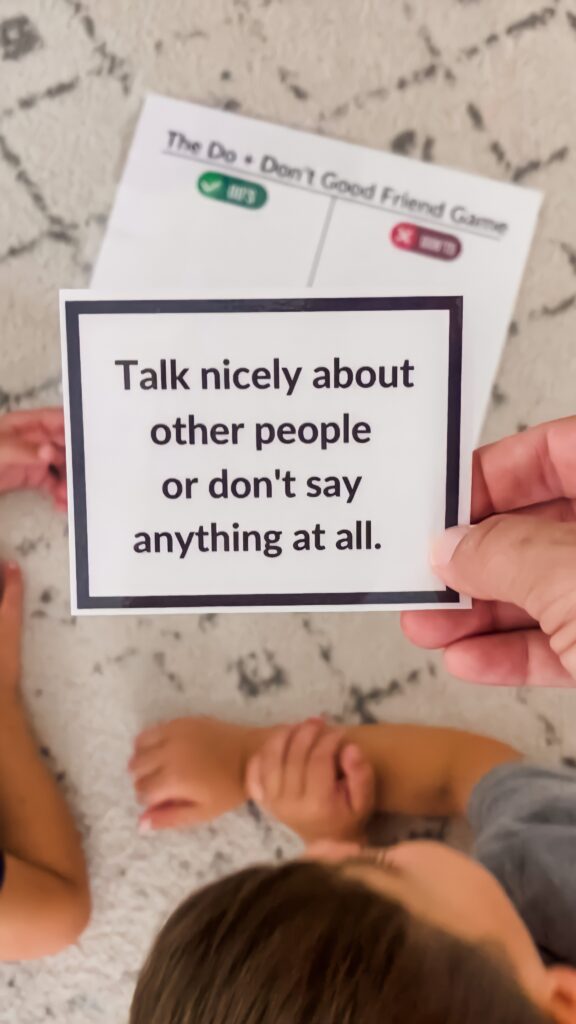 One way to teach children how to be a good friend is by modeling but another great way is by explicit decision making! I have created a social – emotional learning game called 'The Do + Don't Good Friend Game!"
How to play:
Print the below free printable. You can laminate if you'd like or just leave on paper. Cut out the rectangle question boxes and you're ready to play! Read aloud each scenario and allow your child (best for ages kindergarten – 3rd grade) to choose which column the scenario should go in. Is it a Friendship DO or a Friendship DON'T?! Feel free to talk about each scenario with your child or class.
I hope this list of ideas for teaching social skills to kids helps you introduce the skillset to your kids
For more montesorri teaching methods, check out these posts:
FREE Printable Worksheet Activity For Common And Proper Noun Lesson / Montessori At Home
Number Bonds Game / Printable Worksheet For Teachers And Homeschool