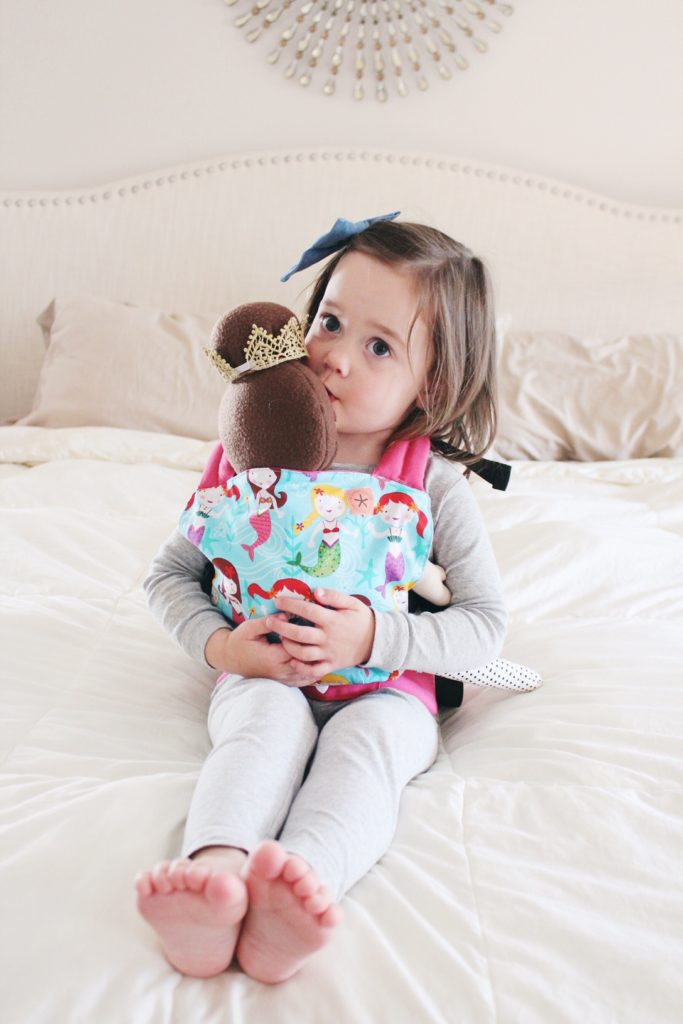 Ever since my first was born I began wearing her. For the last two and a half years I have had a baby attached to me in either a sling, a wrap or one of my sturdy type carriers. So when my daughter started playing with dolls on her own and wanting to "be like mommy" I knew I needed to find her a baby carrier of her own. Etsy is one of my favorite places to find stuff for my girls and that's where I hit the babies wearing babies jackpot when I came across The Little Starfish.
The Littlest Starfish is the most adorable babywearing boutique I have found! The mama behind this shop combines her love of babywearing and her love of sewing together all while she creates one of a kind pieces for your children (and you)! In her shop you will find the most adorable baby carriers for the kids and customizable mugs/tumblers for the mamas! She has ready to ship options or totally customizable ones. The craftsmanship in each detail of her work shows in her shop but even more when you get the product in person. This mama has pure talent and I am so happy to introduce this shop to my readers!
My two year old daughter, as I'm sure most two year olds do, LOVES to play with her dolls. She doesn't have a favorite one but rather a handful that she loves to play with at once. Whenever I am wearing her sister she wants to wear one of her dolls too so I make sure to bring her carrier everywhere we go that I bring mine. I love watching her learn and understand the little important details of "being a mom" (even if when she is done with her dolls she drops them face first in the most inconvenient of places). But in a world of extreme disconnect I want to teach my girls the importance of a true connection. If that starts with her baby dolls than so be it. It's important to show them that we hold the ones we love close and to be attentive to their needs. I see that every time she asks to put her carrier on to wear one of her dolls. Yes it starts with her wanting to mimic mommy but it ends with her kissing and snuggling her dolls. I love to watch every minute of it! Obviously some people are not going to understand this concept, but it works for my child and that's all I care about. Companies like Play Like Mum offer a number of accessories for baby dolls, which I am contemplating purchasing for my kid. I know this will help her even more when it comes to teaching her the importance of true connection and help with her development too.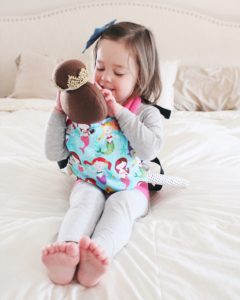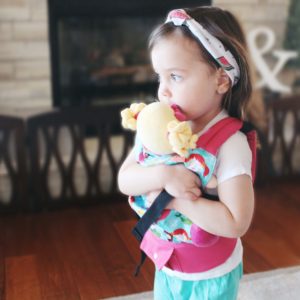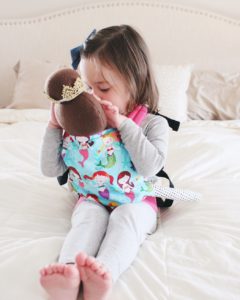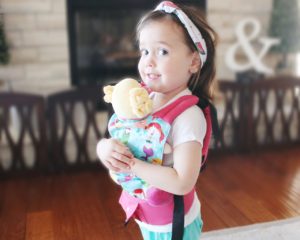 You can browse The Littlest Starfish's baby carriers here. We are mermaid obsessed over here so this fabric and color coordination we chose is just perfect! Really anything you can imagine she can bring to life!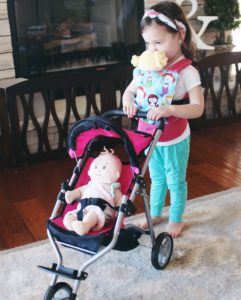 And behind every baby wearing kid is a tired mama who is relying on that big cup of coffee to make it through the day. The Littlest Starfish has you mamas covered there as well! Her new line of tumblers, travel cups and mugs are just simply amazing! You can find them here! I have the "Mama Strong" tumbler with straw and I use it daily. Whether it is for my iced coffee, my water on the run or my new favorite shakeo drink, this tumbler fits it all!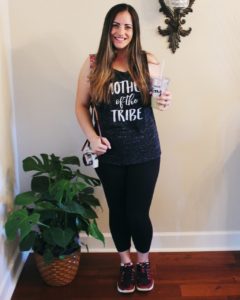 Head over now to The Littlest Starfish and check out her amazing shop! I'd love to know what you think about it! Let me know if you love it as much as I do!
Thank you for reading! Xo Noelle