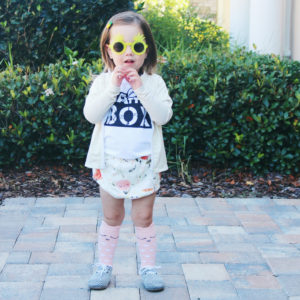 Finding unique kids' tees for my little girls is always fun for me. I love being able to dress them up in shirts that match their personality perfectly. One of my all time favorite small shops is Hip Kid Apparel and they are in the spotlight today!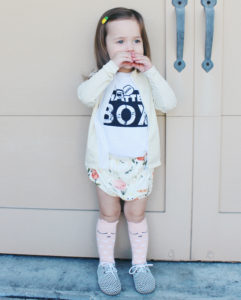 Mixing modern and trend-driven catchphrases with one-of-a-kind graphics is what Hip Kid Apparel is all about and I think they hit it out of the park with every tee they drop! Every season you know they will come out with some tee that is exactly on trend and you can count on that! Just take this tee of theirs (a personal fav of mine) "Fifty Shades of Cray" – I mean, come on! SO funny and freakishly accurate with my two-nager!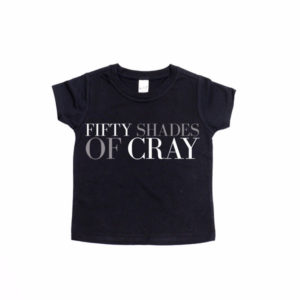 My favorite tee, which happens to be from their previous season but is just the perfect description of my two year old is this "Chatter box" tee. She is quite the chatterbox and quite frankly has been talking well before her first birthday. I think once she started, she just never stopped! For that reason this tee was an absolute must have for her! And she rocks it so well too!
With summer coming around the corner Hip Kid Apparel just launched their new line and it is GOOD. There is something about these new designs that just excite me. I feel like it is the attention to detail in the graphics that just scream summer. Just looking at them makes me want to pack up the kids and head to the beach! Check em' out:
This new "Hanging with my summer crew" tee is the perfect tee for your family vacations. It's not everyday you get to get all the families together so this is one I can really imagine scooping up for all the cousins at the beach house or any activities you have planned! Grab yours here!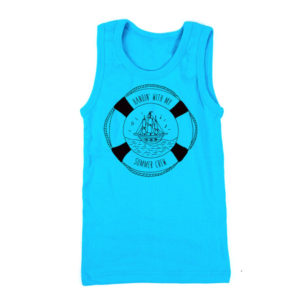 Summer isn't complete with lemonade so this "Lemonade" tee is a total universal, unisex design that any child can spot on a hot summer day! Check it out here!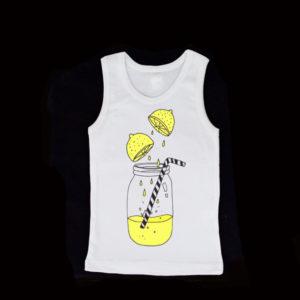 And the last design I'll give you a peak of is perfect for all the Fourth of July activities we have coming up! Land of the free, because of the brave AND this "Lil' Patriot" tee is one that salutes all the brave men and women who have served our country and fought for our freedom. Find yours here and get your little one geared up for the holiday!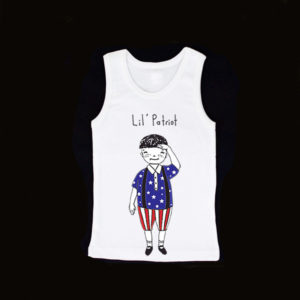 Having two girls so close in age, anywhere we go it becomes some sort of event. So for that reason, I can't finish up without talking about these next two designs that just happen to be from last season and on sale right now over at Hip Kid Apparel. My girls totally feed off each other most days and these matching "Here for the party" and "The party is here" tees are so perfect for them! Looking at them in them I cant help but imagine what they will be putting me through come the high school days but right now it's all okay! This inseparable duo always is up for a good time and I think that's a pretty universal trait among babies and toddlers so again these tees are another huge hit for us!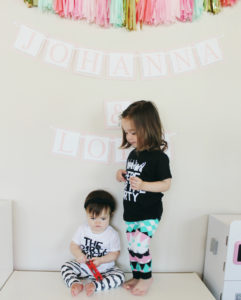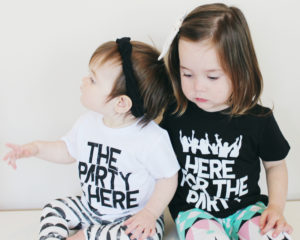 MAMAS! Hip Kid Apparel also has mom gear so don't think she forgot about you during her creative process. You can see all her women's tees here!
I am so happy to say that Hip Kid Apparel is offering a special discount to Oh Happy Play readers and you can ONLY get it HERE! You won't find a better discount for her shop in the near future so this is your opportunity to scoop up any of these awesome tees before they sell out! Check out Hip Kid Apparel NOW and use code OHHAPPYPLAY at checkout for 15% off your entire order! I'd say hop on that one for sure!
Thanks for reading! Xo Noelle