Bloom Baby: Sensitive Wipes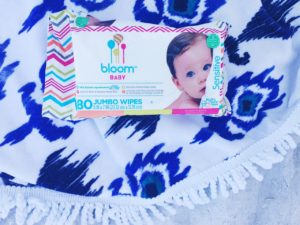 If there's one thing every single parent uses, needs, or runs out of at the worst possible times are baby wipes. They are the one thing every baby uses daily. However with such sensitive skin, it's important to find the best option for baby and that usually comes with an expensive price tag. But I found the exception! These bloom wipes are all natural, sensitive on baby's skin and affordable!!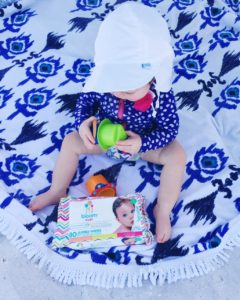 When it comes to choosing baby products it's nice to find a company that has the same vision you do as a mother and that is 100% Bloom Care. Safe, sensitive and natural are on my check list for the perfect baby wipes for my girls. We use them at meal time, for diaper changes, potty runs and even at the beach. So for the amount of times they will be used on my girls' skin I want something that won't irritate it. These bloom wipes have been amazing for that reason! They are thick enough to get the job done and sensitive enough to use often (which we totally do). I load up on these by getting a value pack of wipes so we can use them whenever needed. They're so affordable but still made with natural ingredients and for this reason I highly recommend them as a must have for new moms and moms in general.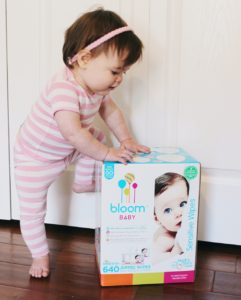 A little about the wipes themselves (because it intrigued me so much when I first read about them!) The wipes are derived from the purest water Bloom Care could find. That water happens to be glacier water! How cool?! From there each wipe is infused with plant-derived vitamins that soothe your baby's skin with every wipe. They are totally hypo allergenic and safe to use on eczema prone skin like both my daughters have! I highly recommend them!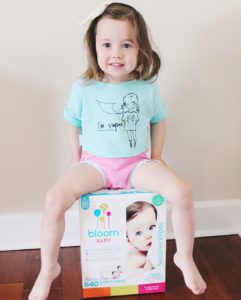 You can find out more specific details about these wipes here on their site. And you can find a local retailer here. I hope you enjoy them as much as we do!!