Only a few easy steps stand between you and these yummy "Monster Cookies!"
Step 1:
Buy your favorite sugar cookie mix(in a box or as always, feel free to make your own at home)
Step 2:
Divide the dough and add some food coloring (Your choice! We used neon purple, green and blue)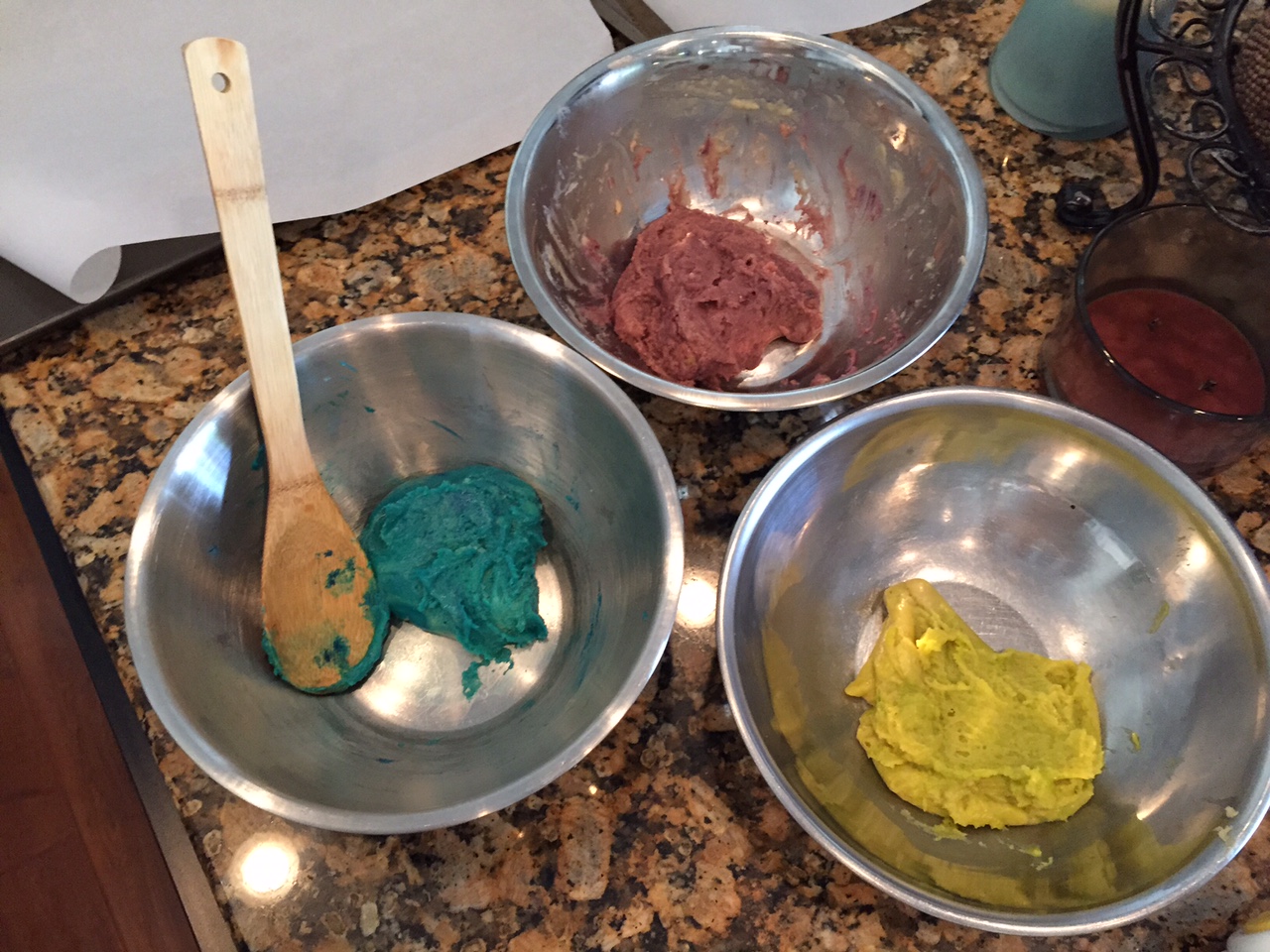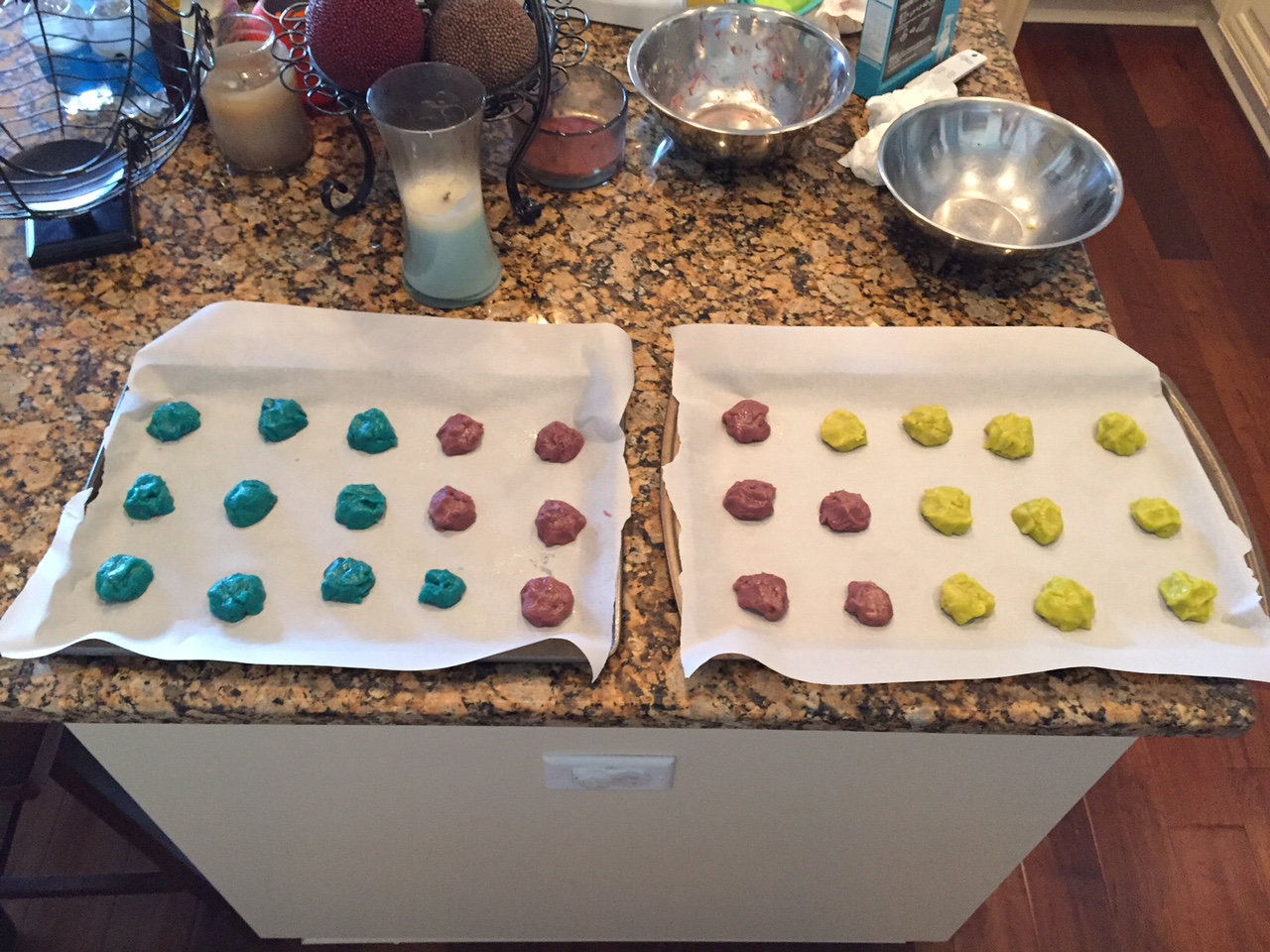 Step 3:
Bake according to the box!
Step 4:
As soon as you take the cookies out, add on your "Candy Eyes" – we bought ours at Michael's Craft Store.
You may notice our cookies aren't as fluffy as sugar cookies tend to be and the reason for this is that my daughter has a food allergy to eggs. Because of this we substitute egg ingredients with applesauce. I am still on the search for a better egg substitute but the plus side to using the applesauce is that it actually makes the cookies pretty gooey, which we LOVE!
Enjoy!! Xo Noelle
RECAP: