Halloween monster cookies are something every halloween season bucket list should have! These cute monster eye cookies will be a hit for your kids!
What Makes the Best Monster Cookie Recipe?
In my opinion, the best Halloween monster cookie recipe must be EASY! When I bake with my kids, I like to keep the recipes kid friendly and super easy. That is why for these Halloween monster cookies are made with pre-made sugar cookie mix. Yep, we keep it THAT simple around here. I love a good pre-made cookie mix to make baking with kids easier and these monster eye cookies are probably the easiest cute Halloween cookies you're going to make this season.
To make these adorable monster cookies, you're going to start by preparing the sugar cookie mix as directed. From there, you're going to divide the dough into 3-4 sections so that you can add some food coloring. This will make for some fun colored monster eye cookies!
Then go ahead and bake the cookies as you usually would. The googly eyes come next!
To make these into true monster cookies, add some candy eyes (you can grab them from Michael's) by sticking them to the cookies right as they come out of the oven.
From there, let cool and then enjoy!
The kids will seriously have a blast with these Halloween cookies.
Halloween Monster Cookie Recipe:
Only a few easy steps stand between you and these yummy "Monster Cookies!"
Step 1: Buy your favorite sugar cookie mix(in a box or as always, feel free to make your own at home)
Step 2: Divide the dough and add some food coloring (Your choice! We used neon purple, green and blue)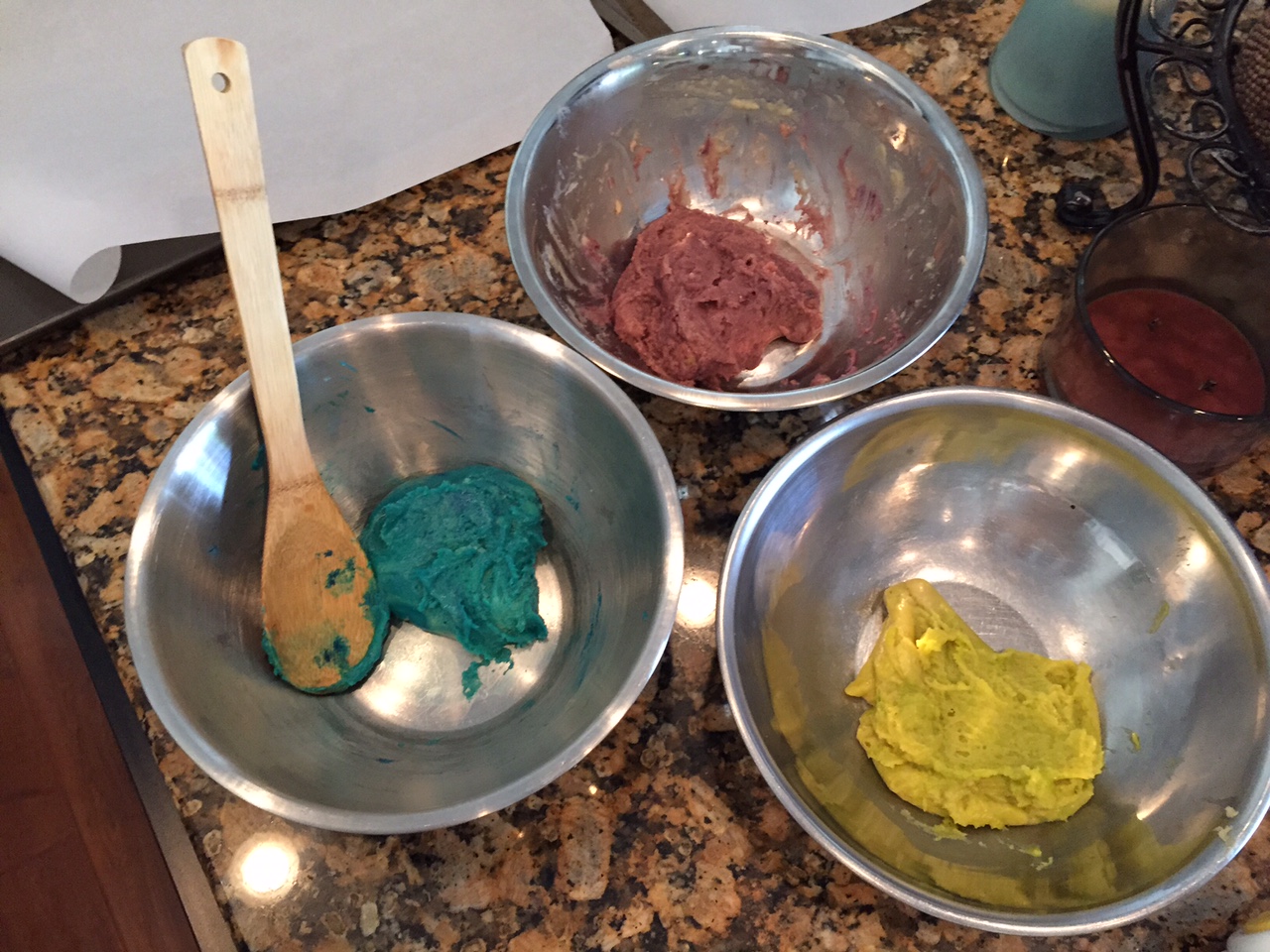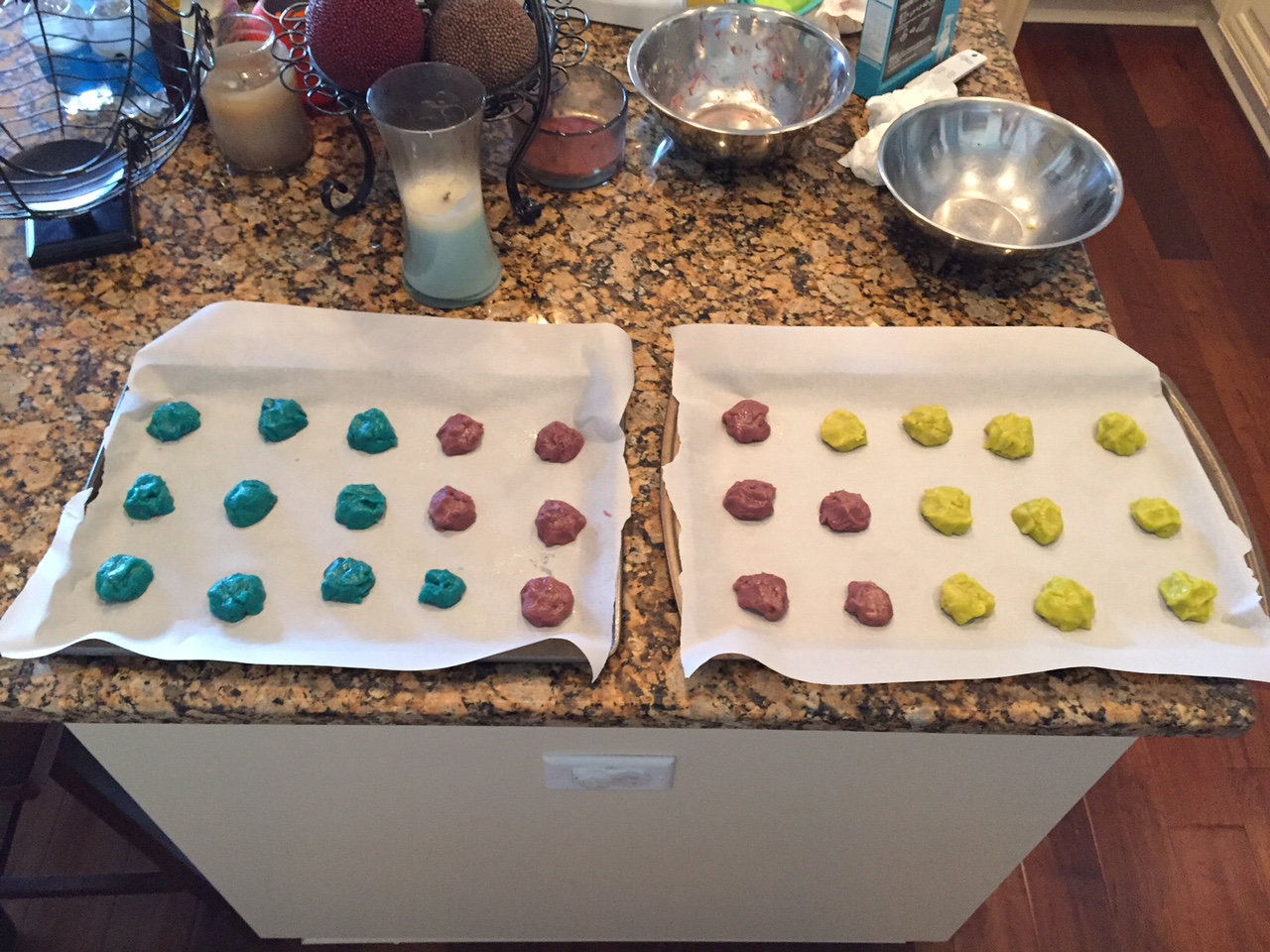 Step 3: Bake according to the box!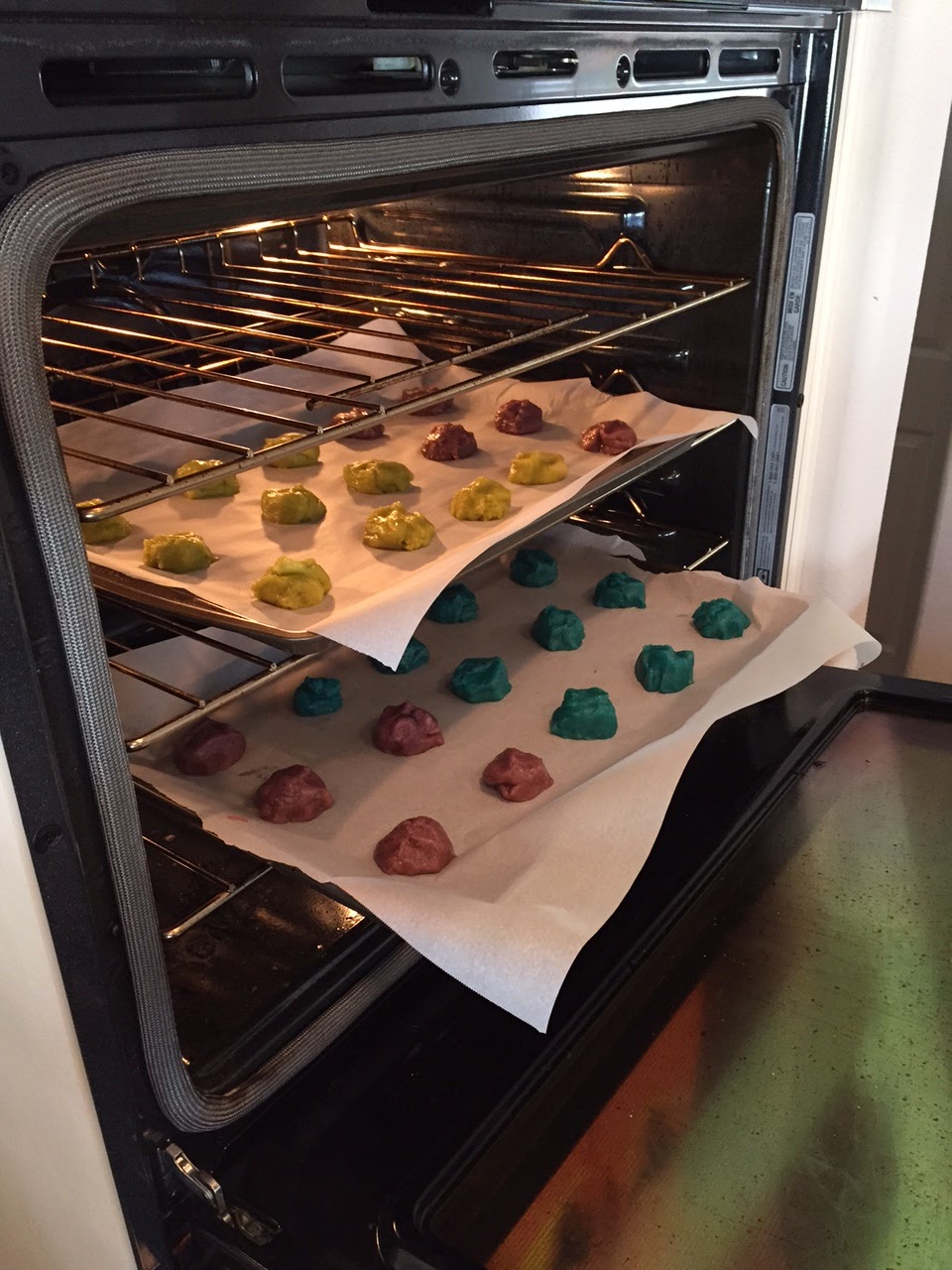 Step 4: As soon as you take the cookies out, add on your "Candy Eyes" – we bought ours at Michael's Craft Store.
You may notice our cookies aren't as fluffy as sugar cookies tend to be and the reason for this is that my daughter has a food allergy to eggs. Because of this we substitute egg ingredients with applesauce. I am still on the search for a better egg substitute but the plus side to using the applesauce is that it actually makes the cookies pretty gooey, which we LOVE!
Enjoy!! Xo Noelle
For more Halloween fun, check out these posts:
Halloween Boo Bags: How To Start This Tradition & Make Your Own 
6 Fun Halloween Books For Kids