Wondering what it is like to visit Disney World in the fall? Here is why fall is the best time to visit Disney World as a family.
| I was hosted at Disney for the following events but all thoughts are my own!|
---
Disney World in the Fall
Disney World in the Fall is the best time to visit in my opinion! Fall in Florida is just generally my favorite season as it is. The heat gives way enough to feel a breeze that lets you know cooler weather is coming. It is a time to get out with your family and enjoy life. I recently got to experience Disney World in the Fall and now more than ever they have stolen my heart! There is SO much to do and it makes Fall the best time to visit Disney World. Below are my reasons why Fall might be the perfect time for you to book your Disney World vacation too! 
First time traveling with kids? I've shared a bit about traveling with kids in this post.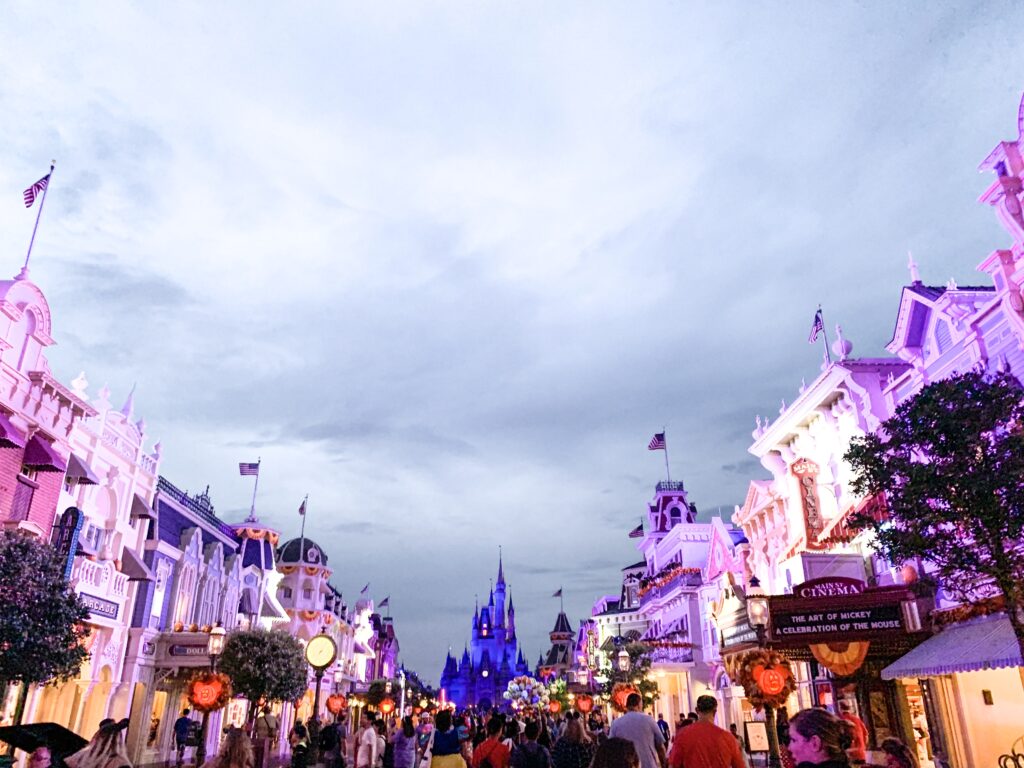 Why Disney World is the Best During Fall:
Disney World is the best during the fall for many reasons but my top ones include:
October weather is superior for wait times and running around
Crowds are less dense
The Epcot Food and Wine Festival is going on
Mickey's Not so Scary Halloween festivities are in full swing
While you can enjoy the below events between August to November, Disney World in October may be the best in my opinion! 
Disney World In October Weather
The weather is this time of year is warm and sunny! The highs average 84 degrees and lows at night average 68 degrees. I think the best part about Disney in the Fall is that the daily thunderstorms we see all summer long start to fade away. While the rain still can make an appearance it is usually a welcomed shower that clears up fairly quickly. Most people come to Florida for the warm weather and this time of year doesn't disappoint! It is warm but not too hot so you can still enjoy all the resorts and parks have to offer. You can make great use of your resort pool while you're not at the parks but it isn't too hot to spend the whole day at the parks too!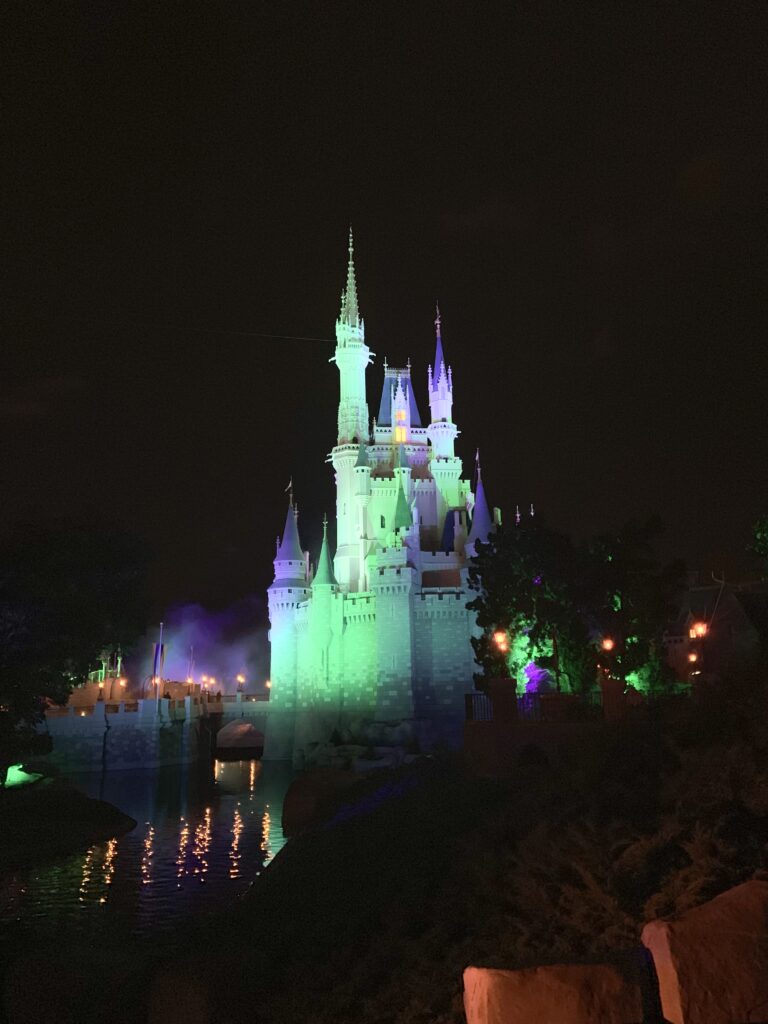 Crowds Are Lower At Disney In The Fall
Yup, you heard it! The crowds are much lighter this time of year. AND if you're prepared for a rainstorm to where you can ride it out (as they usually don't last long at all) then you can be ahead of the game there too. Most people who don't know these weather patterns will leave the park only to have it clear up within minutes which leaves the entire park to be your playground! 
My Disney Experience While Visiting During Fall
Now onto the festivities that happen at Disney World in the fall! I just recently got to check these two events out as part of the Walt Disney World Fall Family trip / and Social Media Celebration group and I can't say enough great things about them!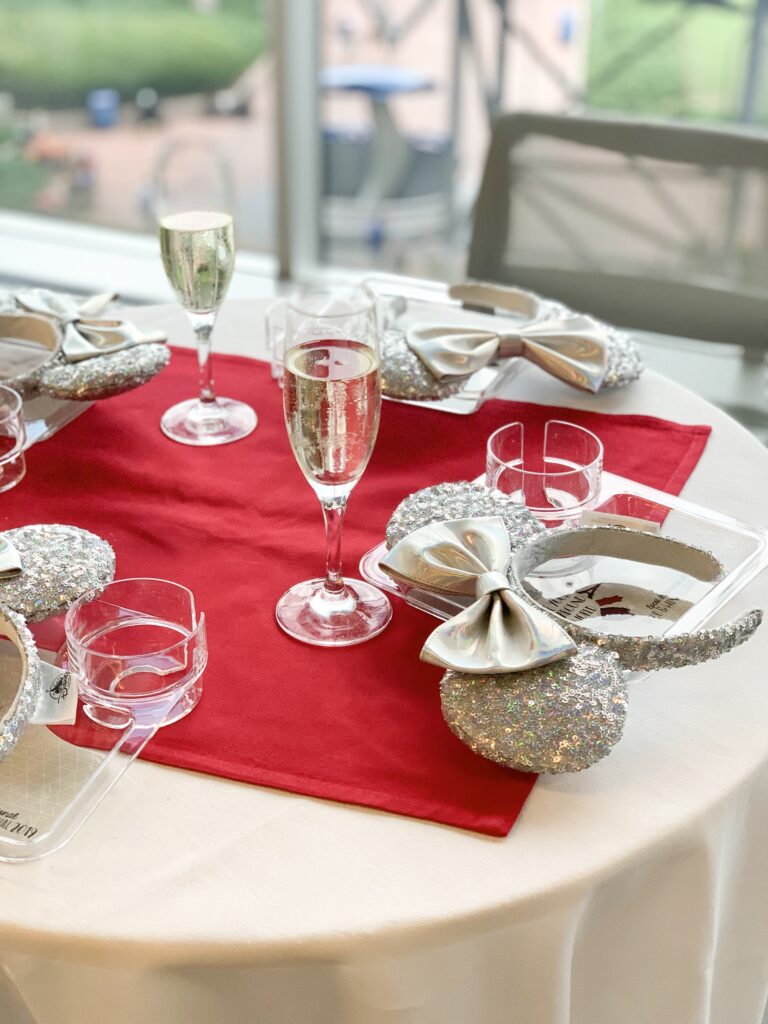 Fall Events At Disney World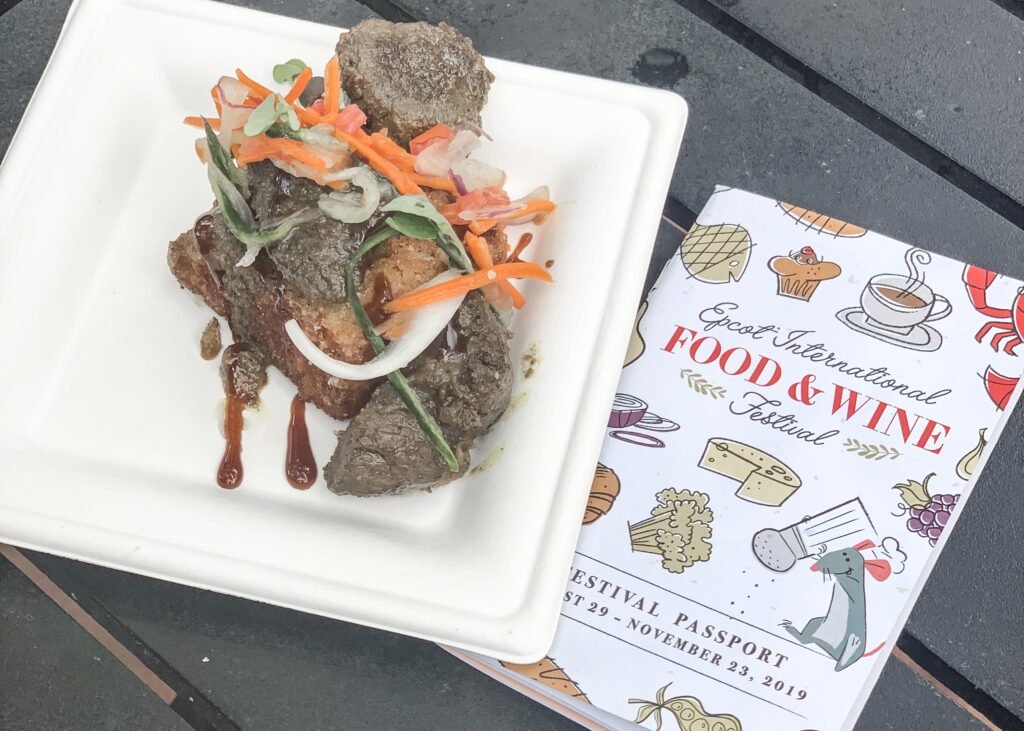 Epcot Food & Wine Festival: This year Epcot Food & Wine Festival started on August 29th (the same day that the BRAND NEW Star Wars Galaxy Edge opened!) and runs through November 23rd, 2019. This festival is a favorite among most adults and parents who visit Disney World in the Fall but there is plenty to enjoy for the kids as well! From the updated experiences coming to Epcot to the Food & Wine marketplaces and all the rides in between you will be sure to have a magical day and experience some culture along the way. Speaking of rides, our two favorites are Frozen Ever After and Test Track! They are a MUST! You can also hear some live music. Every year there is a new band for their annual Eat To The Beat concert which is included as part of your park admission! This year we saw Plain White T's and it was so fun! We even got to get a group picture at the end! The food was just simply amazing and would live up to any foodie's standards given the taste. I was blown away by it all but if I could recommend one stop for each Food & Drink they would be as follows: 

FOOD: Africa:  Kenyan Coffee Barbecue Beef Tenderloin with Sweet Potato and Corn Mealie Pap and Kachumbari Slaw. This beef was so tender it could be sliced with a spoon! My mouth still waters just thinking about it! So put that on your list forsure.
DRINK: Mexico: Clasica Reyes Margarita: 100% Agave Tequila, Ancho Reyes Liqueur, Lime Juice, and Agave Nectar served on the rocks with a Tajín Chile-Lime Powder Rim
Follow on Instagram for all the tasty treats we enjoyed: @OHHAPPYPLAY / www.ohhappyplay.com
Favorite Epcot Food & Wine Festival – Eat To The Beat
Epcot is definitely one the underrated parks in my opinion – second to Hollywood Studios (see our day at Toy Story Land here!)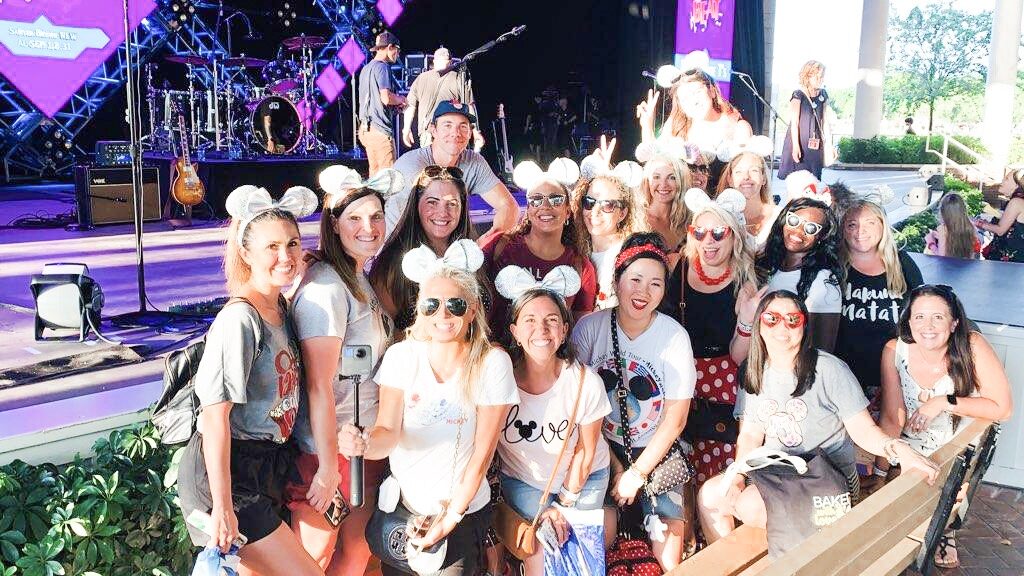 There is also a brand new nighttime spectacular starting October 1st at Epcot called 'Epcot Forever.' This is an all new firework show that is sure to amaze you and create the perfect backdrop to the perfect night! 
2. Mickey's Not So Scary Halloween Party: Not only does the park transform to Fall overnight with the sweetest NOT so scary Halloween decor but you also get to experience a hassle free way to enjoy the parks. During these special event hours you are a part of a smaller group of people (since ticket numbers are limited for these events) so fast passes aren't necessary and the lines are all super short compared to the typical days at Disney World. We essentially WALKED on to Space Mountain and that never happens during normal hours. This alone is worth the extra ticket price for this event. The whole park is perfectly adorned with festive pumpkins and lighting creating the perfect ambience for the night. There was something special about watching the light up "Villian" Balloons floating through the air with the sound of the Cruella de Vil song playing over the speakers. It was an experience that I can't recommend enough.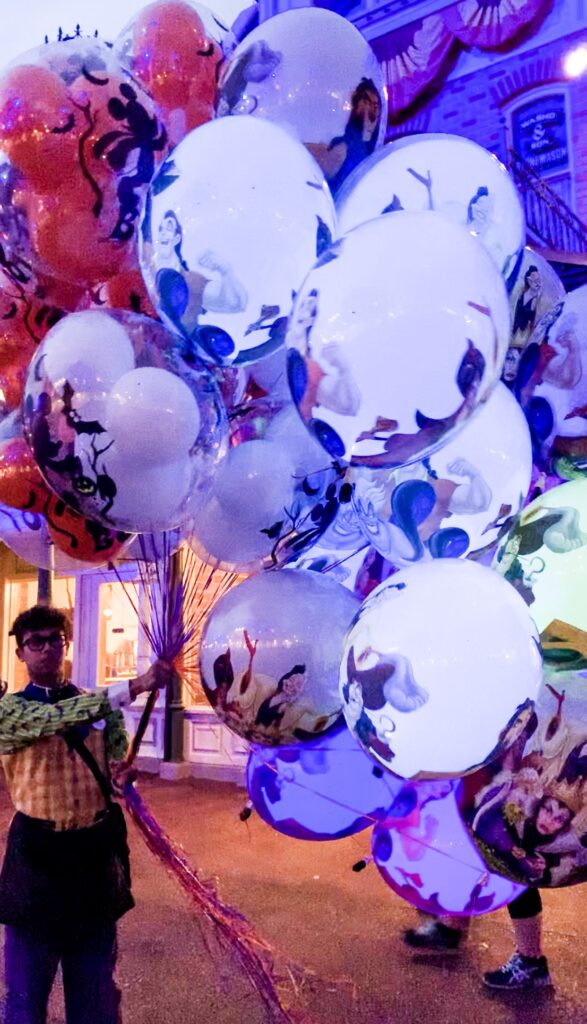 During this time you can trick-or-treat (and they're totally accommodating to children with Food allergies like my own have), meet rare characters and walk around the park dressed in your favorite character costume. The park is not crowded and even better, it's not too hot at night! Also, this year (2019) there is a new Halloween-themed fireworks show that you can see at Mickey's Not-So-Scary Halloween Party. This firework show goes on at 10:15pm! You can also watch their Halloween Parade at 9:15pm & 11:15pm.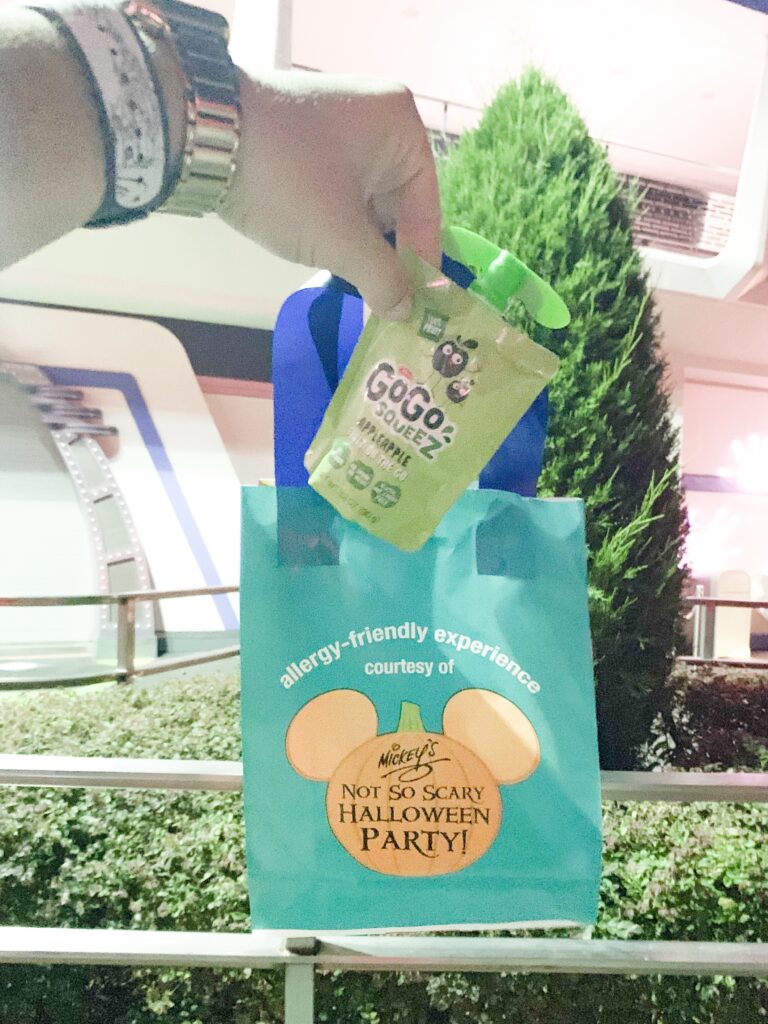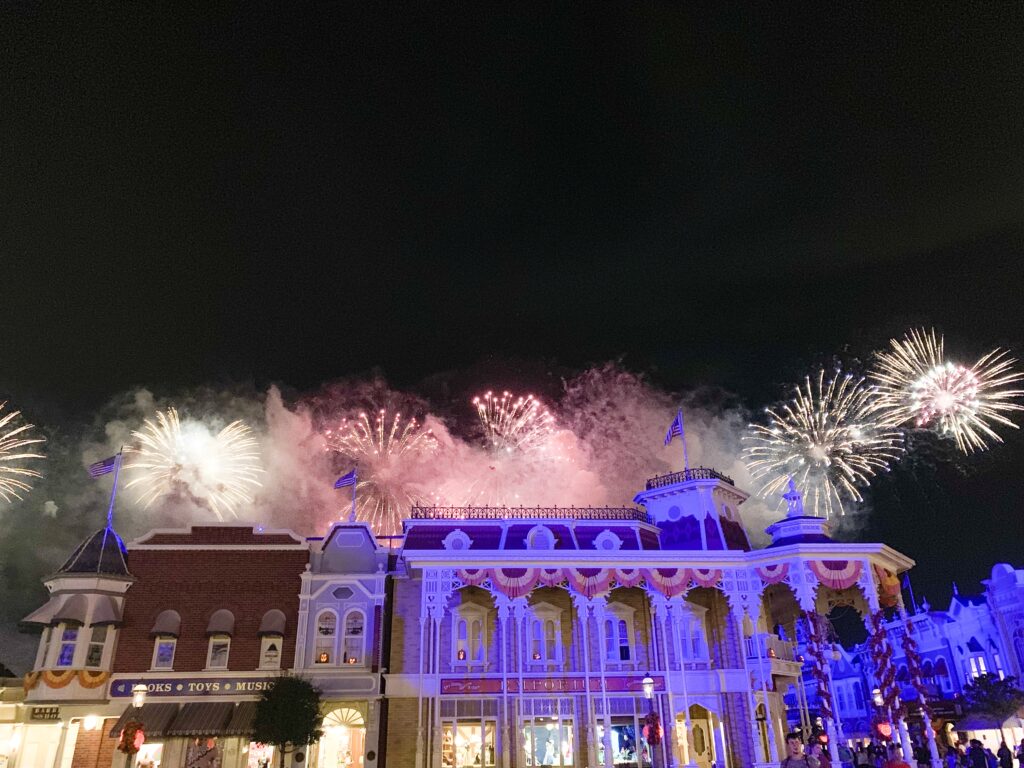 I hope you can see why Disney in the Fall has so much to offer that it makes it the best time to visit! Please feel free to ask me any more questions you may have! Enjoy! And let's BOO-this! 
Want more Disney? Ever thought about a Disney Cruise with kids? Click here for a post about our experience!
Enjoy!
Make sure you follow along on social media for more!