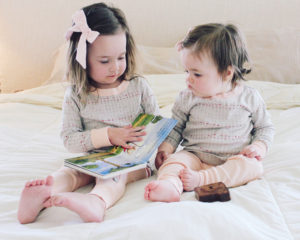 When it comes to clothes for your kids you shouldn't have to choose between stylish and sustainable. And you definitely shouldn't have to worry about harmful chemicals, which could be dangerous to your little ones that are surprisingly found often in non-organic clothing. Well, this next brand I am bringing you is one that will sure to be hit with the modern mom who is specifically looking for organic and eco friendly items for their babes. Today's brand spotlight is shinning on Finn + Emma.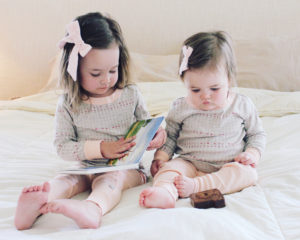 Finn + Emma is a brand that only produces products using 100% organic cotton, eco friendly dyes and all natural wood without lacking style and design! This brand has quickly become a favorite of mine and I am happy to share some of their amazing products with you: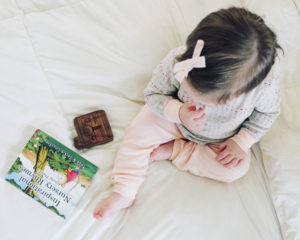 These pajamas seen here are seriously as soft as butter! I am so tempted to throw out every thing my girls have and buy all Finn + Emma because the quality and design are amazing. I know my girls were as comfy as can be in these scribble pajamas. You can shop this exact design here. They have some adorable footed pajamas, which you can find here. On top of pajamas they have separate pieces (tops and bottoms), which all follow the same color pattern and are perfect for mixing and matching. The side buttons on their pieces are perfect for the newborn days of changing often and delicately.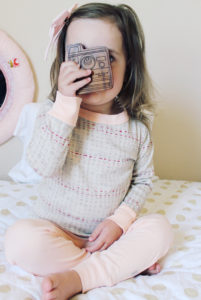 Their wooden toys are not only well made and super precious but they are also very light. I don't like how big a bulky other wooden toys we have are and these are simply perfect. The wooden camera we have also acts as a "rattle" with Indian cooking beans inside. This is my favorite part! With a mama chasing them around with a camera it's nice to give them their own to chase me back with. A toy that sparks imagination with no batteries required! That's what this mama can appreciate! As well as the all-natural Indian hardwood this wooden rattle is made with and finished off with a natural vegetable see wax. The perfect bite for your little's aching mouth!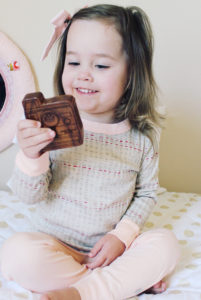 I think the one thing I love most from this shop is something I don't even have yet! But I can assure you whenever our family adds another baby to the mix I will be first in line for these. It is their super modern adjustable wooden play gym. With a sleek design and made with a 100% birch wood frame it is one of the most perfect things I have ever seen for baby! These play gyms also include some of their famous toys and are sure to keep your curious little one occupied and intrigued! You can check out their wooden play gyms HERE.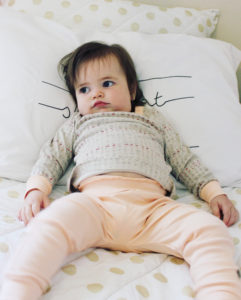 I hope you all enjoyed reading about this great brand! One last thing I will leave you with is this super helpful guide found their page about "Why buy organic." It is very well said and definitely sheds some light on what you should be looking for when shopping for baby. You can read that HERE.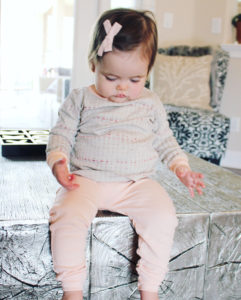 ALSO, receive 15% off ALL orders over $50 NOW just by clicking this link HERE and shopping! Enjoy!