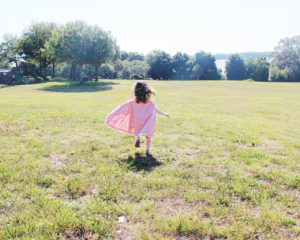 Dress up is a part of every little kid's day. Boy or girl the enjoyment of pretending to be their favorite character or interest fuels their imagination. My daughter is obsessed with super heroes. She loves to pretend as if she is flying from place to place to save creatures in need. When she started showing interest in this I knew I needed to find her a super hero cape to keep the creativity going. I found exactly what I was looking for and more when I came across the new modern super hero capes by Fly Tots.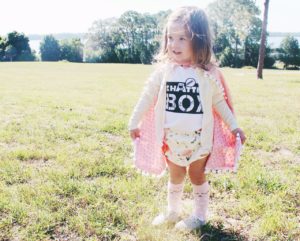 After searching online and even looking at some local big box stores I realized the options for super hero capes (for girls specifically) were very limited. On top of that they all seemed to be based off a sci-fi character that neither I or my daughter have ever heard of, so it didn't make sense to get her one of those. Well I am so glad I came across Fly Tots because their modern super hero capes are just plain genius AND adorable! With different fabric options you are sure to find the perfect one for your special little super hero! The cape we have for my daughter has the most precious little pom pom details along the edge that I absolutely love! This cape is one that I don't mind her wearing at all times because it is just that sweet. This cape is just as functional as it is cute. The velcro attach is super easy for her to put on and off all by herself (which happens a lot)! We have a little hook over her bed that we hang her cape on so it's ready for adventure whenever she is! This has been my daughter's favorite accessory by far and the amount of play she gets out of it makes my mama heart happy!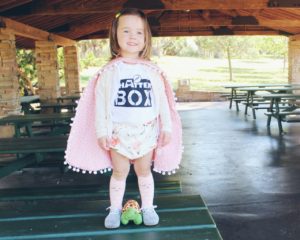 You can shop this peach and gold arrow one we received here or ALL of their modern super hero cape options here.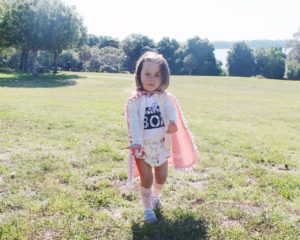 For this week only you can receive 15% off your entire purchase with the code OHHAPPYPLAY now! So run on over and get your little super hero a modern cape to gear them up to save the day! Shop here.