Throwing a fun and not so spooky Halloween party for little kids involves kid friendly Halloween party decor & kid friendly Halloween treats!
| This post contains affiliate links. This means by shopping through my links I get a small commission (at no cost to you!) for bringing these ideas to you! I appreciate all your support!|
---
Who is ready for this years SPOOKtacular Halloween party for little kids!?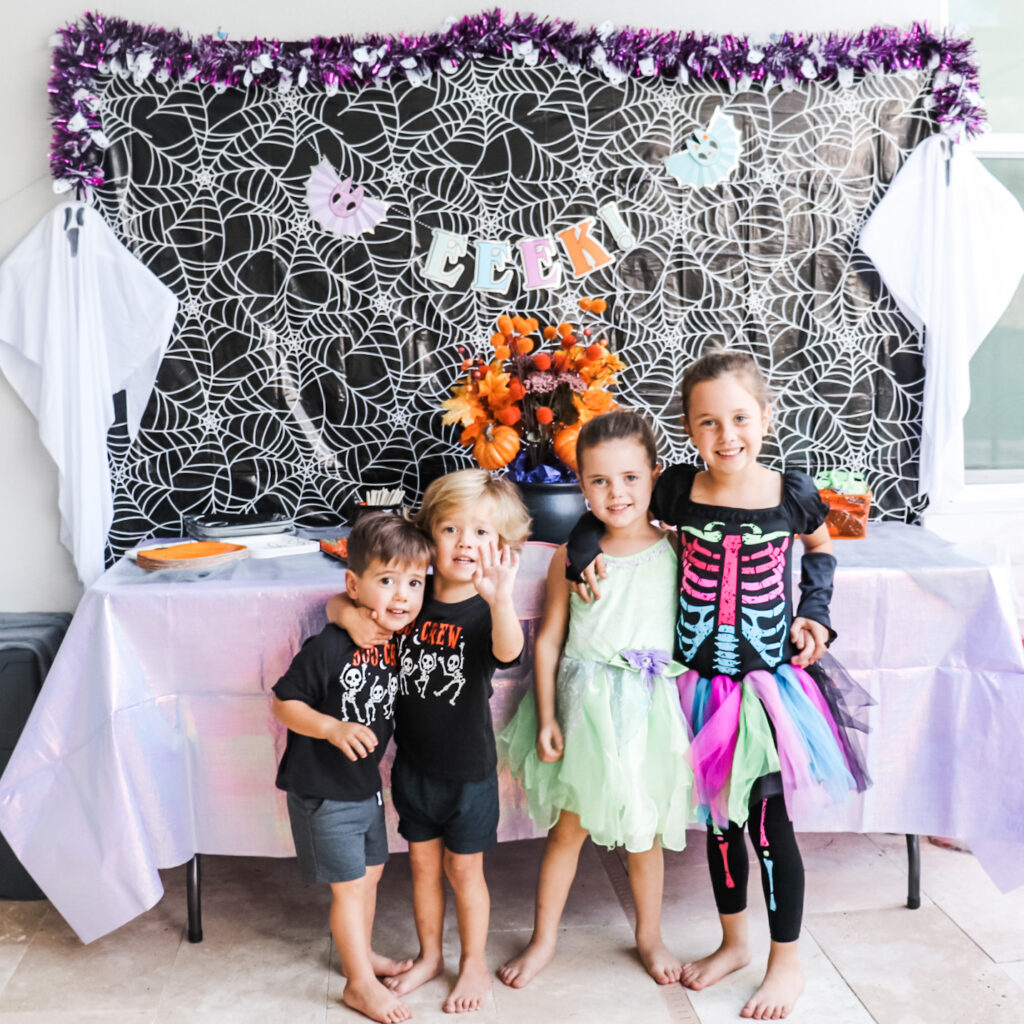 Tips for Throwing a Halloween Party for Little Kids
If there is one thing you know about me, and I always claim to be, it's a party thrower by nature! I love to make the holidays special for my kids in many ways. One way I do that is by throwing themed parties for their them and their friends. Giving my children a chance to let loose and have fun with their friends, and for the adults to have some fun too, is my ultimate goal! The decorating is also something I really enjoy doing. I can't wait to share with you all our 2020 Kid's Halloween Party!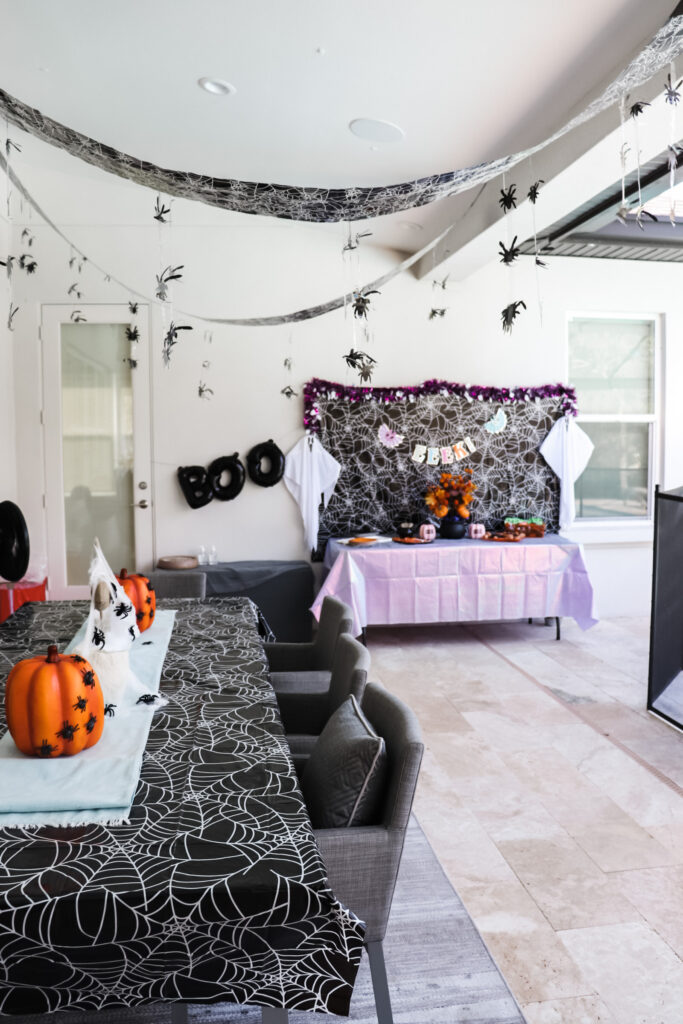 This party was super fun to put together and the decorations were very affordable as well! Everything used will be listed below! Enjoy! 
How to Throw a Halloween Party for Little Kids
When it comes to throwing a fun Halloween party for little kids, you need the best kid friendly Halloween decor, fun kid friendly Halloween snacks, and more. Here are some of our favorite kid friendly Halloween party must haves!
Kid Friendly Witch Party Vibes Halloween Party Theme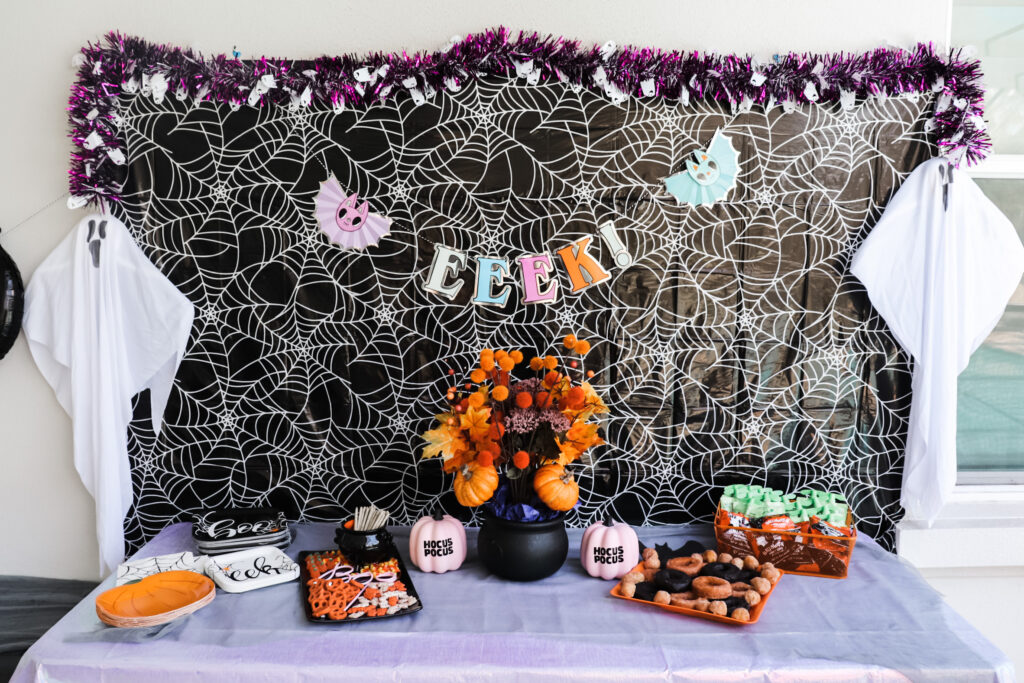 While this party didn't really have a full blown theme I definitely went for witch party vibes when decorating. Having two little girls first I fell in love with the purple, pink and black color scheme of Halloween. So for that reason you will see a lot of those in the decor! 
Halloween Party Grazing Food Table for Little Kids
If there is one thing people come to a party for, it is the food! This table was full of treats (and no tricks) for the little party guests! 
Kid Friendly Halloween Party Decor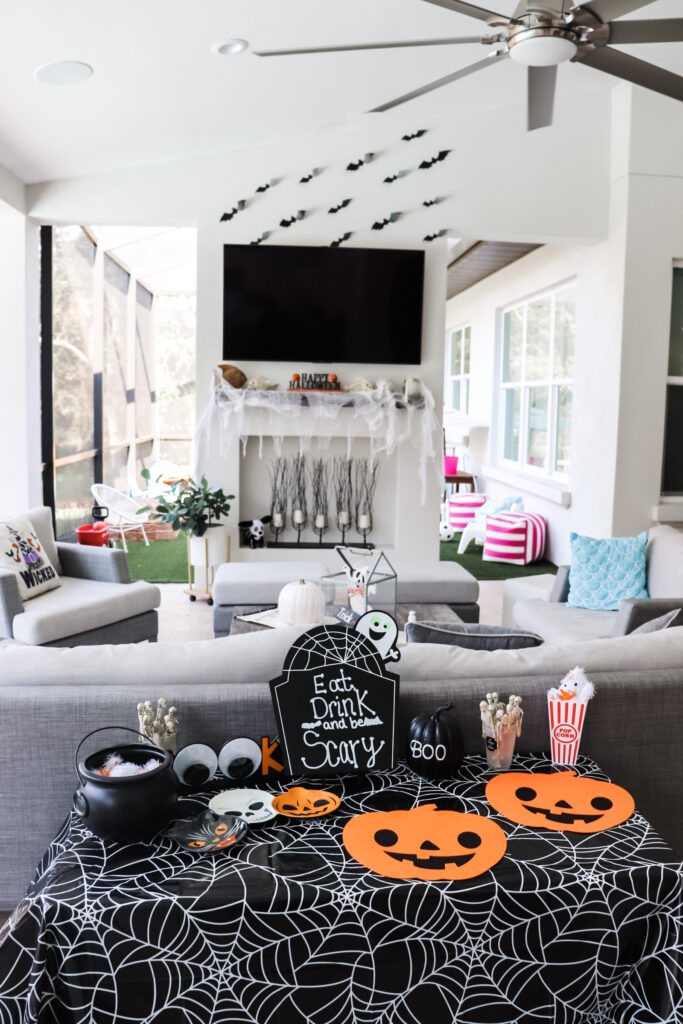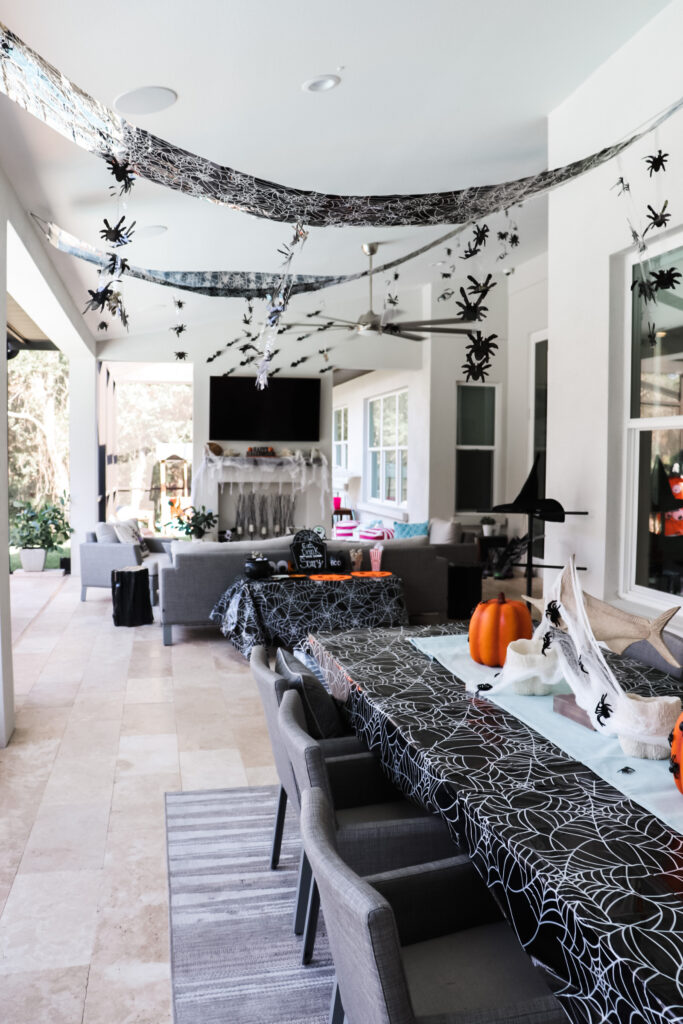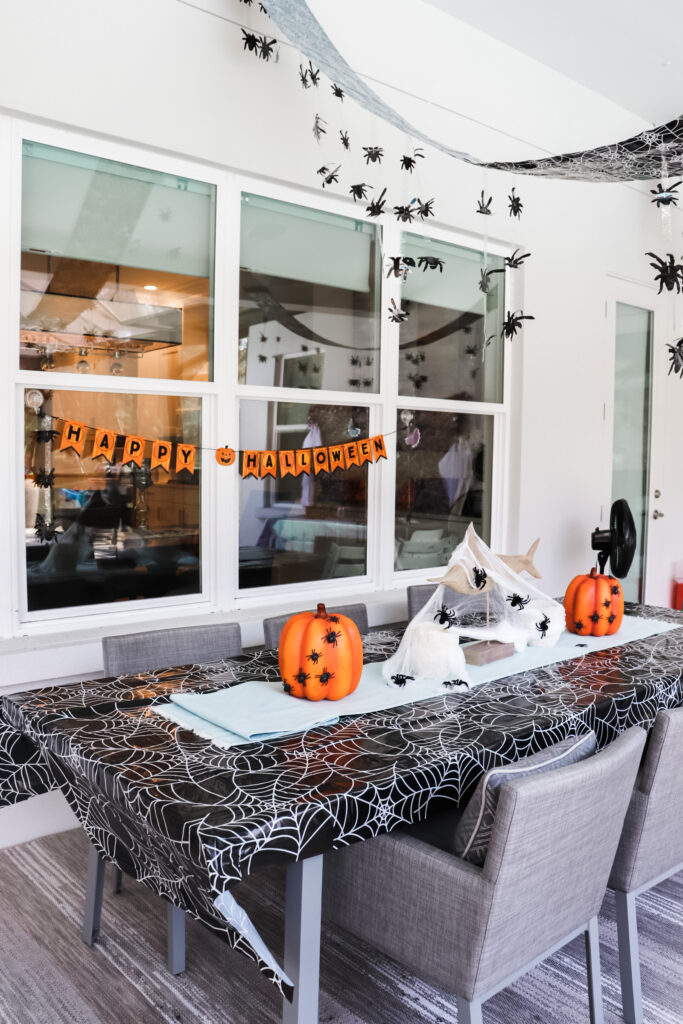 Halloween Dessert "Charcuterie" Board Idea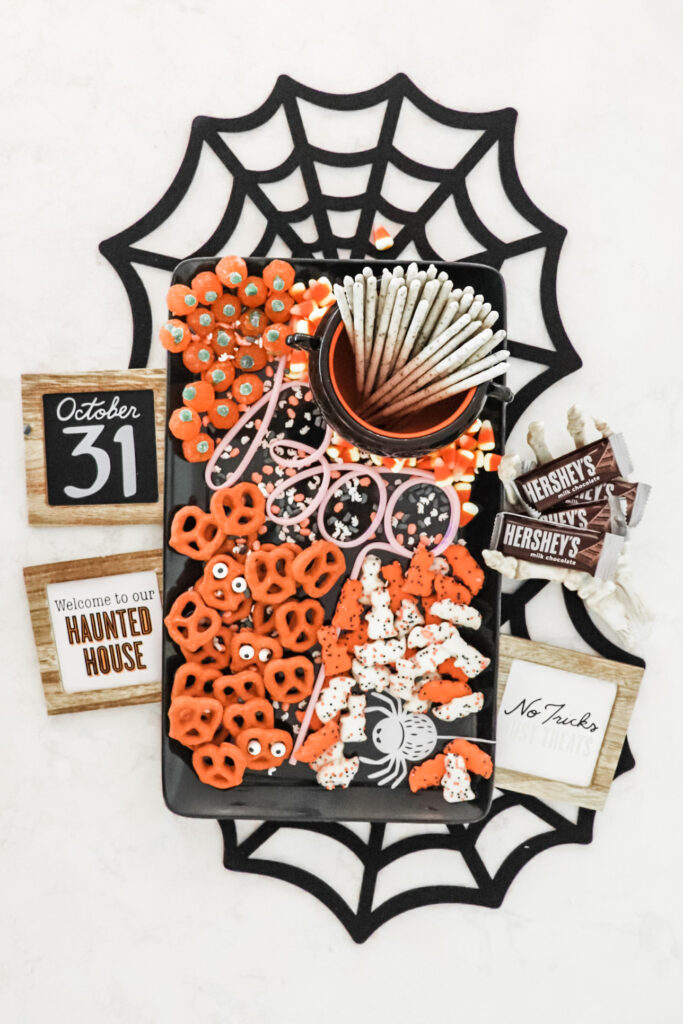 Everything on this board is also Peanut & Egg Allergy friendly!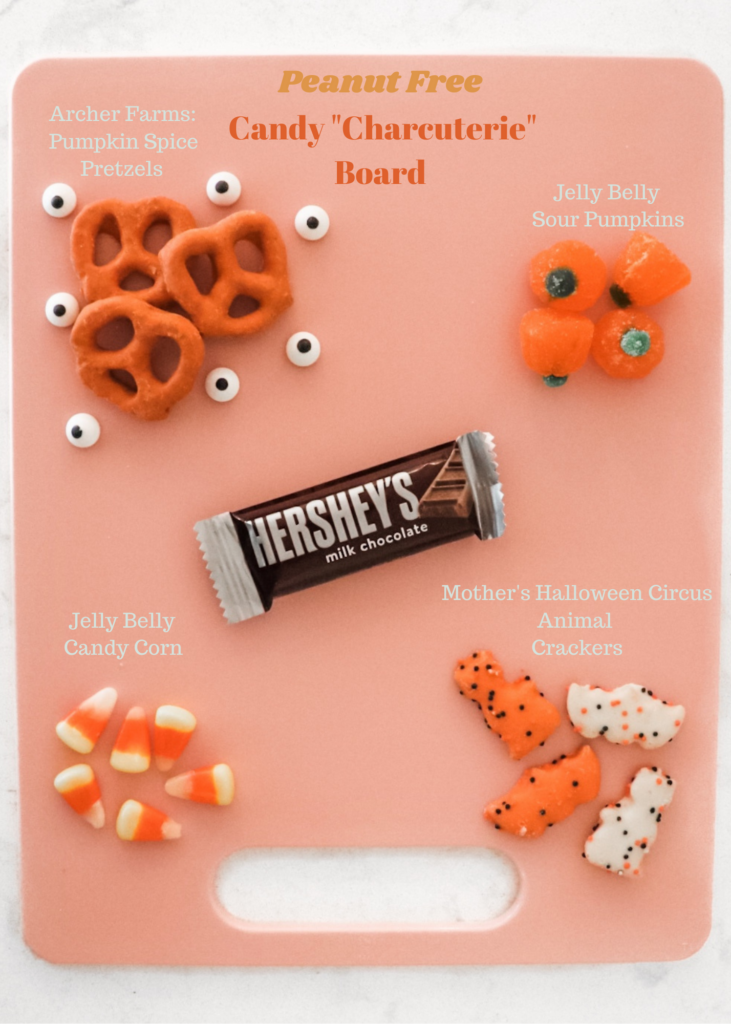 Easy Halloween Treats For Little Kids Halloween Party
My hope is that Halloween traditions like this are what my kids will always look forward to! They'll know the beauty of hosting family and friends and how much fun it is to make others happy. As well as the beauty of spending quality time with those you love! I hope this inspires you to create a similar Halloween party for little kids!
Another fun tradition for Halloween: Halloween Boo Bags! You can see ours HERE! Another fun way to bring smiles to family, friends and neighbors with this tradition!
Make sure you follow along on social media for more!
If you like what you see please consider pinning on Pinterest or sharing with friends!